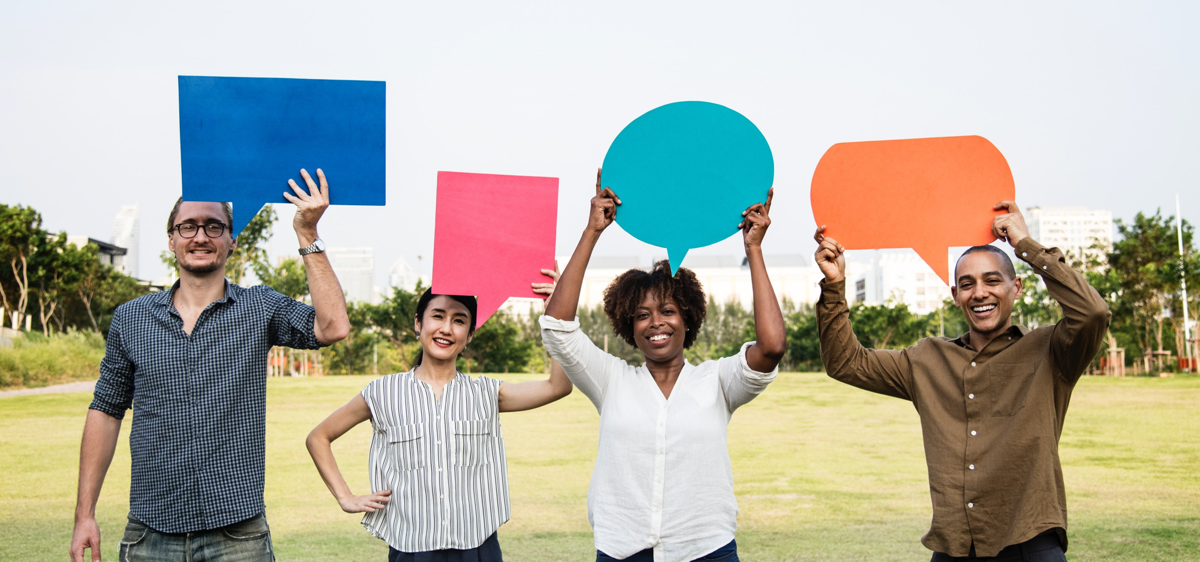 Best Practices
A Guide to Increasing Earned Media Opportunities in 2019
Learn how you can increase your earned media opportunities with this straight-forward guide.
PR is hot-topic right now, marketers understand the benefit of getting coverage and business owners know that it's a great awareness tool. But it's getting harder to get the attention you seek, let alone receive any earned media opportunities.
To avoid getting lost inside a journalists inbox, follow the tips below to start increasing earned media opportunities. Here's what to expect from this article:
---
Defining Earned Media for PR
Firstly, I feel that it needs to be made clear that earned media has two different meanings when you compare content marketing and straightforward PR.
Content marketers base their earned media strategies by using the SMART goal formula (Specific, measurable, attainable, realistic and time-sensitive) which doesn't really work too well with the straightforward PR approach.
The reason being is that whilst you may have great connections and relations with your media contacts, it does not guarantee coverage. PR focused earned media doesn't zero-in on the number of leads or sales the coverage will drive but instead, it focuses on the reputation/awareness side of PR.
By default, I would call earned media PR an awareness exercise. This is about storytelling, building brand reputation and educating your audience in a neutral way without all the sales talk mixed in.
---
Setting the Goal
So earned media specifically for PR has been explained. Now it's time to get started with your goal setting for the earned media push. Please do not skip on this part, as much as I call it an awareness exercise it still needs to be respected as earned media is always a long-term play.
Some PR goals that I would highly suggest for earned media would be:
Get coverage in 50% of industry media
Have X interviews with niche media
Get industry ambassador inclusion
The goals above are based on the awareness of your company. By going niche specific, you ensure that later down the line when developing your press release that you know the exact language, wording and images you should be using.
---
Knowing the Audience/Stakeholders
Get into the mindset of being niche first, mass media later. As mentioned above it makes developing a solid message much easier, allowing you to avoid turning to mass mail with little connection or substance in the story.
The core purpose of your press release needs to be understood:
The purpose of your press release will determine which stakeholder you need to address and how you will do it.
When you know the audience you know how to address the news you want to deliver, where you want to have it mentioned and how. (This is media relations at its finest by the way).
I've spent many, many hours sending out mass emails to anyone and everyone, no change in the messaging just blanket send.
Nothing happens. Then I started to focus on the industry media, which, by all means, doesn't carry the massive AVE and viewers that big media can provide but going industry-specific helps to build up awareness and market share.
---
Resources To Be Used
To start on the right foot you need to get a company press kit together which can be easily found on your website. This provides bite-sized information alongside key media assets that can be used throughout various locations such as blogs, articles and videos.
Below is a collection of some ideas on how you can stick out with your press release. It is mostly made up of 'non-traditional' resources to use with your press release as I focus or place emphasis on the visual side of the press release.
Image Galleries
Trying to fit any sort of image into an email be it directly added or attached, it always feels like a cluttered mess. It can also be the reason your email ends up in the spam folder or never having the attachment opened.
Work on developing image galleries as in the example above. Now, this could simply be a link to a Dropbox folder with password protection to ensure your media contacts feel safe and secure when using your images.
However, it's still a lot of leg work for your contact to go through the link, enter the password and try to seek out the most suitable image.
To combat the trust issue the Story Editor within Prezly makes it super easy to embed your images into the press releases which can then be embedded into the email body itself. People can even download the images by clicking on them. Hey, presto you have an image gallery in the core of your email.
Embedded Videos
Similar to the point above. Adding links to videos which generally will get ignored is a futile approach and the idea of trying to attach a video file to an email makes my brain hurt.
As mentioned above there needs to be a better way to promote your videos, which is the hot medium right now in terms of message delivery. Just as images can be added to the press release, and then into the email - you can do the same with videos in Prezly.
Social Media Embeds
More and more, embedded social media updates are being used via news outlets to showcase the scale of the specific news story.
Why? Because social media updates from the general public have no PR teams or communications experts to try and dilute the message or put the company image on to it. Which makes for very interesting reading, to say the least.
Within our Story Editor you can directly embed and link to a social media update, this means that not only will the person who you're quoting will get recognition but they are likely to see 'viral' growth from a direct embed as it allows for Like's, Shares, Retweets etc.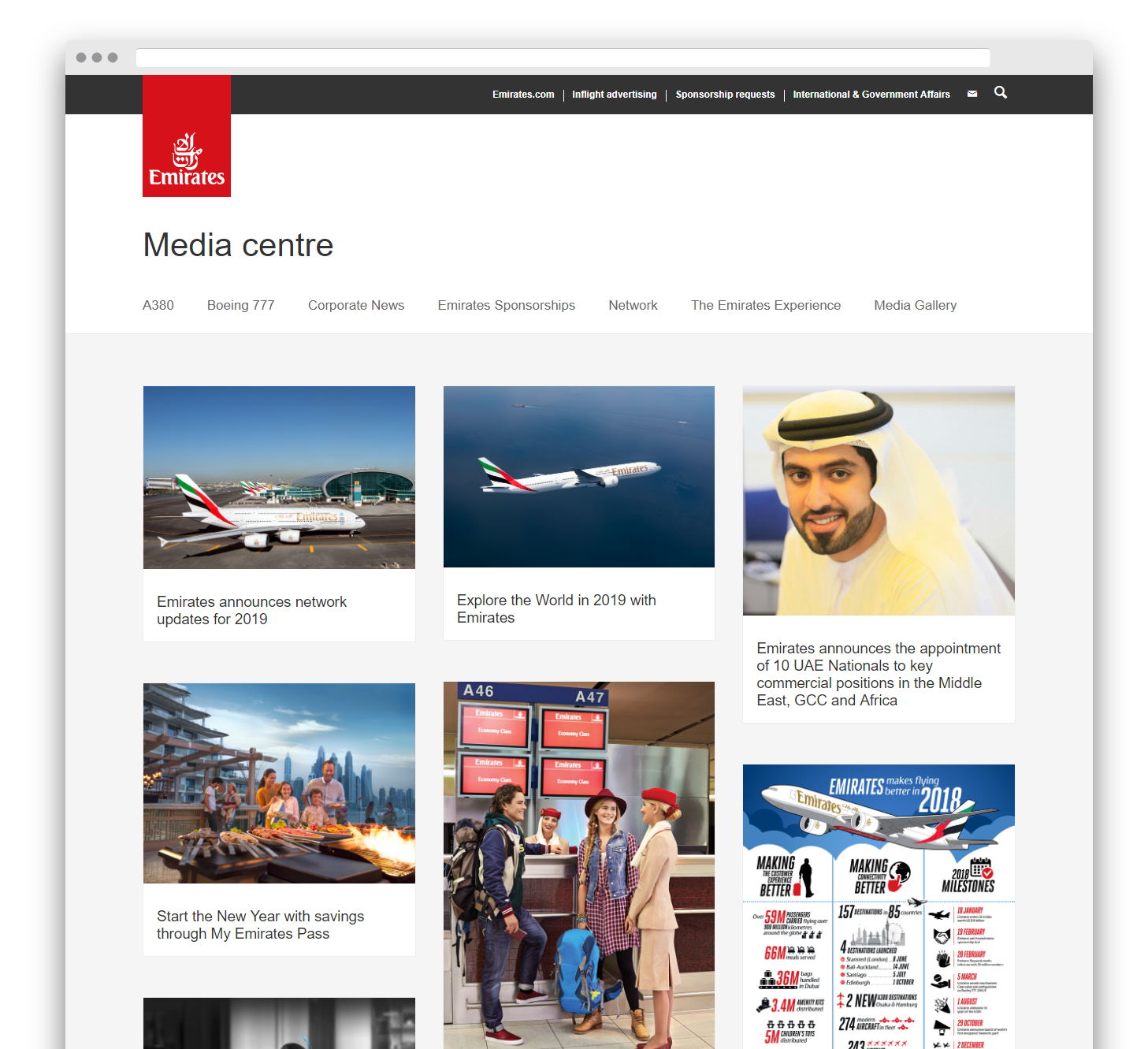 Now, you always want to do all of the heavy lifting for your media contacts. Storing all of your archived press releases in one, easy to access location can be a goldmine for a journalist. Alas, online newsrooms can be the public relations sanctuary of information for all visiting journalists.
Check out 👉 this article that explains why journalists love newsrooms and how to develop yours.
This is not rocket science, worst case scenario you simply have to utilise a selection of PR tools to create a makeshift information portal. It's easy and straight-forward, yet it's difficult to find this information outside of a Fortune 500 company, and these companies generally do have a story to tell.
---
Think Like a Journalist
With all of the information out there being pumped out by social media, newsletters, press release pitches and so on, there is really more than enough for a journalist to pick and choose what to write about.
So why don't they? Why is it that some reporters/journalists have a hard time finding a story that resonates with the audience or even attracts the right attention? Because amongst all of this information there is a serious lack of substance behind the claims and numbers being mentioned.
For earned media success there are 2 key points that need to be addressed to ensure your press release is of interest to your contacts and desired media outlets:
Relevancy to trending topics.
Relevancy to previous coverage.
If you cannot make a direct link to both of those, you have a problem. So this is where you need to think like a journalist. OK, loosen up, take a walk - do whatever it takes to get into the mindset of a journalist.
As a journalist/reporter there are a variety of ways you can get paid - per word, per article, web session based compensation and so on. So it's clear that whatever you do, you need to be very, very sure on the story that needs to be written.
Will the story that you have been pitched do enough to ensure you get recognition for fantastic stories? Probably not.
But have you noticed how new startups appear around hot or trending topics in the world? New agencies, new products, new software platforms and so on just come out of nowhere with a mission to do something based on the current trends in the world news.
This is the king of all earned media - relevancy. If you only take one learning point from this article then please make it this. Quality and direct relevancy is a great way to earn media coverage.
---
General Media Relations
Media relations have recently been dropping and it's understandable. If you get attacked all day by press releases that just destroy your PR soul with a lack of substance or relevance you can see why things sour.
Some tips to remember when working on media relations:
Niche down. I've been in this loop before - niche means small, small is no good. PR is about getting the world to know about you, right?
Forget that and remember this: niche means high impact. Start small and focus efforts on getting into industry media first. Become a go-to expert and source of information and insight so you have immediate access to journalists throughout the industry.
Treat media relations as you would sales. Sometimes you can simply dump a press release into a journalists inbox and it will get coverage. Sometimes.
In reality, you need to make a list of ideal contacts, store them in a CRM, take diligent notes if you ever have a meeting, follow on social and above all else - drop comments on articles, retweet/reshare articles, engage in light conversation.
Overall, look to provide value to your media contacts. Niche or mainstream journalists want to have access to industry leading information to be able to create conclusive stories. If you can provide that, then do it, if you can't, find a way to become the industry expert.
A byproduct of quality media relations is the ability to increase your relevancy. Or at least be able to develop a press release based on your understanding - relevancy - of your media contacts.
---
The Press Release
I won't go into the depths of constructing the perfect press release, you can find a data backed and extensive article for that here, but I will touch on what you should be doing in 2021 to get your press release noticed.