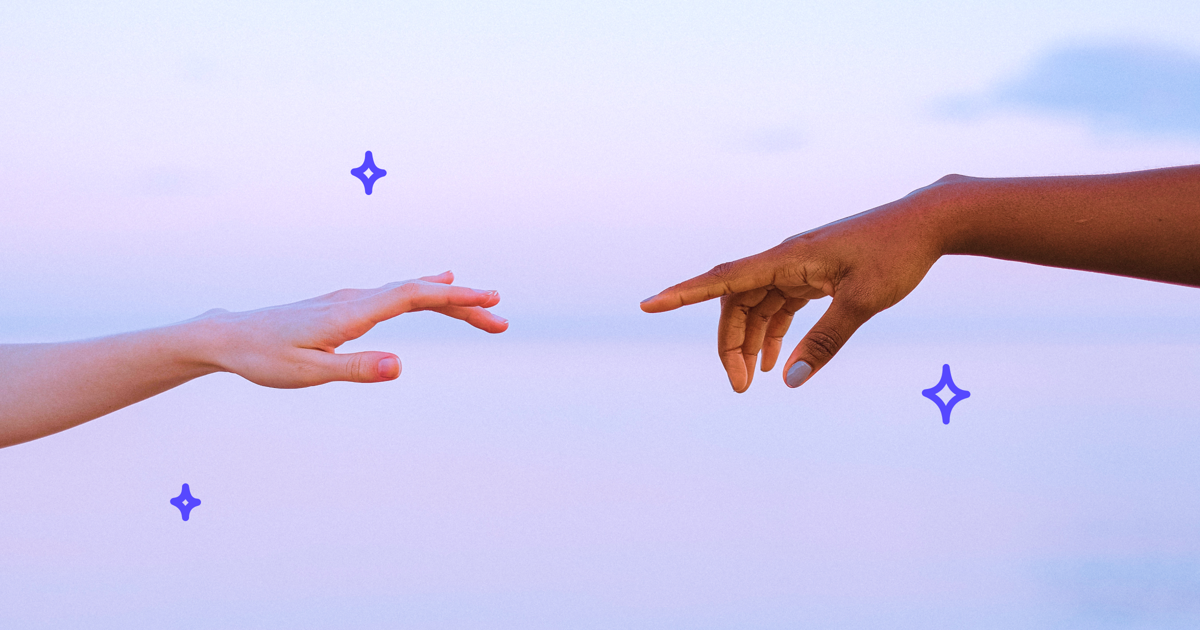 Influencer Marketing
How to reach influencers as a brand or small business to promote your product
Who influences the influencer?
So you've heard about the marketing power of influencers and you want to get in on the action. This guide will break down what influencer marketing is (and isn't), how to reach out to influencers, and the best way to increase ROI through influencer marketing.
We spoke directly to influencers and comms folks to get a behind-the-scenes look at how to make a successful influencer campaign for your brand.
Without further ado, let's jump into it!
Contents
---
What is influencer marketing?
Influencer marketing leverages the audiences and expertise of credible and popular people within a field to sell a product or service. While this is an exceptionally vague definition, it simply means taking someone within a niche with a fanbase and paying them to mention, use, or recommend your brand.
Influencer marketing is a smaller, more intimate version of celebrity endorsements that used to (and, frankly, still do) clog our cable TV sets.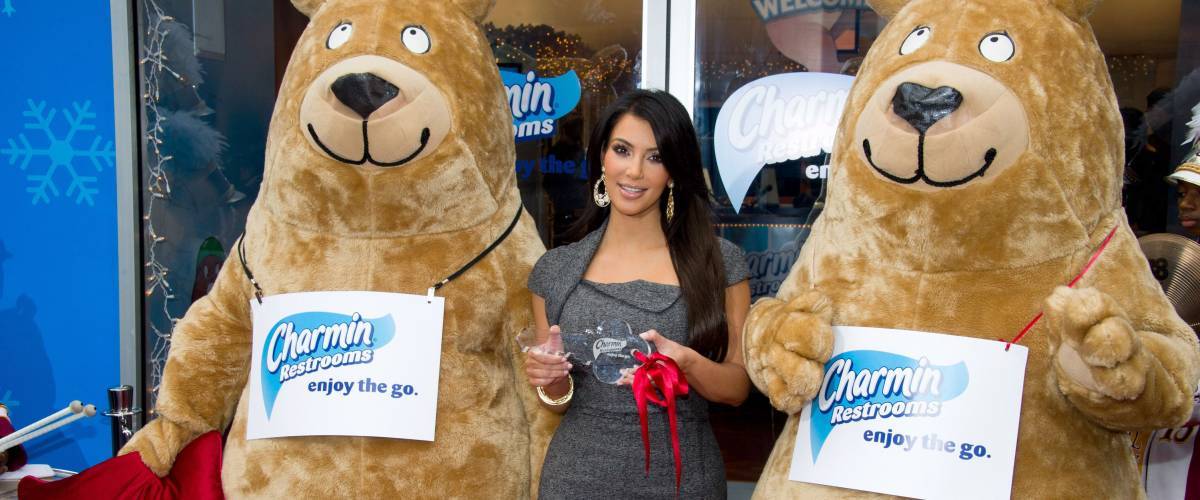 Particularly with young people, influencers like Youtubers and TikTokers are even more trusted than traditional celebrities as figures of influence. 70% of young viewers say they trust their favorite Youtuber more than a traditional celebrity.
This concept sociologically known as "para-social relationships" with influencers and celebrities has increased exponentially in the age of social media. We no longer simply care about public figures. We feel like we know them. This bond that the audience feels with the influencer is akin to a friendship, and they develop a connection to (and trust in) the personality of an influencer way more than they do a brand or company.
One study showed that 37% of consumers trust influencers over brands, which only increased with younger consumers. Leveraging this trust as a marketer and working with influencers to showcase your brand is an increasingly popular marketing strategy. So popular that influencer marketing went from a $1.7 billion industry in 2016 to a $13.8 billion industry in 2021.
The power of micro-influencers
One significant PR shift as of late has been the transition from huge influencers with millions of followers to micro-influencers and mid-level influencers. Generally speaking, people with about 5,000-100,000 followers are considered micro-influencers.
Linqua found, "90% of enterprise marketers wanted to work with micro-influencers, up from 80% in 2020." 90%, as far as we are aware, is more than 80%, which indicates an increase in an already massive interest. We are really good at math here at Prezly.
Micro-influencers have exploded in popularity for a few reasons:
Micro-influencers charge around $50-$500 for a post. Influencers with a million or more subscribers can sometimes cost $10,000 or more. Kylie Jenner reportedly charges $1.2 million per post. Dollars. Real money.
Obviously, most brands do not have Kylie Jenner money. Plus, you can get a lot more varied content from micro-influencer campaigns. Not to mention, micro-influencers tend to have higher engagement rates than massive influencers or celebrities.
Connecting with a massive influencer can be tricky, and they have a wealth of options for brands to work with. Building a relationship with bigger influencers can be difficult, if not downright impossible.
Their audiences are (often) smaller but more loyal
Developing a para-social relationship with a smaller creator is often easier for consumers because more prominent influencers with millions of followers can lose touch with their fanbase and often fail to connect as genuinely with their audiences.
It makes sense: if a social media post gets 200 comments, the micro-influencer is more likely to go through and "like" or respond to those comments, which in turn creates a stronger bond with an audience. Beyonce, on the other hand, is probably not sifting through her thousands of comments for each post.
Because of the smaller audiences, it's easier for consumers to connect with a micro-influencer because they truly feel more like a friend than a public figure.
Bigger influencers are still great, too
Micro-influencers certainly have their niche audiences, but that is not to say that bigger influencers should not be considered and approached for brand deals as well. Mid-level or even high-level influencers have made a successful career by leveraging their personality and content to connect with hundreds of thousands (if not millions) of people. Brand partnerships typically play a significant role in allowing their careers to thrive.
You may be surprised at how open and affordable a bigger influencer could be, but they are often more selective about who they are willing to work with. Knowing the best method for influencers at any level is key, which leads us to our next section...
Find out if Prezly is the best fit for you with a 14-day free trial
How do brands reach out to influencers?
As far as how to reach out to influencers, you could send them a fax. I won't stop you. But there are more effective ways to connect with influencers.
If you can't figure out how to turn on your fax machine, you can follow this four-step guide to reach out to influencers.
Step 1: Find the influencer
Often, if you are active within your niche's online community, you will already know the key players. Audience research using tools like Sparktoro is another way of figuring out where your audience (or potential audience) is spending their time online and who is generating the most conversation in that space.
You can also find influencers in your niche through a service that links brands with influencers, like Heepsy or Influencity. There are many influencer marketing management software services that can help you find collaborators and run multiple campaigns.
Also, don't be afraid to use that network:
I find influencers using multiple tools. We balance between digital marketing platforms, which enables me to fine tune my search to define a specific type of influencer and Instagram itself. I also rely heavily on my relationships, by connecting with influencers that I may encounter via my personal social media accounts. This allows for very organic relationships which often turn into very organic brand partnerships. by using Instagram and Tiktok.
Step 2: Research, research, research
Collaborating with an influencer can be particularly tricky because their personality is their brand. Knowing an influencer's reputation and seeing their content over time will give you an idea of what to expect from their content in the future. But if that influencer decides to do something shady, controversial, or offensive, they could take your brand down right along with them, putting you in the tricky position to cut ties or take the heat.
This is where research comes in. Combing through not only their post history on various socials is a good step. But you should also search their name to see what scandals they've been involved with, what controversies may pop up, and other potentially unexpected surprises that could drag your brand into the drama and damage your brand integrity.
Questions to ask while researching an influencer:
What is their engagement rate, not just their follower count? - Engagement is far more important than followers. Followers can (and often are) bought for a low price to inflate a social media personality's perceived importance. Check out this Fake Influencer & Credibility Tool to ensure you're not dedicating your marketing budget to misrepresented influencers.
Are they heavily criticized online? - Some influencers make a name for themselves by taking advantage of their followers, shilling low-quality products, or acting amorally. Read their comments for hints of disgruntled fans, check Reddit's dedicated /r/blogsnark community or even do a quick Youtube search for in-depth discussions about influencer scandals.
How professionally have they handled brand deals in the past? - Look through their post history to see how creatively they've handled other influencer marketing campaigns.
Have they made any overtly political, social, or religious posts that don't align with your brand's values?
Conflicts of interest: do they have a competing product line or current influencer marketing campaign that may impact the efficacy of your campaign? - Some influencers sell their own products that may be the same ones you're selling. Or they are already currently working with a competing agency in your space. Knowing beforehand what recent campaigns they've participated in will help you decide about working with that influencer (or opting for another).
Have they used or mentioned your product in the past? - The most organic partnership is one where the influencer has mentioned your product before. (Side note: make sure they also haven't previously trashed or badmouthed your product. Because that would be awkward.)
Step 3: Reach out (without being spammy)
Despite the various software and services available to connect with influencers, the most popular way is the traditional "slide into the DMs" approach. The majority of communications people and influencers we spoke to use this tried-and-true method of simply contacting them directly. It cuts out the middleman of having to pay for service each month to find people who are already pretty easy to find by the nature of social media.
Most influencers or public figures will have contact information in their bio. For influencers, brand deals and sponsorships are a significant source of their income stream. They want to be contacted as much as you want to contact them.
The influencers we spoke with had no issue being contacted directly by brands through social media, as long as the pitch was professional and sent through an official brand account. Others prefer email, like this influencer:
I like when a brand approaches me with an idea that they have for a campaign and has already considered how it will align with my brand and following. I also like when they reach out over email. I get tons of spammy messages on social media that I usually don't even bother reading.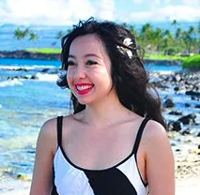 However, the downside of going directly to DMs is that most social media influencers are inundated with messages. Many of them are from fans, some are from critics, a few are legitimate brand deals, and a ton of them are spam.
To avoid appearing like another spammer or scammer, having an idea of the influencer's body of work, niche, and audience will go a long way to connect with them when you are ready to reach out.
Step 4: Show you're a brand worth their time
In the same way that you are putting your brand's reputation on the line to work with an influencer, they are likewise putting their reputation on the line to work with you. There have been horror stories of influencers, particularly small ones, agreeing to work with an agency, only to find out later that the company has shady business practices or was a multi-level marketing scheme.
To show your legitimacy, contact influencers from the official brand account. Make sure the pitch is professionally crafted and personalized. And, as always, have a great media or press kit ready to share. High-quality assets available for the influencer to see and use will give your brand a ton of credibility. Trust us, we're in the business of beautiful press kits and shameless plugs.
Step 5: Be available for follow-up
If you went through all the effort to find, research, and contact the perfect influencer for your campaign, don't ghost them when they're ready to start talking numbers. This should be less of an issue if you have carefully crafted your influencer list instead of mass-spamming a bunch of potentially relevant folks.
Follow-up is also a great time to be clear about your budget. Letting the influencers know early on how much they can expect to make from this collaboration will prevent a ton of back-and-forth if their rates are unrealistic for your campaign.
---
How influencers want to be pitched
Instead of telling you what we think influencers want, we decided to go straight to the source to figure out the best way to pitch to them. We spoke to a number of people with some impressive social media clout and got the details about what they like and don't like about brand pitches.
Sal Farzin: TikTok influencer @simplysalfinds (1.7M followers)
I would appreciate it if brands would review my social media channels (TikTok, Instagram, and/or Facebook) ahead of sending me an email and when they do email, it would be great to make it personalized as opposed to sending a blanket email to multiple influencers and waiting to see who responds. In their email pitch, they should include information about their product/service, what problem(s) it solves (if any) and/or how the product/service benefits consumers, expectations/deliverables, timeline and budget for the collaboration. These are all important elements to include in the pitch so that I can consider the brands for a collaboration. 
I take into consideration if the brand is well known in the marketplace, are they sold at retail or online stores (e.g. Walmart, Amazon, Target, Bed Bath & Beyond, etc.), how many positive and negative reviews there are (e.g. 1-2 star vs 3-5 star), and if the brand's product(s) resonate well with my audience in terms of suitability and engagement, and if they are willing to send me a sample of the product on top of aligning on a flat fee payment model. I also factor in if the brand allows me (the influencer) to incorporate my creativity and best practices for virality into the concept and deliverables so we can minimize edits/revisions communicating back and forth.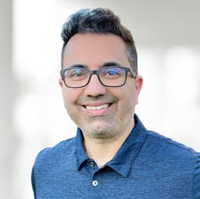 The great thing about working with social media influencers is that they often have an established audience, but they are also often quite discerning about the content they are willing to publish. Social media personalities and influencers like Sal grew their following essentially from the ground up.
A thoughtful pitch combined with a quality product will make or break an influencer pitch because they are so discerning about their audiences and the type of content they produce.
Sarah Chetrit: Blogger & social media influencer @sarchetrit (137K followers)
My absolute favorite brands I've worked with are ones that:
1) have looked at my profile and clearly understand what type of content I like to share on my feed. They've done their research and feel like I'm a good fit for them. They expressly share what piqued their curiosity about me and might even share some posts they've liked.
2) come to me with defined deliverables, timeline,  goals of the campaign and even a budget. They're here for business and value time- both mine and theirs.
3) understand the worth of influencers and respect the careers; shown by the budget and professionalism with timely responses.
4) take into consideration my awareness of my audience and feedback for the campaign.
5) understand that influencers are marketers, not sales people, and are part of an overall marketing journey for the brand. Influencers help get new customers in the door or introduce new people to a brand whereas the brand itself closes the sale.
Pitching an influencer without doing your research is a great way to get a bad ROI. It is super important to find an influencer who fits your brand's niche, tailor your pitch to them specifically, and build a great relationship with them. Influencers, like journalists, often get a ton of low quality, low effort pitches.
If you want your brand to stand out, put in the work to get to know them and their audience before initiating contact.
Thalita Ferraz: Beauty and fashion influencer @hello.thalita (701K Instagram followers)
I like to be pitched to by brands but only directly from their public, professional accounts. I don't like getting random messages from random accounts claiming to work for a brand as I don't think that's very trustworthy. I try to be quite discerning with who I work with and make sure that the brand aligns with my morals and the message that I want to be putting out there.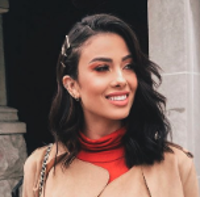 Professionalism in pitching is super important. For every genuine brand that wants to establish a quality, working partnership, a hundred scammy brands pitch a quick cash-grab, which can get tiresome. Pitching influencers from a brand account (even better: a verified account) will make the pitch that much more powerful.
Eva Keller: Travel and food influencer @discoveringgem (6k Twitter followers)
The main aspects I consider before collaborating with a brand is if it aligns with my values first. Additionally, I mainly look for brands that align with my niche as well. So food and travel related brands are more favored than others. If a brand is outside of that niche, but it's something I personally enjoy or like, then I will also consider a collaboration. A brand also needs to be willing to pay an appropriate amount for what they are asking for. Free product is great, but it doesn't pay the bills. I will never do a collaboration where it is just in exchange for free product. I will also never do a collaboration where the brand is only offering affiliate income.  Brands I will never consider collaborating with are brands with strong political or religious affiliations. For example, brands that are coming out and showing their support or disdain for any current political issues right now like abortion or LGBTQ rights I will not do a collaboration with.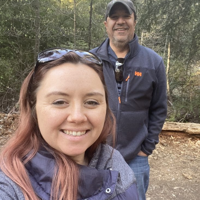 Eva makes a great point about being an ideological match with your influencers. Influencers who are frequently embroiled in controversy or who make strong political or social statements can pose a significant risk for the brands they work with (and vice versa).
If your brand is not interested in having a strong political, religious, or social stance, finding influencers who will abide by this is essential. At the end of the day, influencers are people whose personality is their product.
---
How to reach influencers on social media
So, let's put everything we've learned all together. You have identified the influencer you want to work with, thoroughly researched their body of content, checked to make sure that their engagement is high and their followers are genuine, and made sure that they are a good match. How do you contact them?
Simple, send a message.
That message should be:
Short
Professional (and from the official company account, if possible)
Clear (let them know precisely what kind of campaign you're running to make sure it aligns with their type of marketing strategy)
Actionable (what are the next steps they should take to get started?)
The more information you can include, the more likely the influencer is to take your pitch seriously. Make sure your pitch has an offer to send a sample of the product or service so they can try it out and make sure it's a product they are passionate about selling to their audience.
---
Conclusion
Working with influencers is a great move for many brands. Researching the best influencers to contact and using the methods we've discussed will ensure you have a productive, fulfilling, and (hopefully) lucrative partnership.
If you'd like to learn more about pitching, check out our comprehensive (and free!) pitching guide.
Or, join our mailing list below for more comms tips and tricks sent straight to your inbox.