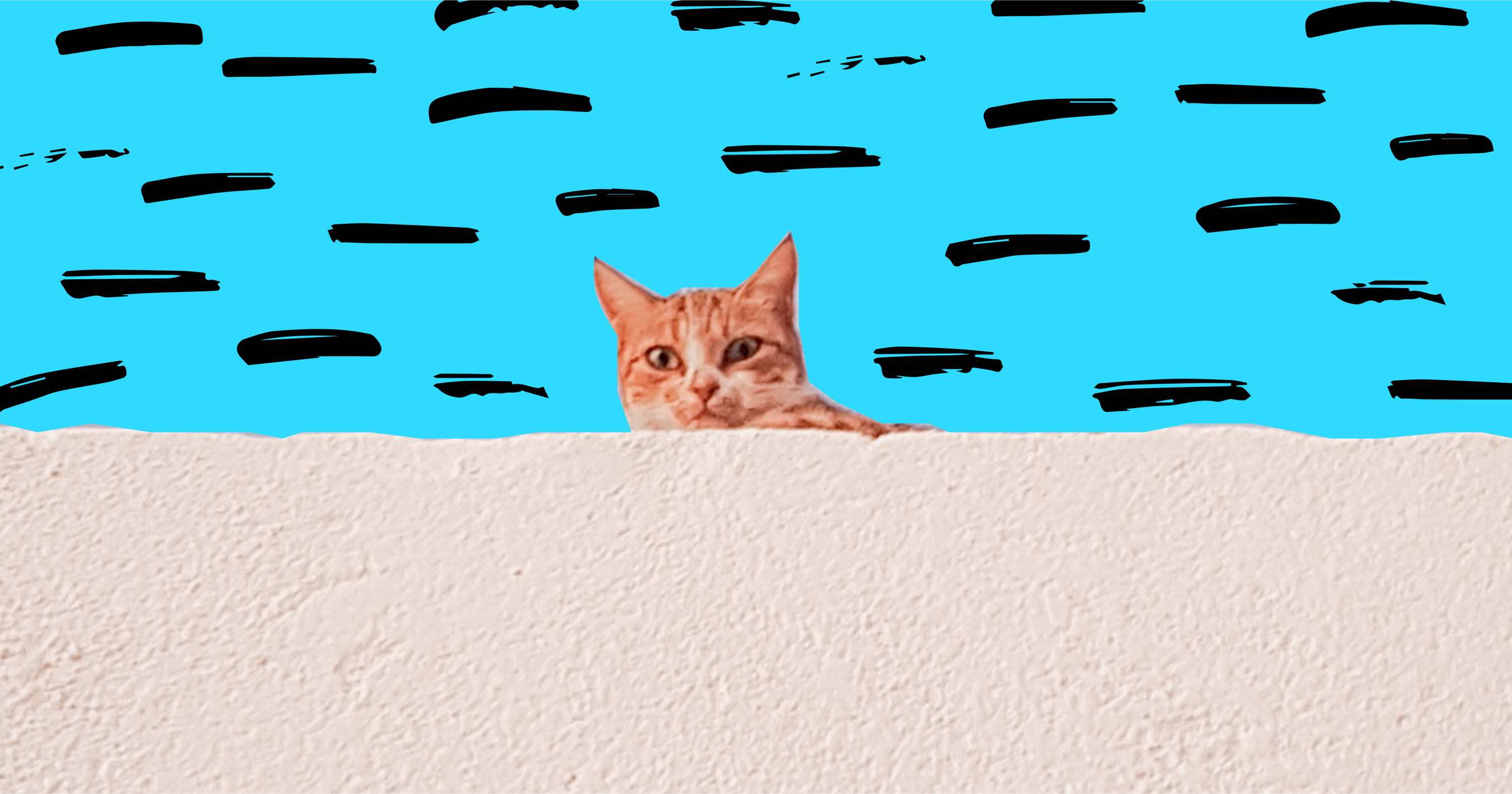 Press Kit & Media Kit Guide (What To Include + 10 Examples)
A company press kit serves as a style guide for anyone looking to tell your story. But did you know it can also improve your media relations and boost your chances of coverage?
Can't wait? You can click here to create your very own, free digital press kit.
---
Press kits (also known as media kits) help explain the core facts of your company to journalists, reporters and the media in general in a neat, digestible package. The idea is that anyone visiting your press kit can figure out the key people, key facts, and key information about your business without having to speak to you.
Better still, they can download the assets they need for their story without emailing you first and then sitting around waiting for a response.
This saves their time and yours, whilst drastically improving your media relations without too much effort on your part.
This is why journalists love press kits. They save time, are to the point and highlight all of the information that matters to the press all without having to decipher company terminology and endless marketing speak.
But it's not all about them.
Having a press kit at the ready also saves you time running around to put together content when you get a call for a breaking story or a last-minute information request.
You may be wondering: What is the difference between a media kit and a press kit? The short answer is: nothing really. The terms are often used interchangeably and can vary by agency. Certain agencies may choose to define them differently for various purposes, but generally they mean the same thing and little (if anything) differentiates them. Even the Wikipedia page is like "yeah, they're the same thing."
👉 Click here to create your free digital press kit
First off, you'll need to decide where your oh-so-valuable press kit is going to live.
In the old-school days of PR, a media kit would be sent via the post or given to you by hand. Nowadays digital press kits ensure you can swap, update and change any aspect of your media kit whenever you like, making it easy to keep information up to date and adapt it to particular audiences.
With the new era of digital press kits, you can simply share links to the digital press kit and even monitor how many people visit your media kit using an analytics platform like Google Analytics.
In 2023, this really should be your go-to choice for three simple reasons:
It's easy to update
It's easy to share
It's easy to adapt
Imagine you want to update your CEO's official photograph from the one taken in the late 80s when he was still rocking the old Flock of Seagulls look. In any other scenario, you would need to manually update your press kit wherever it appears (an exuberant headache if, god forbid, your media kit lives on paper) and then redistribute it to anyone and everyone that could possibly need it now or in the near future. That's a lot of phone calls.
Not so if you have an online media kit, particularly if it lives in the context of your online newsroom.
With an electronic media kit, you would only need to update the photo file one time. From that moment on, anyone with the link to your media kit will automatically see your most up-to-date content. Easy, right?
It's also worth saying that your press kit must be easy to find and access. Journalists generally know that the press kit/media link lives down in the footer of any webpage, so make sure to link to your press area in the footer of your website.
Scroll down for our favorite online press kit examples together with the benefits of each design!
Where can I host my online media kit?
You can create a media kit using your existing website. Things like ease of use and media upload limits will be determined by your existing site setup, so speak with your tech team for details.
Alternatively, you can use a ready-made service such as – you guessed it – Prezly to create a media kit in your newsroom. The benefit here is that you can easily distribute your media kit through your campaigns, upload unlimited media files and even integrate it into your own (or your client's) website (read more about how Prezly can help).
A relic from the bygone days of snail mail, having a PDF version of your media kit is often a necessary evil. Importantly, it serves a different purpose than your online media kit.
For one, a PDF press kit must be short; think one page of A4. For two, the main reason you will ever want to have a PDF version of your media kit is to have something to print and physically distribute at an event, or to slip into a journalist's dossier when they aren't looking. Seriously, these are niche circumstances.
🔑 Key point: Where your online content can be downloaded and its assets immediately used in stories about your brand, a PDF serves only to inform.
This is why your printable press kit will be geared towards a particular audience or occasion.
At most, it should contain:
Your boilerplate tailored to your audience (e.g. the event's attendees)
A very brief outline of your product/news
A quote from a relevant person at your business
Contact details, including name, email, phone, social profiles, website
Branding in the letterhead or some visuals used sparingly
The limits of a press kit PDF are many, chief among them:
Once you distribute it, it's out of your hands – so no chance to keep it updated
You can't include media for journalists to use
If emailing, your recipient's server could flag the attachment as spam
So all in all, not ideal. Failing to prepare is preparing to fail.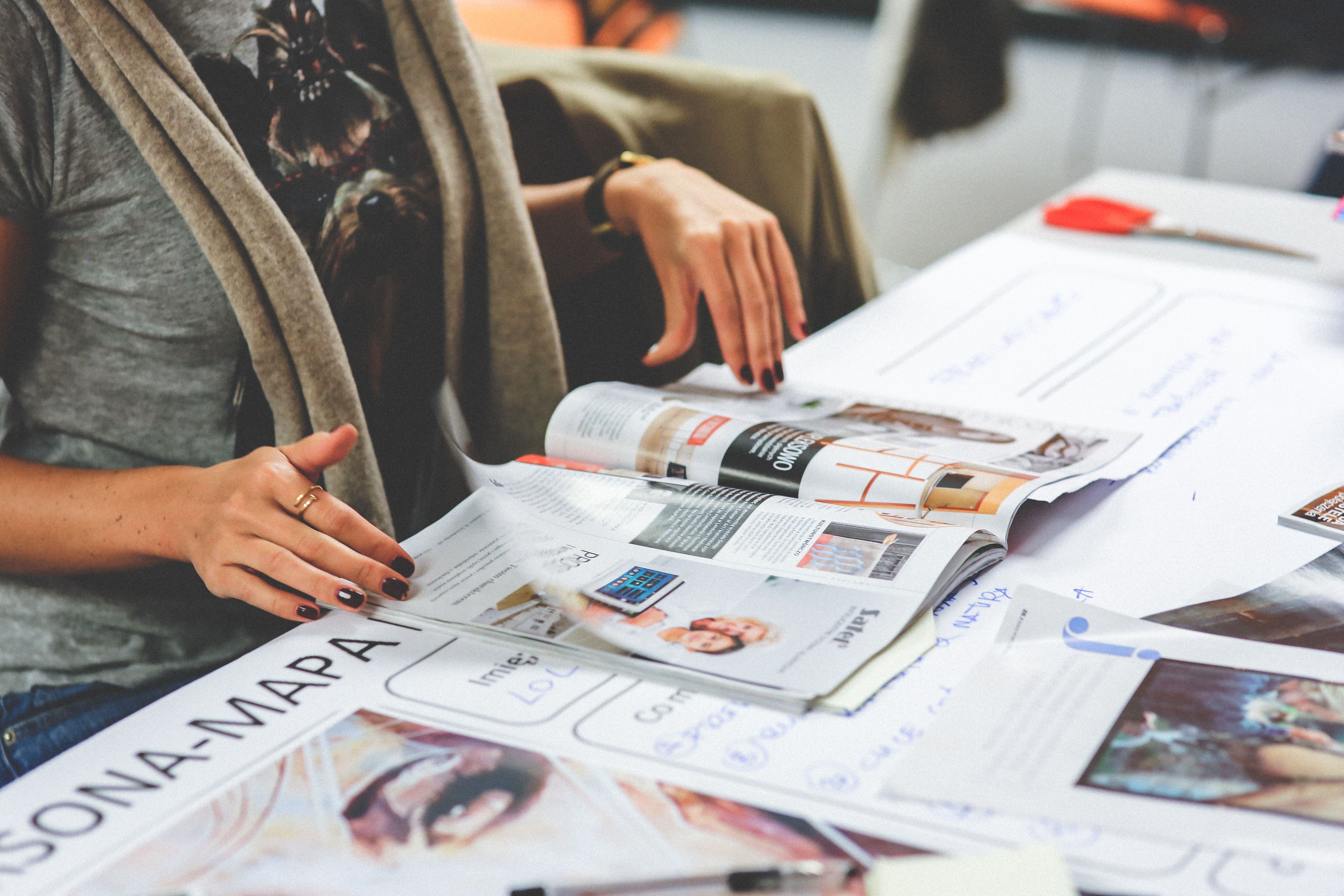 By all means, you can add whatever you want to your press kit, but if earned media coverage is your goal then you need to get the basics right.
Here are the key things that every press kit should include:
Boilerplate
Team bios & quotes
Logo variants
High-resolution images
Videos & audio files (if relevant)
Contact information
Social links
Product/service fact sheet
These have become basic parts of every press kit, and are designed to not jolt a journalist's system with too much information. When starting out, try to stick to what is expected.
To add some conviction to this statement, consider the journalist's time. Essentially, they have none. The more uniform the layout of your media kit is, the easier it will be for them to find things quickly. Be careful not to get too 'creative' and make it even more difficult to find the details.
Here's a bit more info to guide you on those bullet points.
Note: Keep the contents of your media kit non-sales, as this is only likely to put off journalists. Instead, arm them with the information to tell their story about you. If you do include promotional details, keep these short and give them their own section.
A good boilerplate has the most important company background information.
Consider this a concise 'About Us' section that needs to be digested quickly but provides enough information to answer the basic questions: why, what, when, where and how.
Pro Tip: Use headings to highlight what the reader should expect to learn about.
When showcasing your team in a media kit, you need to focus on the right now and how they can help the media. So mention if there is the possibility for expert commentary, have they appeared in any other media and if they are available for interviews.
Also, avoid adding anyone that is of no use to the media. It is distracting. This additional information can be gathered from your marketing website.
Pro Tip: Unless a team member's background can ensure an interview or coverage you should focus on what they are doing right now for the company, not what they have done before. But again if NASA is in their experience pool then you should probably mention it.
Logos are a key part of any press kit. Be sure to include high-resolution files in at least two variants – one for light backgrounds, one for dark.
Ideally, upload an SVG file, which will scale to any size with zero loss of quality – especially important if you're hoping to be covered by a print publication or a televised report.
Second best is a PNG file with a transparent background.
Upload the largest version of your logo that you have. Remember, 1,000 by 1,000 pixels might look like a lot on your laptop screen, but professionally printed in, say, a newspaper that will come up to an inch wide at best – and even then, it will likely be a bit blurry.
If you are lucky enough to have had media coverage, you will know how vital it is to have quality images to hand. A general rule for sending images to the press is: the bigger, the better.
This holds doubly true when dealing with print media. Check out IKEA's media gallery that adds color to their partnership, IKEA x LEGO® – BYGGLEK.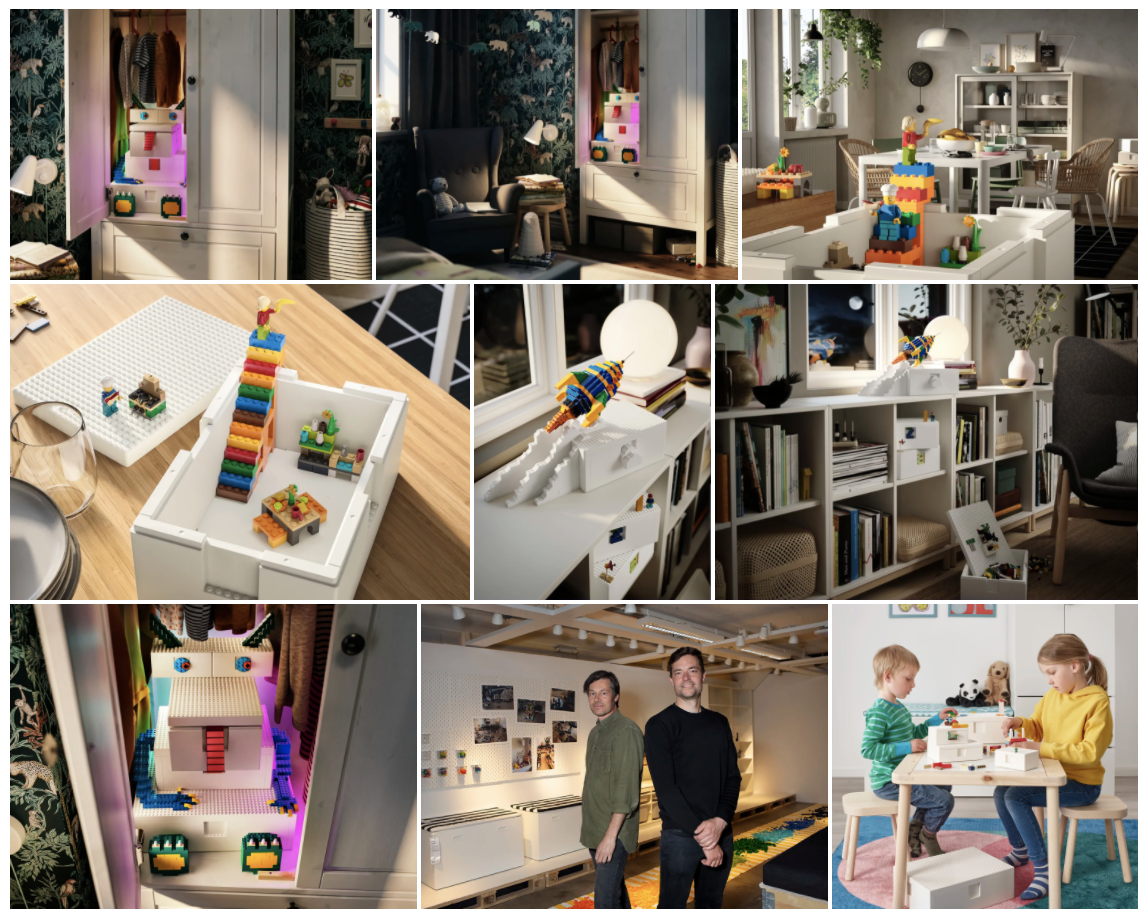 As well as the logo files outlined above, be sure to include:
Product images
Headshots of spokespeople
'Action' shots where relevant
The point is to give any journalist viewing your media kit instant access to high-quality, magazine-ready images they can use right away.
Pro Tip: You should really spend time on this. It provides huge value to the media and removes the instant roadblock for coverage when there are poor or no images freely available for use.
Did you know that multimedia press releases get up to 9.7 times as many views as those using text alone? Including images within your press release doubles the chance of it getting noticed; video quadruples it. 
Whether or not you decide to incorporate video into your media kit will depend on your key audience and the sector in which you operate, but the simple rule is that if there's an opportunity to include video, do it.
The same goes for audio – if it's relevant to your brand and your business, add it in.
🎧 Run a podcast? If so, I'd highly recommend checking out this awesome guide to podcast press kits by Elena Fernández Collins and Wil Williams.
And the videos don't have to be feature-length. In fact, if you want to double up on value, record a clip shorter than 30 seconds, slap on the subtitles and share it to your social media channels. It can announce your latest update, show off a new product, relay a few words from a key stakeholder or simply pass on a friendly message to your fans. So long as it fits your brand, the content is really up to you.
If you're using Prezly, you can see the full list of embeddable multimedia here.
You need to clearly show who the spokespeople are for the company. Tell the journalists when they are of use, what they can talk about and a clear way to contact them. If they need a comment, the journalist should have access to a direct dial number and an email address.
I know this does potentially open up a can of worms with unsolicited outreach, but it's vital for media communications and relations.
We're well into the digital age, and that means social media is a key comms channel for any brand. Make sure you include your social links as part of your contact information or media kit footer.
If your company has corporate social responsibility initiatives, consider embedding the related social media posts into your media kit so that journalists can directly interact with the people sharing.
This should be an outline with a few bullet points that describe what your product(s)/services(s) do. This can include details such as pricing, locations to purchase, competitor comparisons, and anything else that you feel would be suitable for the education of the journalist.
Or, how to take your press kit to the next level
One problem with having a sole press kit that you use all the time is that you will have to update it frequently to keep it current. Unless, that is, your media kit is part of your online newsroom.
That's because a newsroom adds context. The stories or press releases you publish in your newsroom do the work of demonstrating your latest developments, and give you the opportunity to catch your reader's attention by including other elements, such as case studies and coverage.
Simply put, a brand newsroom can make your content easy for journos to digest.
It can include things like:
Press releases organized by category
Dedicated media gallery
Embedded video, audio & social media posts
Company boilerplate & contact information
Details of press officers
Newsletter sign-up
Psst! If you want to try your hand at setting up a newsroom for free, have a go at our 14-day free trial – no credit card required :)
We also have a dedicated article on how to set up an online newsroom here.
Answer: it's an easy way to show that your brand is alive and kicking.
It's also helpful for drawing people into your narrative and giving them a clear picture of what you stand for in just a few scrolls.
This is particularly helpful because if you already publish your press releases in an online newsroom, it requires no further action on your part.
Pro tip: If you have data to validate and confirm the success of the press release – so for example, number of referrals, likes, shares, comments – then you should share this information. The goal is to drive curiosity and increase your chances of coverage by sharing data.
Take a look at some great press release examples for some inspiration.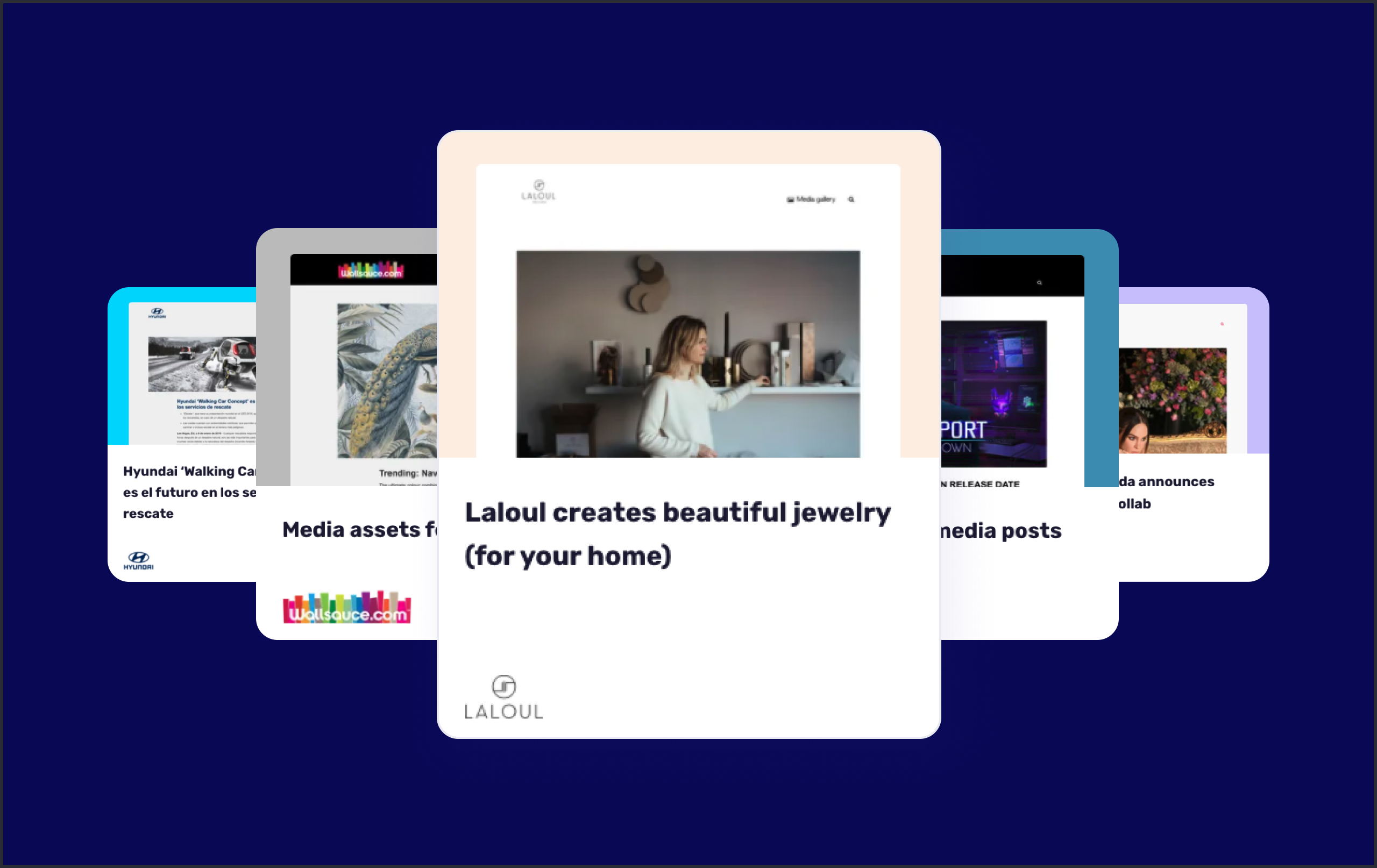 155 examples of great news releases (including world-famous brands)
We examine some of the top-performing press releases of recent years to uncover 4 practical steps you can take today to improve your PR performance.
Answer: social proof is a powerful way to demonstrate your value.
Big brand names that use your company are a great way to show your company has clout in the industry and customer quotes from clients really help drive the message home for journalists as all of this is seen as social proof.
Pro tip: Case studies, when done for marketing purposes, tend to sway towards selling. Be sure that the case studies in your media kit are not sales-focused. Back them with data wherever possible.
Answer: it shows that other journalists believe you're worth talking about.
This is your moment to share those juicy pieces of media coverage that you have been rewarded with. Press gets you more press, and even if the coverage is 5 months old, you could actually get lucky with additional coverage simply because the angle was not covered by the curious journalists.
The press also has a bit of a trust issue. Seeing some verification from other outlets is one way to demonstrate the legitimacy of your brand and make new journalists comfortable with you as a source of information (a chicken and the egg problem to solve for many businesses).
Pro tip: No matter how small or niche your coverage, you should still include it. Smaller media outlets can and generally are a catalyst for bigger media stories.
Journalists have no time. We've all heard it again and again. So it stands to reason that when journalists and media contacts visit your website, anything that makes your information easy to find and your assets straightforward to download will be seen as a big plus.
Many companies assume that their 'About Us' page is what journalists want. It isn't.
Journalists do not want any information about your company that the marketing team has had their hands on. About pages tends to lean towards on-trend buzzwords and pie-in-the-sky missions, florid language and lengthy, conversational discourse. Journalists know to avoid these pages.
This is where the no-nonsense, untouched-by-marketing media kits come into play.
Press kits are vital for any business, especially those in tech and those raising capital, which tend to use earned media as a springboard to get into the minds of potential customers and investors.
Here are some of our favorite press kit examples from across the web 😎

Example: A media kit that hits every mark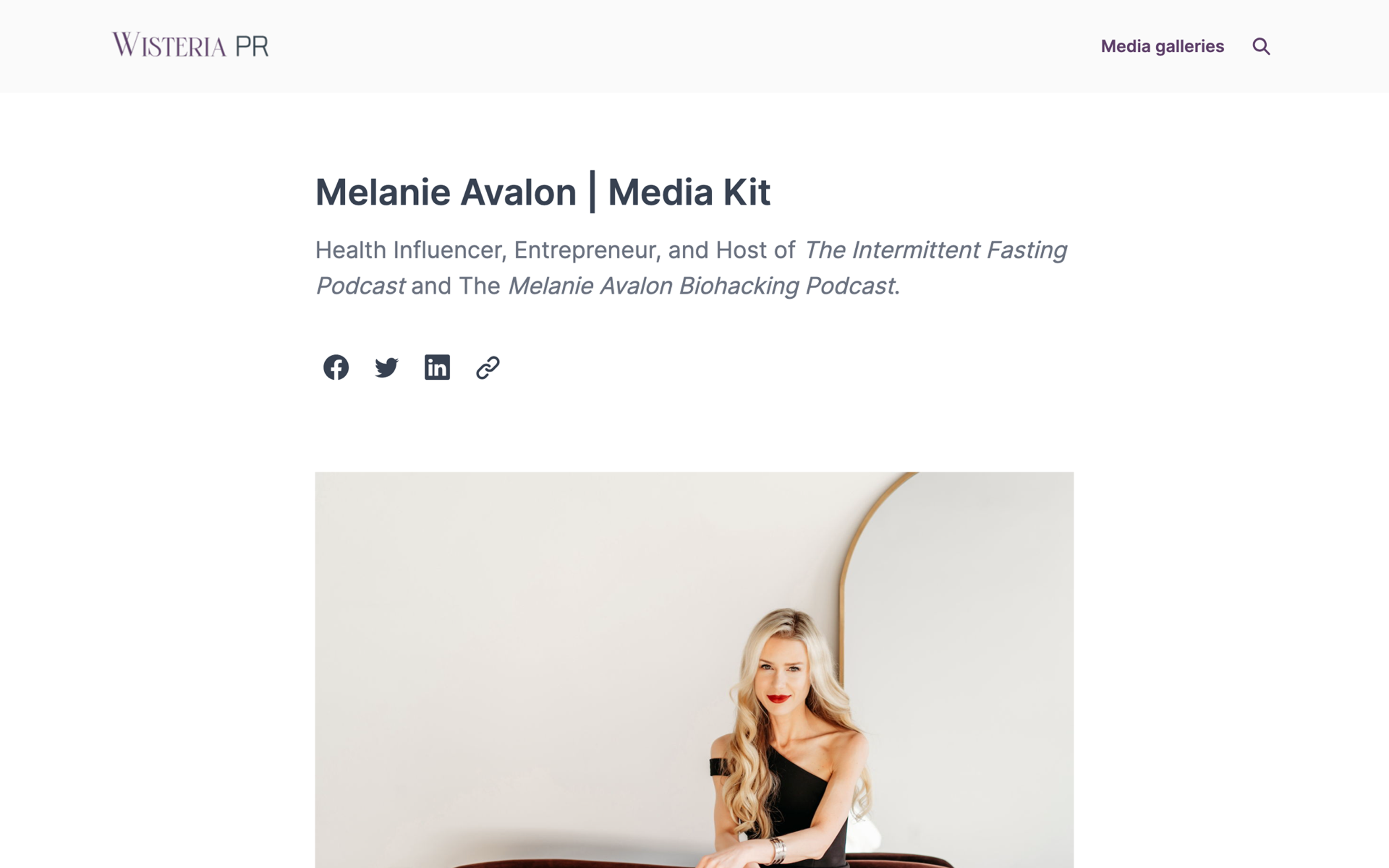 Ok, this press kit is pretty much a masterclass in how to do it right.
Wisteria PR have created a stunning press kit to act as a source of truth for anyone covering Health Influencer, Entrepreneur, and Host of The Intermittent Fasting Podcast and The Melanie Avalon Biohacking Podcast, Melanie Avalon. See it live in their dedicated press kit newsroom.
Kicking things off with a to-the-point and engaging summary of their subject, Wisteria go on to include everything a journalist could want: a gallery of professionally shot photos to choose from; a downloadable fact sheet complete with social media links and usage guidelines; previous coverage highlights; podcast embeds from Apple Podcasts, so the reader doesn't even need to navigate away to listen – it's perfect.
This is followed by details of Melanie's products, complete with images and descriptions, to include her supplement line, book, and app, and finally the main contact details again to round things off.

Example: Uber's press kit integrates seamlessly into their newsroom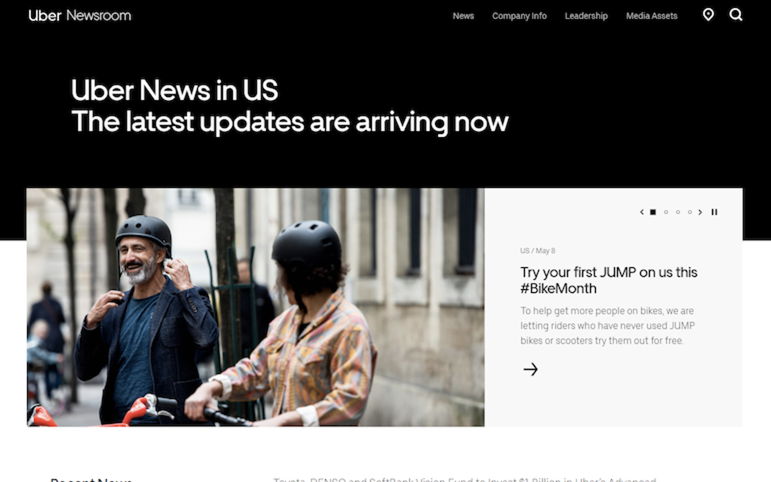 Uber is a company that certainly gets its fair share of media attention – both good and bad. So they know what it takes to provide the media with the right information and how to do it.
Notice how their media kit is integrated with their online newsroom. This means anyone visiting the page sees their latest updates first, and passively absorbs the latest news from Uber before they even click to get info about their leadership team, check out their company info or download their media assets. That's a really smart way of relaying your brand values as well as a feeling of dynamism straight off the bat.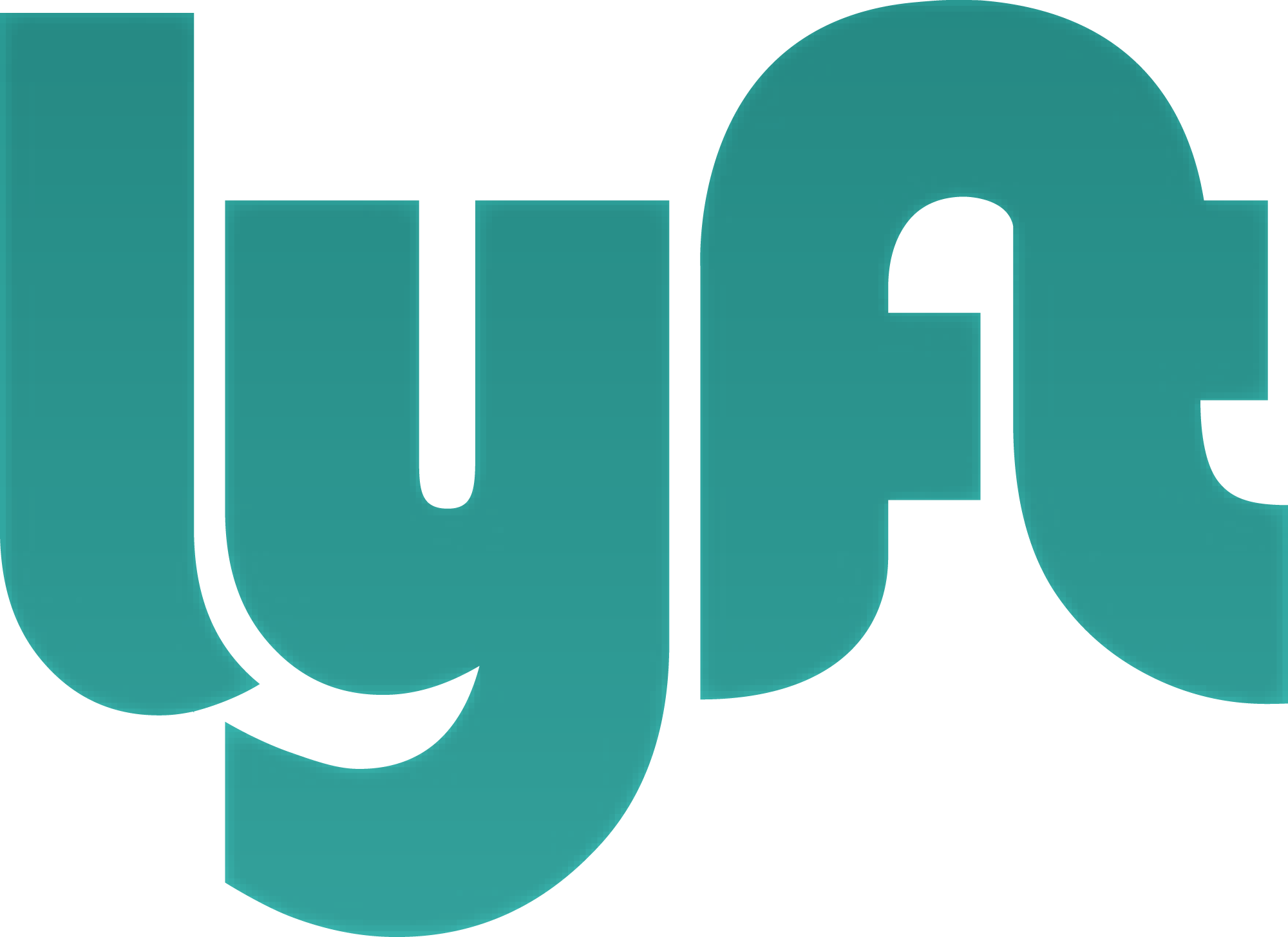 Example: Lyft creates a sense of credibility by placing its top coverage up front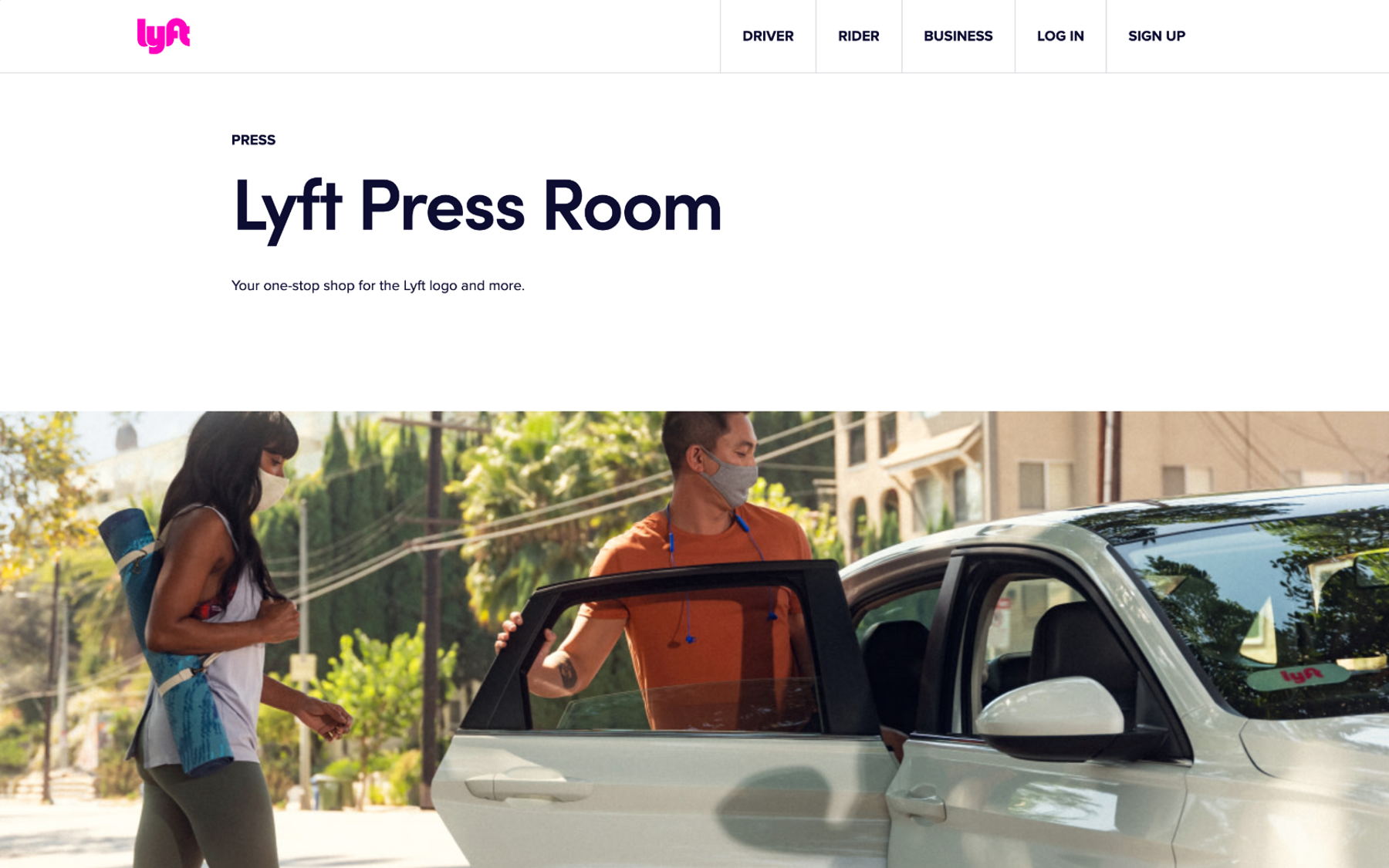 Similar to Uber, Lyft gets its fair share of media attention in the US so they have also gone with a simple yet effective newsroom layout that prioritizes coverage. This tells any visitor to the page one main thing: this company is worth talking about.
Immediately, a sense of trust is created. After all, if Fortune and LA Times have deemed a business worthy of coverage, then why wouldn't you?
Notice also that the press contact email heads up the page, inviting journalists to get in touch. With this prominent placing, you would expect a quick and friendly response from the person on the other end – which could very well be the deciding factor in whether a journalist decides to reach out. Well played, Lyft.
For the actual media kit, however, Lyft uses Google Drive:
Using Google Drive or Dropbox is a great idea if you have a lot of assets to share and don't have the option of hosting them straight on your newsroom. Take a look at some of the other (often free) PR tools you can use to make your comms run smoother.
Watch the full interview with Holly here

Example: Slack makes it easy for anyone to tell their story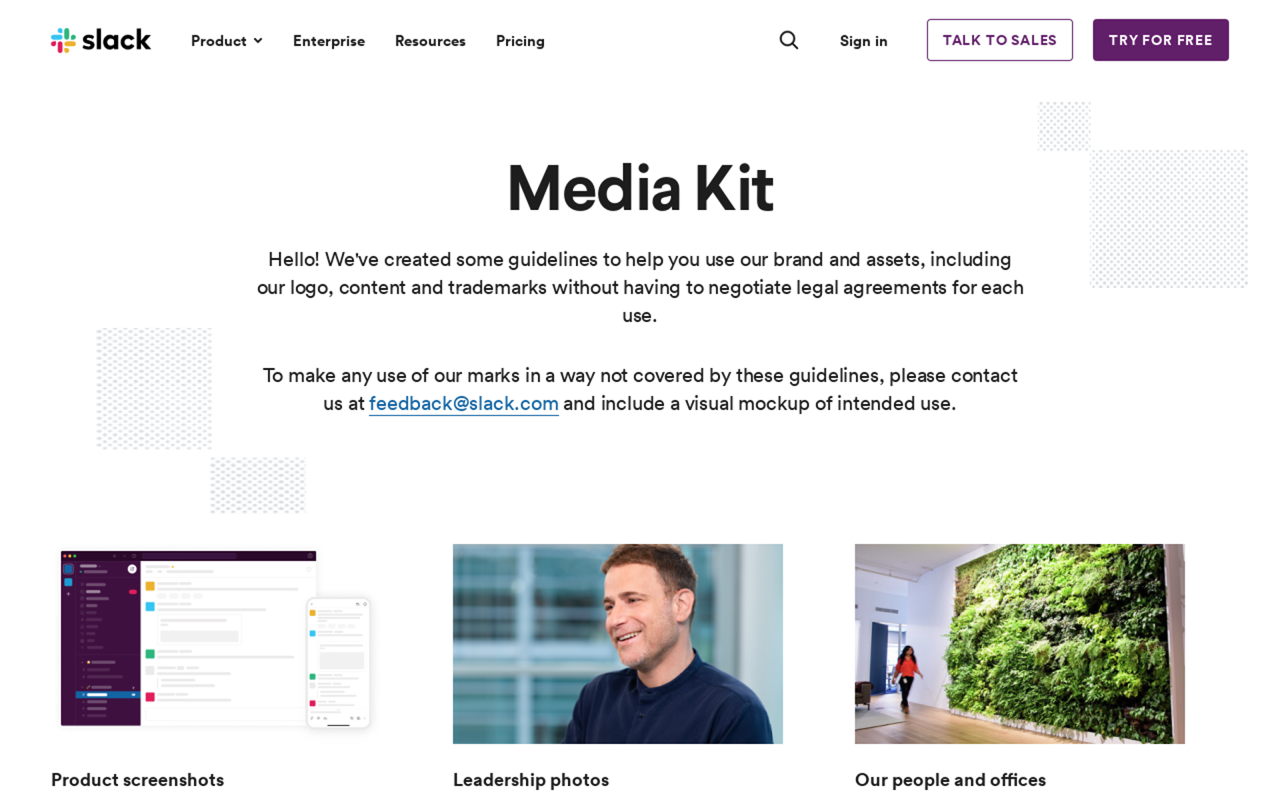 You'll notice that a big chunk of Slack's media landing page is occupied by their brand guidelines. This is a sensible thing to include if your business has reached a certain magnitude – after all, you want to make sure your brand is represented accurately and consistently.
Brand guidelines include things like the number of pixels people should leave clear around your logo when using it, and the typeface or colors they should use when representing your brand.
These nitty-gritty details may seem like overkill, but they're important to define in certain contexts – for example, if an external party is building some creative for you, such as a feature in their print publication or an entry in a pamphlet on their event lineup.
For smaller businesses and those not looking to have creative made externally, it's ok to skip the guidelines for the time being.

Example: Kickstarter's newsroom injects creative freedom and playfulness into its design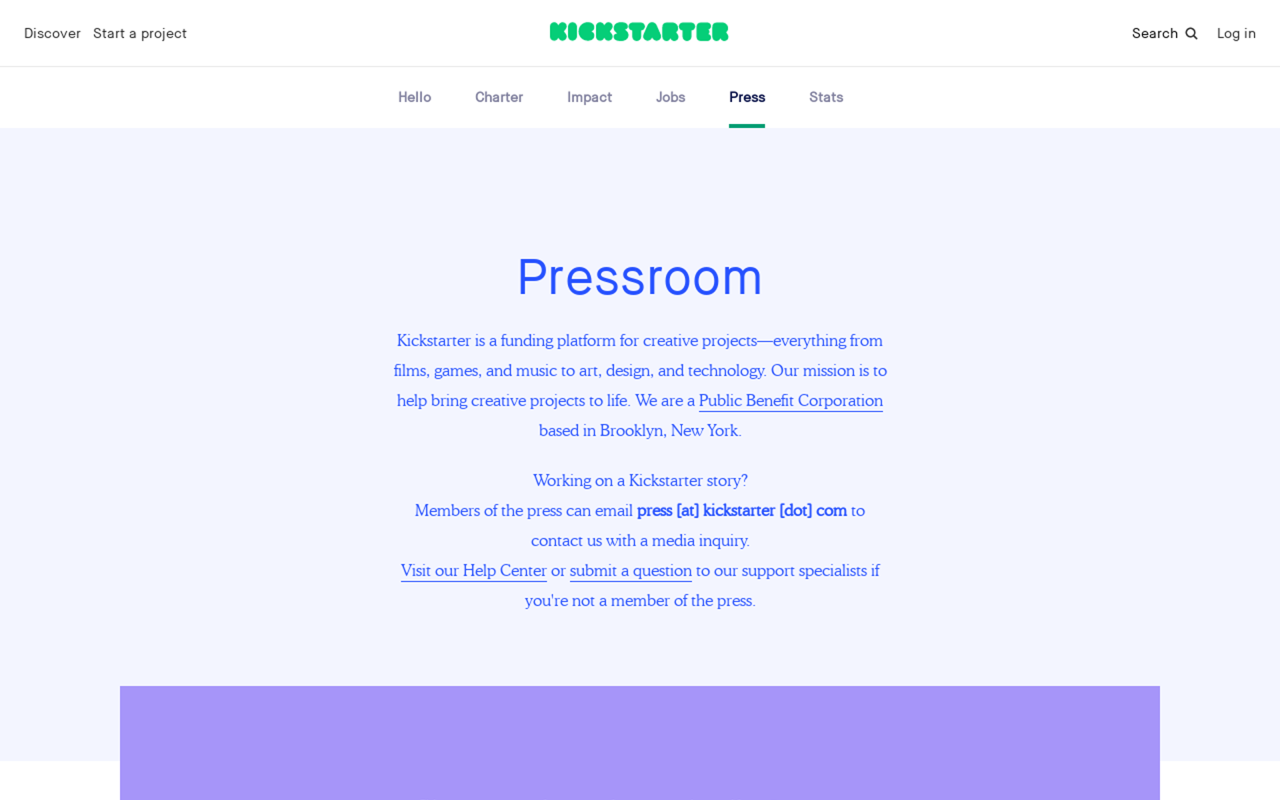 Kickstarter has gone with a long-form press kit that is neatly divided into sections that catch the eye and that are easy to parse. The background info on the company takes a backseat – while positioned high up the page, "The Basics" section is grey and designed to take up little attention while remaining easily accessible for those specifically looking for it.
It rightly assumes that most people visiting this page already have a core understanding of what they do, thus allowing for more creative freedom and playfulness in their design.
Importantly, Kickstarter has recognized that visitors to its press page will not all be journalists. More likely than not, this page gets a lot of traffic from Kickstarter's clients.
You can see this evidenced by the way they put their people in the foreground. Where the other examples we've looked at prioritize coverage, contacts, and assets, Kickstarter is keen to show you its human side, both in its team and in its clientele. Notice that big testimonial from one of its success stories? That's perfect social proof.

Example: Dropbox demonstrates how well it works by using its own product for its press kit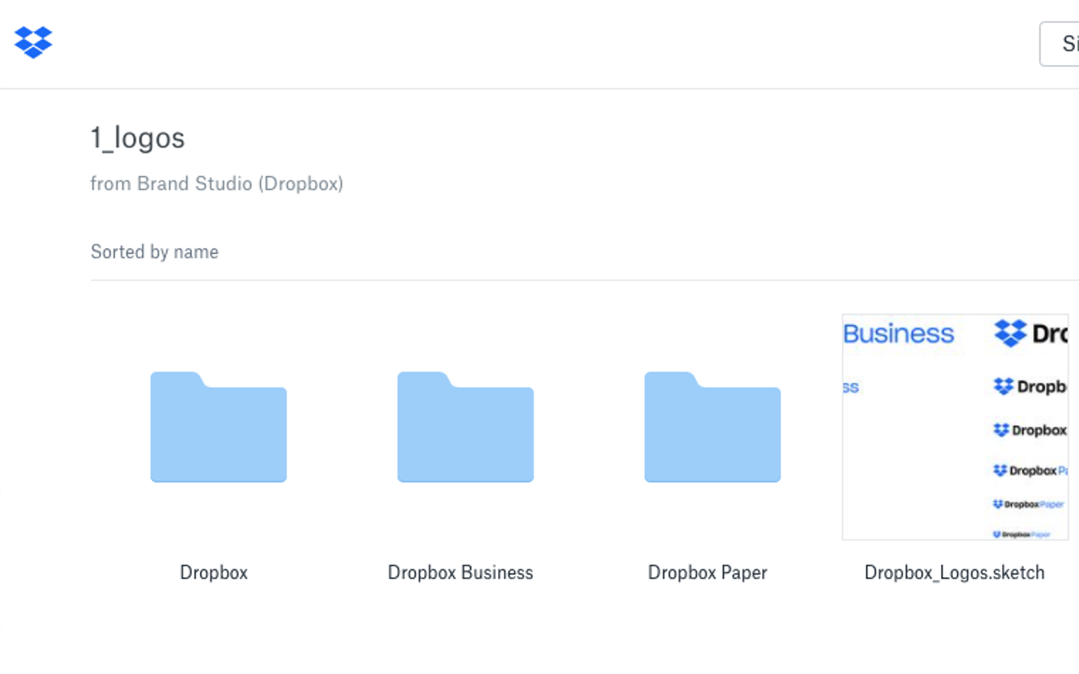 Honestly, I don't really think anything else could be done here. Dropbox uses Dropbox to store their media kit and provide super simple access to its assets – the ideal demonstration to anyone visiting the page of its product's ease of use and value. In fact, I would have been a little disappointed if they didn't use their own product for the job.
This is a great tip for content creation in general, not just your press page: use your own product wherever possible. After all, what greater demonstration of value could there be?

Example: Airbnb has built a whole website to use as a hub for its brand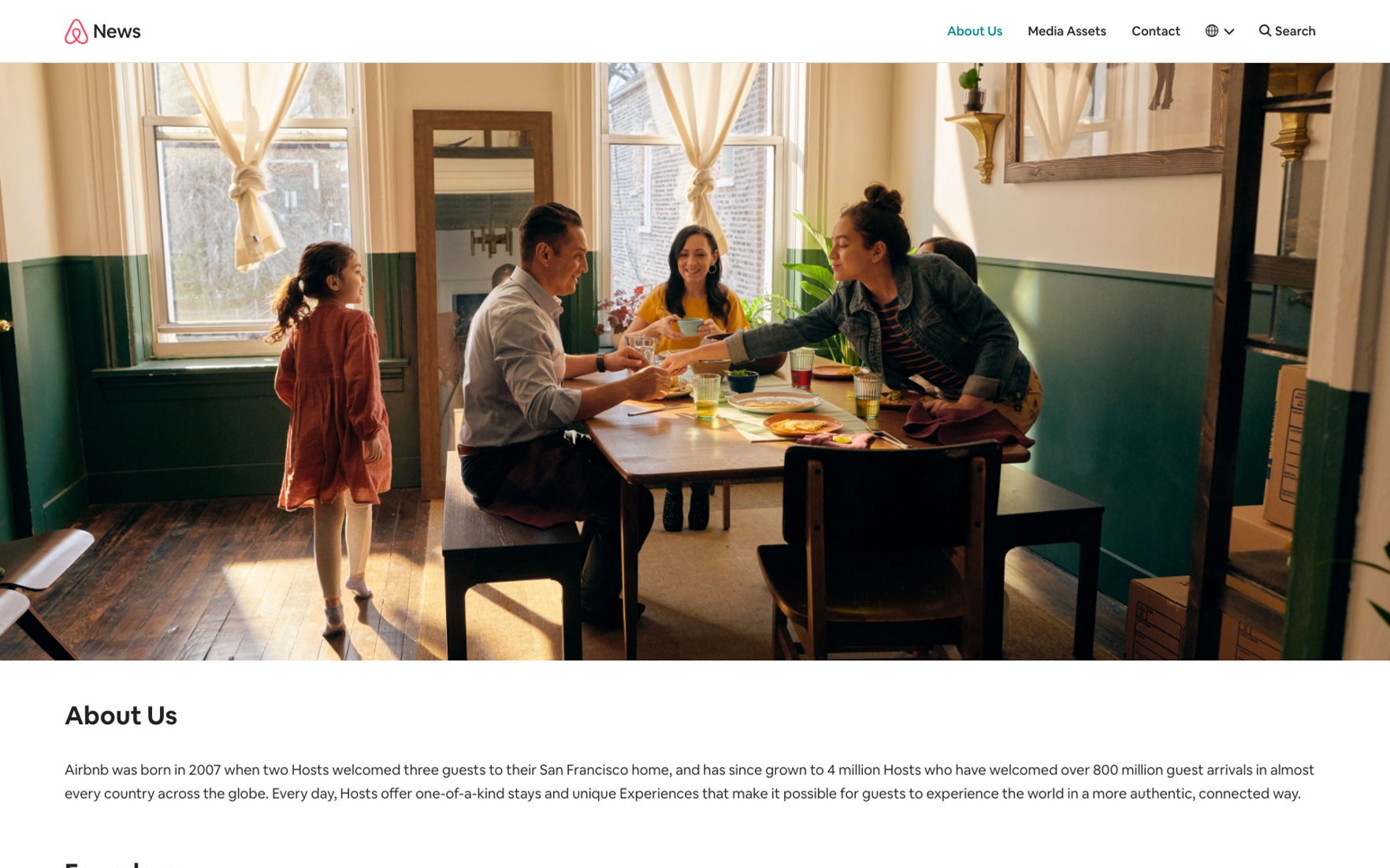 Rather than a conventional press kit, Airbnb has built a wonderful website to use as a hub for its brand. The result is it's super simple to navigate, and you can include a lot of content in its different areas without overwhelming your audience.
This is a good demonstration of the value of building your media kit into your online newsroom. For more information on the benefits of this approach, take a look at our article: Why Journalists Love Online Newsrooms & How to Create Yours.
Despite being very media-rich, Airbnb's page makes the list of fastest-loading newsrooms.

Example: Wise gives you two crystal clear options: contact or download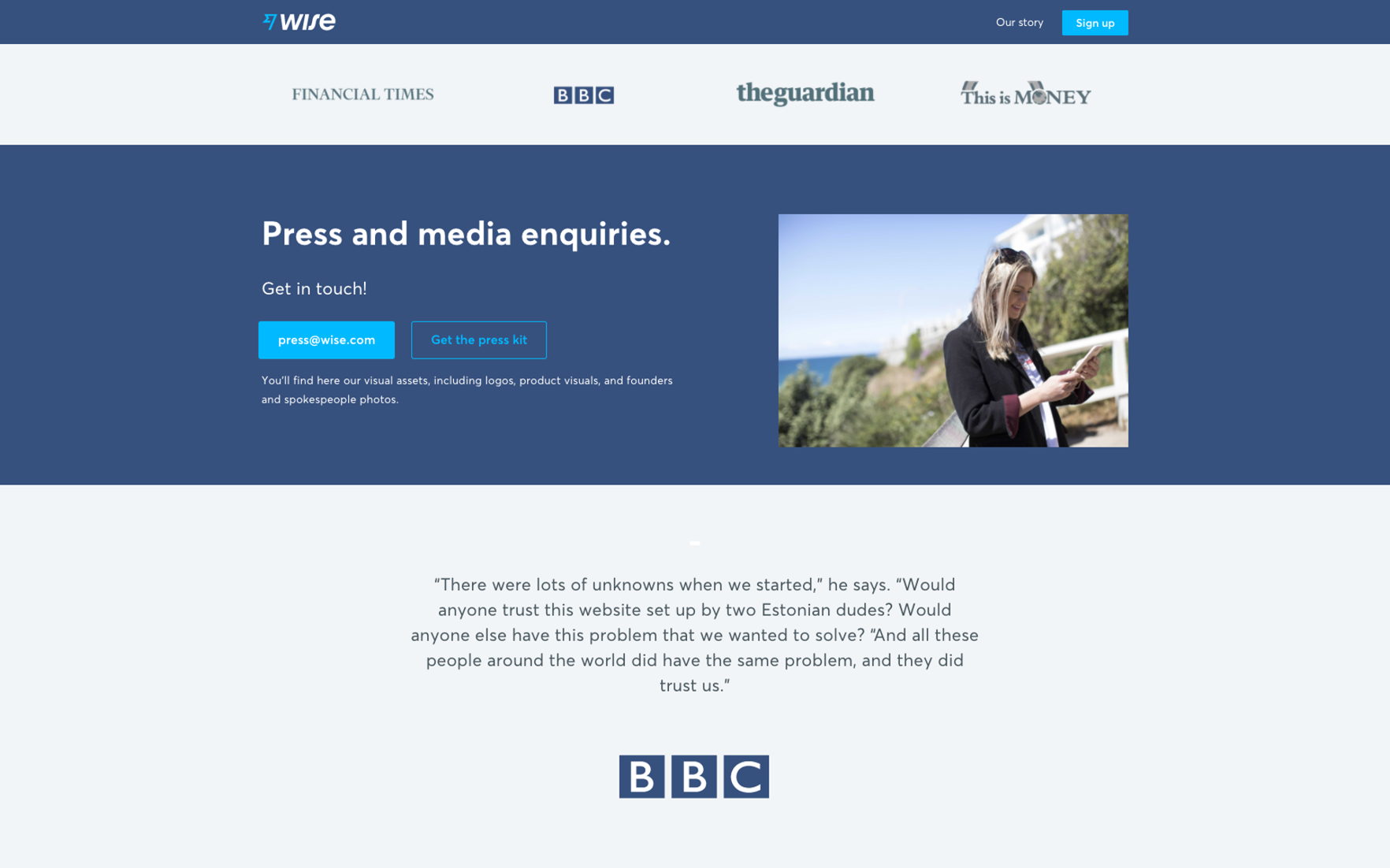 Wise (formerly TransferWise) likes to keep things simple. Visitors to its press page are hit with the logos of previous earned media – the BBC, the FT, the Guardian, This Is Money – as well as a teaser quote of their recent coverage.
From there, they have two crystal clear options: contact the press team or download the media kit.
By keeping things clean and direct, Wise removes a lot of the decision-making stress from the reader, and likely shortens the time it takes for an interested journalist to get in touch. Similar to Lyft's example above, the call to action is as clear as can be.
The teaser of their previous earned media also helps demonstrate the sort of content they would likely be happy to provide – in this case, an interview with the founders. This again makes life easier for the journalist by suggesting a format (interview) as well as showing what angles have already been covered. Another way to achieve this is to include your most important recent press releases within your press kit or media center (another point for integrating the two with your newsroom!).
Example: BillFixers make all their info incredibly easy to find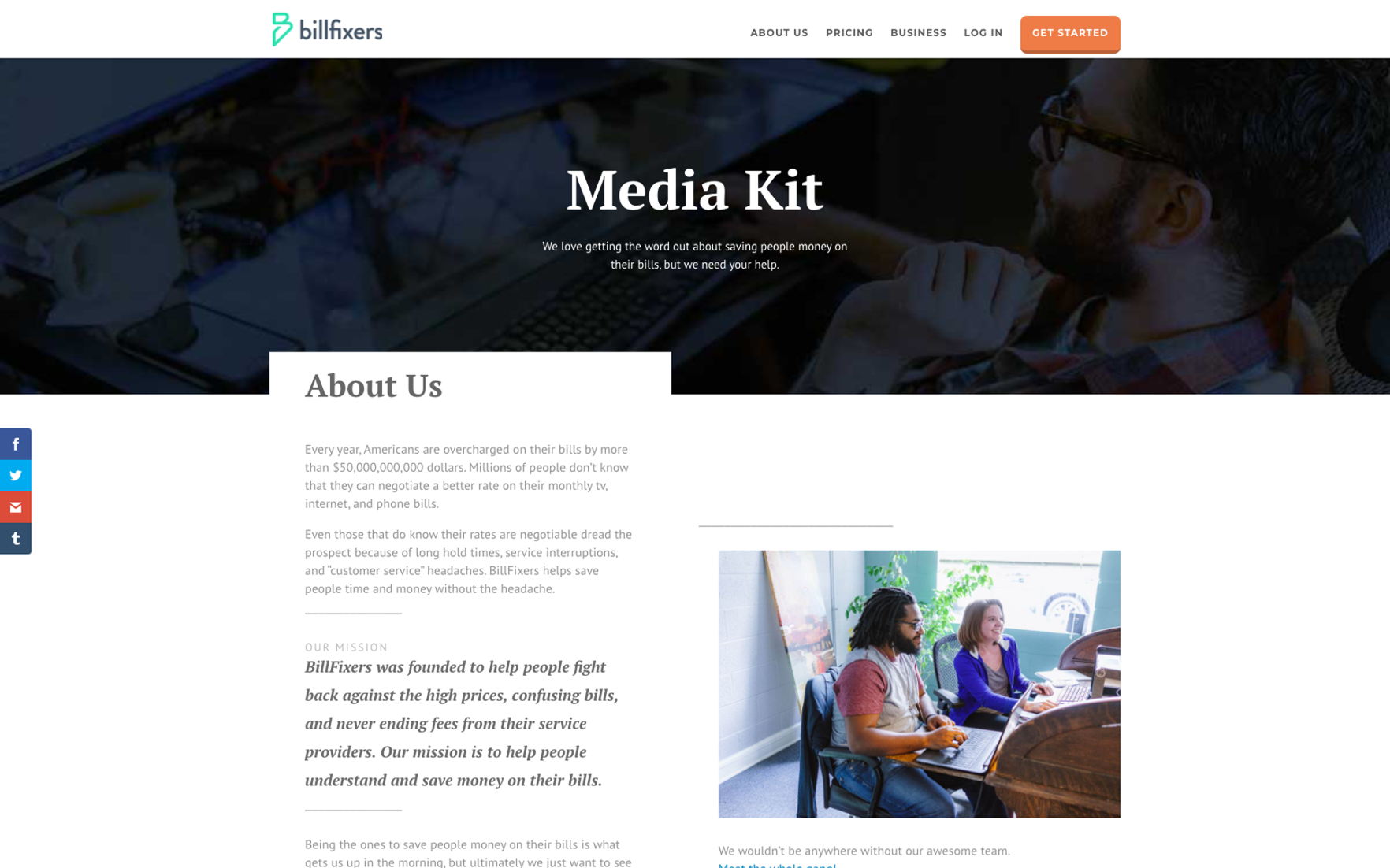 BillFixers have done a great job of keeping the core of their press page information on a single page. This is, again, perfect for the journalist who doesn't want to navigate around looking for your company information.
By limiting the amount of information you provide, you retain control over your narrative and draw clear next steps for the reader – in this case, to get in touch for more information.
This has its upside and downside.
Upside: the main information on your business is easy to find and use.
Downside: by limiting the amount of information available to journalists, you encourage shorter, potentially repetitive coverage, and appealing more to those who want to make a quick or superficial reference to your business. Feature journalists and more in-depth analysts will want a lot more to go off if they're to include you in a story.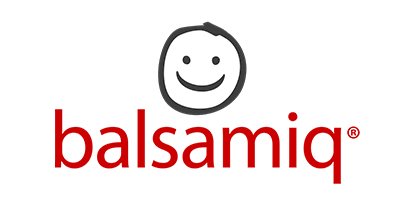 Example: Balsamiq makes it easy to download everything you need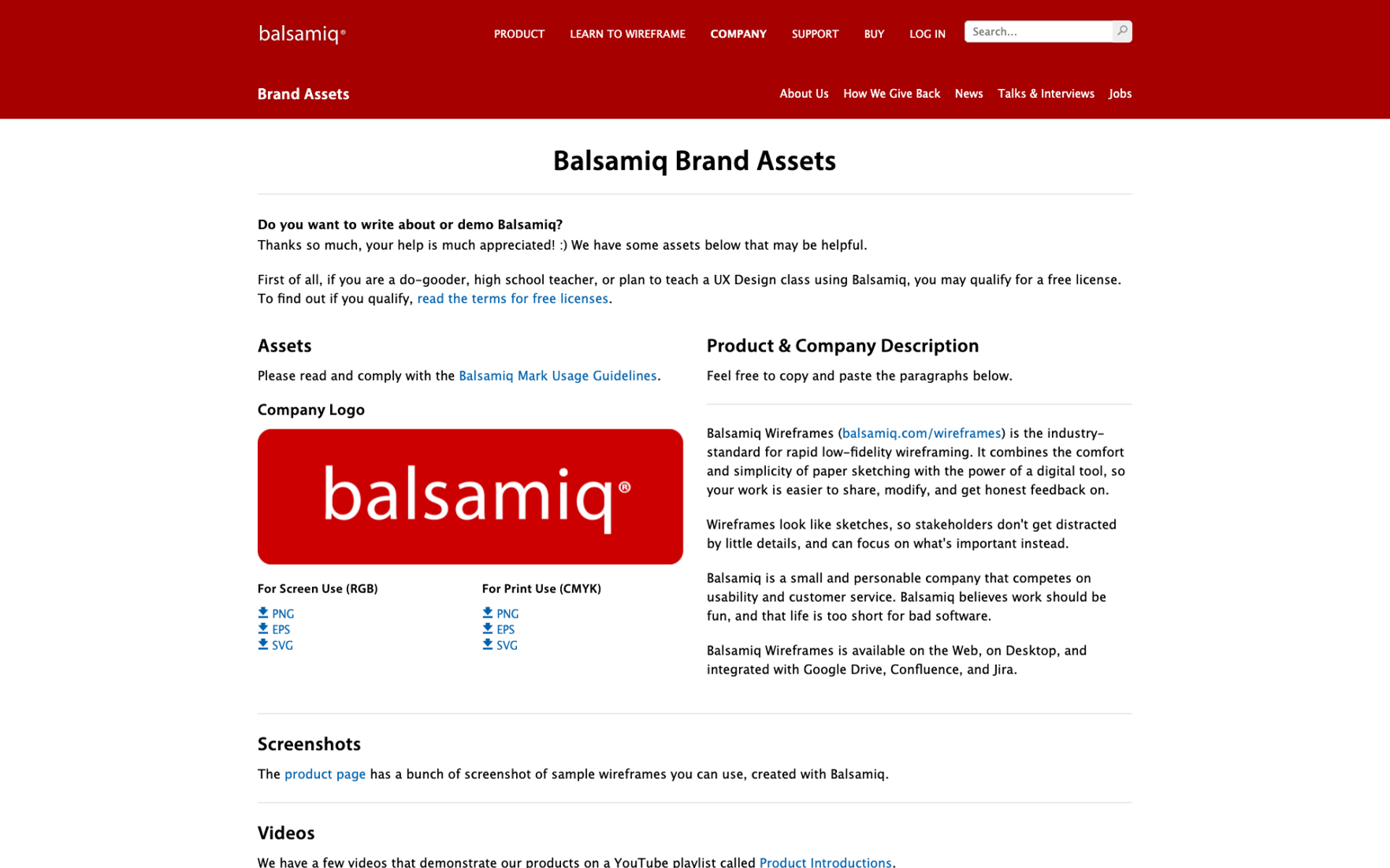 A no-nonsense, everything-you-need press page from Balsamiq. Like BillFixers, Balsamiq shows its full hand as soon as you land on the page, making it easy to download everything you need without having to navigate menus.
You can see they've tried to tackle the potential problem of including too little information by including a "talking points" section, which jumps into the key areas of their business and product to suggest some angles that the visiting journalist might want to cover.
This is a nice touch, but it's worth remembering that not all journalists appreciate being told what to write about. For a bit of insight, have a watch of Episode 5 of PR Roundtable: How writers want to be pitched. In it, we speak with two freelance journalists in the tech and lifestyle fields and cover some valuable topics, including the biggest turn-offs when it comes to media pitches and downloadable assets. Check it out!