Why choose Prezly vs Cision
First, this is not a place where we'll go into why we're so much better than Cision. We believe Cision solves lots of things for lots of people. At Prezly, we're simply different: we came from a different place and have a different opinion on PR. But we don't try to do everything for everyone; we solve a few things very well for our customers.
This page is about explaining what the "Prezly way" would look like for you.
Jesse, Founder at Prezly
Reason #1
Prezly helps you get out of Excel Hell & manage your contacts in a CRM made for PR
Tell me honestly – where is your media list right now? Is it in Excel? It's in Excel, isn't it. I'm so, so sorry. But don't worry, there is good news: most PR teams were in your exact position when they switched to Prezly. They come to us grey and twitchy with their hair coming out in patches from having to deal with that 90s spreadsheet software every single day. And no wonder – Excel is a tool for maths and programming, and that's exactly where it should stay. You wouldn't store your contacts in a calculator, so why are you torturing yourself with Excel?
We created Prezly's CRM around media relations, meaning it is purpose-built to make your life easier. This is a function missing from Cision that is core to Prezly. Imagine all your contacts in one place, complete with their details, social profiles and affiliated organizations; imagine a timeline for each contact showing every email conversation your team has had with them; imagine adding team notes, coverage and engagement level all in one place.
Now stop imagining and start your trial.
We now really understand our stakeholders. It's no longer one-way communication, it's a dialogue.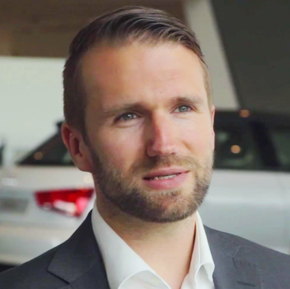 Reason #2
One seamless flow to create, publish & distribute stories across platforms
Clicking publish in Prezly puts your stories in motion. Your story is immediately published in your own on-brand newsroom as public, private or under embargo, giving you full control over who sees your news and when.
From your Prezly newsroom your story gets immediately published to your corporate website, social channels, intranet – wherever you need it to be. Want to pitch a story in all its multimedia glory via email 1-to-1 or en masse to a group of people tailored to a particular audience? It takes just 2 clicks.
We introduced Prezly in Q1 and by the end of Q2 we already had more clippings than in all of 2018 combined.
Reason #3
Stop managing media lists, start managing relationships
It's a truth universally recognized that a person's PR savvy is determined not by the number of names they have in their rolodex, but in the strength of their relationships with those contacts. Cision is built around the idea that more is better: that you can buy your way into publications. We have a different ethos.
We believe that you will always, always get better results when you know who you're dealing with. That's why our tool helps you nurture relationships, not buy lists.
Our coverage increased exponentially after we implemented our Prezly newsroom properly and set it up on our website.
Reason #4
Get a free scoop
And speaking of relationships, what sort of people would we be if we didn't want to have a mutually beneficial one with our customers? We want to work with people for whom we provide irreplaceable value. That's why we encourage you to try before you buy.
Get a free trial, call in for a demo, run a 3-month pilot, sign up for a month – we're all for making sure you feel that Prezly is exactly what you need. And if Prezly isn't the right solution for you? Well, we'll even tell you upfront and point you in the direction of someone who is... so, try us :)
Now we can see the percentage of engagement each campaign has, and from that we can estimate what coverage we should expect the next day.
Reason #5
Just the tools you need
No one needs overcomplicated software that tries to do everything and in the process achieves nothing. That's why we keep it simple.
Our goal is to continually refine Prezly so that we get better and better at helping you tell your story. That's it. We aren't going to integrate your email with your microwave, we aren't building the Uber of press-release distribution or the Netflix of engagement metrics.
Storytelling, publishing, distribution, contact management and coverage. We think that's plenty.
Support is excellent. Even when we had a glitch on billing, they restored access immediately upon the ticket being raised.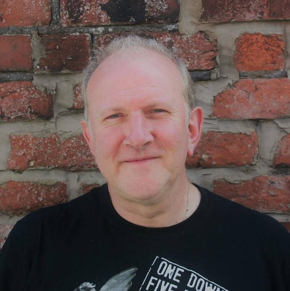 Reason #6
Support so good, you'll never want to leave
We admit it: we care about our customers. We don't think that makes us uncool. We love you guys. Our live chat has someone on call 24/7, our average response time is below 20 minutes, our customer satisfaction score is 97%! (Yes, that 3% does bother us, but you can't please everyone.)
Want a second opinion? Let us know – we'll happily put you in touch with some of our customers :)
Ready to get started with Prezly?
See if Prezly is right for you
Want to see what Prezly has to offer first-hand? Try it free for 14 days, no credit card required.