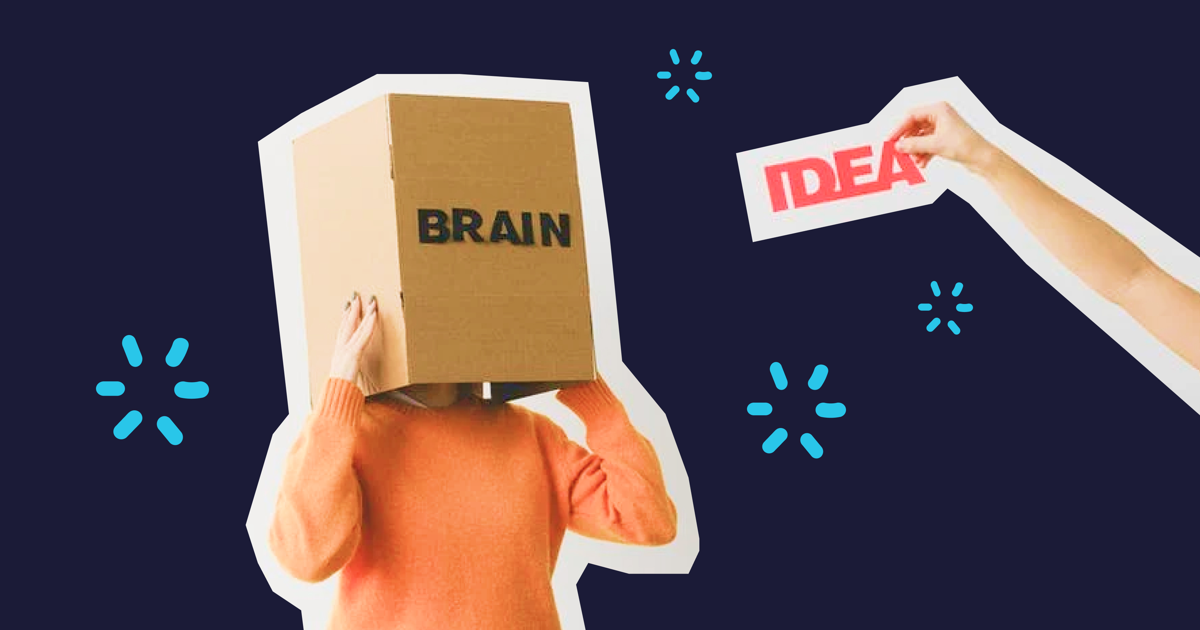 Email Marketing
How to build a better PR media list (+ the best tools & template)
If buying media lists is evil, what's the alternative?
CONTENTS
Why isn't my media list getting results?
How to create a superb media list
Keeping a healthy media list doesn't stop there
Why isn't my media list getting results?
What is a media list? It's the PR term for a list of contacts that you send your press release to. Those media contacts can include journalists, bloggers, reporters, editors, influencers and so on. Ideally, your media list will be targeted by topic or geography, so that you can tailor your email to that particular group of people. In the real world, media lists are often jumbled and way, way too long to allow for any sort of meaningful personalisation.
Buying media lists has become the norm for public relations, and why not? It's so simple.
Need a list of journalists who write exclusively about hot dog flavours? Cision probably has that. How about people in Calgary who specialize in formal cowboy attire? Boom, done. The world should be your oyster.
So why aren't you getting results?
If you have a solid strategy that you're executing on, the good news is it's not you – it's the system.
Because there's an ugly side to buying media lists that people rarely talk about:
Low-quality emails, high bounce rates
Frequently out of date
Overuse
​(If an email is on a list, you can bet your rolodex that 20 others have already spammed them)
Breach of privacy
​(The people on those lists didn't exactly give their consent to be contacted)
And finally,
Buying media lists ≠ buying relationships
(and it's the relationships that matter.)
Relationships beat out cold calling and first-time pitches every time because they compound value. Once you and a contact are familiar with one another, you'll both know what topics to collaborate on, you'll both trust that any email from the other is worth reading, and you'll both be excited to forward any opportunities you see come up – not to mention the time you'll save blindly pitching stories that could never be a good fit.
And it isn't just us saying this – here's what journos Kelsey and Holly said when we asked how they feel about soulless distribution services:
90% of the time, they're useless to me.
​​
​– Kelsey Ogletree on press release distribution services
But I'm entering a new market. Where should I start?
So, it's no secret that we aren't big fans of it here at Prezly – we harp on about it in blog posts and landing pages that subtly advertise our product. But what we don't often do is offer a practical answer when you ask, "Ok wise guy, so what's the alternative? I've got cats to feed."
Until today.
The alternative is to build your own curated media list over many years of research and networking. (Sorry, we don't make the rules.) It's why PRs who have been around a while – or, as is the case with a surprising number of people, who used to be journalists – tend to get better results than starry-eyed newbies who've spent 90% of their time pushing paper. In fact, some of the best advice a comms intern can receive is to go out and meet as many people as possible.
But while there's no silver bullet, there are plenty of cheat codes.
How to create a superb media list 👌
Instead of hammering a bought contact database, whose inboxes are already getting flooded by well-meaning pitches from everyone else that paid up, you have the opportunity to gain an exponential amount of value by starting with a smaller media list and nurturing it over time.
This is one of those things where you look back and think, if only I'd started doing this a year ago, imagine where I'd be now! Well, here's the opportunity to make future you proud. Start your research today.
The good news is that it's way easier than it used to be.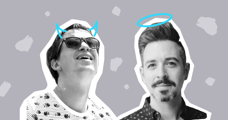 How Not To Be Evil feat. Rand Fishkin
Join Jesse Wynants and Rand Fishkin to learn how to use digital tools and tactics to get ahead in your PR. Watch the whole series free only at Prezly.com
1. Use these tools to create your own (authentic) media list for PR
Start with your network
Networking is ingrained in human society.
It might not always be pretty (only hiring from within a certain college, giving jobs/preferential treatment to people just because they once petted your uncle's dog, etc), but that's how the world works. I would even argue it's the main benefit of attending university, at least for chumps like me who decided to spend three years and £44,000 studying literature 💅
Network is everything.
And if you don't have it, steal it.
Rand Fishkin lists it as an entrepreneurship cheat code; Noah Kagan swears by it when he pitches anybody. Ask those you already know for a referral.
Your network isn't just who you know, it's who the people you know know.

The best outreach consists of three elements: 1) it's between people who already know and like each other 2) it's mutually beneficial to both parties and 3) it's valuable to your target's audience.
You don't have to nail every one in every pitch (e.g. it can be fine to get an intro from a shared contact or pitch something that's valuable to your target's audience but might not be directly beneficial to them), but the closer you get to those three, the more success you'll have.
Email
Friends, family, former colleagues. For the most part, these people like you and want to help – there's no shame in asking them for an introduction. Who is already in your address book?
Just don't spam these people. Send a personal email telling them about what you're doing and the type of person you're trying to reach, and ask them if they know anyone who fits the bill. You'll be surprised at how happy people are to help.
Download your LinkedIn connections
If you're already active on LinkedIn, this can be a great place to start – particularly if you're just setting up your new CRM and want to get all your contacts in there so you can start tracking your relationships as they bloom.
They won't all come with emails and phone numbers, but downloading your LinkedIn connections list definitely worth a shot. You can try this for your own account, your CEO's and so on.
Just go to your settings and select "Get a copy of your data" →
Make friends online
Join online communities of people working in your space and collaborate with them. If you spot an opportunity, share it with these communities, and keep an eye out for when they do the same. Remember that you don't need to be in hostile competition with your peers; the wheels turn a lot faster if we're all pulling the same way.
Here are some wonderful comms communities and regular jams you can take part in:
I've also come across some paid groups that could be interesting, but never gave them a try because I'm not convinced you can eke out a caring community from the cold, dead heart of capitalism.
2. Find the biggest names in your space
To find the biggest influencers in any space – whether these be journals, websites, YouTube channels, podcasts or actual Influencers – you need to become part of the community. That way you can get an insider's perspective on your audience's point of view, pains and interests, which can inform everything from content creation to the angle of your next pitch. The downside is, as with networking, it takes a really, really long time.
But then again, there are a few helpful shortcuts you can take.
SparkToro for audience discovery
In a subspace as vast and ineffable as the internet, it can be hard to navigate big communities and identify individual people to contact. That's where SparkToro swoops in to save the day.
You can create lists based on keywords to see where the people interested in that topic spend their time, the most engaged people in the area, "hidden gems" (smaller social accounts that punch above their weight when it comes to influencing – great for spotting high-value content collaboration opportunities) and lots, lots more. You can export your subsequent lists with all their social profiles and emails automatically factored in via hunter.io*.
Smart people try before they buy, so here's a link to SparkToro's free plan →
Perhaps more importantly, the (two) folks that run SparkToro are lovely human beings whom we don't mind plugging since their values of transparency and trying to do the right thing massively align with our own. That's why we invited SparkToro (and Moz) founder Rand Fishkin to speak at our next PR Roundtable: How not to be evil. Register free here →
*I actually have some beef with hunter.io, which boils down to this: never blindly email addresses you get through there! Technology can do a lot to save us time, but it isn't infallible, as my tortured Twitter thread will attest. Always supplement results with your own research and common sense.
Identify influencers
Working with influencers is different from working with traditional media – for one thing, influencers want to be discovered. It's a relationship that is at once transactional and completely reliant on mutual understanding. The balance to a delicate one to strike, because in order for influencer marketing to be effective, the fit between product and audience has to be spot on; one inauthentic misstep and the influencer can lose the respect and attention of all her followers.
Needless to say, finding the right influencer fit for your story is pretty important.
Traackr is one tool that helps you do that. You can filter its database of influencers by topic, hashtag, brand mentions, geography and so on, as well as search by your audience criteria. Once you're in, you'll also get proactive notifications about any up-and-coming influencers entering your space.
It comes well recommended by an impressive client list, though I'm still waiting to try this one out for myself and will update this section as soon as I do.
Klear is another popular platform for influencer discovery, covering everything from Instagram to TikTok.
Awkwardly, neither tool lists pricing on their site, which always makes me feel a bit uncomfortable.
Piggyback on existing Twitter lists
Twitter lists are extremely helpful for checking in with particular topics and audiences, but they can also take a lot of research to set up. That's why I recommend first checking if someone's already made a list that you can piggyback on.
Here's a helpful blow-by-blow guide on how to find Twitter lists →
If you find a few helpful lists but they aren't quite what you were looking for, use them to pilfer people to follow and create your own Twitter list.
On the flipside of this suggestion, you can choose to do a public service for your niche by creating an interesting list and sharing it with the world. Here's one I made for the absolute finest street food in Cambridge, UK – if you're ever in town, hit me up :)
⚠️Note: Make sure you name your list something flattering if you're going to keep it public, as anyone you add to a public list will be notified. No one likes to hear they've been added to "Luke-warm leads 2021".
Take advantage of SEO tools
Digital marketing is a vast discipline, but you don't need to be an expert in it to start using SEO tools to better understand your audience – particularly if you publish content on your own website.
By examining how people find your site using a keyword explorer tool, you will better understand a) what the people visiting your site are actually looking for, and b) whether the content you're creating aligns with the audience you want to reach.
My favorites are Moz (which has a suite of free SEO tools; try Keyword Explorer) and Ahrefs (free trial here). Take 5 minutes to try them out and see what you can already learn. Go on, I'll wait :)
3. Organize your research (media list template)
An effective media list manager doesn't need to be complicated. It can be something as simple as a Google Sheet – in fact, here's a free media list template you can use right now.
Or, you can save heaps of time by using a dedicated PR CRM to manage your contacts.
Google Sheets works well for managing a few dozen media contacts, but once you're dealing with 50 people or more, you'll likely want to invest in a purpose-built contact relationship manager (or, CRM).
Here's what that same contact info looks like in a CRM like Prezly:
Much easier on the eyes, right?
It isn't all about looks though. By choosing a CRM like Prezly for your contact relationship management, you'll get a whole heap of time-saving benefits:
Tag each contact to make effective targeting easy as pie 🥧
Create segments to store countless media lists in one place 🧘‍♀️
Get engagement intel on each contact to see who reads your email or visits your newsroom 🤓
See a history of comms across your entire team ✅
And because you also manage your campaigns, newsrooms and coverage inside Prezly, all of that information feeds together to help keep your contact lists updated and make reporting on your results that much easier.
Start building your media list now with a free Prezly trial – don't worry, you can export all your info if you decide to go your own way :)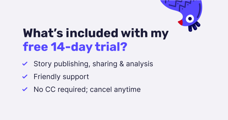 Try Prezly free for 14 days, no CC required
Publish your own site, organize your contacts and send campaigns with your free Prezly trial. Click now to activate!
Keeping a healthy media list doesn't stop there
Building your list is itself an ongoing process, but there's another big, big chunk to the equation: caring for that media list.
That means being thoughtful in how you approach people, mindful of their response (or lack thereof) and helpful in your communications. It's working to find out what that particular person is interested in and giving them only things that are relevant. It's about respect and building a mutually beneficial relationship.
Simple, huh?
For a leg up onto the first wrung of that relationship-building, utopian ladder, try our free guide to email pitching. We drew on 16million pitches sent through Prezly to outline some tactics that work, and spoke with dozens of people to give you step-by-step instructions on the best way to first reach out to a new contact. There's even a template to help you plan your pitching strategy. Get the free guide →
Miss something?
All of life is a work in progress. If there's a great tip missing from this post, or a tool you can't live without, please let me know :) Or, if you'd like to hear more from our Roundtable ​ livestream series, subscribe to our newsletter.
Until next time, look after yourselves!
Published 14 July 2021; updated June 2022