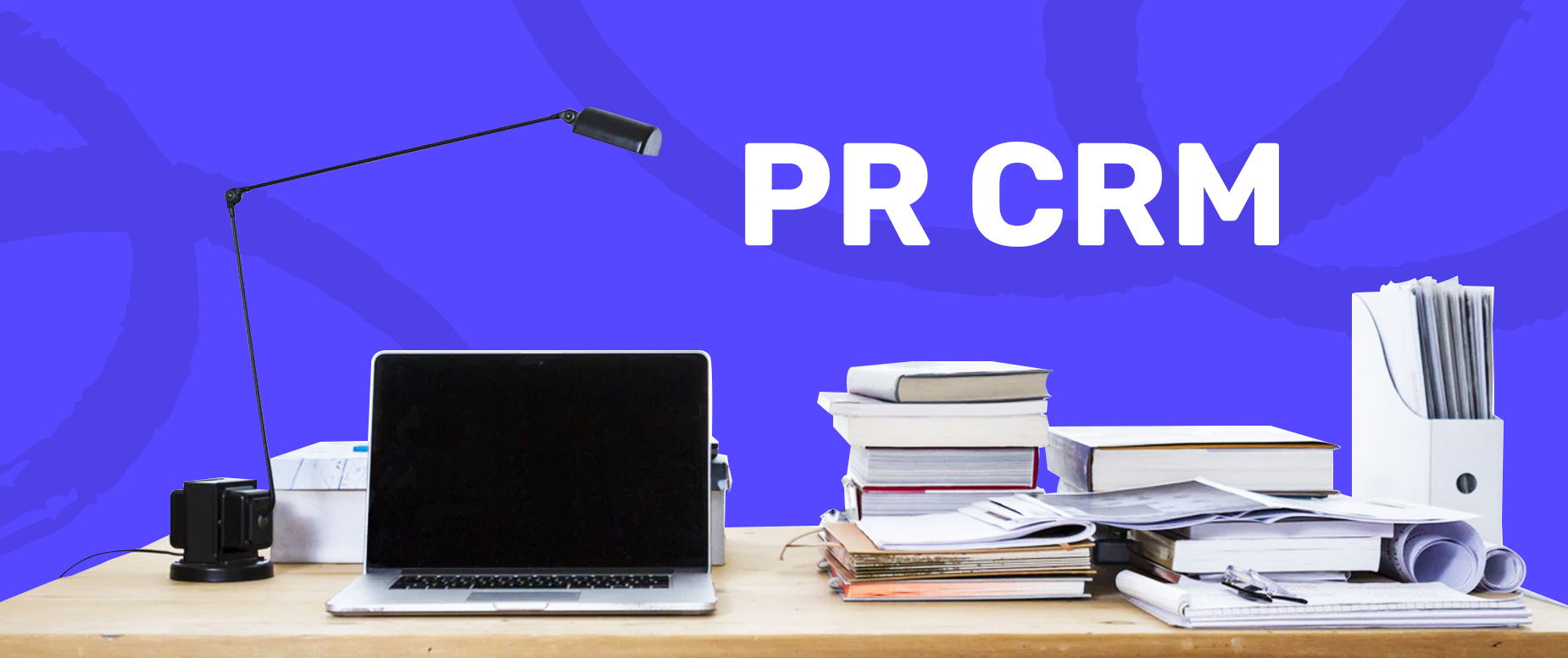 CRM for PR: 20+ PR tools to help manage your media relations
Learn how a solid PR CRM setup can make a heap of difference for your media relations.
Ask most public relations pros what PR CRM they use and you'll get more blank stares than knowing smiles. Excel is still the global PR industry standard when it comes to dealing with traditional media as well as the newer fields of blogger outreach and influencer engagement. And that, my friends, is a genuine tragedy.
In fact, a global survey we did found out that PR pros using a spreadsheet lose 2 hours every week managing their contacts vs PR pros using a CRM 😱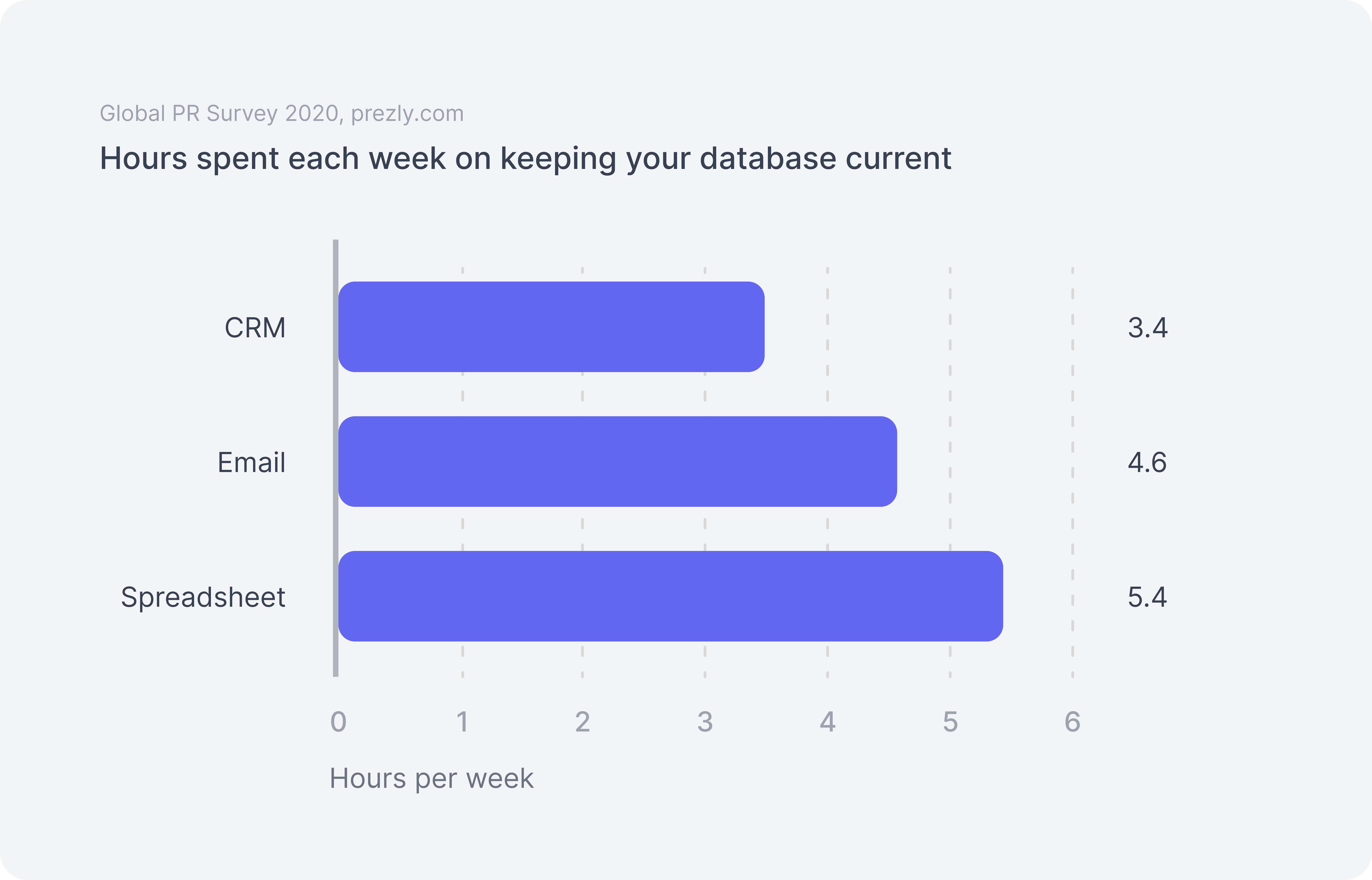 In the mainstream, building a media list is the domain of the fresh-faced account executive or office manager. Sell-ins are left to junior members of staff and valuable records of contact with influencers are either left languishing in emails or on scraps of paper.
It needn't be that way.
Imagine a world where you have a record of all your contact with a journalist, what time of day they like to be contacted, their wife and kids' names. All that useful stuff that helps you build relationships with influencers.
Below we break down the top 25 CRM PR tools into sections, so that you can find the right software for you, wherever you are in your PR journey.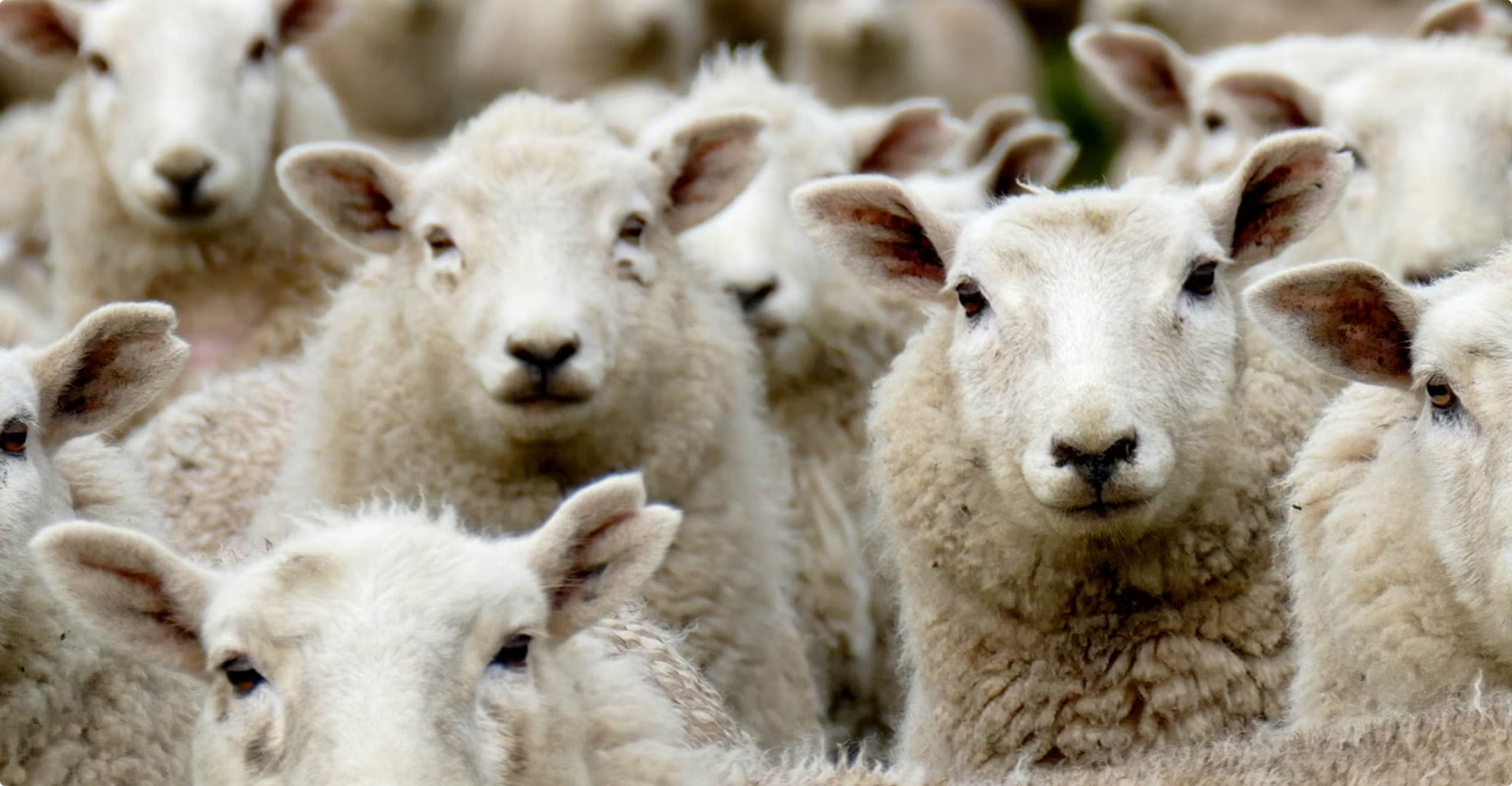 How to build a better PR media list (the best tools & template)
An in-depth guide to setting up and managing your PR contacts
There are no real shortcuts here. You'll need to put in some legwork. There are a few tools that will help you get started but having someone's email address isn't the same as successfully pitching a story.
JustReachOut provides PR tools alongside the expertise and knowledge of strategists who understand outreach. Man + software ensures your deliver the right pitch.
This is a different approach as you have a helping hand with your PR goals and action plan. By working with the JustReachOut team you can harness knowledge of previous successes within your industry.
Once all of the above is completed, seeking and finding the correct contacts for the story begins.
---
Cision provides detailed and up-to-date contact details of journalists in different sectors. Especially in the UK market, their database of media professionals is really strong.
"Where journalists and sources connect." Muck rack is a social network that brings together people who have news with the people who want news.
Journalists can create a profile where they can state which topics they're interested in, people who have news can pitch it to the right influencers.
Sometimes it just makes sense to fish where the fish are. HARO (Help a Reporter Out) was designed to connect journalists with sources of information.
A reporter might be looking for industry-specific data or information, while other times he or she may be looking for a relevant spokesperson, quote or case study.
In either case – subscribe to HARO's daily digest emails for your chance to weigh in on hot topics and increase your likelihood of securing coverage while helping a reporter out.
(Psst... check out our free guide to mining HARO for hidden media opportunities as well as the 8 best HARO alternatives for connecting with journalists!)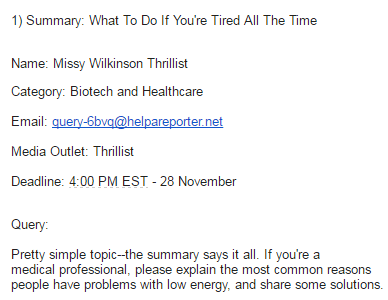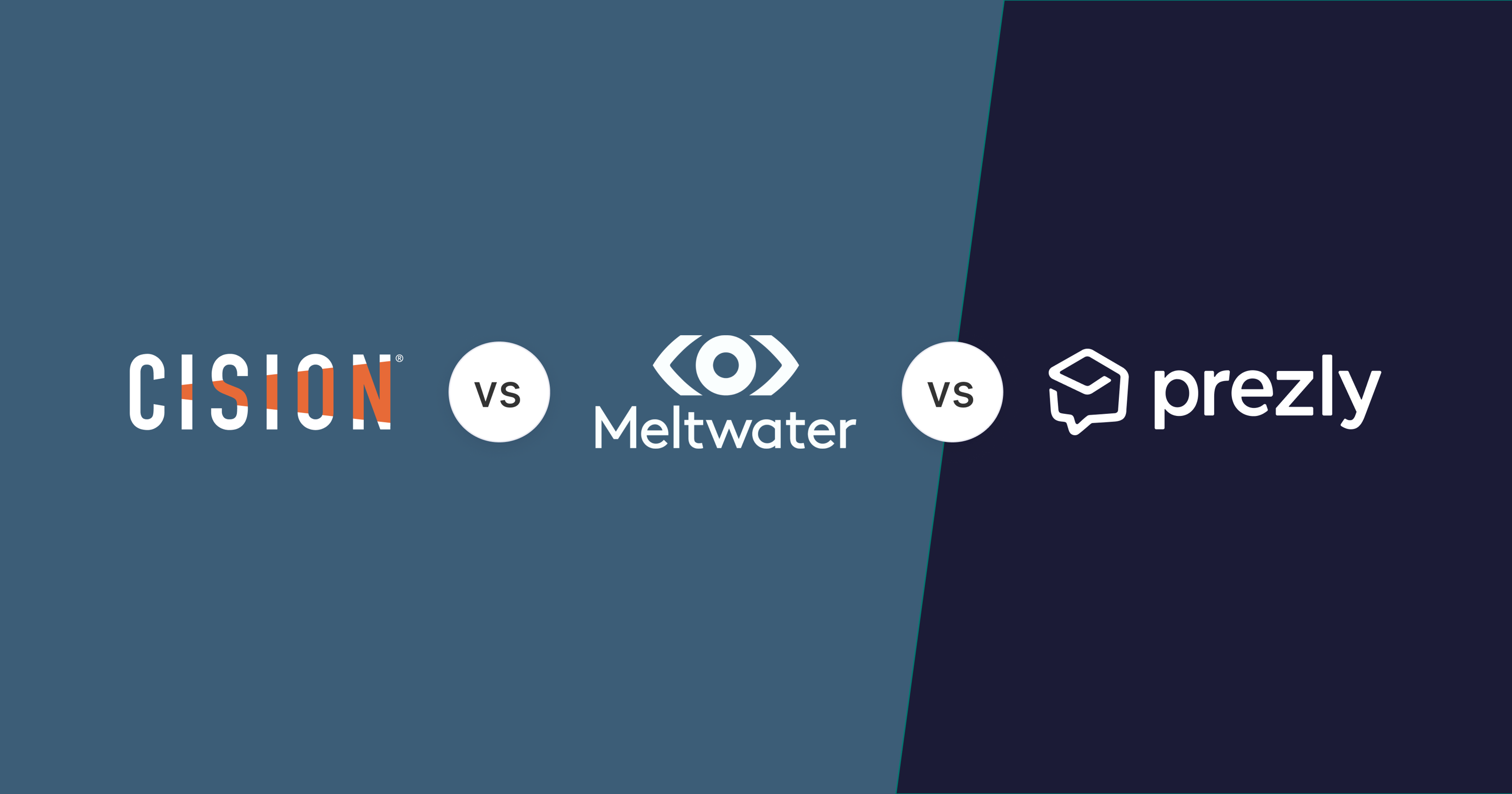 Cision vs Meltwater vs Prezly: Which is best for PR? [2023]
We put all three to the test, so you can see which has the right strengths to fit your needs.
---
LinkedIn is a goldmine if you're looking for contacts. It's pretty easy to guess someone's e-mail if you know his or her name and company.
Again (can't repeat this enough), just an e-mail address buys you nothing.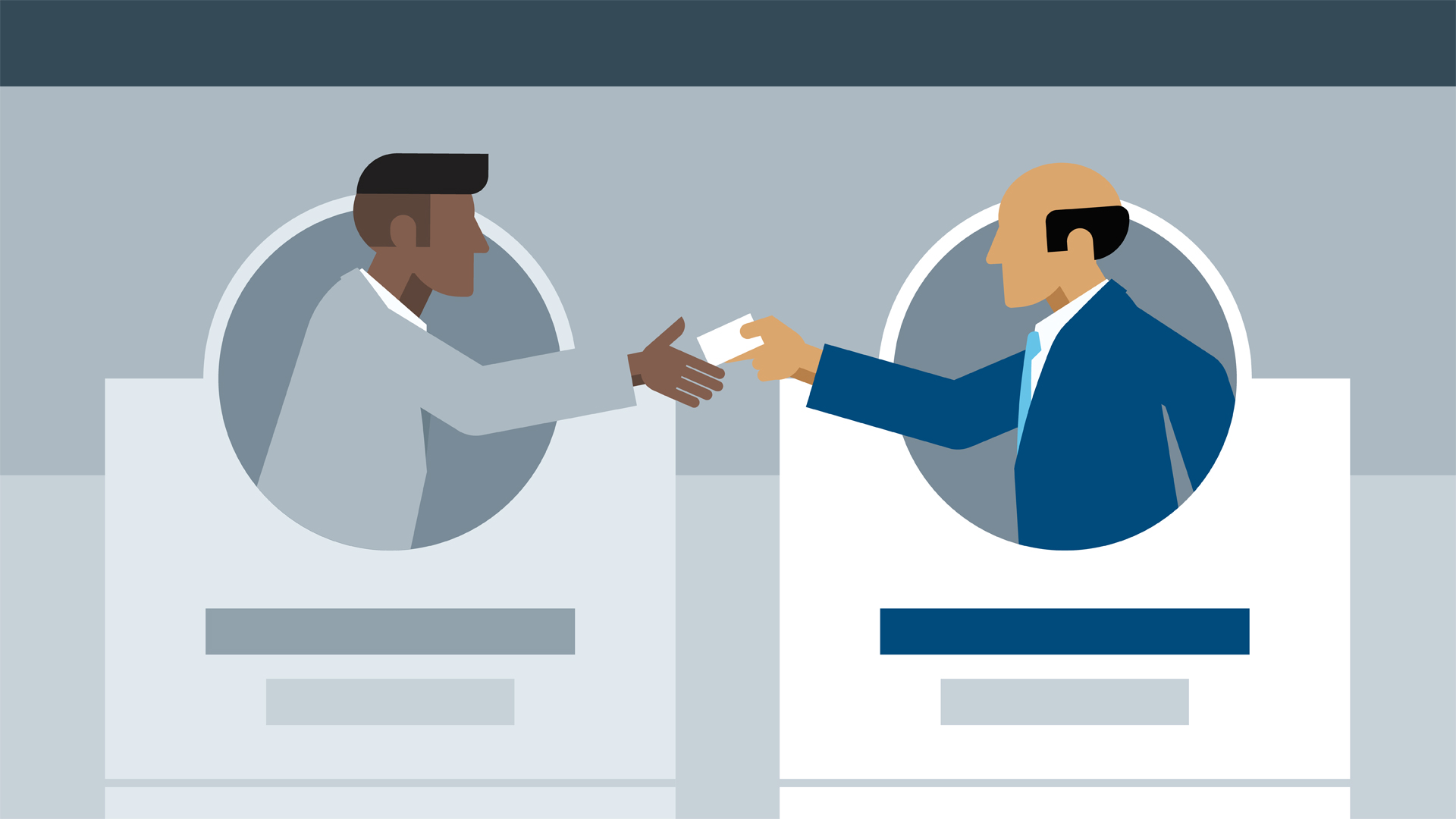 Media and contact databases are the quickest way to build a media list and discover new journalists and stakeholders. We all know that good media connections are one of the core principles of public relations. Careful though! Using a database comes with a lot of responsibility to ensure that you are maintaining standards of GDPR, the CANSPAM act, and other regulations.
---
Seeing what your contacts are doing and saying online helps you to know what, when and how to pitch a story. These services help you get better at understanding your contacts.
FullContact feels like magic: you give it an email address or a twitter handle and it will give you all social profiles associated with that email or X handle.
Psst. We use FullContact in our PR software to enrich your contacts' by suggesting helpful details like social media profiles.
Originally designed for sales and marketers, Clearbit is also a powerful tool for filling in missing contact information.
Building a successful relationship is a two-way street. So you need to make sure you keep in touch with your contacts, even if you don't need anything from them.
They might throw you an opportunity to pitch something from your clients. Pro-actively keeping in touch with your media contacts is key.
Helping you keep in touch is exactly what Nimble does, it reminds you to contact potentially interesting people that you haven't contacted in a while. It's a bit more than a PR CRM and can feel a bit full-on, so we recommend you contact them for a demo to see if Nimble fits your needs.
Capsule is a CRM tool for sales. It's not a CRM for PR. It does however allow you to add notes to contacts, make deals and it has a nice BCC dropbox and a chrome plugin to archive all conversations you've had with your contacts.
But best of all, it will help you to get rid of Excel as your contact database. All your contacts remain up-to-date in a tool you share with your colleagues.
Of course, we'd be remiss if we didn't mention our own PR software. While Prezly has a dedicated PR CRM at its core, it's really an all-in-one tool for PR teams. With it, you can organize your contact lists as a team, publish stunning newsrooms, send campaigns and pitches, share multimedia, log coverage – you see why we say "all-in-one", right?
You can try it for yourself with a 14-day free trial, no credit card info required, no sudden charges. See what you think :)
---
As a starting point here is an articles on pitching the press.
Snapengage is a simple Live Chat tool that recently paired with TeamSupport to develop its offering. (Their homepage actually looks a bit different now, but there's a big banner on it at the moment that ruins any screenshot attempts, so please enjoy a picture of their vintage homepage below!)
Basically, it lets you get in touch with your site visitors in real time.
How does this apply to PR? Well, imagine if you enabled live chat in your newsroom. Journalists could ask for further info or assets right there and then, without having to wade through their inbox.
A rating is one of the simplest and best known ways to give feedback. Why shouldn't your news release be rateable? Getting feedback (positive and negative) and learning from it is essential to becoming a better PR pro.
Through temper.io it's really easy to set up basic rating questions like "Do you think this is something you would write about?".
These ratings can be integrated in your online news release or even as your e-mail signature in a content pitch e-mail.
Following up content pitches with a phone call can be a powerful tool. But you need to make sure you get something out of it and learn from each conversation with your influential.
Close.io is like your personal phone central: it will record your conversation and transcribes conversations if possible.
Pitching content is also about building an audience. Buffer allows you to schedule status updates on all popular social networks.
It's also a solid tool to manage social accounts in teams. You can't be active on social the whole day, at some point you'll need to get some stuff done. Buffer allows you to manage your time and schedule your posts.
Email isn't dead. According to Cision's State of the Media report, a whopping 92% of journalists prefer it. Email pitching has certainly turned into an art over the past years with developments in personalization techniques and pitching tactics.
---
The mother of all analytics solutions does tons of stuff, but if we need to pick one thing we would pick "Referral Traffic". It shows you where the people looking at your news release are coming from.
But watch out – if you want to do business in Europe, Google Analytics could get you in trouble by breaching the GDPR; that's why we use Plausible for Prezly's newsroom analytics.
Here are our top three privacy-friendly alternatives to Google Analytics →
Analytics like Google Analytics are about visits, pageviews and time on site. Mixpanel has a different approach.
It can show you a newsfeed of what a specific user is doing (or did) on your site: opened your e-mail, seen your press release, clicked on a link, downloaded attachment x, seen image y, …
Plausible is our favourite forerunner in the battle for moral analytics, because it's always put privacy at the centre of its software. It's one of the reasons we use it for our own websites.
Plausible it synonymous with simple open-source web analytics. The project was bootstrapped by co-founders Uku Täht and Marko Saric in 2019, and without the pressure to scale scale scale that investor-led startups face, the team behind Plausible chose instead to take their time, and build a conscientious product that would let them sleep easy at night. The result is the most effective privacy-first analytics product on the market.
Plausible:
Doesn't collect any personal data
Doesn't use cookies or any other long-term identifiers (which means no cookie banner!)
Doesn't perform any cross-site or cross-device targeting
Here's what it does instead:
Shows you the most meaningful website metrics in a single simple interface (so you don't need to take a course or employ an expert to start using it)
Loads lightning fast, meaning it won't burden your website
Tracks traffic, events and goals, including conversion rates and referral sites
Is fully compliant with the GDPR, CCPA and PECR
For the full details, see Plausible's data policy and about page.
---
Similar to Plausible, Matomo is an open-source web analytics tool that provides complex open-source web analytics while prioritizing data privacy. Where the two differ is accessibility – while Plausible is plug-and-play, Matomo offers a more complex product that you can set up to work exactly how you want, provided you're willing to learn its ins and outs. It is far closer to Google Analytics in that regard.
Matomo:
Offers 100% ownership over your own data
Offers complex web analytics that you can set up any way you like
Uses cookies and collects personal data by default, but you can toggle this off or ask for viewer consent
Can be set up to be fully GDPR compliant
For full details, visit Matomo's Google Analytics comparison page.
Cloudflare Web Analytics, as you might expect, belongs to the Cloudflare cohort of web tools and as such is well established online. It is a free, privacy-first GA alternative. It is compliant with all major data protection regulations, and differentiates itself by offering a free subscription to all but enterprise clients.
While Cloudflare is a strong contender, it does has some downsides – namely that its data retention is limited to six months (at time of writing, August 2022). That means you can't compare your latest figures with those from a year ago.
In addition, Cloudflare uses a sample of 1–10% of your real data to generate your analytics results, so accuracy can vary greatly depending on sample size, and isn't great at filtering out bots from your traffic, which can result in skewed data.
Cloudflare Web Analytics:
Is available for free
Does not use cookies or collect personal information
Is fully compliant with the GDPR, CCPA and PECR
For full details, visit the Cloudflare Web Analytics product page.
"Track the success rate of your emails." Originally created for sales professionals, it can give PR pros insight into their email efforts by integrating with your email client (see the Gmail example below).
You can create templates for easy outreach automation. You can see the open and click rates of each template – this way you know which template is the most successful and which ones you can omit.
If you don't know what they are saying about you, you are already losing. Media monitoring is a crucial tool to understanding your reach and brand impact.
Proving worth, creating a buzz, demonstrating reach, and understanding what really good coverage is for your brand comes with crunching the numbers. PR analytics are necessary to get a real picture of what is going on.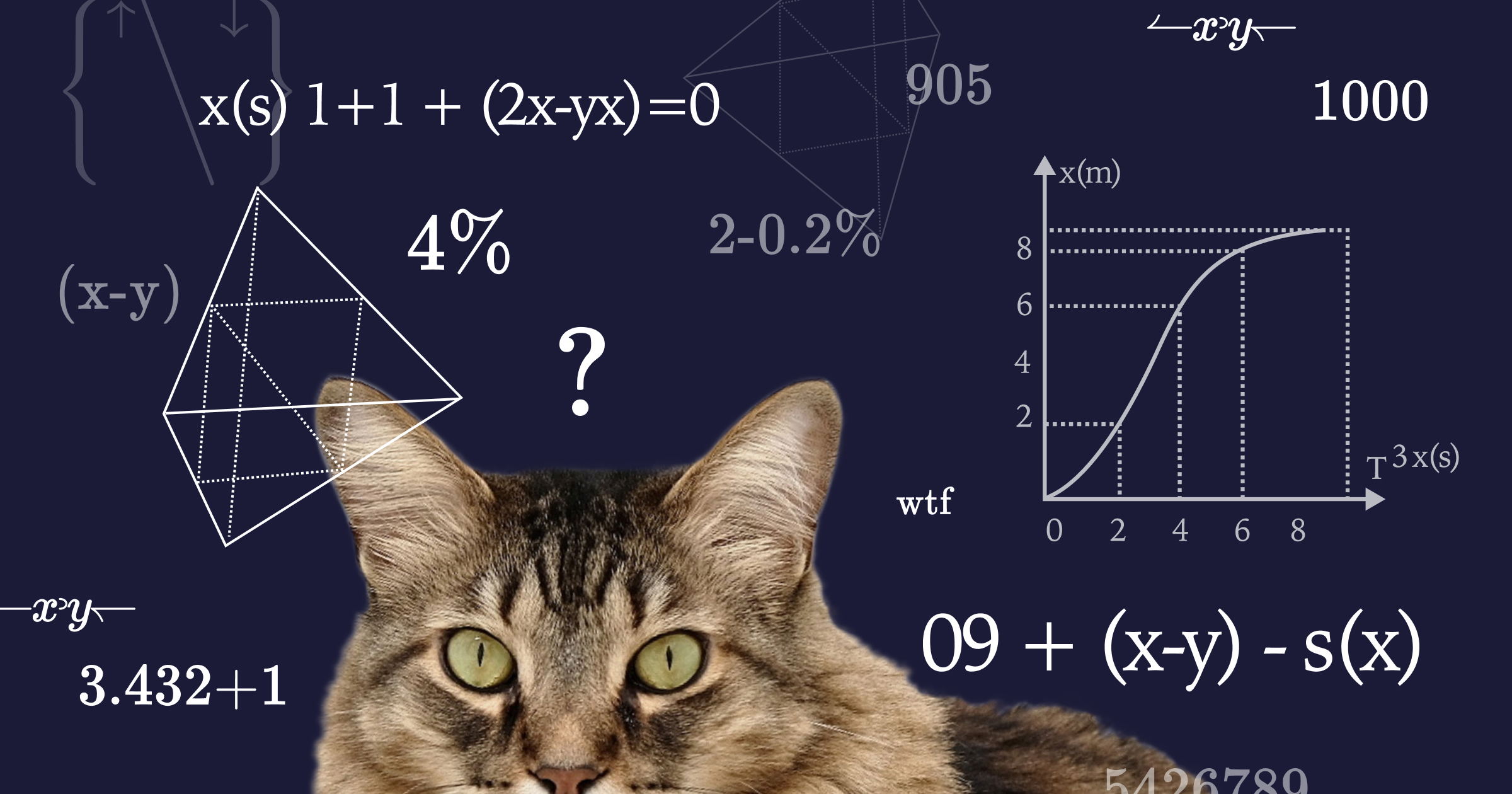 The top PR metrics to measure in your 2023 KPIs
Or, what numbers to track so that the CEO doesn't fire you
---
We love Google Alerts because a) it works, b) it's simple, and c) it's free (🎉 ). It's easy to set up a Google Alerts to ping you an email anytime e.g. you, your industry, your competitors, or your sworn enemies are mentioned.
Get industry info in a digestible overview by putting all of your favorite blogs into searchable categories. You can view all categories at once, go through it individually and save articles to read later.
There are tons of news aggregators out there. Most of them allow you to drill down to topics like food, fashion, tech, etc, which can come in handy for learning what's hot in the sectors your clients are active in.
The news aggregator you use is down to your niche, so have a click around, or try Reddit (learn how to use Reddit for PR), Quartz, and Techmeme for starters.
If you don't know what they're saying about you, you're losing already. Media monitoring is a crucial tool to understanding your reach and brand impact.
Media Monitoring & Tracking: The Benefits & Tools (2023 Update)
Someone has to do some press monitoring, it might as well be you.
---
🔥 Hot tip 🔥 Make it super easy for journalists to have access to archived press releases, contact information and general company details with an online newsroom.
When you have an offline store you see your customers coming in every day. It's easy to approach them to help them make certain choices.
If you're in the digital business you need technology that allows you to approach your visitors: to guide them, help them, answer questions.
You do this by using one or many of the tools we talked about. But how do you monitor everything? How do you know when to approach a visitor? It helps to bring all interactions in a single channel that you're following every day.
A service to tie online services together. While Zapier can be a little hit and miss, it's definitely worth trying for any mundane tasks that regularly trickle through your day. With it, you can set up integrations between other tools so that one action in one tool – for example, sharing a social media post – triggers a corresponding action in another.
Check out Zapier's existing list of integrations here.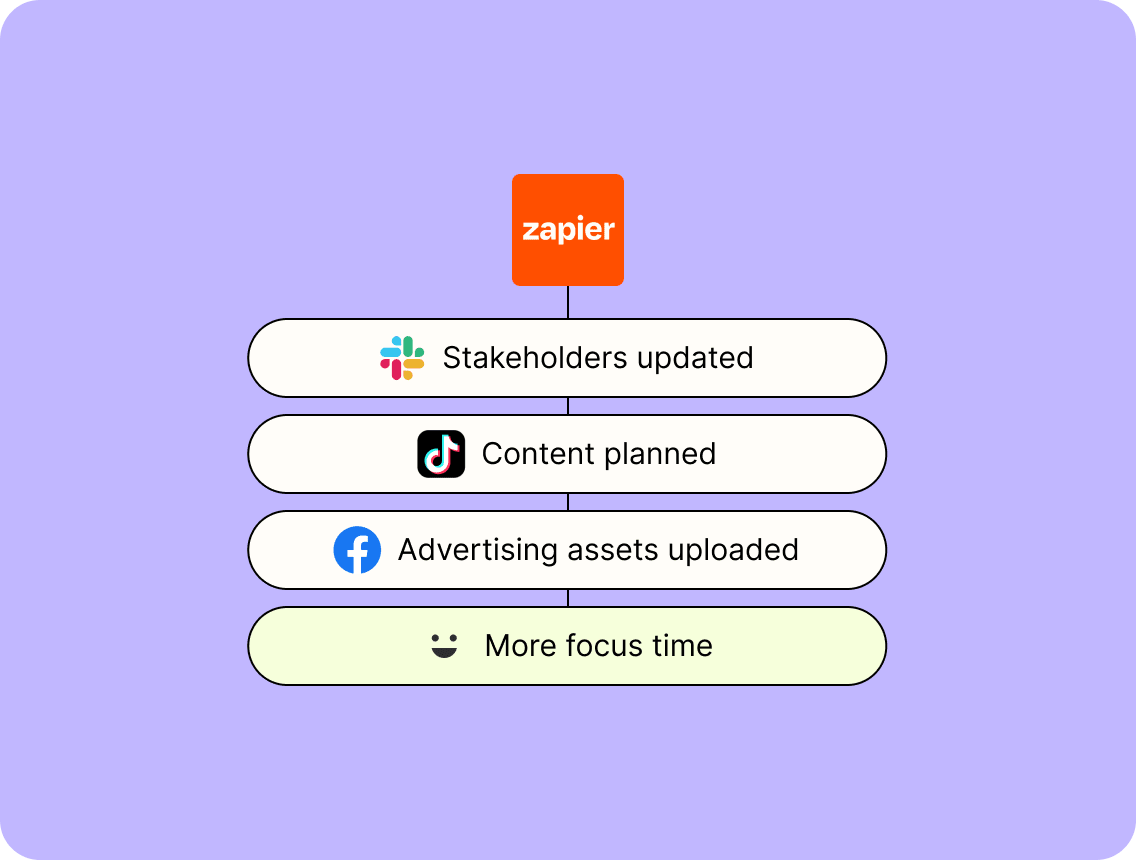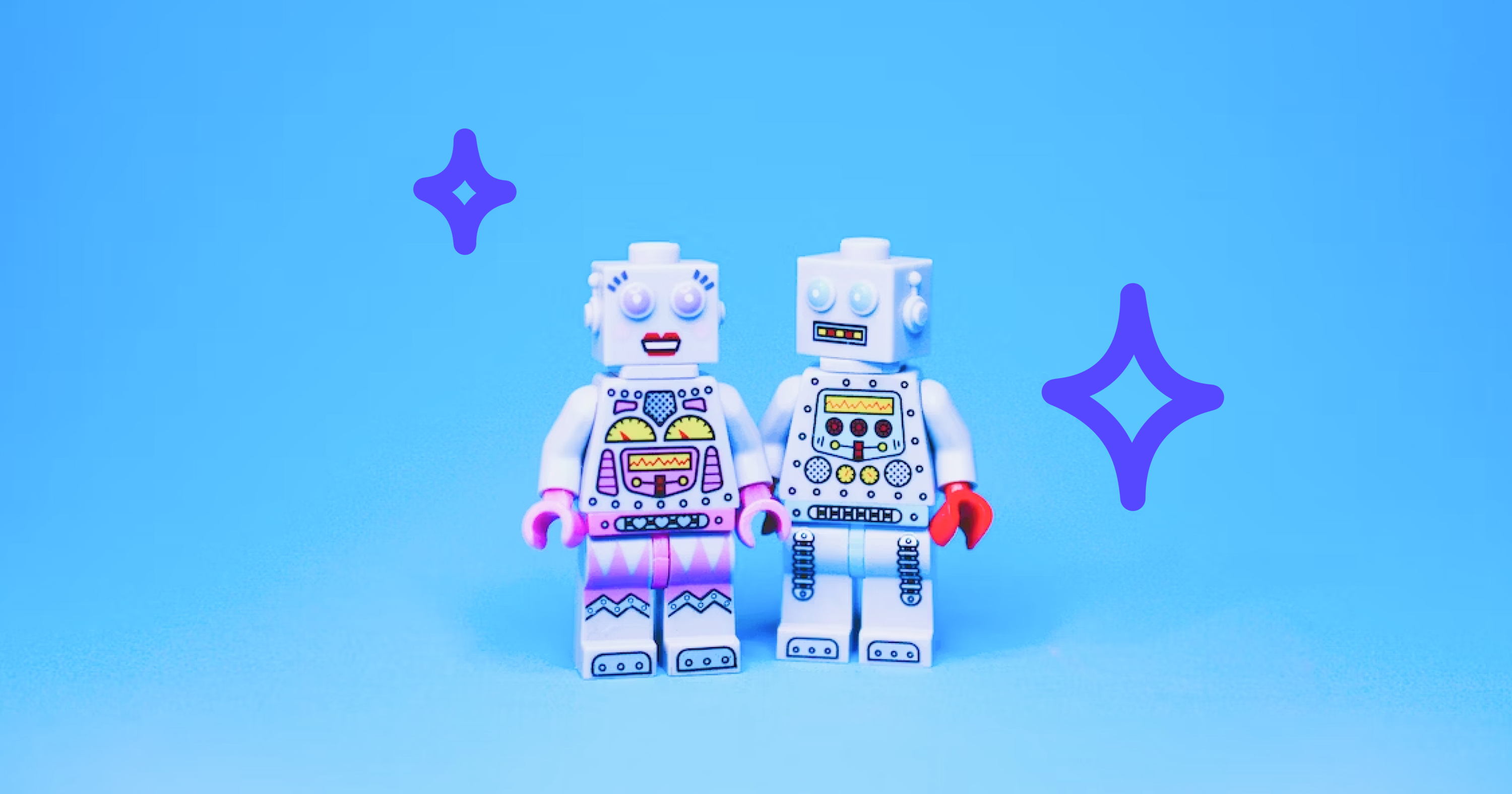 Future of public relations: 10+ best AI tools
How to work with the robots, not against them.
---
It's not about how many PR CRM software tools you use. It's about selecting the right ones for your business and integrating them at its heart. These tools will provide some help but you still need to do the work: you will be writing e-mails, answering questions and phoning people.
That's why there is an R in CRM.
When you're ready to get started with finding the right tools to make your 9–5 go as far as it possibly can, check out #PRstack – a free register of more than 250 PR tools made to simplify your day-to-day, grow your brand and engage your audience, with 30 practical examples from PR industry experts. And of course, check out Prezly – the last piece of public relations software you'll ever need. But then, I would say that :)