December 21, 2022
The 1st ever Prezly awards and some fun feature stats
The best stories and newsrooms of 2022, newest features, and what we're excited about going into 2023
Wednesday, December 21, 2022
Y'all killed it this year, and to be (humbly) honest, we did too. 2022 was quite a ride, and we want to take a few moments to celebrate this past year and highlight how our fabulous clients have brought their stories to life using Prezly.
---
We're excited to showcase some awesome Prezly customers!
Congrats to all of the standouts of the year!
Prezlians publish thousands of stories per year, and it's possible we missed a great one. If you think your brand should be featured in our 2023, feel free to reach out at support@prezly.com!
---
2022 was an awesome year! Y'all were busy making tons of amazing content, just take a look at these stats: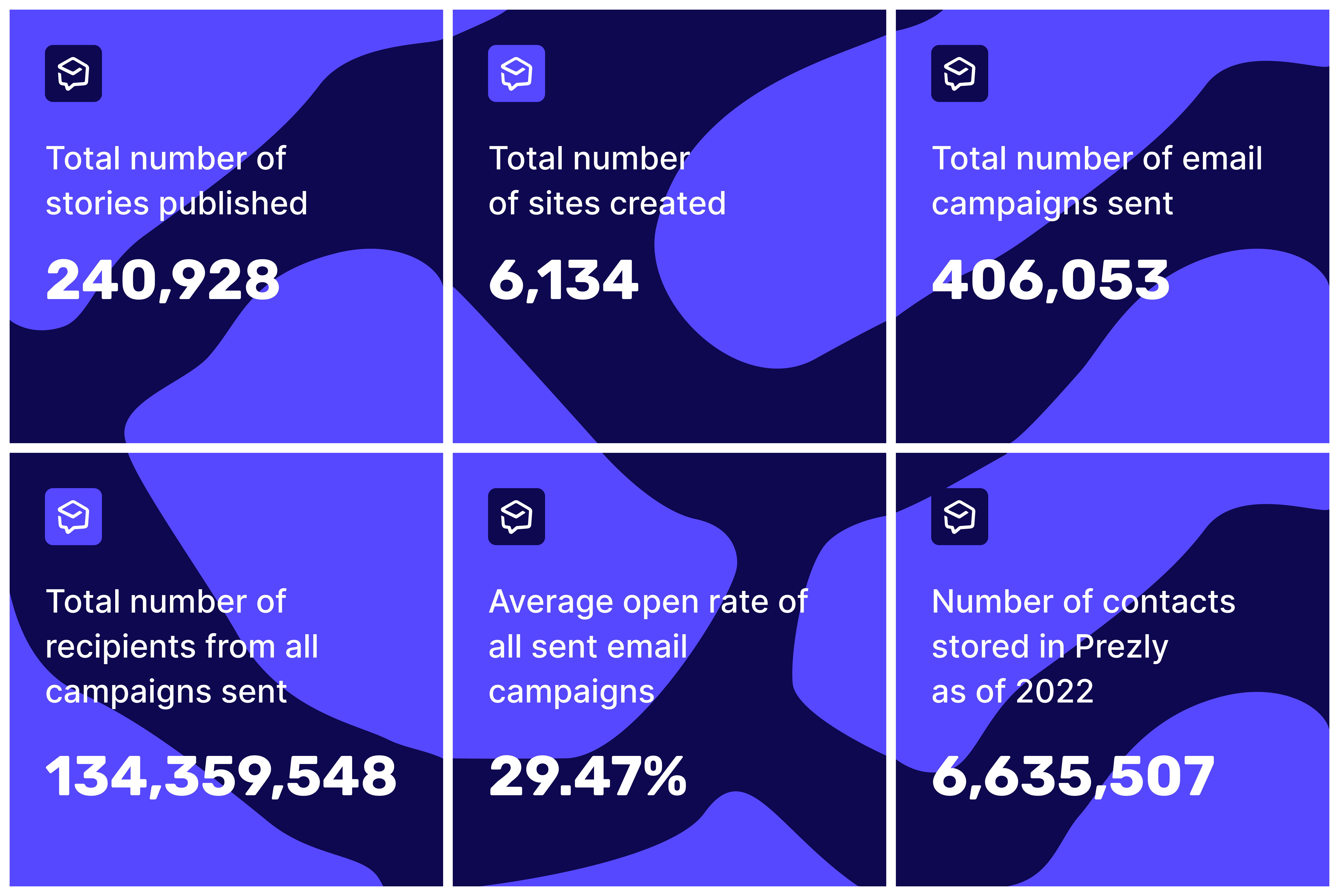 We love to innovate based on the feedback from our users, and Prezly changed a lot this year. Our most notable feature releases of the year include:
We welcomed a new generation of themes this year, and it has been awesome seeing you build really good-looking sites that really show off your brand, like this site by Mammut.
Lena from Mammut says they chose the Lena theme, not because they share the same name 🙃, but because it helps them a lot to guide their readers through their site and helps them to find the stories that are most relevant for them. 👉 Read more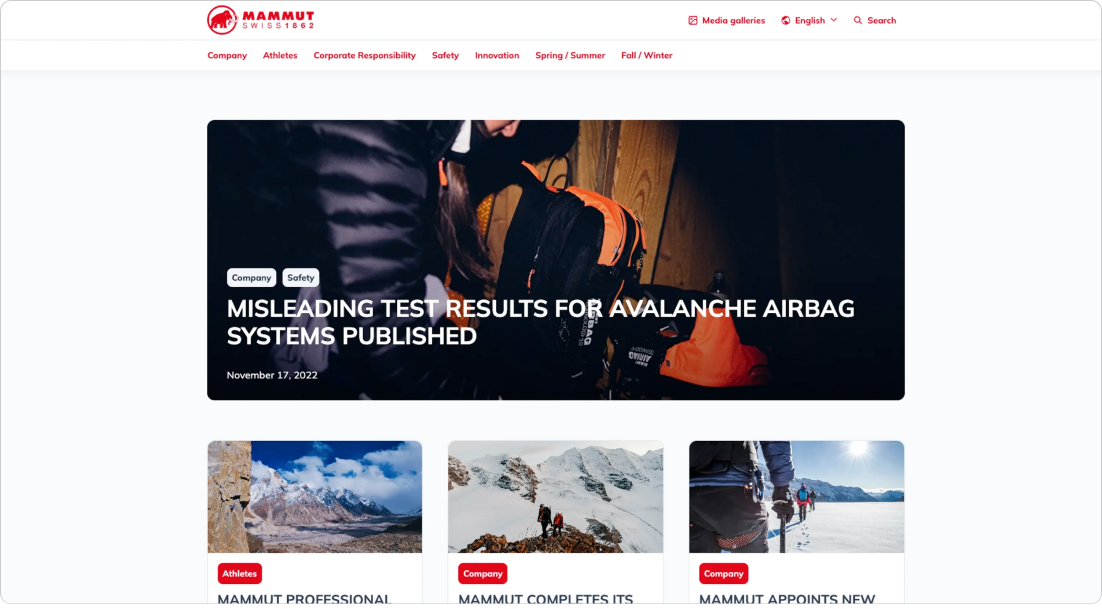 A lot of new productivity features were shipped over the last year, and I mean a lot. But from the top of our heads, the most popular favorites of the year are text alignment and image alignment, new embeds like snippets...
… tables, story bookmarks, and placeholders – all the things you need to tell great stories as a team or solo. 💪
First of all, we want to say a big thank you to everyone that requested this feature! You can now see how many people are visiting your site and individual stories in your analytics dashboard!
This is powered by data from Plausible Analytics, an open-source project dedicated to making web analytics more privacy-friendly. That means full GDPR compliance, no personally identifiable information, and no cookies. 👉 Read more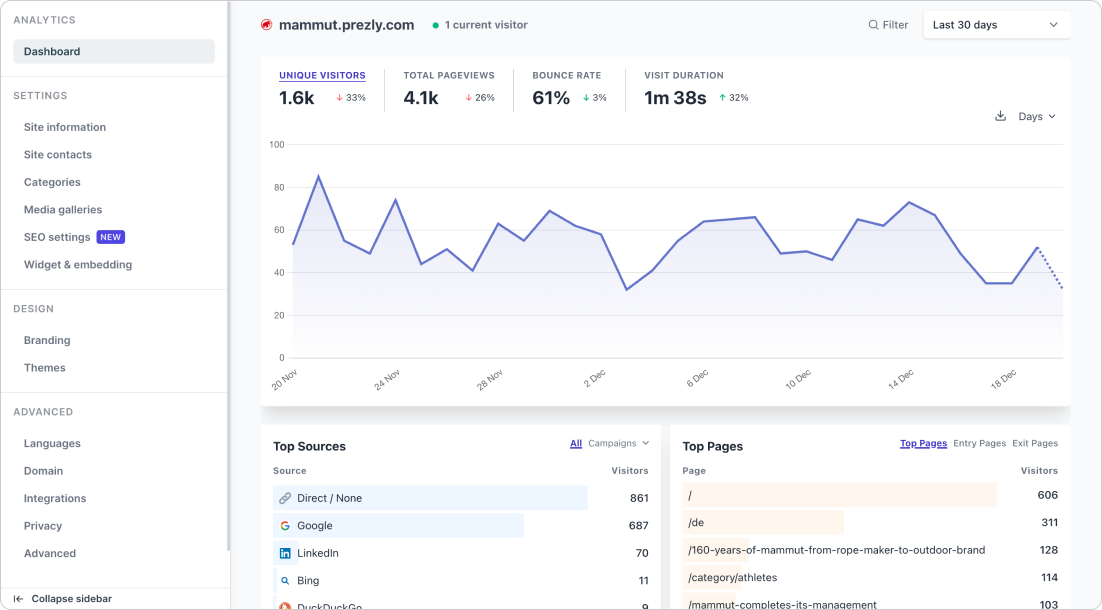 Just in time for the new year, the latest version of the story editor offers you a cleaner workspace – bringing all the settings in one place and giving you easier access to publish options, visibility, sharing controls, and more. 👉 Read more
Also, as a bonus, we threw in a new feature that allows you to pin stories to the top of your site and also the ability to customize your SEO settings! 😉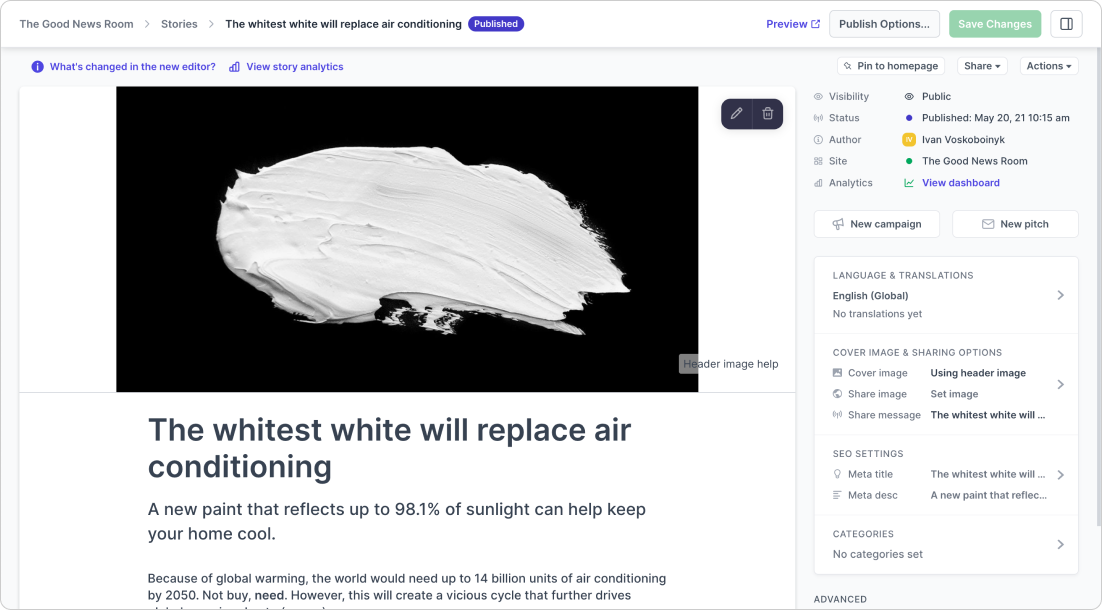 With a newer, better editor interface that focuses on content creation, it just seemed fitting that we update newsrooms to sites to give you the flexibility of building a page, sharing newsletters, putting together notes and resources, building a rich-media blog, and so much more.
So we figured it was time for Prezly to become a tool that would encourage creators and businesses to publish awesome content outside of the PR bubble that will really help you grow and reach your fans. 👉 Read more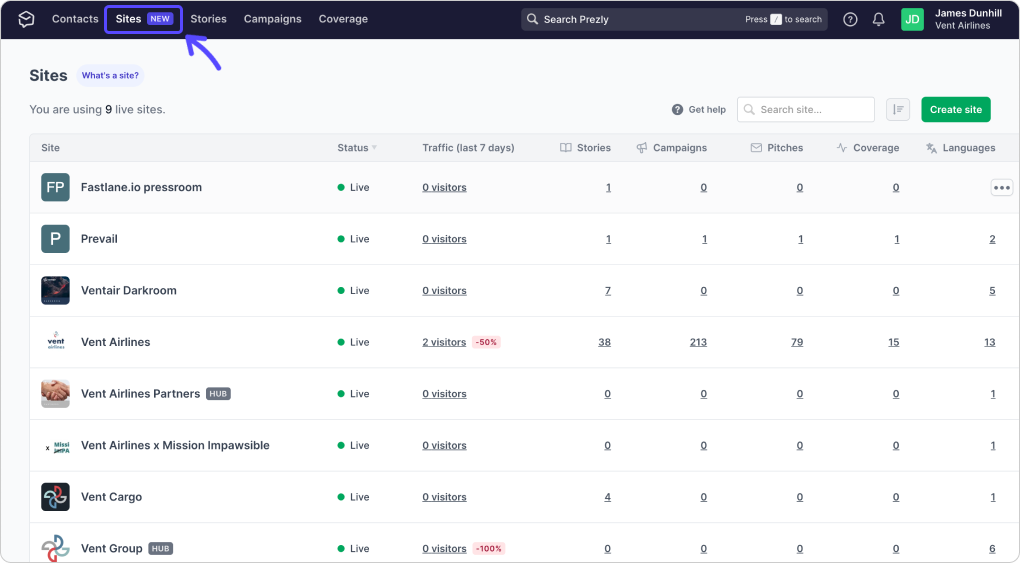 👉 As always, see our changelog for a full list of our hottest, newest updates!
---
Our mission to take Prezly beyond PR has been going incredibly well. We've opened the software to use cases that far surpass traditional public relations software while still providing all the services our long-term customers have known and loved for the last twelve years.
So, why mess with success?
In 2023, we're committed to providing even more features, themes, improvements, and flexibility based on feedback from our growing user base.
Have a feature you'd like to see? Want to use Prezly for a project, but it's not quite the perfect fit? Give us a shout at support@prezly.com.