I usually doodle during presentations and meetings. Not because I'm not interested in what's happening. On the contrary. Making visual summaries helps me retain more of what was said.
An additional benefit of making visual notes of presentations is that afterwards you can share it with others.
So here you go: here are visual summaries (or sketchnotes) of a bunch of Public Relations presentations of the past years.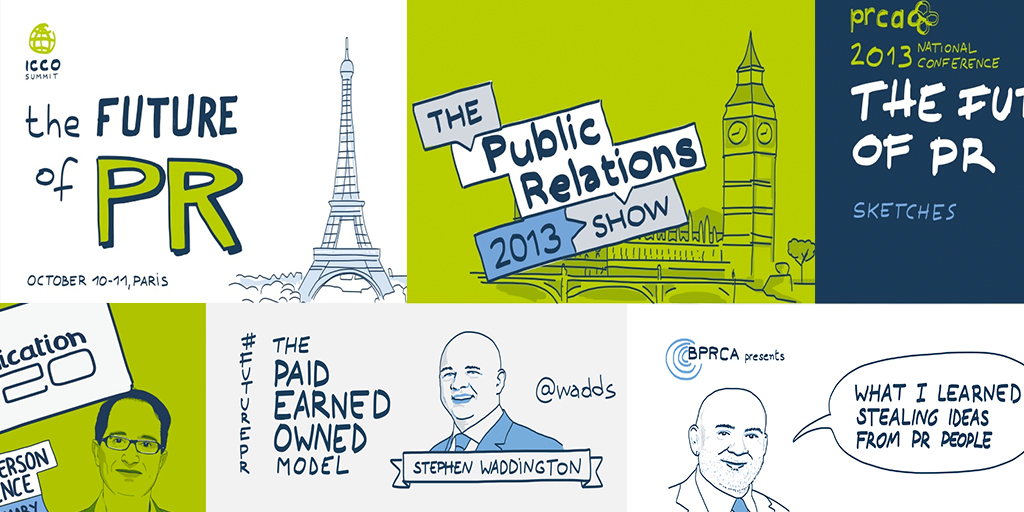 What Paul Holmes learned stealing ideas from PR people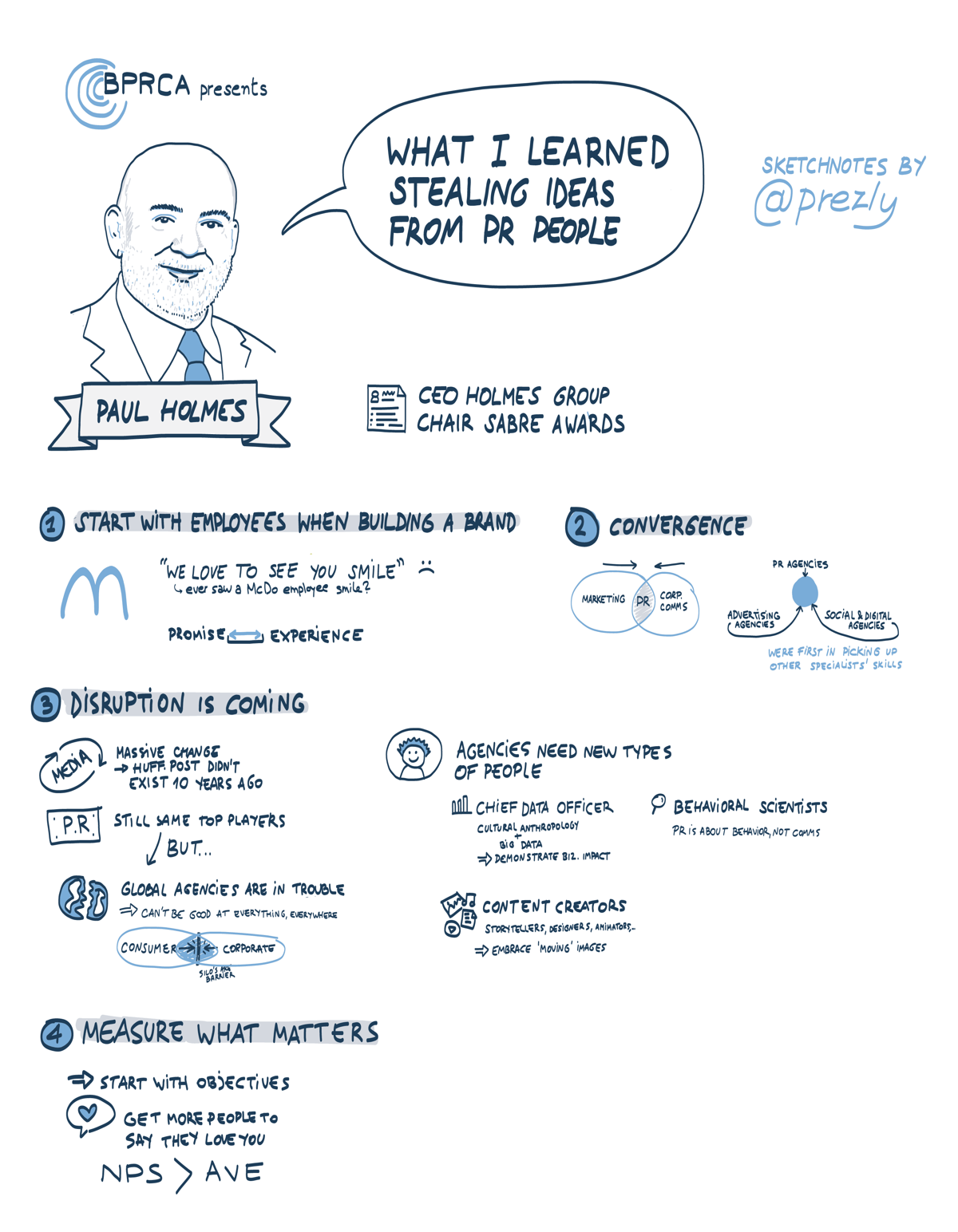 Communication 2020 – Spokesperson conference in Brussels
#FuturePR – Identify your PR specialism
Communication 2020 – Another spokesperson conference in Brussels
The Public Relations show 2013
ICCO – The Future of PR
PRCA – The Future of PR
Media relations for the 21th century
That's it so far.
I'm always happy to come to Public Relations presentations to make summaries. Feel free to invite me over. You can find me on Twitter as fritsbits.