How to start your own PR firm (with advice from those who've done it)
So you're considering leaving the agency life to start your own PR firm. Seems like a massive undertaking, right? Don't worry, it is! That's why we asked these entrePReneurs to share their top advice and map out the road to independence.
What does it take to start your own PR firm, and how do you know you're ready? We will discuss (alongside some very smart people):
What you need to get started, and what you don't actually need
Laying the groundwork
The scary business side
Advice from those who are already crushing it at solo PR life
We spoke with Bram Smets of Brum Smith and Sara Griffin of Griffin PR during our PR Roundtable 11: How to start your own PR agency (definitely worth checking out the whole thing). We also picked the brains of some of our favorite PR pros who have struck out on their own, asking them the hard questions and gaining insight from their transition to independence.

Are you wanting more freedom, more responsibility, to shape the cultural values of your firm, connect differently with your clients?
Sometimes when we get an idea, it can be so tempting to get caught up in the "what" that we forget to ask the "why". Knowing your "why" will help you establish the infrastructure of your own agency, and help you decide whether this is the right thing to devote your energy to.
Sara shares her reason for wanting to start an agency:
Bram and Sara, like many PR and comms professionals, love the idea of being able to make a tailored, individualized partnership with their clients. The opportunity to provide more economically-friendly options is also very appealing, because many smaller brands just can't afford an agency (and don't necessarily need all of the services an agency provides).
So ask yourself, what's your why?

You don't have to make a mistake in order to learn from it. This is exceptionally true in solo PR life, and any sort of major professional undertaking. Learning along the way is inevitable, but avoiding the pitfalls and mistakes that our predecessors have made is a great way to not make those same mistakes.
Professional mentorship is a great way to glean this information from wise people who have come before you.
But Sara mentions how she gains a great deal of insight just through conversations with colleagues and friends in the field:

This should go without saying, but starting your own PR agency is not one of those things that you can fake your way through and hope nobody notices. You have to eat, sleep and breathe Public Relations. Think about it: why would clients trust a small indie operation over an established PR agency? Your expertise. Being confident in your craft, aware of the current and evolving industry trends, and knowing how data and strategy inform PR are extremely crucial steps to beginning the solo journey.
The unbelievably awesome thing about starting a comms agency versus a traditional small business is the fact that you don't need a ton of overhead. You and your skills are essentially the business. That is a fantastic benefit to you, and will undoubtedly keep your overhead lower.
But the flip side of that is the fact that the onus is on you to constantly keep investing in your own growth and skills as a communications practitioner.
If your imposter syndrome is setting in and you're not entirely sure you know the industry front to back, it might be worth investing some (read: a lot) of time learning from industry professionals. Thankfully, the Internet is vast and the resources are endless. Fancy a podcast? How about a blog? Prefer video? No matter your learning style, there are myriad ways to get a leg up on the industry before risking your entire career on a solo project (no pressure).
And if you're still feeling out of your depth, take a deep breath and check out this article from Karl Sakas on imposter syndrome and how to overcome it ->
Often when working for an agency, you're being paid to provide service to their network. Going at it alone? Well, that means you have to establish your own network. Building industry connections and relationships before you need them is the most organic way to not seem like you're just reaching out for your own self-interest.
Collaborating with other industry professionals is a great way to get your name – and your agency's name – out there. Be a guest on a podcast, write a guest article, join a roundtable, engage in Facebook and Reddit communities, etc.
And always remember, authentic networks are the #1 most valuable and meaningful asset you could have when starting your own firm.

Knowing what you do extraordinarily well will help you tailor your business model towards a specific client that you know will be a great fit. What makes you stand out among the other PR firms? What are you able to do better than your competitors?
Equally important: what areas of comms are you not so great at?
Play to your strengths. If you're a pro in a particular area, make that core to your service; for everything else, bring in a specialist. This is yet another area where your phenomenal "authentic relationship building" skills can shine. Work with other independent PRs, writers, social media experts, designers etc in your network to fill in any expertise gaps and make sure your service delivers everything it promises.
At the same time, realise that things will change, and what's right for you (and your clients) now might not always stay the same. Be flexible.
I know, this one's not for everyone, and if you have enough connections to keep your client funnel topped up then you don't necessarily need to spend your time on social media, blogging, or angling for a guest appearance on Oprah.
But if you do want to get in front of new people, make industry connections and generally be seen as an expert in your niche, establishing a personal brand is a good way to go. That means spending time investing in promoting yourself through your content, and being generous with your time in helping others that can benefit from your expertise.
Take a look at the video above from Christina Nicholson of Media Maven. She is a master of branding and an expert communicator. How did she get there? By being awesome at what she does AND by sharing her experience so that others can benefit from it.
And it's not that she just talks about her journey. No, Christina shares practical examples of things that have worked for her, no holds barred. For instance, this is the exact pitch Christina sent to Pat Flynn to land a guest spot on his podcast. Valuable? You betcha. And by sharing it with her audience, Christina immediately demonstrates what she can offer you, establishes herself as a master of her craft to peers and prospective clients alike, and above all, makes you want more.
Blogs, events, live streams, a newsletter, mentorships, podcasting. Just make sure it's you being your authentic self with the aim of helping other people.
You see a lot of comms professionals talk about their "PR tech stack", which is basically just jargon for "what tools we use to do what we do". We at Prezly use an insane amount of tools to manage a remote team from over multiple countries (and continents), a few of which I've outlined below to help you in your search for the perfect stack 🥞
While the right tools won't make or break your PR firm, they will save you a ton of time and energy that could be better spent networking, finding new clients, or figuring out how to connect with your Gen Z audience.
Of course, there's no one universal tool that will suit everybody – you need to put in the time to figure out which work for you, your goals and your business.
Just make sure you have your process pinned down first, because if that's the problem, no amount of tool-hopping is going to fix it. Or as Christopher S Penn from TrustInsights puts it, make sure your recipe works before you fork out for a new blender.
A great point that Bram made during the Roundtable is the fact that many of your tools can be charged to your clients. If your software directly benefits their business, most clients will be fine being invoiced for those tools.
While of course this will need to be justifiable and you probably can't invoice your subscription to World of Warcraft, there are many services that your clients would be happy to chip in to use, bringing your overhead down.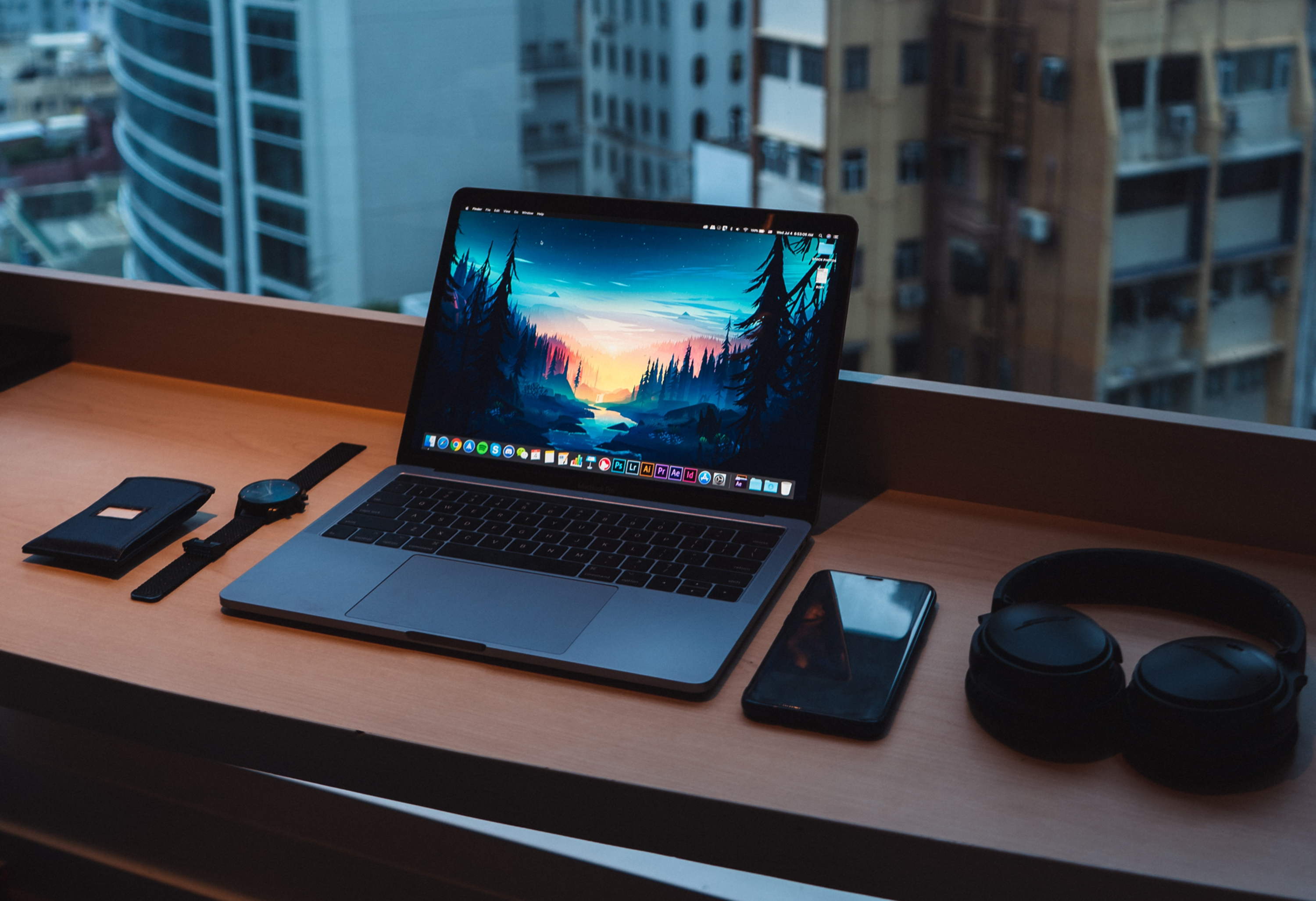 26 Best Digital PR Tools (incl. Monitoring) for 2023
Updated January 2023 | A list of tools that every PR professional should know about

Another benefit of working directly for an agency is the fact that the agency is doing the lion's share of the day-to-day managerial and bureaucratic crap that nobody wants to do. When you start your own agency, you suddenly are tasked with also becoming the HR, accountant, office manager, tech support, social media manager, receptionist, and unpaid intern.
The unfortunate reality is, being fantastic at PR does not necessarily mean you will be a good business person. Having a head for communications and the ability to juggle a million administrative tasks is not for everybody. Do you have the personality balance to switch from creative, communications-y person to insanely structured, bureaucratic, business-y person?

The good news is, you don't have to go get an MBA to run a successful company.
There are plenty of resources online that will help you get a sure footing in everything from finance for freelancers, to setting up your own website. Just be smart about what you choose to take on yourself, and what you delegate to tools, services and other people. Can you learn to code a decent website for your business? Sure. But is it the best use of your time?
While your solo operation may not be ready to take on other employees, there are plenty of opportunities to outsource the pain points in your business. Don't know how to start a website? There's a freelance web designer for that! Need to beef up your website's content marketing? Invest in some freelance writers!
It's important to practice radical honesty when acknowledging the fact that you cannot and should not do absolutely everything. Thankfully, with how remarkably collaborative the world has become, it's possible to take on help without completely taking on another employee.

As much as most of us don't want to admit it, we're not all good at everything. Some of us are going to be great at the more analytical and data side of things, some of us are going to be good at the people/creative side of things, some of us are good at neither and are simply stumbling through life 👋
Knowing what you are good at is nice, but knowing what you struggle with is crucial. Being able to either grow through your weaknesses or outsource them to others is vital for starting a small business.
So, you may not exactly be a comms professional with a side passion for accounting and business law. Should you hire a CPA? Do you think you might need an attorney? What about a web developer? Figuring out how to outsource the things you don't know how to do will prevent you from your finances or other key parts of your business from becoming a real kerfuffle.
Be ready to invest in learning those skills for yourself, or budgeting to get outside help. To get a headstart, scroll to the end of this article for a growing list of books, blogs, podcasts and courses around building a successful PR business.

This might sound a bit left-field, but whatever else you do, make time to take care of your mental health. After all, if you think working at a PR agency is stressful, just wait till you're running one.
Build a supportive network of people you can turn to for advice, when the workload gets too high, or if you have to take some time off unexpectedly. Take out a gym membership or a wellness app. Pencil in time to spend with your friends, family, dog. Meditate.
Don't let your entire state of mind be determined by whether you've had a good day at work.
Small business, regardless of the industry, is always going to be a risk. You may even start off your solo PR career with a couple of clients, which is great! But, preparing for the worst is always better than hoping for the best and getting blindsided. Knowing that you may not be able to cut yourself a check for a good amount of time, and preparing accordingly, is the safest route.
Many professionals even go the safe route by starting their agency as a side gig, and eventually leveraging that into a full-time gig once the work and infrastructure are established. This can be a feasible, if not exhausting, route to take. Being able to manage your full-time job while developing a clientele and learning the ins and outs of the business side is how many people make the transition from agency to solo life.
Thankfully, as mentioned before, you don't necessarily need to have a dedicated storefront in order to start your own PR firm. In fact, the cost of starting a PR firm is relatively low. You will have to invest in tools, content, software, advertising, and possibly a few professionals to help you out. But, as far as physical, tangible overhead? It's fairly minimal.
This depends on so much, especially how much of your business you plan to outsource and how much you want to do yourself. It depends on how many clients you'll have starting out. It highly depends on if you plan on having an actual storefront, or going all-digital.
Industry professionals suggest having at least a year of salary in the bank in addition to a year of business expenses. But frankly, this is a hard question with no standard answer because of the immense amount of variables between practitioners.

Yes, going independent is not an easy ride, but it can be the best of your life. Never forget the passion that led you down this road in the first place, and be true to yourself.
You've got this :)
Do I know my trade well enough at this point to go solo?
Should I start slow with a few clients while working full-time at an agency, or jump in feet-first?
Is my niche adequate to meet the needs of my clients, and if not, do I have partnerships that will fill the gaps?
What are my entrepreneurial blind spots?
Am I ready and capable of switching between roles as my agency requires?
How can I collaborate with my colleagues to improve my business?
Do I have a mentor, and if not, how can I find one?
What will be my biggest hurdles, and how will I face them?
Do I have the tools I'll need, and feel confident that I know how to use them?
Do I have a strong network professionally and personally that I can turn to for support when things get tough?
Am I financially ready to take on not only business expenses, but a possible lack of income for a year or more?
Books
Podcasts
Blogs
Courses
Thanks a million to Sara Griffin and Bram Smets. We value your insights and willingness to share what you've learned with others. Additional big thank you to James Kaye, Laura Sutherland, Gini Dietrich, and Manon Acke.
Check out our PR Roundtables for more amazing insights from industry professionals, and subscribe to never miss a chat!
Published 23 November 202