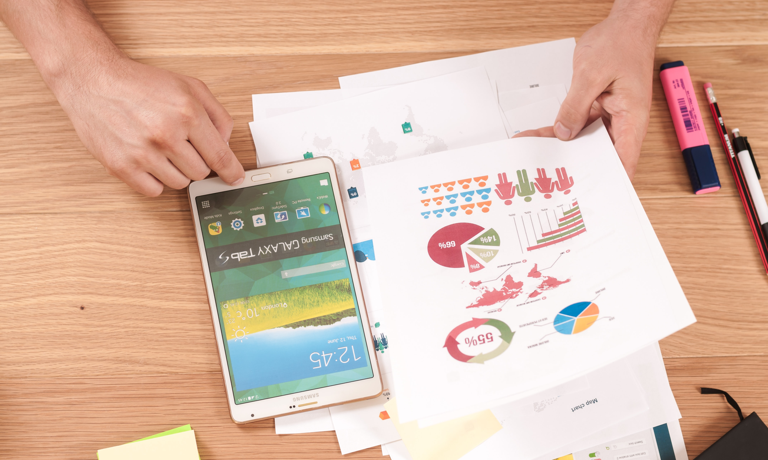 Measurement
5 metrics for measuring the success of your PR content
By Devin Pickell, Senior Content Marketing Specialist at G2
So, you've spent months developing content for your latest client and now it's time to run a digital campaign. But after the campaign is finished, how do you plan on measuring its success?
In the world of public relations, attributing success through hard data and analytics is a fairly recent trend. Traditionally, PR efforts were measured through metrics like 'impressions' and 'reach', which were fancier ways of saying "here's the potential number of people who may have seen or engaged with this content."
Now that PR professionals are being more and more integrated with marketing teams, these old metrics won't cut it. Today's clients expect deeper insight into content performance and want to know that they're getting a return on investment for PR.
In this article, I'll share five metrics you can track and share with your clients after your next digital campaign.
1. Referral traffic
From distributing press releases to running social media campaigns, your content is reaching many corners of the web. But, as any digital marketer knows, not all of these channels will yield the same traffic results.
People engage with content differently based on the platform that's being used, and it's up to your team to know which type of content your audience prefers. One way to measure this is through referral traffic.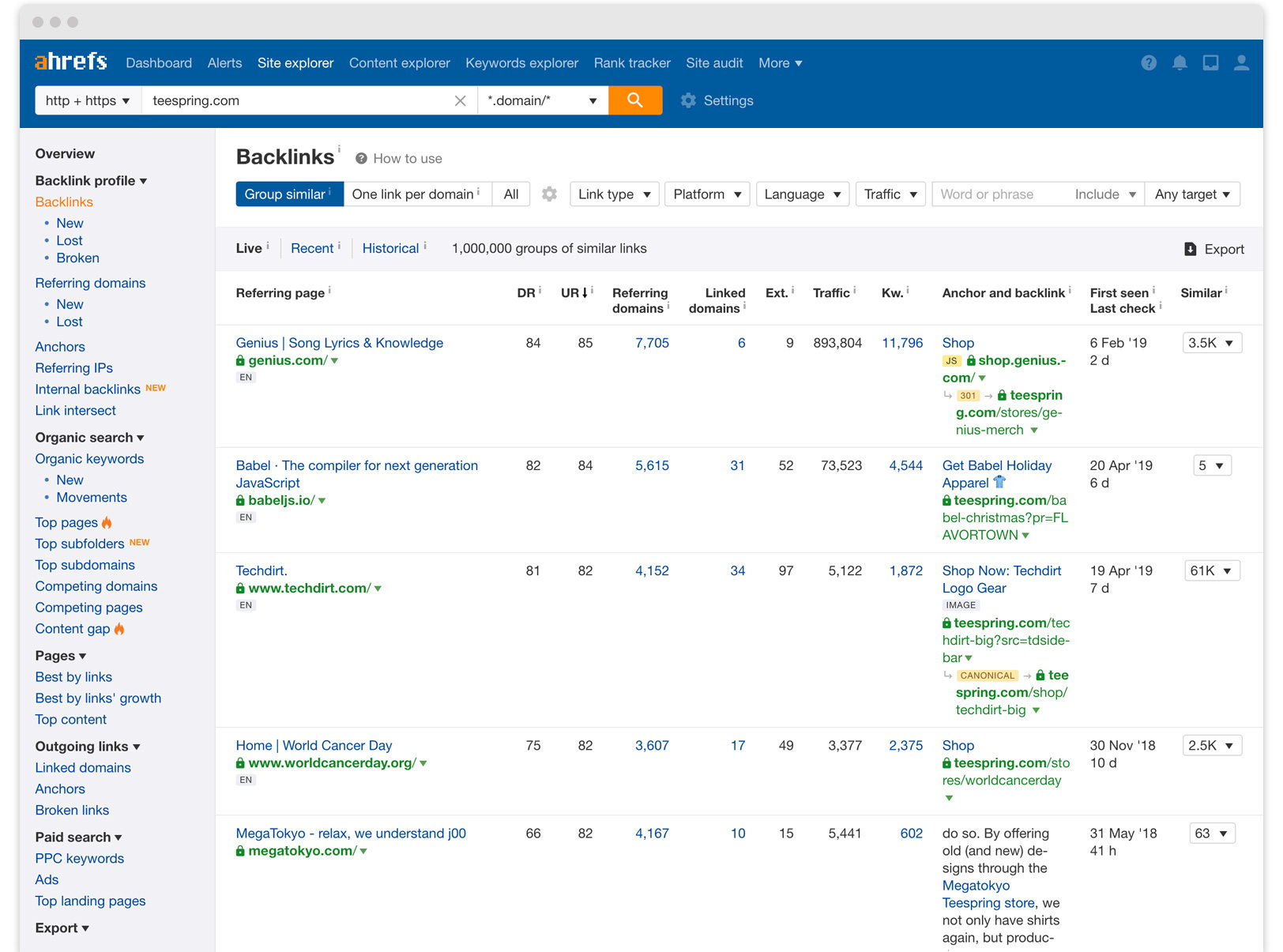 Referral traffic is any traffic that comes from an external source, like blog posts, case studies, social media, and more. By measuring referral traffic, you'll be able to refine campaigns and create hyper-personalised, high-performing content for your clients. Most digital analytics tools today can easily measure referral traffic for your team.
2. Conversions
Now that you know where your traffic is coming from, it's time to measure whether or not that traffic is completing a desirable action. In marketing, these actions are known as conversions.
A conversion will look different depending on the type of content that's being pitched. For example, if your client is an author, a conversion may be the total number of book purchases that came from your digital ads. If your client is a small e-commerce store, a conversion may be the total signups from your welcome email marketing.
In addition to conversions, you'll want to keep track of conversion rates. For example, if your digital ads had 1,000 clicks with 50 book purchases, your conversion rate would be 5% (50 divided by 1,000). Many of today's CRM tools calculate the conversion rates automatically for users. Conversion rates can be used to create benchmarks to weigh future campaigns against.
Keeping tabs on total conversions and conversion rates is an important complement to referral traffic. After all, clients want to know that content is influencing more than just traffic numbers.
3. Social media engagement
Social media plays a key role in creating relationships with audiences, journalists, marketers, and influencers, but it also plays a key role in content distribution. Because of this, it's important for PR professionals to keep track of social media activity.
You'll want to keep a pulse on overall engagement, shares, brand mentions, and other common social media metrics. Using this data can inform you about which type of posts perform better than others.
Social media is also important for measuring brand reputation, perception, and responding to crises.
There are a variety of free tools available that can help you measure your online reputation, but for clients with more social activity, it's best to look into a social media monitoring platform. These platforms are great at listening, tracking, and gathering relevant mentions across all social media and provide in-depth metrics for clients.
4. Domain authority
When you begin tracking a metric like domain authority, you begin to encroach on the world of SEO, but doing so could separate your content creation and distribution efforts from other PR teams. You can check your own site's domain authority and that of others by using the Moz toolbar, affectionately called the MozBar (this feature is available even on their free account).
Domain authority is measured on a scale from 0 to 100, with 0 being the lowest score and 100 being the highest. This metric describes how relevant a website's content is for a particular subject. A low score means your content is hardly visible on search engines and needs to be optimised, a high score means your content is very visible on search engines and is likely getting more traffic. (It's worth noting that domain authority was originally developed by Moz to give an indication of how well the site is likely to perform in search rankings, and so while helpful, is not the ultimate indication of domain health.)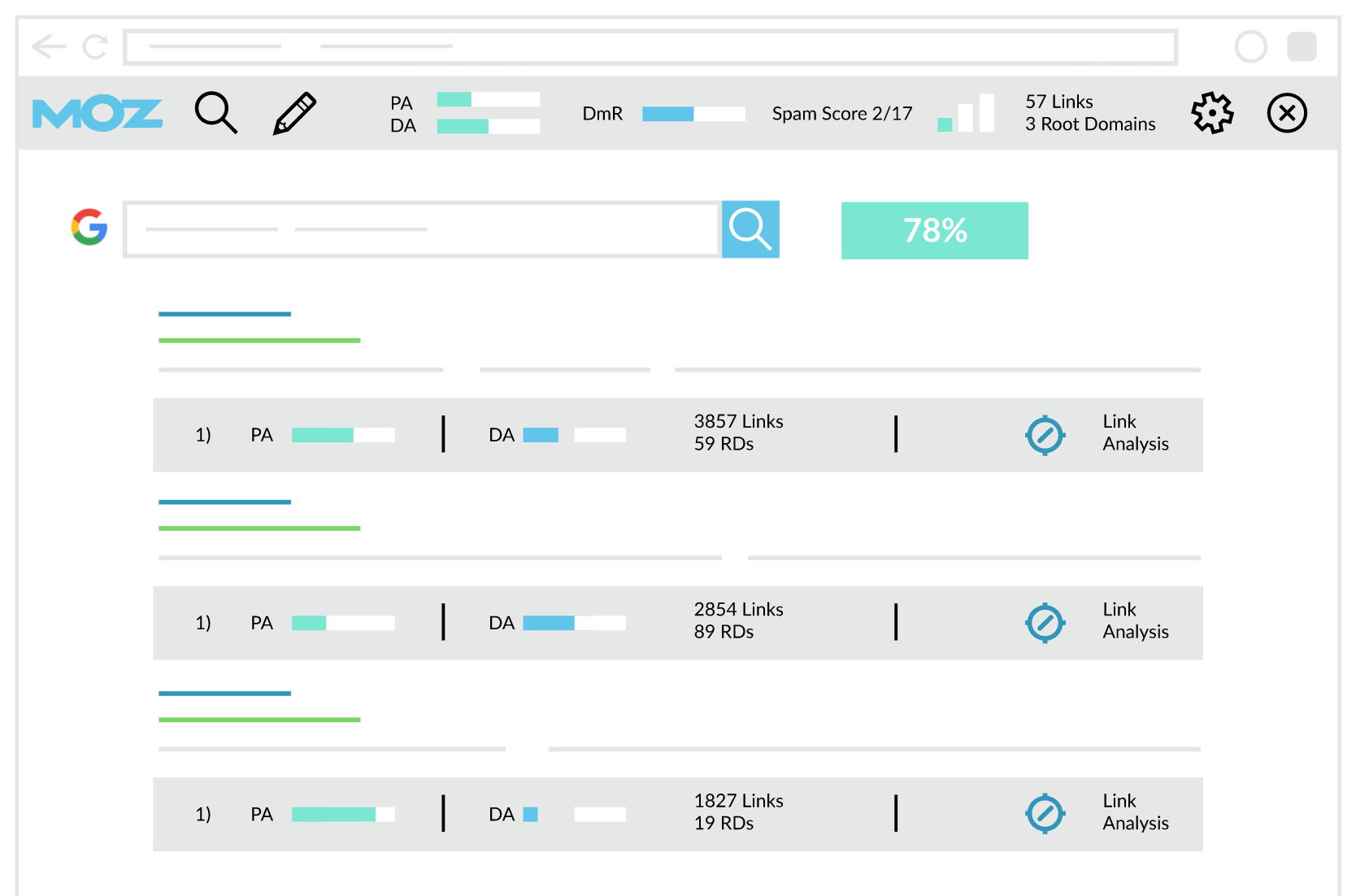 There are a number of SEO tools out there that'll provide a snapshot of your domain authority score right now and used along with Google Analytics can provide a great picture of your traffic.
Getting backlinks from your PR outreach is one of the best ways to boost domain authority and drive traffic to your clients' content. When doing link outreach, make sure you're pitching content to relevant, authoritative sources, and personalise each message to increase the chances of acquiring links.
For example, if you have a client in the healthcare industry, you wouldn't pitch their content to sports editors. So, take time to refine your outreach lists and databases, and be sure to emphasise outreach personalisation across your team.
5. Share of voice
Another way to measure the overall success of PR content is to look at 'share of voice' (SoV) before and after a digital campaign. This metric is used to see how often an audience consumes a brand against its competitors.
For example, Small Business Saturday is coming up and you want to see how your client's branded hashtag will perform against others in the industry. Let's say the hashtag appeared 300 times compared to 1,200 for the whole market. This equals an SoV of 25% for the market – or 1 in 4 people are talking about their brand.
If you want to dive deeper, you can also look at how people 'feel' about your clients' brand using a social listening platform. These platforms perform something called a sentiment analysis, which basically tells you how many positive, negative, and neutral reactions there are to your branding.
Remember, brands are constantly vying for attention and will use all types of content to one-up competitors. Tracking SoV is a great way to see which brands are controlling the narrative around particular topics, and can be used to create a plan-of-action for plugging your clients' voice in these topics.
Wrapping up
It doesn't matter whether you're in HR or PR, more teams have become metric-driven in the digital age. Metrics allow us to focus and measure, refine and personalise, and most importantly, they allow us to attribute success more accurately.
So, whether you're using the five metrics I've provided above or your own set of content metrics that you find in your PR software stack, make sure your team adopts and applies metric-driven mentalities. You owe it to your clients and the months of hard work spent on PR and digital marketing collateral.
---
This is a guest post written by Devin Pickell, a Senior Content Marketing Specialist at G2 writing about analytics, SEO, and digital marketing. Prior to G2, he helped scale early-stage startups out of Chicago's booming tech scene. Outside of work, he enjoys watching his beloved Cubs, playing baseball, and gaming. You can find Devin on Twitter @Devin_Pickell.