How to write the best PR email pitch
What's the best way to approach a journalist?

How do I write a pitch that gets 50%+ opens?

How long should my subject line be?
Get the answers, a step-by-step walkthrough of how to build great relationships with the media, best practice based on 16 million pitches and more. 100% free.
Take the first step to building relationships that last
Spray-and-pray pitching doesn't work for long-term PR – we all know that. Yet it remains the industry norm. Results rarely come, and along the way you hurt your relationships with your contacts, burning bridges that are very hard to rebuild.
But true value lies in building out mutually beneficial relationships with those people. And you can only do that with time, hard work and strategy. There is no shortcut – but there are some handy guidelines, and there's data :)
This guide is the result of a great deal of knowhow shared by the best PR people we know. We hope you find it useful.
The world may have gone digital, but PR is still very much about people. I love how refreshingly simple yet on-point Prezly's guide to PR pitching is. Bravo!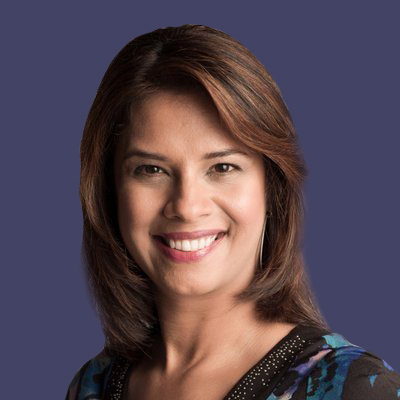 Ready to put theory into practice?
Centralize your team's entire PR workflow with Prezly. Manage your contacts, publish stories, send campaigns and share media assets from a single, straightforward app.
1
Create a branded multimedia story in minutes
Use our state-of-the-art editor to create stories full of multimedia and publish them to your fully branded site – perfect for press releases, blog posts, reports and more.
Learn more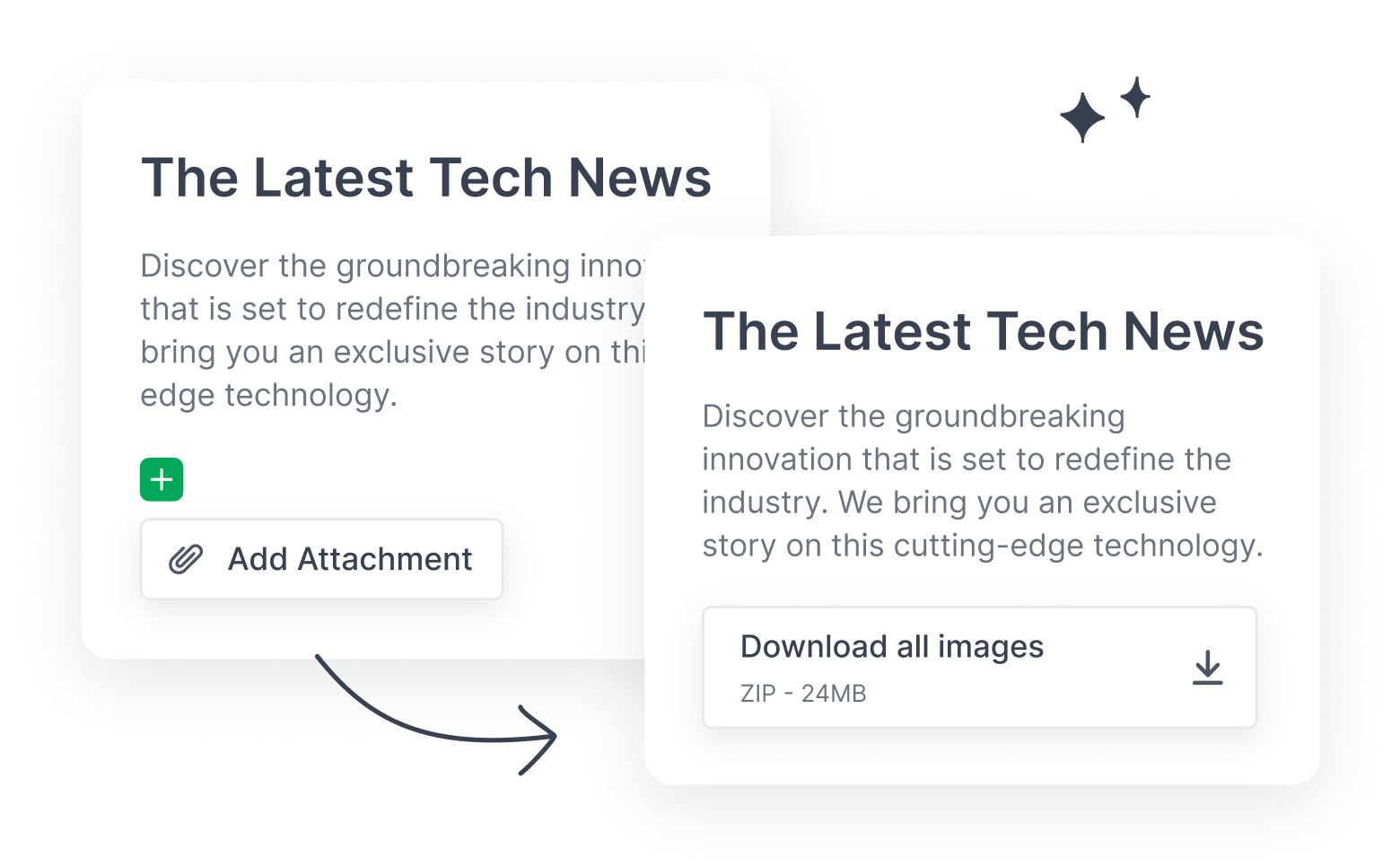 8m 47s is the avg time it takes to write a story
2
Distribute your story to targeted contact segments
Embed your Prezly press releases and media assets directly into your pitch, personalized email campaign or newsletter with just two clicks.
Learn more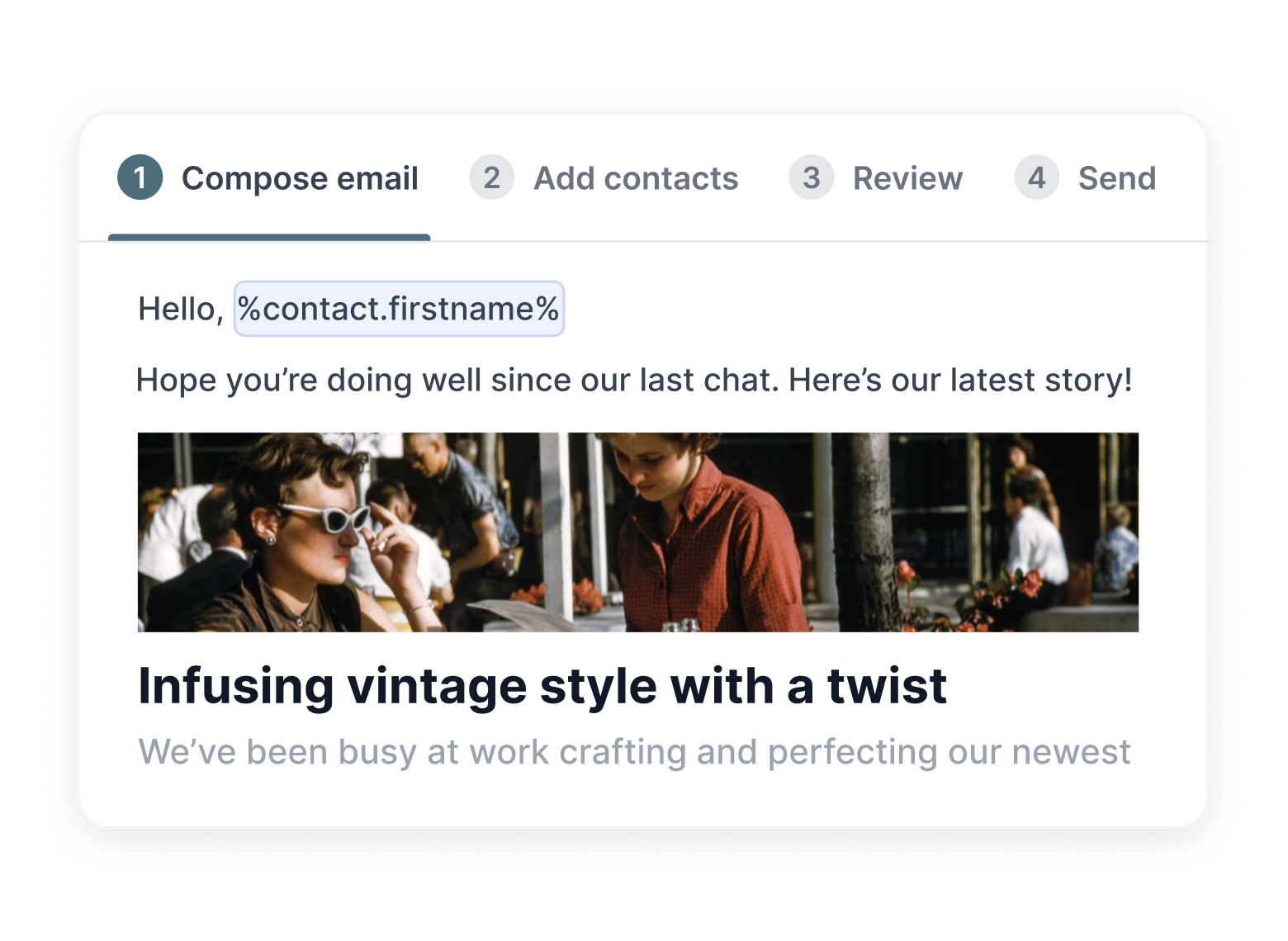 Embed image galleries, videos, social posts, PDFs and more
3
Manage all your contact lists as a team
Discover who your most engaged contacts are, and organize them with simple but powerful tags and segments.
Learn more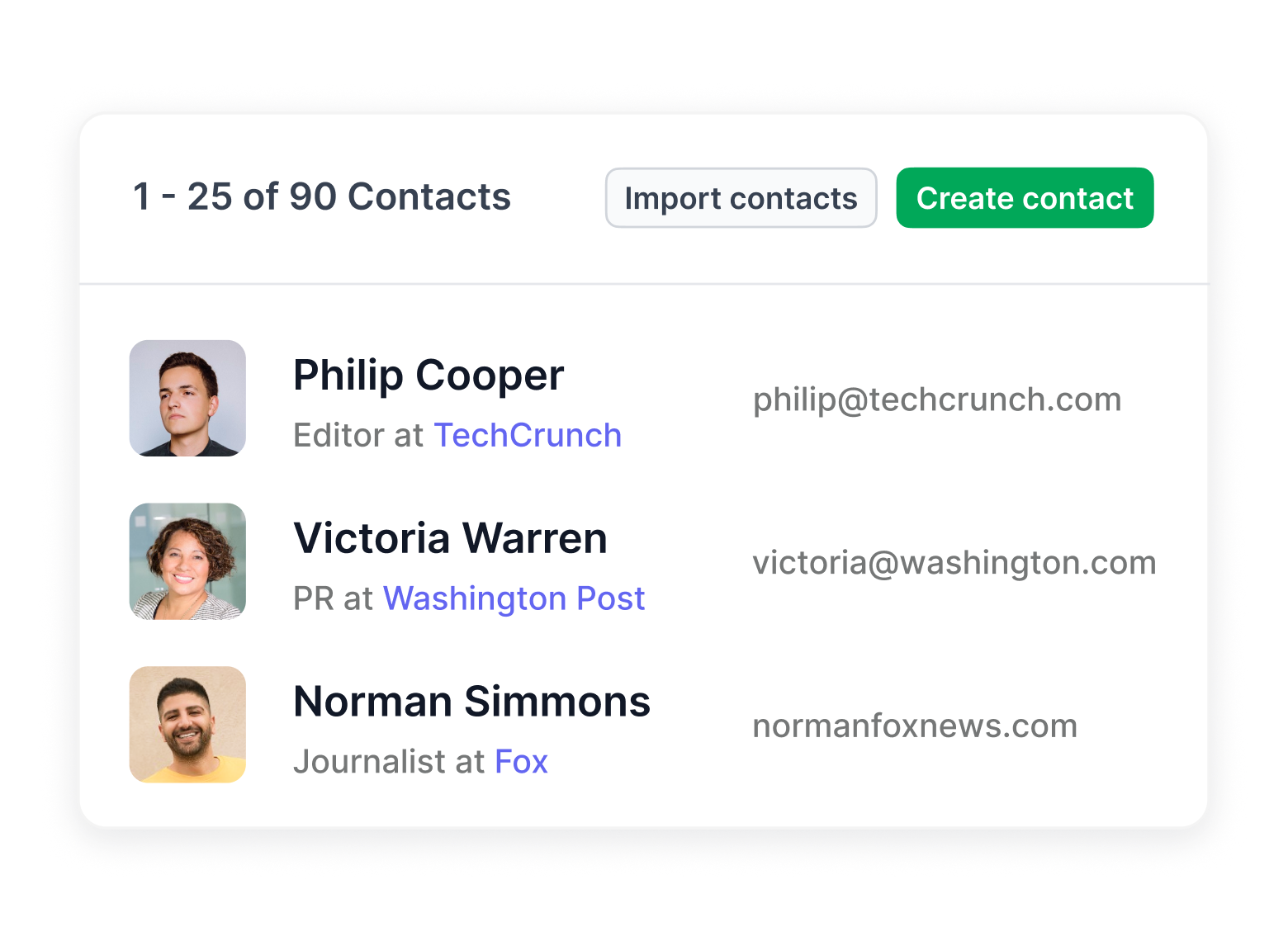 Save 2hrs /week managing contacts in Prezly vs Excel
4
Identify opportunities to grow your impact
Real-time analytics tell you which contacts are reading your story, who to follow up with, and which emails are out of date.
Start free trial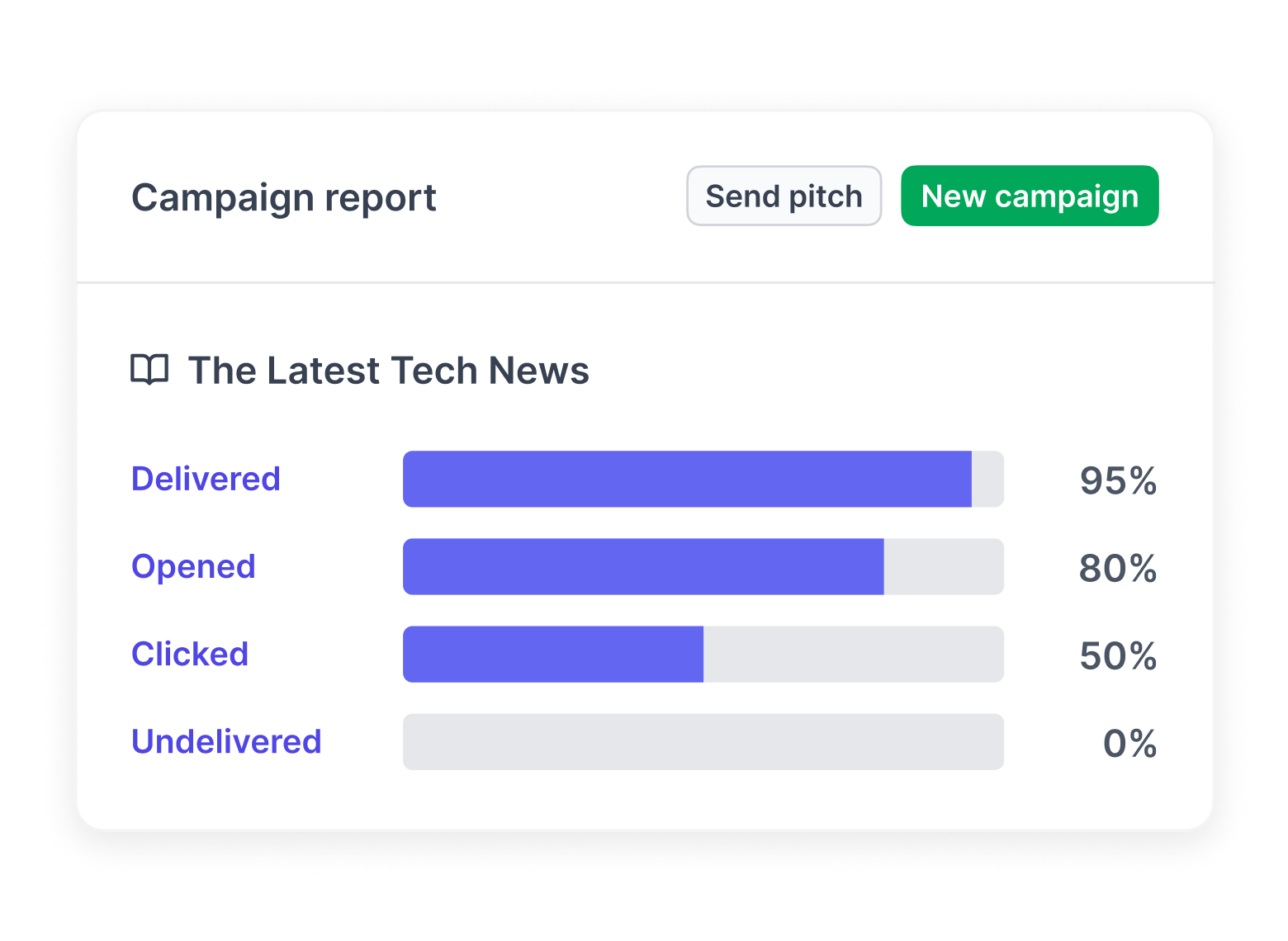 Prezly campaigns get a 46% open rate on average