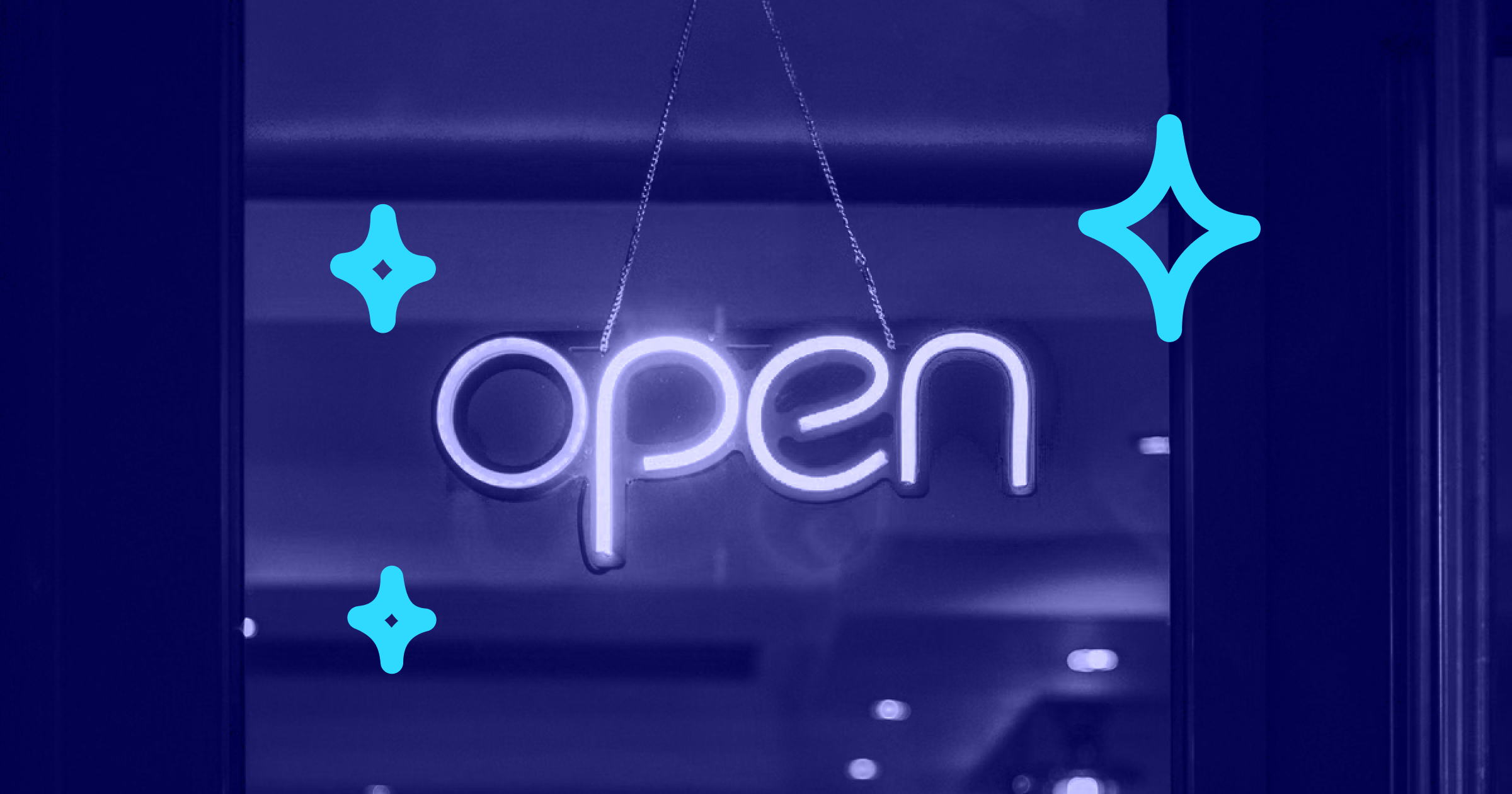 Press Release Guide
How to write a company launch press release (and the biggest mistakes to avoid)
So, you're opening a new business. Congratulations! Now let's tell the world.
Starting a new company is a lot of things: anxiety-inducing, exhilarating, stressful, and wonderful all at the same time. Now that you're getting closer to opening day, it's time to draft the perfect company launch press release to let the community and media know that you're here and you mean business.
When we talk about a new company press release format, there are some absolutely essential things that your press release should include. Space-willing, you can always add more and get a little creative but at the bare minimum make sure your PR has:
1. A great headline
Like with any press release, the headline is the first thing that engages the reader, sets the stage for the news, and gets people to open the link.
2. A compelling narrative and all the important deets (who, what, when, where, why?)
So, what's the deal? Who are you, what do you do, why are you opening a business, why does this matter? The bulk of your press release should include the finer details of what compelled you (or the founders) to create this company to begin with, and what the company will look like moving forward. Quotes from the founders would be great.
Outline pertinent information about the operation, ordering, hours, product. Anything you think the reader needs to know about engaging with your new business. Are you a software company? Brick-and-mortar? Make sure that your readers aren't left with any questions about who you are, what you do, and why you do it better than the competition.
Typically this includes a boilerplate at the end, which is essentially a distillation of what the company is about. Having a boilerplate established will be a big timesaver for all subsequent press releases.
3. Visuals and multimedia
You can (and should) include high-quality media assets for press release distribution. Show that new building, that handsome team, the revolutionary products! Also, be sure to include your company logo in a high-resolution format.
We suggest housing your press releases online for this very reason. Sure, a PDF wall of plain text may do the job, but a gorgeous press release with dynamic multimedia captures the hearts and minds of journalists who don't want to have to fight to make your news interesting.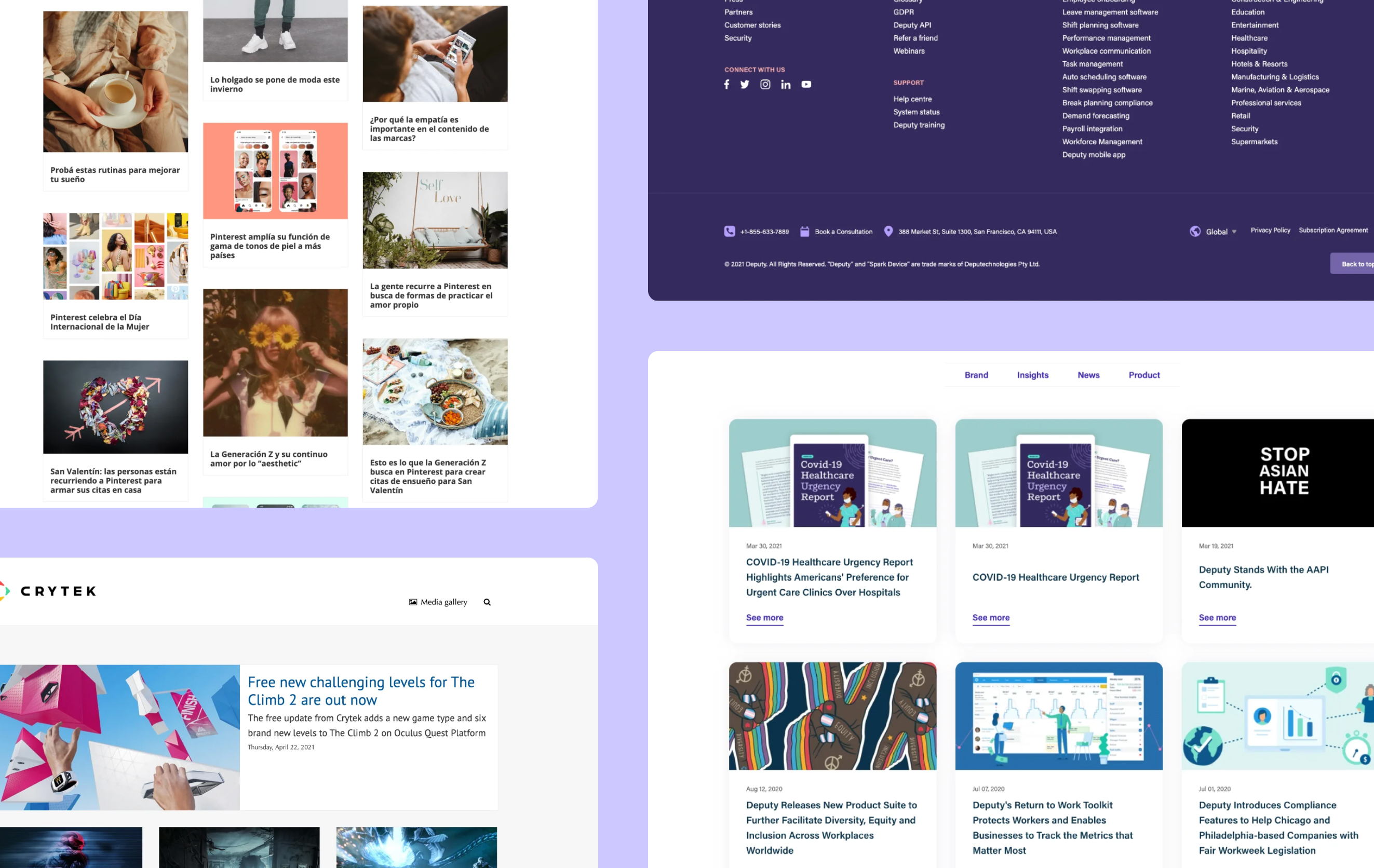 10 stunning online newsroom examples you simply must see
What makes a great online newsroom? We look at some of the best examples to analyse what they have in common
4. Links
Having links to all the necessary pages and socials is more likely to drive people to your web presence, increasing their chances of keeping up-to-date with your business.
5. Contact information
Outline clearly how your new customers and clients can find you. Who does the media contact for interviews? If a journalist has to hunt down your contact information to get more information, they won't.
This may surprise you, but the point of a press release isn't to announce the opening of your company. That's why you have a website, a Twitter, and a giant red ribbon with a comically-large pair of scissors.
The point of a press release is to get coverage and attention. So, you need to ask yourself this one important question: why does anybody care?
Seriously, look at your new business press release and ask yourself:
How does this new business enrich the lives of my audience?
How can a journalist spin this into an interesting story for their audience?
What makes my company stand out from the competition?
What are we doing to revolutionize the industry in our own way?
What community/industry/consumer problem are we solving?
These are crucial questions to consider when starting a distribution list as well. If your business doesn't enhance the lives of the people you're communicating with, that's not your audience. You don't need to send the Tampa Bay Times a copy of your press release if your brick-and-mortar company is launching in Brussels.
This is also a great thing to keep in mind when considering buying or using media lists. Distributing your PR to 20 quality, carefully curated contacts is often better than blasting it to 2,000 irrelevant ones.
Considering how stressful and overwhelming it can be to open a new businses or launch a startup, it's tempting to wonder if a press release is even that important. Between hiring, creating a brand identity, advertising, getting the legal affairs in order, and the million other things involved with creating a new company, a press release can seem like a low priority.
And to that end, many companies do opt to forgo the new company press release. However, this is a mistake for a number of reasons. First of all, media coverage. If you want the media to be aware of your new operation, you're going to want to meet them where they're at. The media are primed to anticipate and respond to press release distributions. You're not opening a lemonade stand, so you can't just pass out crayon drawings of your opening day flyer.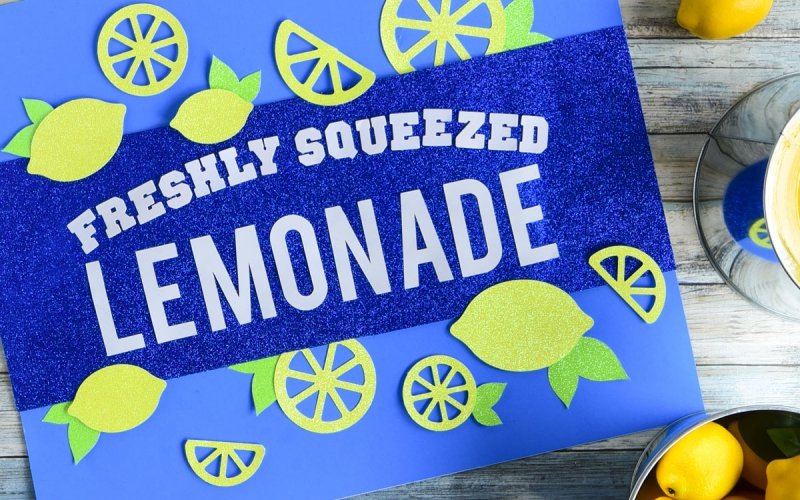 The other issue is credibility. Anyone can pay $200 for an LLC and call themselves a new company. But it takes extra effort to go through the proper communications channels to show that you're a legitimate company that wants to be taken seriously. A press release is a great way to establish that credibility, particularly if it's done well.
Press releases are an excellent way of gaining instant exposure for your business or website from another website that already has a loyal readership and organic followers. To gain some initial traction for your website and product, it's crucial to kick off your new business or website right away. A press release helps increase your website or brand awareness so that people find out what you are offering right from the start. The main advantage of a press release is that it demonstrates the authenticity and credibility of your website since the name of your website is associated with any media publication that wants to create people knowledgeable of your brand and improve the recognition and credibility of your service or product.
Keep it short - A company launch is exciting, but you don't need to share every single detail about how you developed the idea for the company during your Tuscan family summer vacation in 1972. Just share the most important information, and keep it between 300-400 words.
Don't be boring - The point is to get people psyched about your upcoming brand. Use active, engaging language and let the people know how your new business is going to revolutionize the industry or community in some way. Be a storyteller. You're starting a business for a reason. Make sure that reason comes through in your PR.
Don't overpromise - Be realistic about the limitations of your new business, software, or product line. Nothing damages credibility like a journalist running your story in print only to find out after that you can't deliver as promised.
Remember SEO - While SEO may not be the end goal of a press release, it can be a boost to your search rankings if you do it right. Brush up on the latest SEO tactics and see if you might be able to optimize your text a little bit. Just make sure you're not keyword stuffing or doing anything that makes your press release too long or insufferable to read because, at the end of the day, press releases are about journalists and less about SEO.
Forgetting to promote your own PR - Getting the news out to journalists and distribution services is important! But you should also be sharing your press release on your own socials and website.
---
Want to see some more gorgeous examples of press releases done right? Ready to jump in and start your own press release for your cool new company? Let's go!
Updated July 2023