Crisis Communication
Never waste a good crisis: A lesson in effective communication
A company crisis sounds scary and counter-productive. This article shows you how to make the best of it.
The difference between a great brand and an average brand is the mindset of trying to make the most out of it and approach everything as an opportunity. Including a crisis.
There are a huge number of public relations benefits a crisis can offer to a brand, both during and after it occurs.
The key to success?  During the crisis, you should always keep an eye on what will happen after the crisis.
As a PR professional, it's your job to point out the opportunities that can be found during a crisis to your corporate customers or internal hierarchy. You should give them perspective and make sure they don't lose hope or enthusiasm.
Let me give you some insights on how a crisis can become an opportunity:
---
People Will Get to Know Your Brand
Let's get something straight: I don't believe in the saying "all publicity is good publicity."
A continuous flow of bad news will damage your brand and can have an enormous negative impact on your turnover.
The first crisis that your brand is going through, however, can be an entry point to better things to come.
Of course, much depends on the nature of the crisis in which you find yourself.
Is it caused by ill-intentioned actions from employees?
Is the cause internal or external?
Are you just having bad luck?
But if you seize the opportunity to manage the situation in the right way, you can increase your brand awareness with a whole new group of stakeholders. (Here are some lessons on how not to handle a crisis)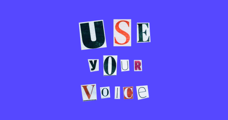 PR Crisis Communication & Management Plan (2023 Guide)
Your step-by-step crisis communication strategy guide with a spreadsheet checklist template included.
Tighten the Bonds With Your Main Stakeholders
By being proactive, you can turn your crisis into a tool for reaching out.
You can benefit from the fact that your stakeholders are all ears, and believe me: they are. ​ During a crisis– even more than ever before. Of course, they will probably be angry because of what happened, but you might just be able to grab their attention long enough to develop future projects.
And true, they might be emotional, but their attention span is long right now because they are actively looking for information.
In a few B2B cases, your B2B stakeholders will want to give feedback to their customers and stakeholders. They will appreciate the fact that you are "open" and will be reaching out to them: this will prove to their own customers and stakeholders that they're important enough to be listened to.
A well-known example was a Belgian telecom leader "Telenet," that embarked on a tour to visit all their customers after a small PR crisis. "Worldline" (a leader in e-payments) turned a crisis into an opportunity to tighten the relations with the Belgian trade federations, after a major e-payments failure.
---
A Follower is a Follower
A crisis is also an opportunity to increase your Twitter followers. The initial reason that you will gain more followers is due to the crisis itself, and some will fade away after the crisis is over.
But the chances are that some followers will stick around, stay connected, and interact with your content in a more positive way.
Remember the movie classic "Casablanca?" ​ The relation between Rick Blaine and Captain Renault started with a crisis, but in the end, it became the beginning of a beautiful friendship.
Needless to say, well-balanced and active social media relations during a crisis are key to building long-lasting stakeholder engagement.
---
Enjoy it for a While, This is Your 15 Minutes of Fame
Admit it: you're an adrenaline junkie. If you weren't, you wouldn't be a PR professional. Nothing wrong with that.
Adrenaline gives you the energy to do great things. For many PR professionals, crisis communication is a raison d'être. Of course, they're stressed, but they will also admit that crisis communication is one of the reasons that they love their job.
So, enjoy it while you can: this is (hopefully) one of the rare moments you'll feel this sort of energy.
On the downside: In my experience, some PR professionals tend to enjoy the crisis feeling a bit too much. They can put aside their tedious day-to-day tasks and bask in the glory of the spotlight.
Very little research has been done on this topic, but it's my personal belief that some sort of…I like to call it, "Stockholm Crisis Communication Syndrome" exists: wherein a crisis might be prolonged because PR professionals secretly enjoy it a little too much.
---
Discover Your Company's Blind Spots
People
During a crisis, you'll discover the true strength of your colleagues. Will they break under pressure? Will they be able to keep their cool? There's no way to hide the truth: this is the moment when things need to get done. You'll discover both the best and the worst in the people with whom you are working.
Of all the moments of a crisis, it's the now that counts. Darwin would probably call it the survival of the fittest.
You'll have to perform and prove that you can do what you've been trained to do. If you don't, it means one of two things:
You're not fit for the job, or
Your methods are not performing as they should.
Keep this in mind and see it as an opportunity for improvement in a post-crisis evaluation.
Organization
Many organizations don't have clear crisis communication guidelines. They see this as the umbrella they'll never need. A crisis really pushes your organization to its limits and can be a starting point to shape your future crisis communication strategy.
---
Your Position Will Be Stronger If You Manage This Well
As a communications manager, all eyes are on you during a crisis. You'll have an unseen internal platform, potentially even bigger than the one your CEO has.
Take advantage of this. Manage the crisis well, turn it into an opportunity, and it will enforce your internal position and give you opportunities to grow your career.
But beware of possible envy from your colleagues. There's a lot of internal stress during a crisis. And everyone knows that when it's all over, reports and evaluations will be made. So, the coin might flip over to the other side: your colleagues might use your highly visible actions to cover up their failures and put the blame on you.
---
This is Your Chance to Get Buy-In for Projects
You can use a crisis to get management to buy-in for future projects.
"Dear CEO: ​ This situation is the ultimate proof that we need to develop an online newsroom."
"Dear CEO: I've always said that we need to work on our social media presence. This crisis shows that not having any is damaging to the company. Let's work on this after this is all over."
But whatever you do, don't be the "I told you so" guy or girl. No-one likes a smartass, and it's not productive.
---
Your Brand Will Never Have a Bigger Stage Than This
Let's use an example of an HR related crisis: You're firing a lot of people, and the media are on it. If firing these people will not have an impact on the quality of the services or products you're delivering, you'll have a huge platform to push these messages.
You've got a direct line to your potential clients to inform them that your product will be more accessible because you've cut labor costs. It's hard. But it's true.
You should consider that although you're not scoring any points with the bigger audience, you have a unique opportunity to send your message to a well-targeted portion of the public. Of course, smart messaging is key in this.
---
So, in the end…
It goes without saying that the examples mentioned above are not applicable in every crisis situation. But they clearly illustrate the benefits of properly managing a crisis. The benefits can be personal, but if cleverly managed, they will also help the entire organization.
---
This is a guest post written by Bram Boriau. Bram is the founder of Talking Birds Public Relations and has extensive experience in crisis communication.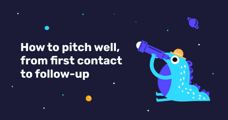 Download your free pitching pack
See what the most effective pitches are made of, based on 15,976,113 emails.
About Prezly
In the increasingly complex world of modern PR, Prezly seeks to create simplicity by arming brands with the tools to tell authentic stories. Prezly's software brings together contact management, newsroom publishing, distribution, analytics and coverage reporting to give you and your team full control over your comms.
In their spare time, the Prezly team enjoys building open-source resources to help comms professionals share their experience and build something better, together :)