August 21, 2023
Introducing: Buttons for stories and campaigns
Publish engaging stories or press releases with in-line buttons
We've been listening to your feedback and are excited to announce the much-anticipated arrival of the "Buttons" feature in our editor!
You can now seamlessly incorporate buttons into both your stories and emails. All it takes is selecting the "Button" option from the [+] dropdown in your editor, defining the button's label and adding the URL you want the button to link to.
The Button embed menu also offers styling options, enabling you to further customize your button's appearance and alignment.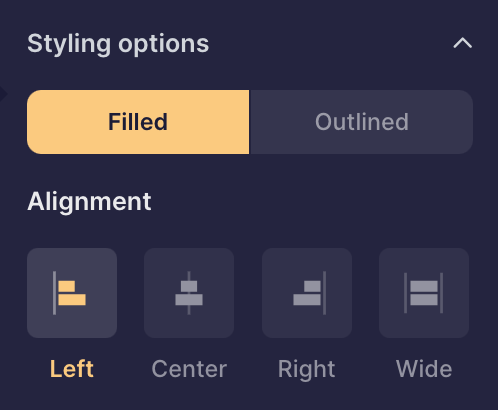 See how you can add buttons, how to set up their default color in your site settings, and also if it is an available feature for your site's theme ⬇️
---
We'd love to know what you think!
Have any feedback or questions about the new Button feature? Go all out – we want to hear it all :)