Configuring stories
How to share your story
Share your story directly from the dashboard or through third-party solutions
1. Sharing via shortlink
In the Stories tab, when hovering over any of your Stories, you'll find the "Share" option under the "More" button (three dots, on the right-hand side of the screen)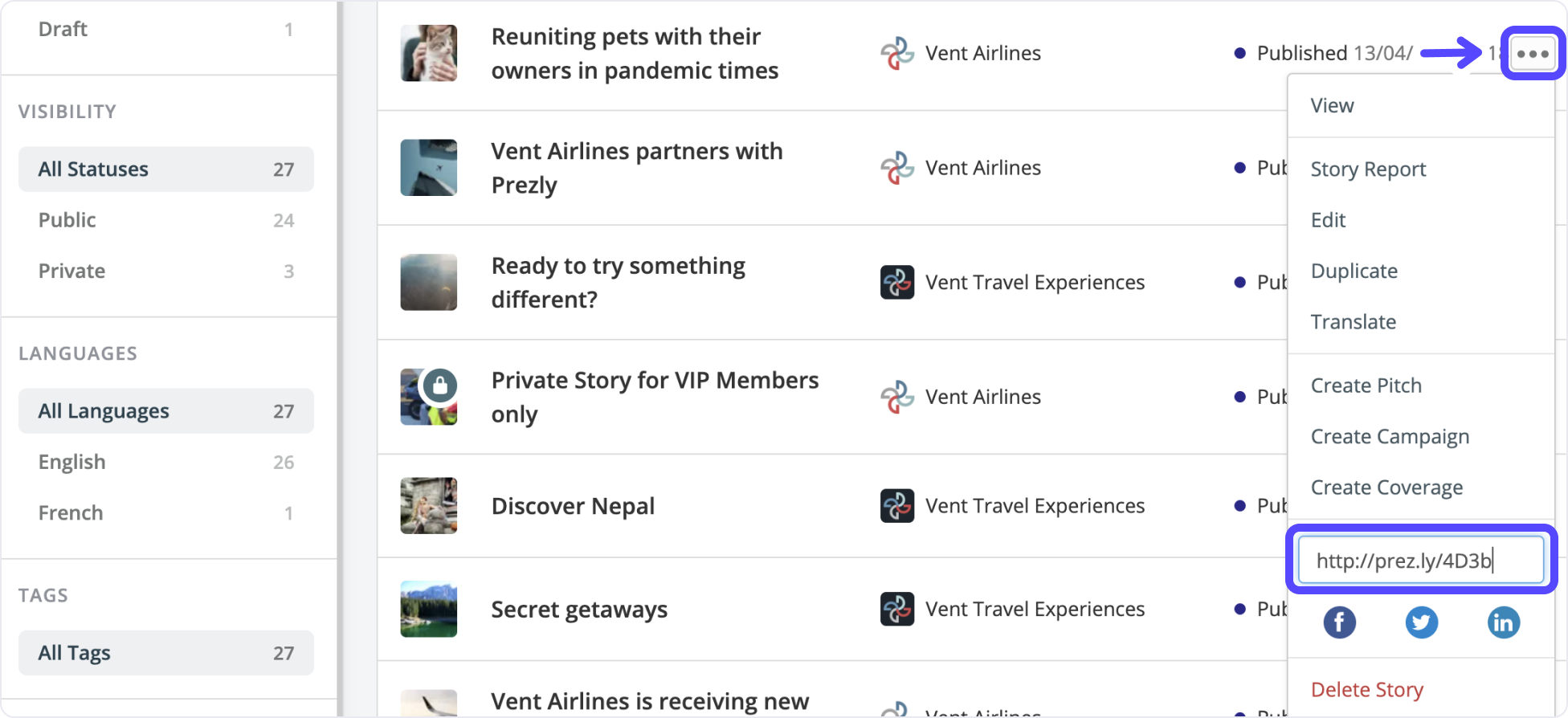 2. Share directly to social media
You'll also find a quick option to share to your social media channels under the "More" button.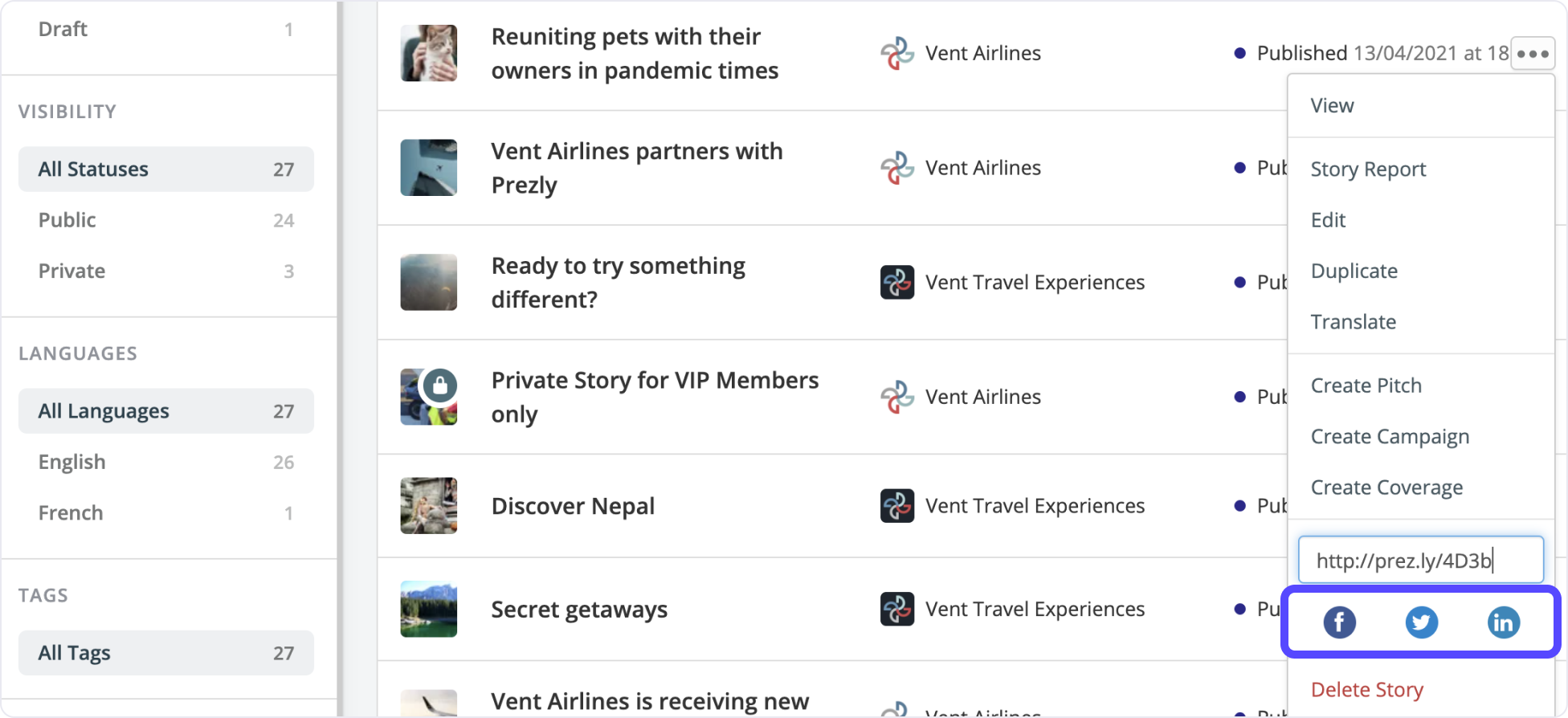 Or share the story from within the story editor on the top right side of your screen.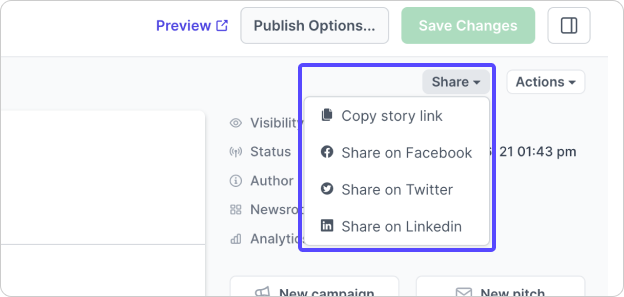 Learn more about sharing to Social media here.
3. In Belgium? Share via PRpro
Belga's PRpro service makes it easy to instantly distribute your press releases to all of Belgium's general media simply by publishing them through Prezly.
⚠️Note: To use this service, you will need to have an active PRpro subscription, currently priced at 1,800€ excl. VAT. Please contact Belga for full details.
After opening a Story in edit mode, switch to the "Sharing" tab and you'll be able to share your story through PRpro.
4. Posting a quote from your Story directly to Twitter or Facebook
⚠️ This function is currently under review & available only on Legacy themes ⚠️
​
Want to quickly share a quote from your Story? Open the live link, select the desired quote and our Social Media buttons will pop up.
Still having trouble setting this up? Check our full guide here.
---
Build your own solution through our API
If you have coding skills or a developer on your team, you can use our API documentation to build upon the sharing capabilities of Prezly.
Automatically post new stories to Social Media
💡This workaround requires third-party solutions
You can automatically share your stories to social media platforms by using dlvr.it (an external tool).
You'll have to register for a free account and then follow the steps from this guide.