Configuring stories
Duplicating a story
Make a copy of any story to use as a base for a new story
You can easily duplicate a story to use as a foundation to draft a new story, or to publish the same story to multiple sites (i.e. creating an agency portfolio).
❗ If you wish to publish a duplicated story in a different language, follow these steps to ensure that the different translations of your story remain linked.
Select the story you wish to duplicate via your Stories page. Hover your cursor over the story you want to copy, and you'll see the "•••" menu appear on the right side of your screen. Click this menu and select Duplicate to copy the story.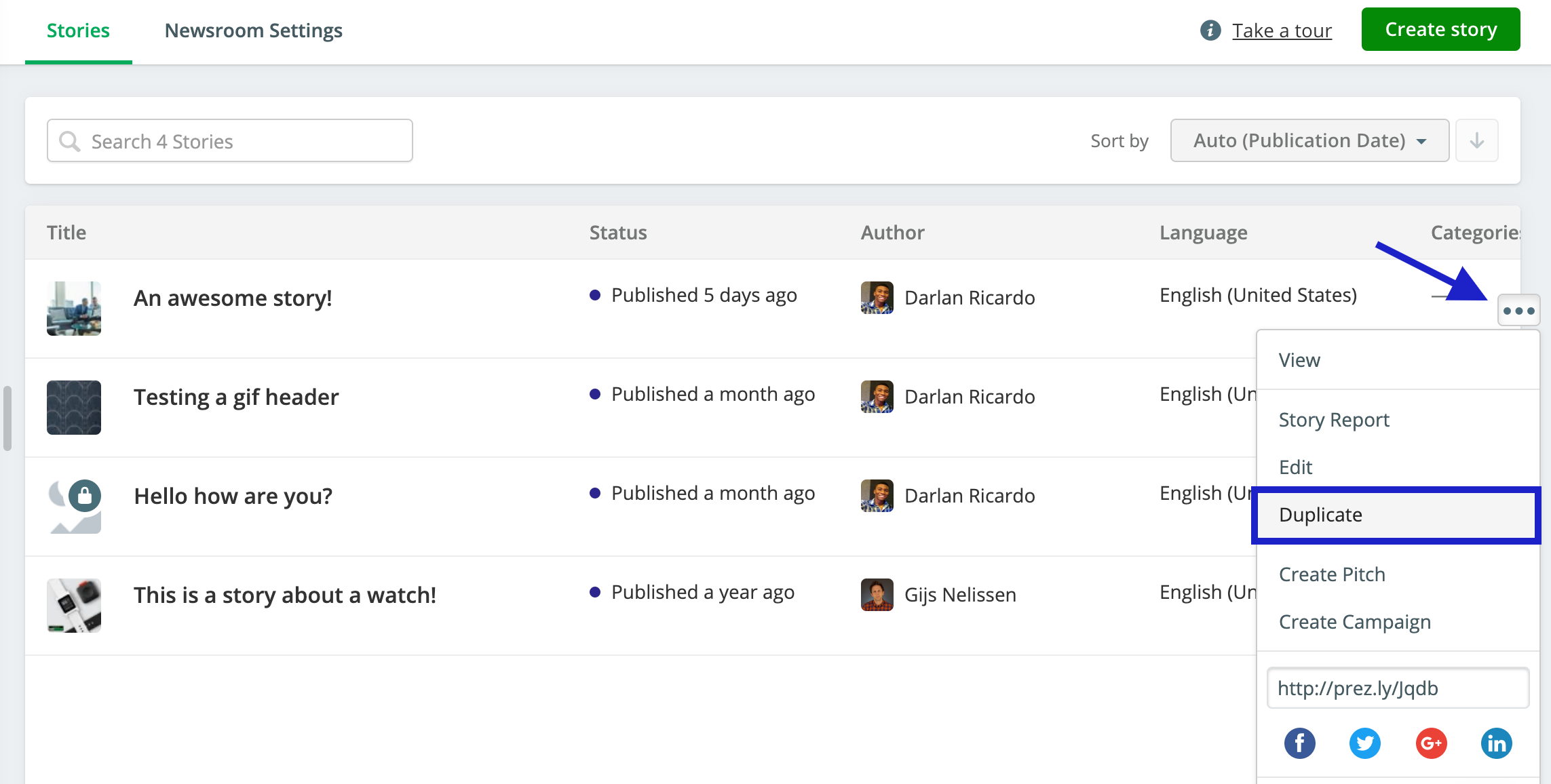 Clicking this button will effectively copy the entire story (including uploads, images, videos, etc) and create a new story as a draft.
Then you'll be able to make any changes to the story and hit Publish when you're all set.
You can also duplicate a story directly from the Story Editor. Click on the Actions drop down on the top right of the editor, and select Duplicate story.