Styling your site
Story style for emails
Choose how your Stories look when they're added to Campaigns or Pitches
With Story styles, you can choose how your stories look when they're added to Campaigns or Pitches.
To get to your Branding options, go to your site (by clicking Sites in the top menu and then the site name). This brings you to your Site settings.
In the Branding section, scroll down to Story style in campaigns and pitches. From here, you can set the colors for the story's background, title, links, and text specifically for emails.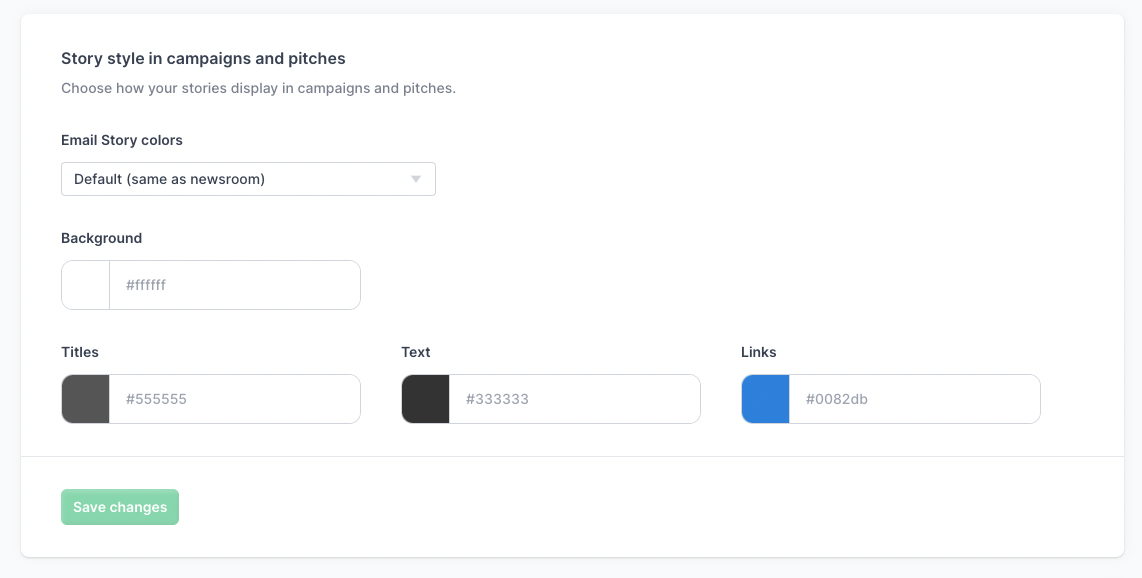 This allows you to customize the look and feel of your emails to keep them consistent with your brand!