Coverage
Connect your media coverage tracking tool with Prezly
Pull your latest coverage and brand mentions all in real-time, right in Prezly
While Prezly does not have a built-in media monitoring and alerts feature, you can still bring a complete overview of your brand mentions and earned media pulled straight into your account.
Prezly Coverage integrations
Prezly has started working with some of the most popular media coverage tracking providers to grab all your latest media mentions and automatically log them into your Coverage page within our tool.
This allows Prezly customers to see coverage reported in tools such as Belga.press or Kantar, among others, and link them to their Campaigns, Stories, or Newsrooms within Prezly.
⚠️ Note: Coverage integrations are only available for Prezly customers who are subscribed to the Premium or Enterprise plan, as it requires the Coverage feature to be enabled.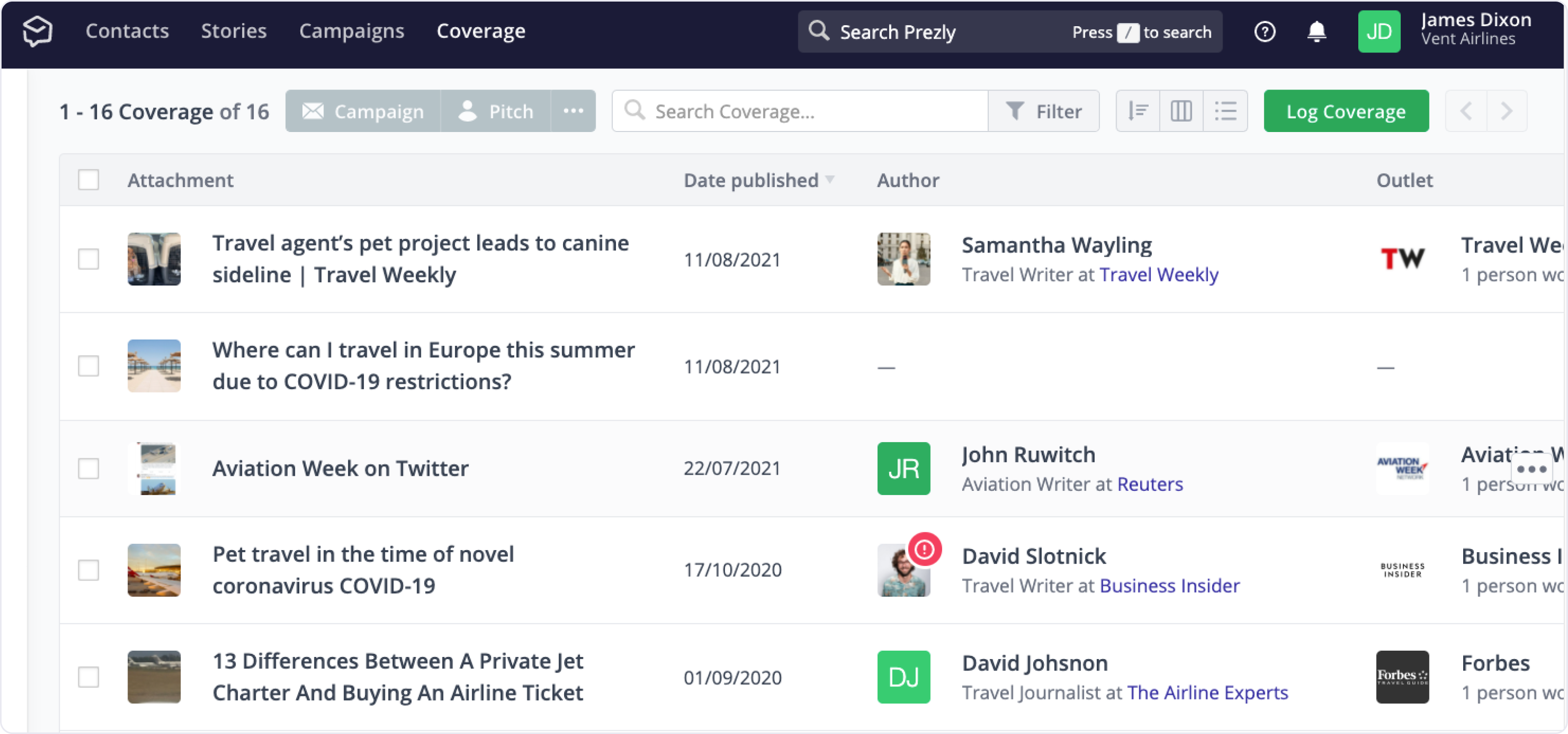 Belga.press (or Gopress)
This integration allows you to bring your Belga.press coverage into Prezly. It is currently free for all Prezly accounts, who are also customers Belga.press. Watch the video to learn how it works here.
If you would like us to enable this integration for you, get in touch by chat or email [email protected].
Kantar
This integration can be added at no extra cost from Prezly. However, Kantar may charge an additional fee, depending on the work required for this integration from their end.
If you are interested in getting all your press clippings and media mentions from Kantar straight into your Prezly account, get in touch with us through chat support or email [email protected], and we can organize the necessary arrangements.
---
Don't see your coverage provider?
We're still working on creating integrations for this feature. Let us know which coverage tool you use and we'll see what we can do :)