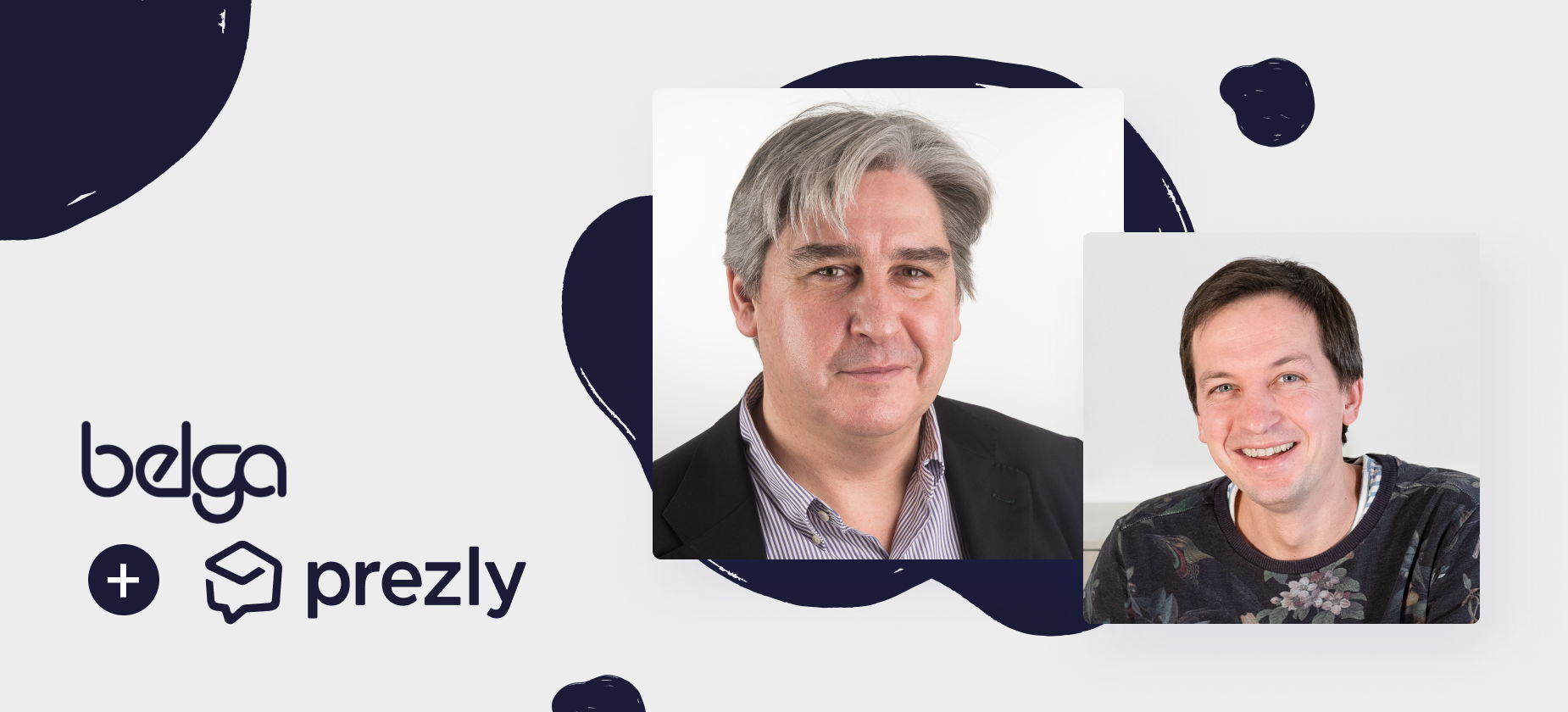 February 16, 2021
Belga announces technology partnership with Prezly as it celebrates 100th anniversary
16 February 2021: Belgium's national news agency embraces the future of PR by announcing a new partnership with Prezly, the region's key player in communications technology.
Belga sent its first messages to the world on 1 January 1921. From correspondents telephoning to get their news to editors, to relaying stories from trips abroad through Belradio's radiotelegraphy and long-wave antennas, Belga has always been driven by developments in technology.
Today, Belga once again places itself at the technological forefront of the public relations profession by integrating its platforms with Prezly, Belgium's foremost leader in PR software.
Prezly's software provides a complete solution for communications professionals, enabling PR teams to manage their contacts, publish multimedia stories in branded newsrooms, distribute content through tracked campaigns and pitches, and – most recently – log their coverage.
The new integration automatically pulls coverage from users' Belga.press subscription into their Prezly account, linking it with the author of the coverage in their CRM, as well as with the newsroom story covered – fully centralising their PR.
Also included in the integration is Belga's PRpro service, allowing users to instantly distribute their press releases to all of Belgium's general media simply by publishing through Prezly. 
This automation will not only save PR teams hours of manual work, it will also surface new opportunities among contact lists and identify the most effective stories by factoring in campaign performance metrics.
The Belga–Prezly integration has been tested and is already being rolled out to joint clients, such as Mark Van Hamme, the inhouse PR Communications Manager at sustainable energy supplier Eneco: "It saves a lot of time. It makes my life easier and the outputs more effective."
"For years now, the PR profession globally has struggled to take advantage of new technology to make their processes simpler, faster, and more effective. By partnering with an established tech player like Prezly, we aim to modernise public relations and create a new global standard in PR management." ​
​​
​– Patrick Lacroix, CEO at Belga
"We at Prezly are absolutely honoured to be joining forces with the most established news agency in the country. By combining Belga's unparalleled experience with Prezly's technology, we are confident we can drastically improve the working life of every communications professional in Belgium." ​
​​
​– Jesse Wynants, CEO and co-founder at Prezly
The partnership will be officially launched at a joint event between Belga and Prezly at 11am CET on Friday 26th February, which will include a product demonstration showcasing the new coverage and PRpro integration. Registration is free at prezly.com/belga.