Send professional email campaigns that simply deliver
And identify the contacts most likely to share your story.
1
Create a campaign with all the bells & whistles
Embed your Prezly press releases and media assets directly into your personalized email campaign with just two clicks.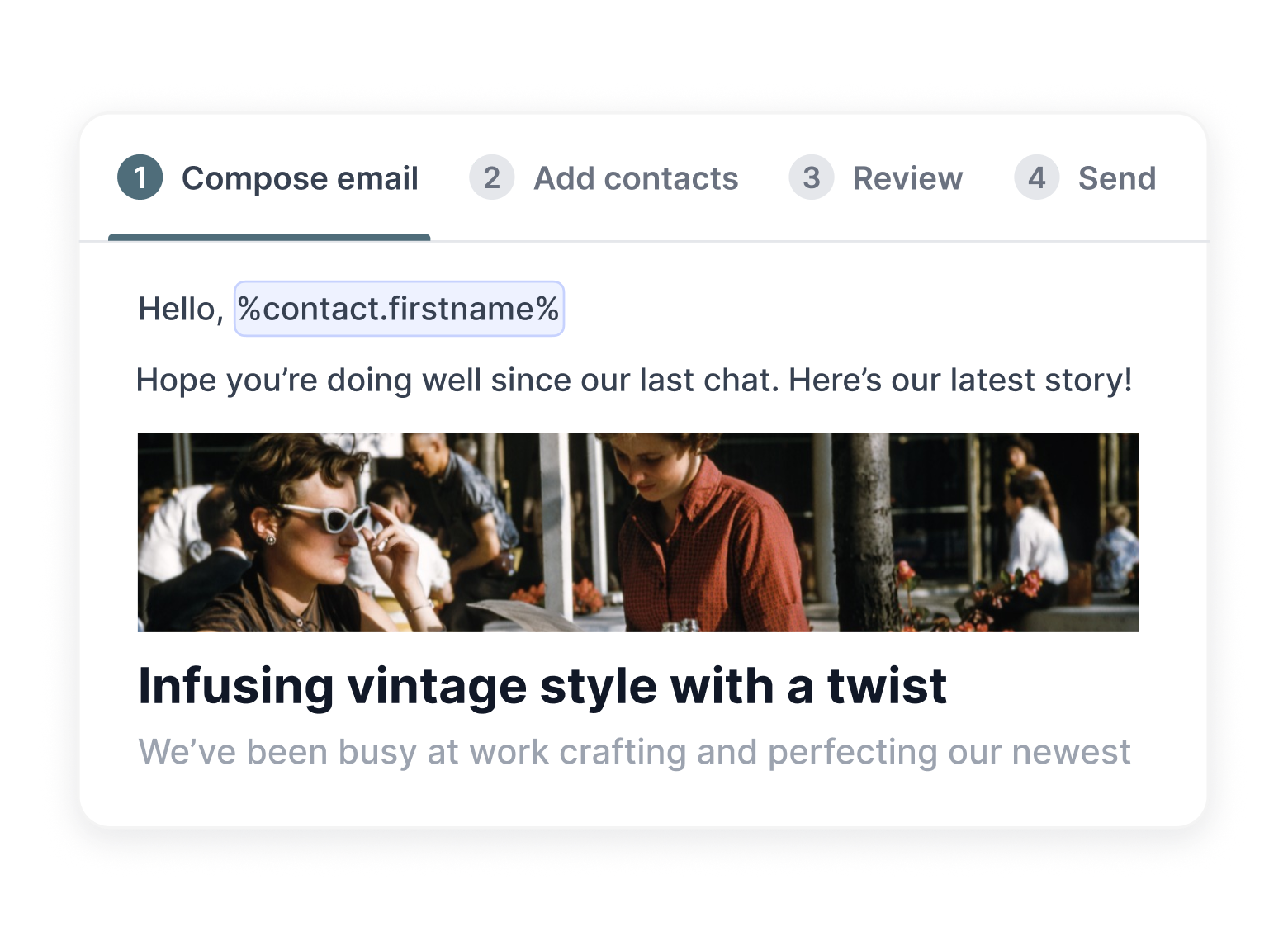 Embed anything from galleries to social posts
2
Choose recipients from your Prezly CRM
Select the contact segment you want to email or add recipients by using tags. We'll even tell you if there are any duplicates or bad emails.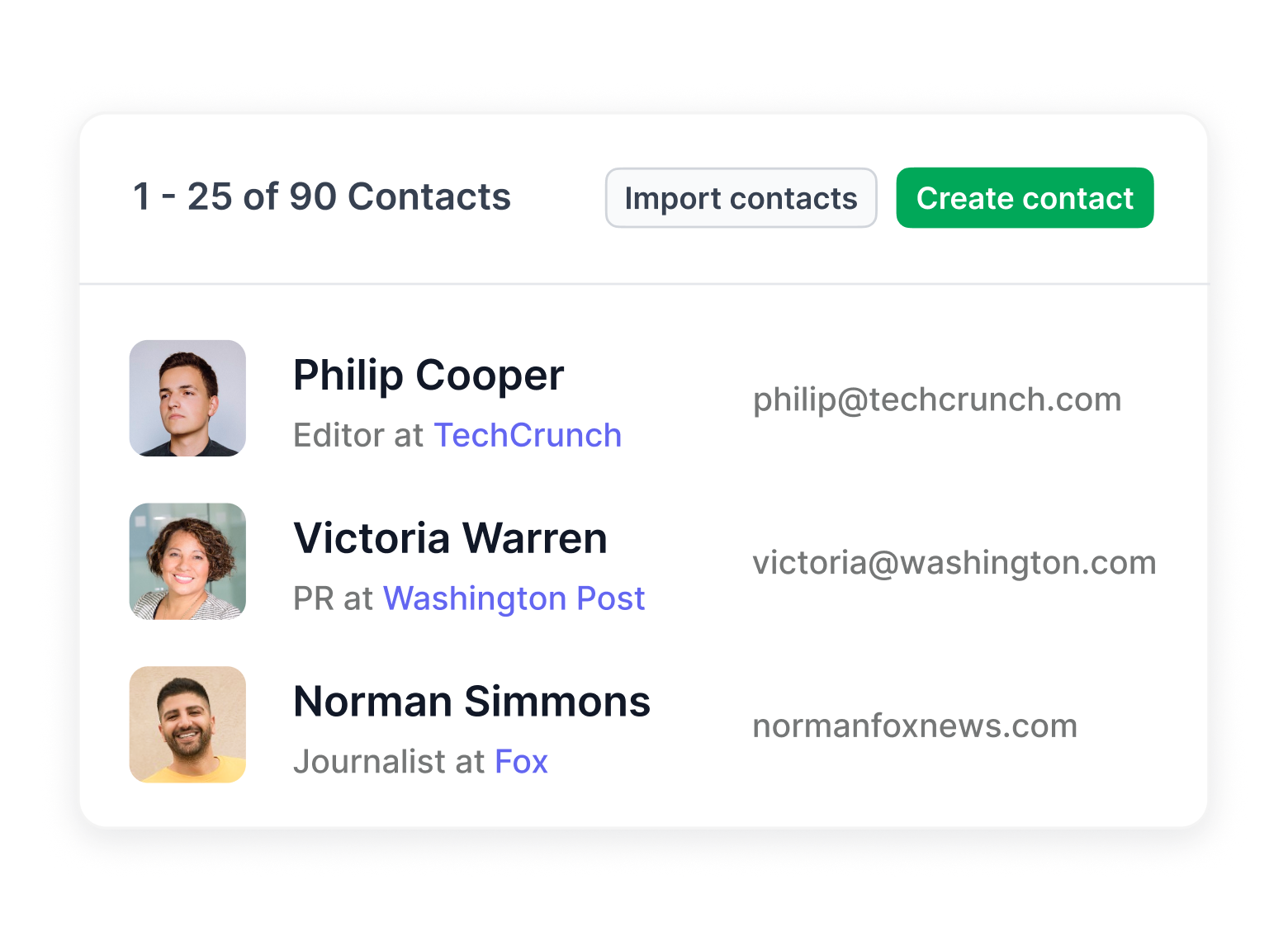 3
Identify the contacts who love your story
Real-time campaign reports tell you which contacts are reading your story, who to follow up with, and which emails are out of date.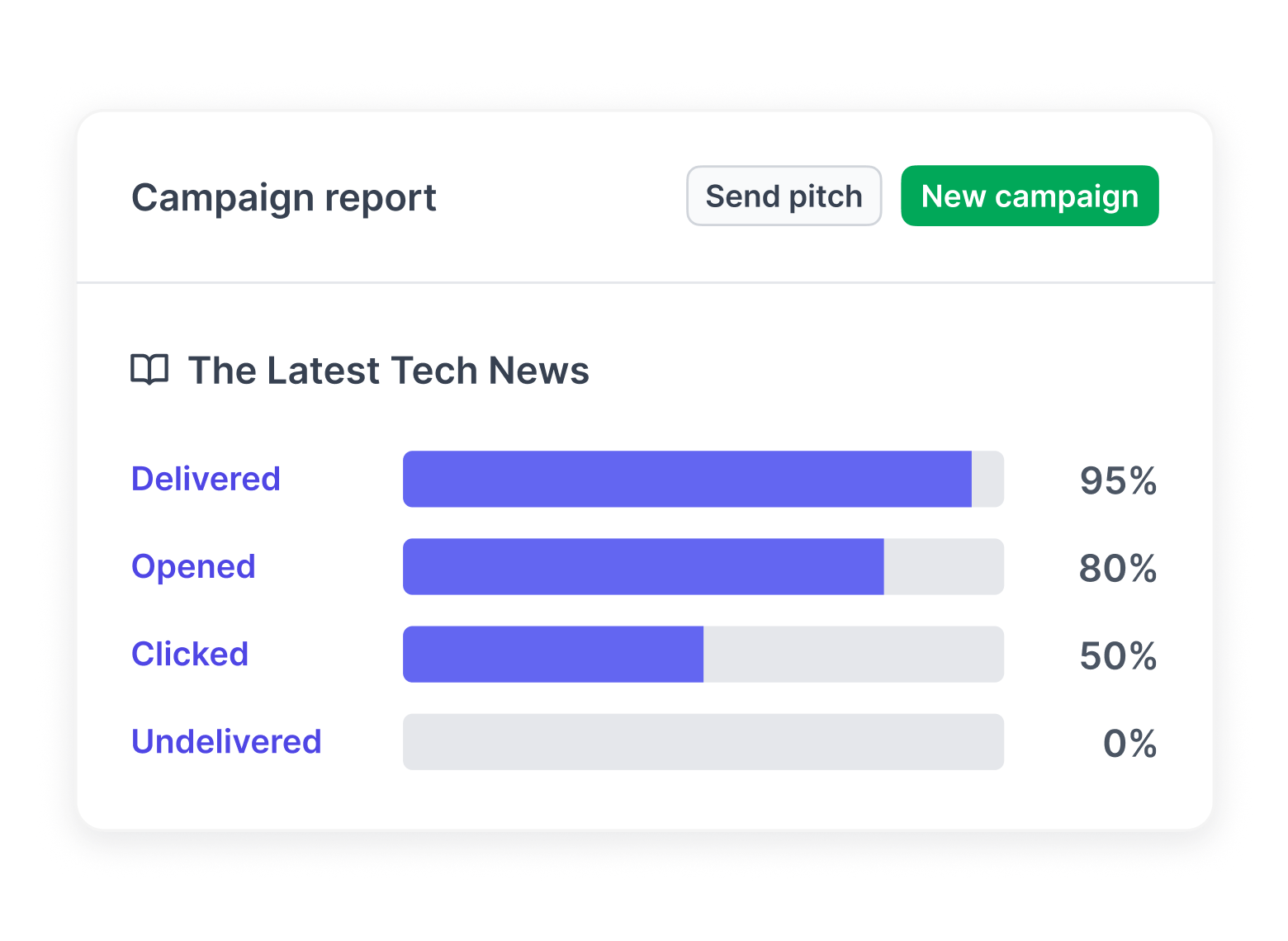 Identify your most engaged contacts
I've noticed journalists know that if a campaign is sent out by Prezly, they can easily download the pictures, the press release is user-friendly and so on. They know it's a good system.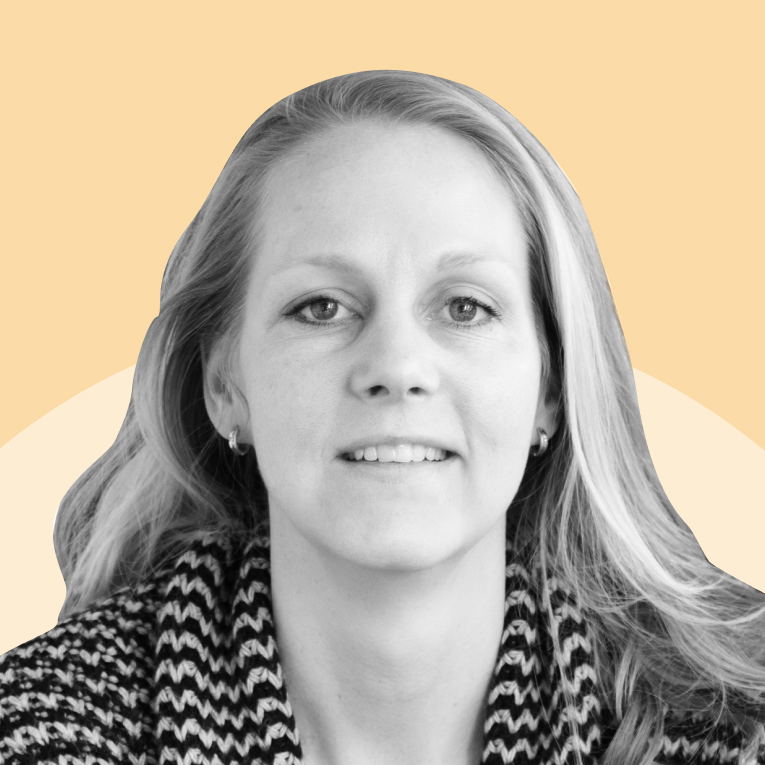 More features to fall in love with
Save hours and find your zen with Prezly for PR teams
All-in-one comms
Your campaigns plug straight into your CRM, site and coverage, giving you insights into what works and saving you time.
Sleek design
Create multimedia stories that make every contact feel like your biggest fan, whether you're emailing 1,000 people or 10.
Stay out of spam
You can rely on Prezly to get your most important emails delivered, whether you're sending from our domain or yours.
Flexible comms
Use the same system to send media campaigns, 1–1 pitches, internal comms, coverage reports, newsletters and more!
Sign-up form
Include a sign-up form on your site or newsroom so that new contacts can register for your updates.
Campaign insights
Use real-time campaign reports to understand which stories perform best and spot opportunities to follow up.