A simpler way to manage all your contacts
All your contact lists. One powerful tool.
1
Import all your team's contact lists
And we do mean all of them. From here, it's easy to use tags and segments to create a holistic, searchable database of all your contacts.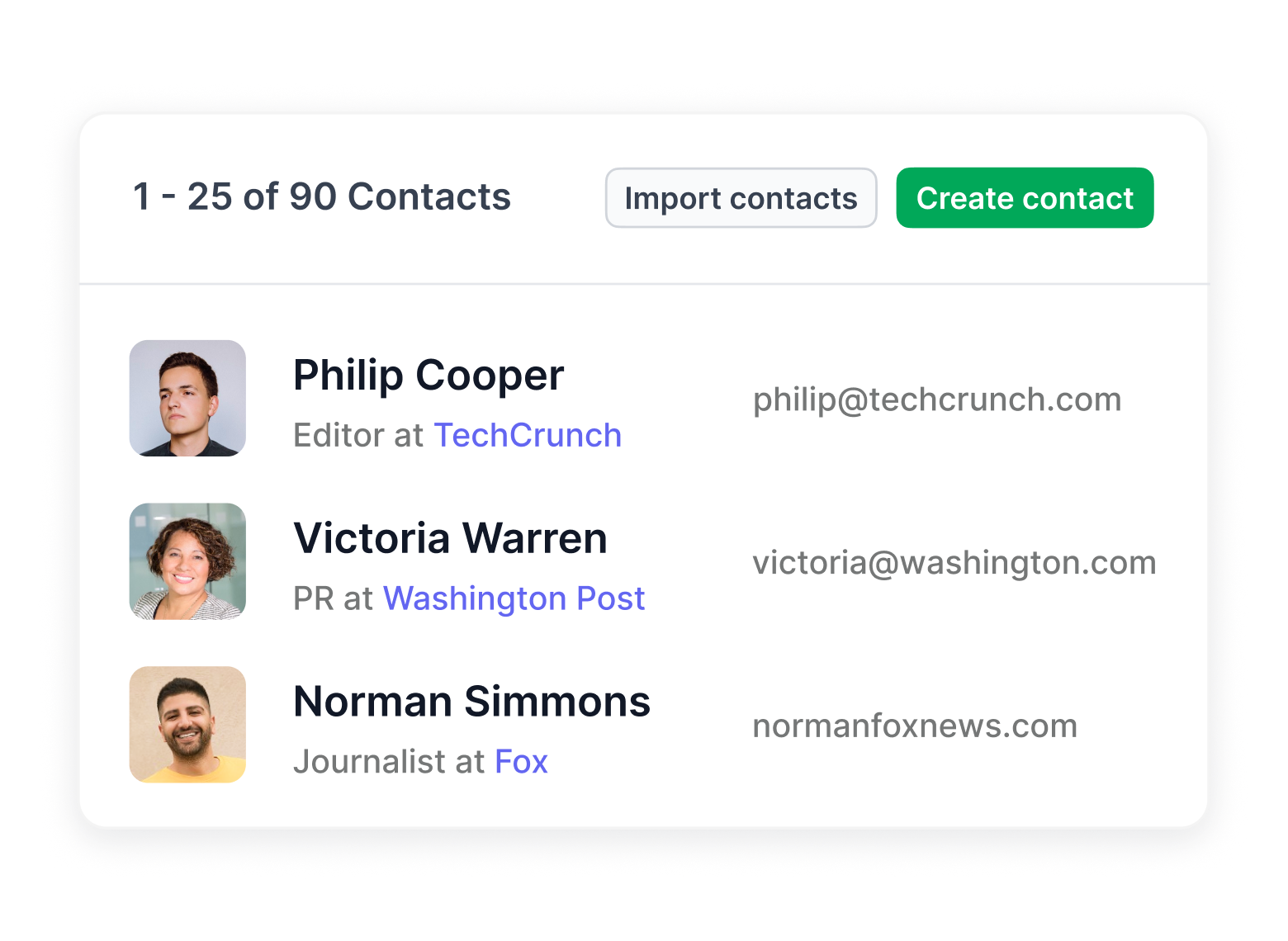 Save 2hrs /week managing contacts in Prezly vs Excel
2
Send campaigns straight from the app
No more juggling software! Your whole team can create press releases, pitch contacts and share media assets directly through Prezly.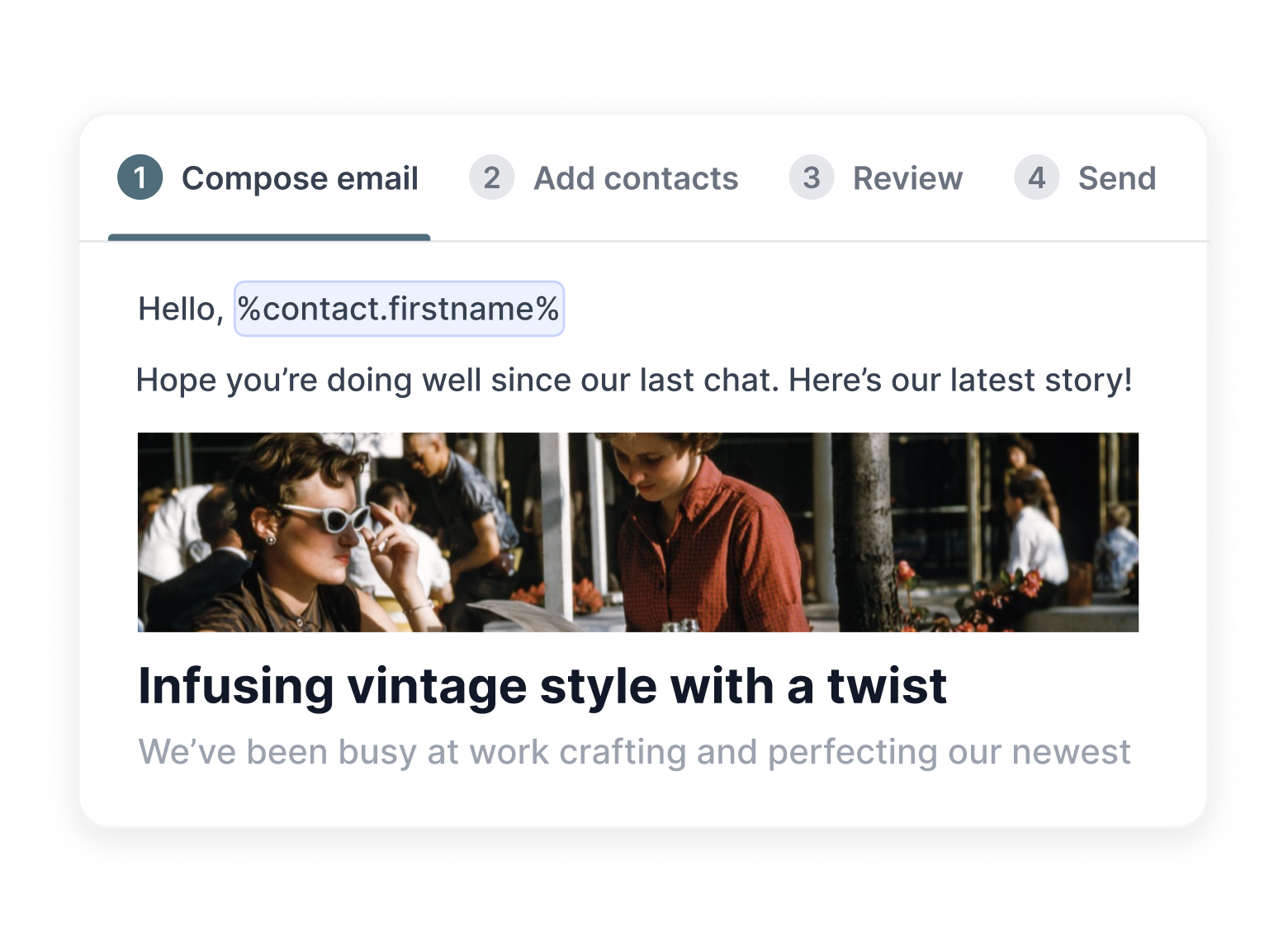 Prezly campaigns get a 46% open rate on average
3
Get practical insights into every relationship
Use robust campaign reports and engagement analytics to figure out what resonates with your audience and spot outdated contacts.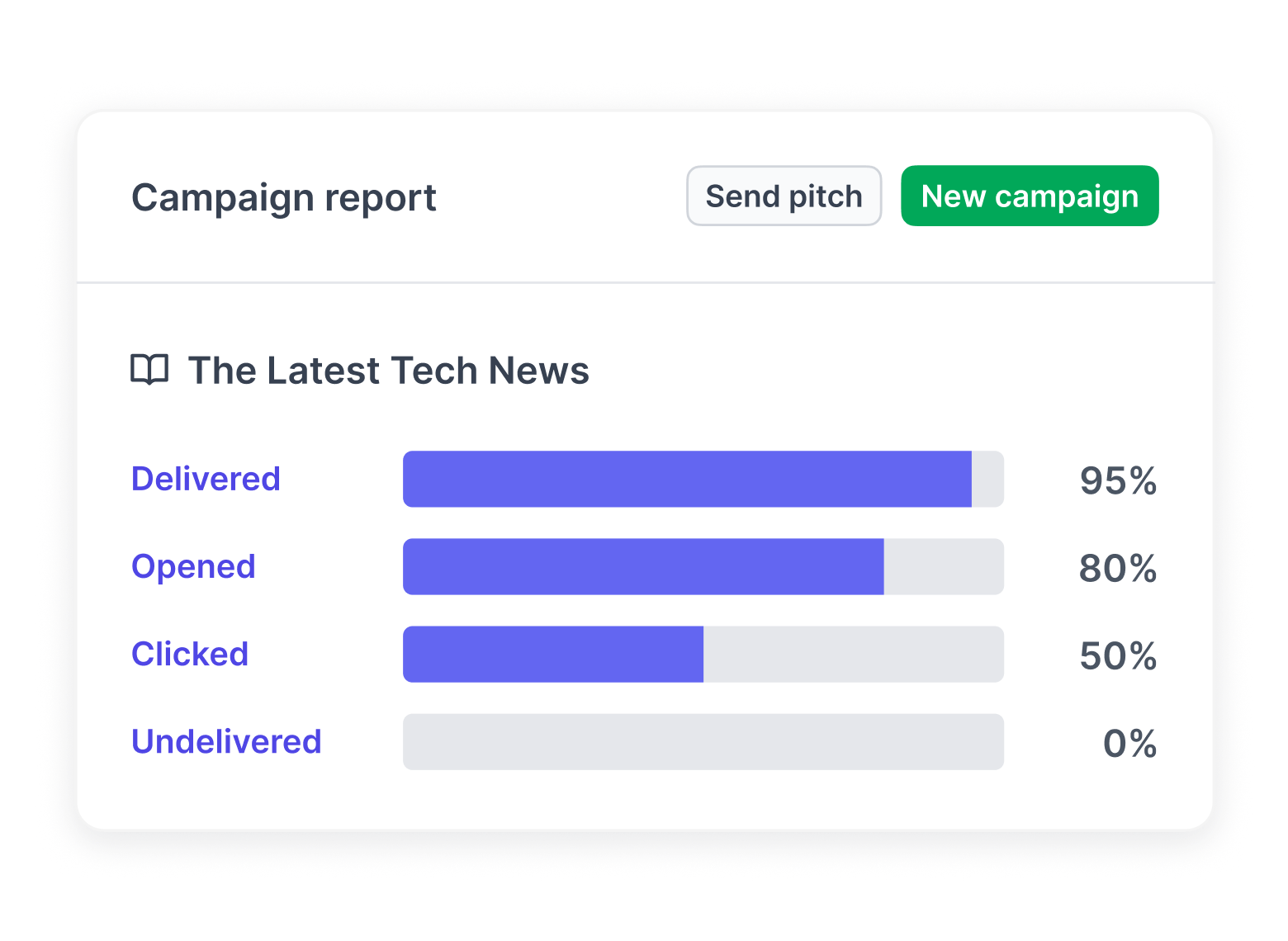 Careful contact management and watchful relationship building are keys to success in PR, and the analytics from Prezly help us to adapt strategies where needed.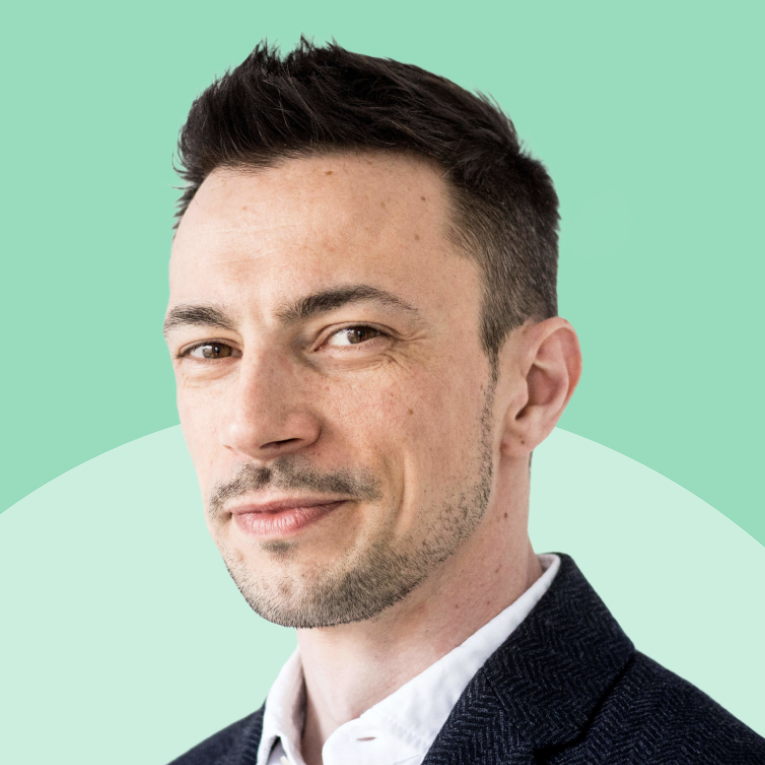 Get out of Excel hell
Save hours and find your zen with Prezly for PR teams.
Manage multiple contact lists
Group your contacts by tag and organization, or create simple, dynamic segments that sort them into lists you can use again and again.
Easy import & export
Whether you need to create one new contact or import 1,000, getting your media lists into Prezly is almost as easy as getting them out again.
Own your relationships
Retain full control of your contact lists and get a clear picture of who is engaging with your content.
Spot out-of-date contacts
Bounced, inactive or duplicate contacts? Prezly will flag them so you don't spend weeks wondering why they don't reply to your email.
Collaborate with your team
Set permissions for each member of your team, get a clear record of who worked with which contact, and tag one another in contact notes.
An overview for each contact
No more inbox hopping! Each contact shows you all the campaigns they received, as well as any linked coverage and team notes.
Trusted by hundreds of brands
With Prezly, it's easy to keep track of a lot of journalists at once and create specialized campaigns just for specific contacts.