Coverage
Log coverage from the Stories page
How to log or add coverage from your Stories overview
On the Stories page, hover over the story you'd like to create coverage from and click on the "•••" (option) button on the right side, then select "Create coverage".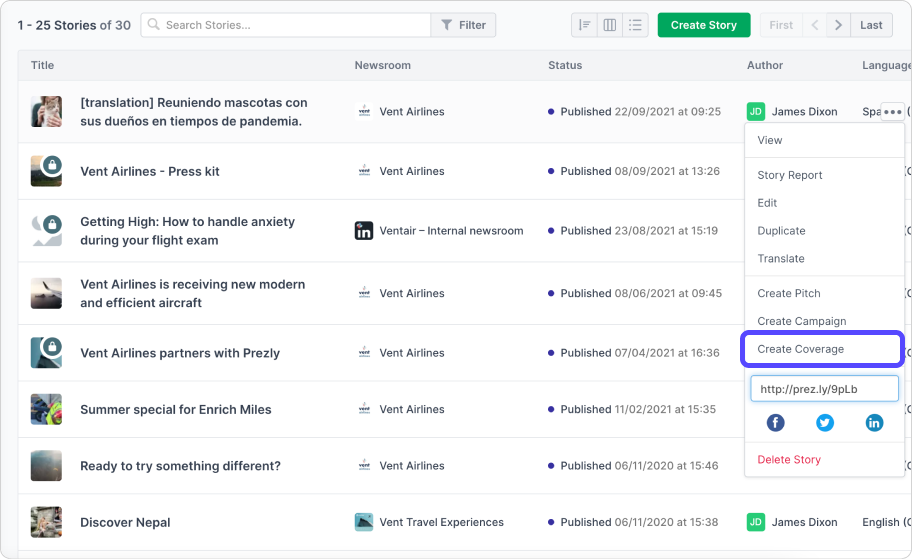 When you create coverage from your Stories overview, the New coverage form will appear on the right side of your account.
Then, if you'd like to see the coverage that is linked to your story, all you have to do is go to the Coverage area of Prezly and filter by your story title.