Coverage
Connect your media coverage tracking tool to Prezly
Pull your latest coverage from tools like Belga, Auxipress and Talkwalker into Prezly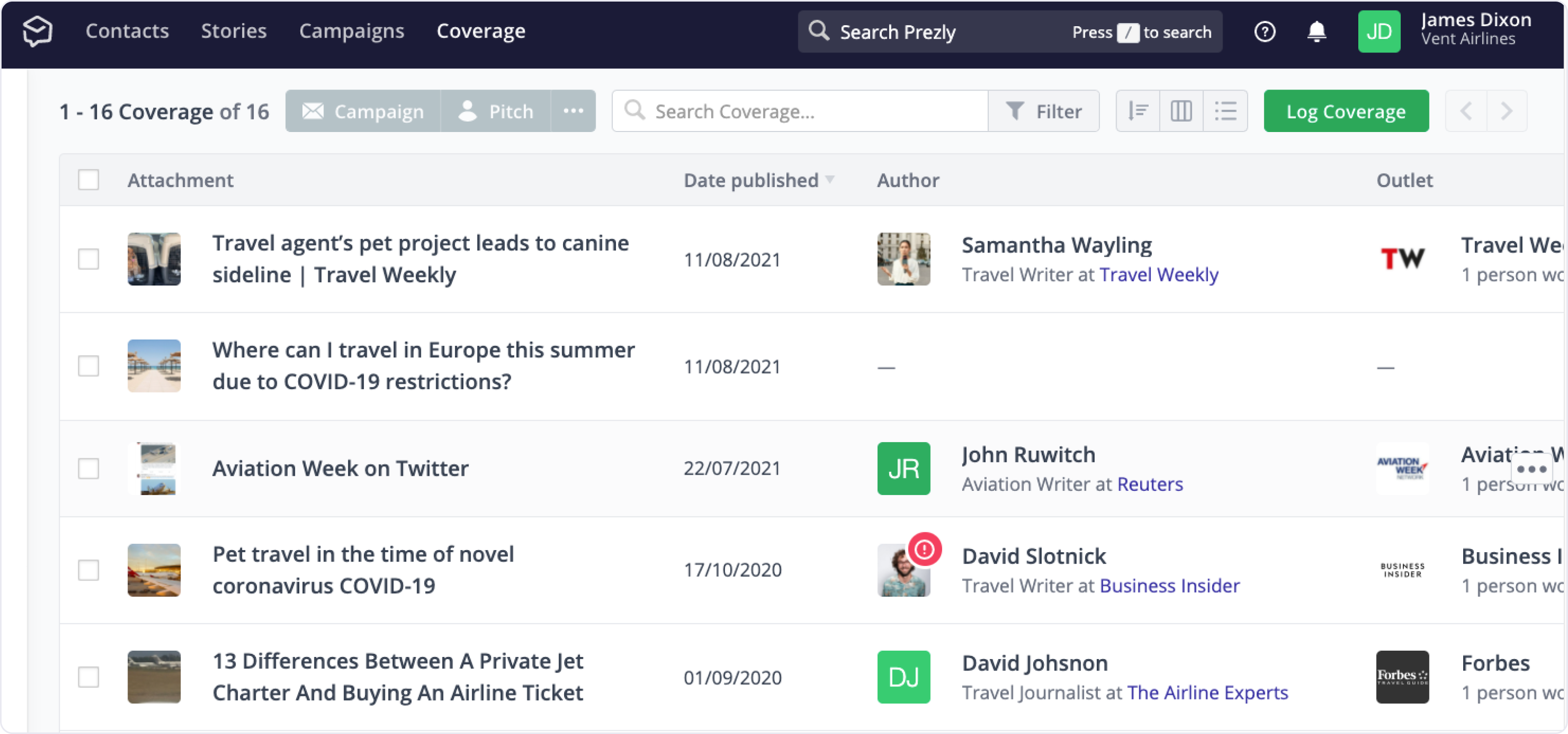 Get a complete overview of your brand mentions and earned media by integrating your existing coverage provider with Prezly. This will allow you to link your coverage to a story, site and contact in your Prezly account, giving you a clearer picture of who is talking about your brand.
See below for details on available coverage integrations:

---
This integration allows you to bring your Belga.press coverage into Prezly. It is currently free for all Prezly accounts who are also customers of Belga.press.
If you would like us to enable this integration for you, get in touch by chat or email support@prezly.com.
We'll need the following from you:
Kindly login into your Belga account and go to Explore → Boards.
Find the board that you want to integrate, then click "Change board preferences" in the top-right corner.
Under the "Advanced" section, you will find the "Quick integration link". Please copy this and send it over to us - that is the feed URL that we need to save into the correct board/site.
​⚠️If you do not see the "advanced" section, you may need to request it be enabled by emailing belgapress@belga.be, you can read more about this HERE ⚠️
Prezly also supports integration with any media coverage tracker that uses an RSS feed, including:
Auxipress
Talkwalker
Meltwater
Ammco
Mediaweb
Google Alerts
Other RSS feeds
Vendor-agnostic RSS feeds, such as blogs, may also be used as a source of media coverage.
The above integrations can be added at no extra cost from Prezly. However, the coverage provider you use may charge an additional fee depending on the work required for this integration from their end.
If you are interested setting up any of the above and getting all your press clippings and media mention into your Prezly account, get in touch with us through chat support or email support@prezly.com.
---
We're still working on creating integrations for this feature. Let us know which coverage tool you use and we'll see what we can do :)