March 27, 2023
Revamping billing: A new Plans page & a self-upgrade option
More control over billing settings, plus a better overview of subscription & plan limits
---
Behind the scenes at Prezly, we've been improving the way our users handle their billing and plan details, and we're excited to finally announce our latest release!
Meet the brand new Plans page, the improved Billing page, and last, but definitely not least, the ability to self-upgrade directly in the Prezly app ✨
NEW Plans page
Have a complete overview of all available Prezly plans
Easily compare plans side-by-side to decide on a plan that best suits your needs
Manage your plan or upgrade to a better plan directly from the app, without having to contact support first
Upgrade your plan in just a matter of clicks!
​1. Choose a plan
​2. Confirm your billing information
​3. Review the details of your upgrade and purchase your plan upgrade!
Improved Billing Page
Manage all billing information and payment details in one convenient place
Have a quick overview of your current plan availability and limits
Update your payment method and keep track of your account renewal date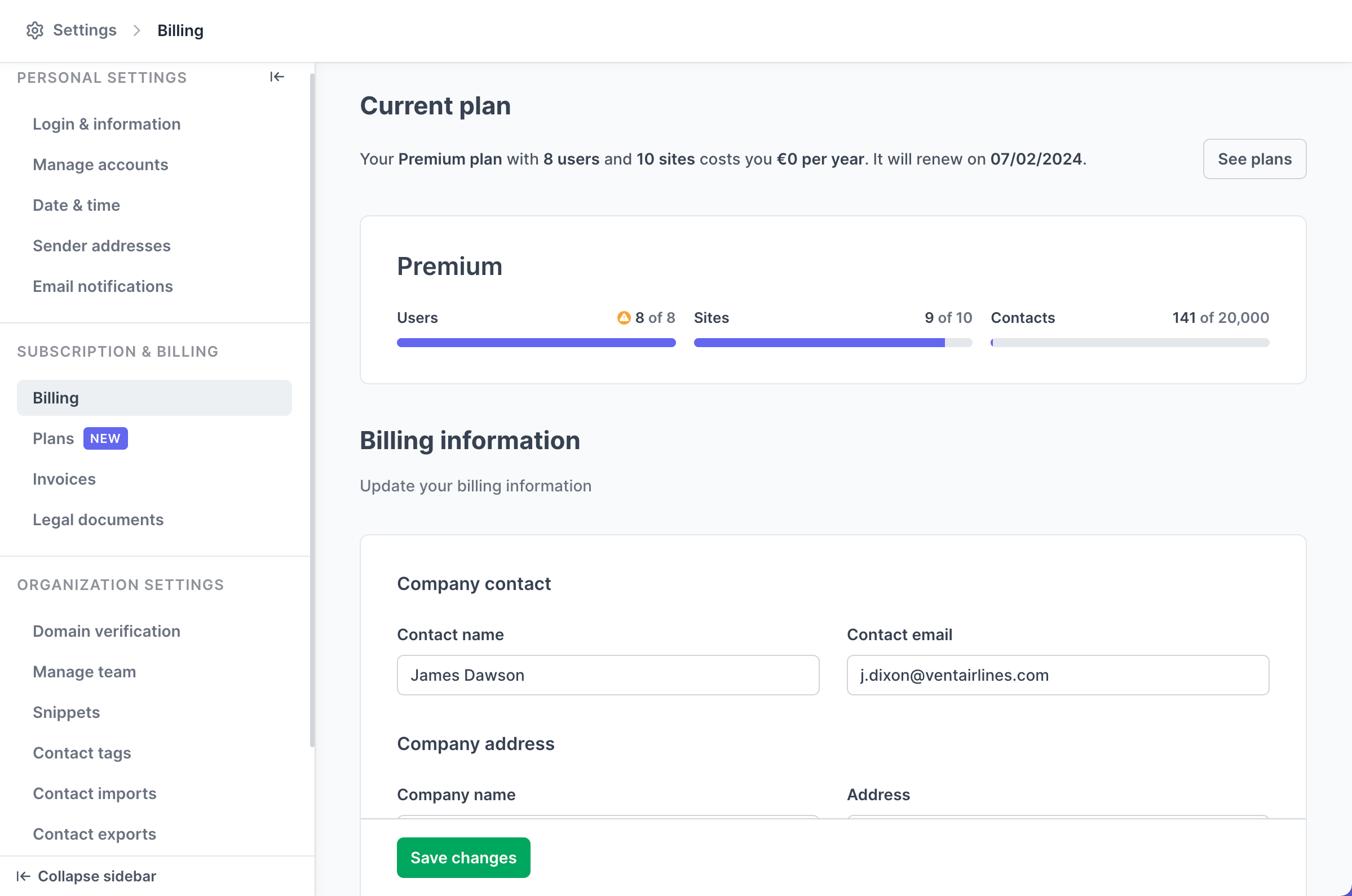 For more information on billing, plans, and upgrades, click here. Have any feedback or questions about managing billing and plans? We want to hear it all – let us know via our chat support!