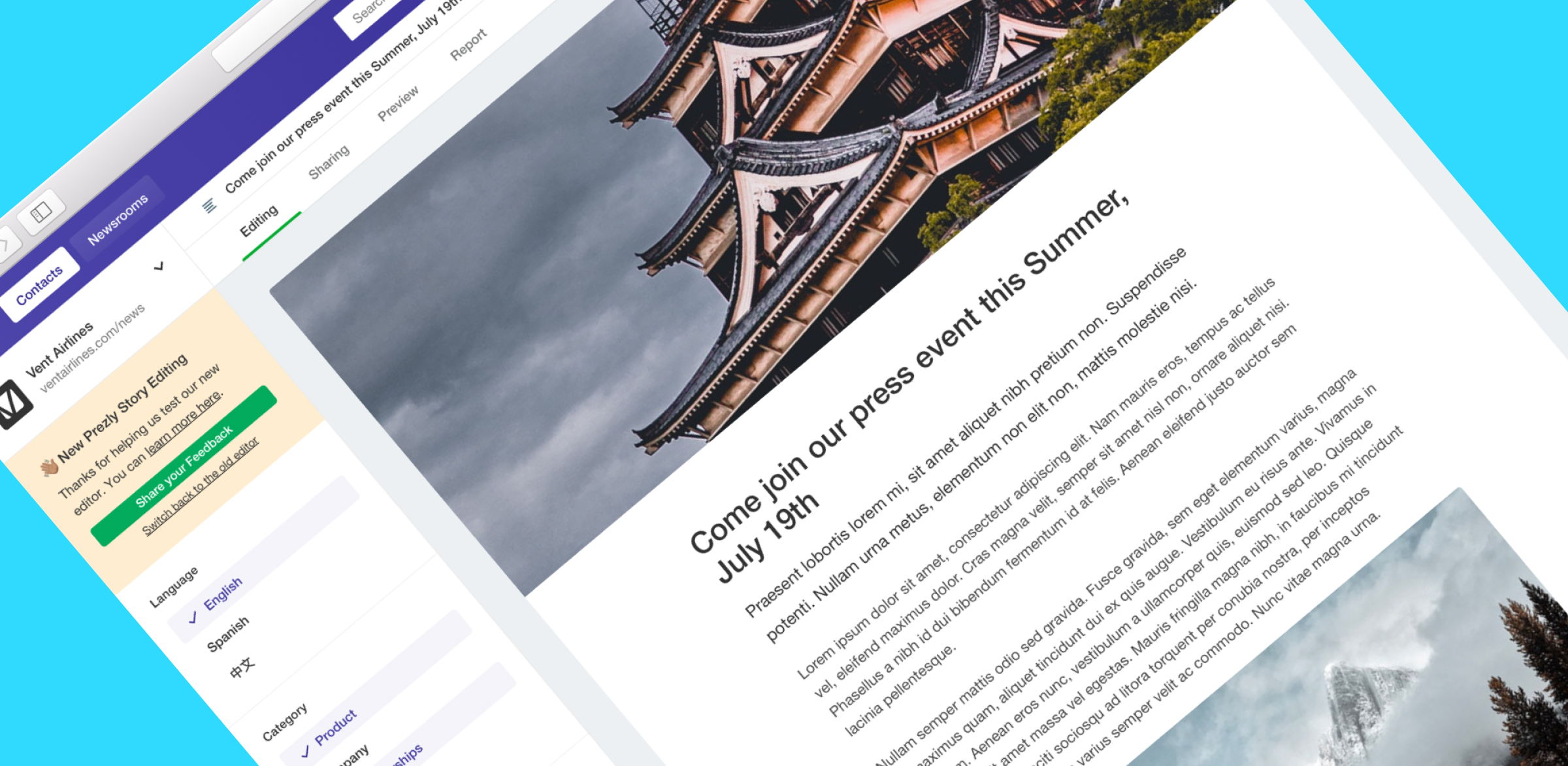 July 30, 2018
New in Prezly: A better place to create your Stories
A blank page has never been so welcome. Our new editor puts the focus where it should be: on you and your content.
Monday, July 30, 2018
For the last year, we've been continuously working on improving Story editing within Prezly. We've made huge improvements in our support of images, including inline image support, we added new formatting tools to improve your workflow, integrated with social media platforms, and made significant performance improvements that have led to swarms of great feedback (thank you!).
Today, we're super excited to show you the latest update to Story Editing within Prezly. The new Story Editing Interface has been designed with one specific focus: you and your content.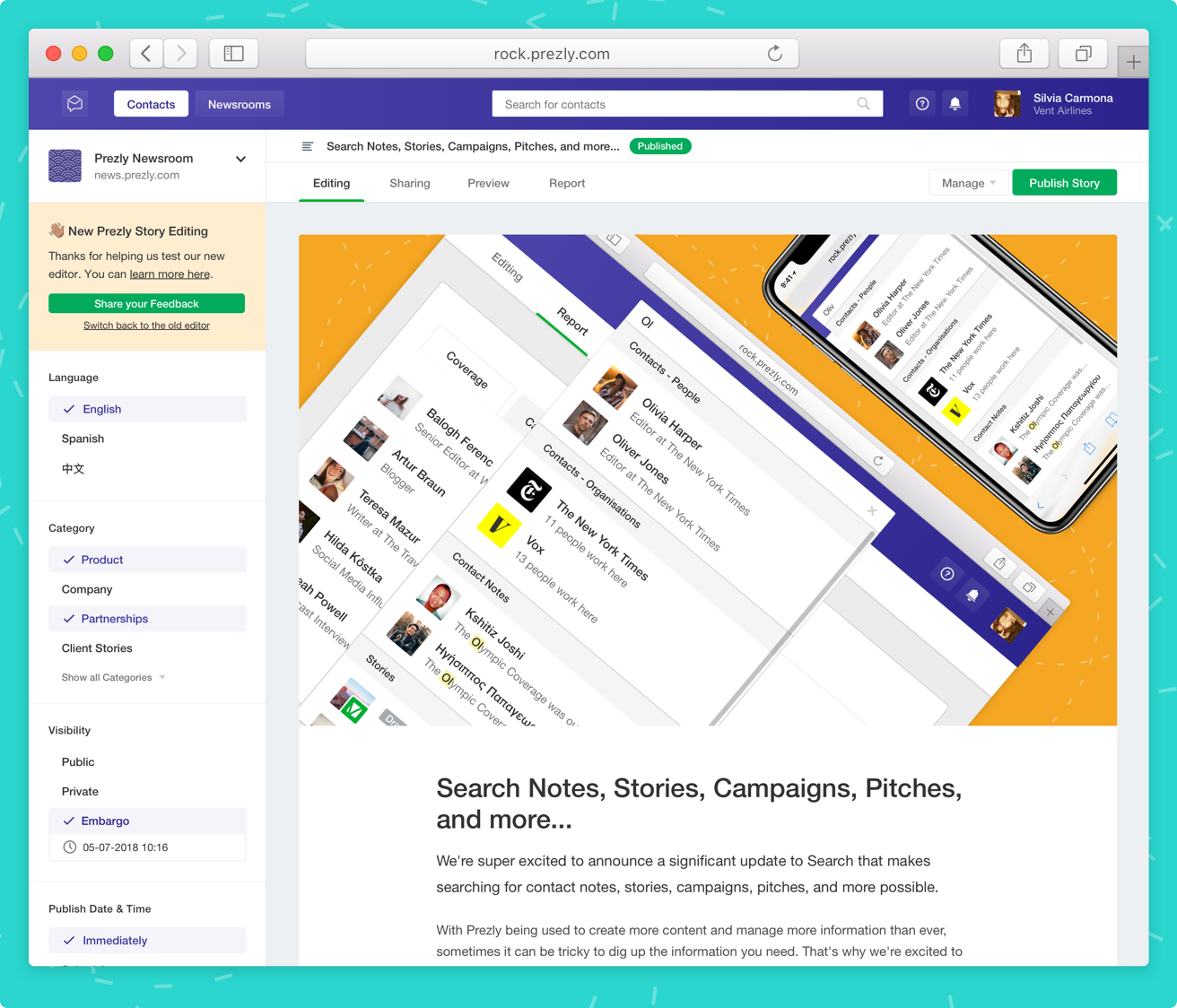 With the new full-screen layout, we've created a beautiful spacious content editor that gets out of your way and lets you focus on creating your Story. Your content is the most important part of any Story and the new design is all about showcasing that content.
Previously, we found that the Story settings' were one of the most frustrating parts of Prezly. Slow, confusing and unresponsive. With the new left sidebar, you'll find all your story settings are now fast, intuitive and as easy to use as the menu on your contacts list 🙌.

The first of two new tabs you'll find in your Story editing menu is Sharing. Now you can easily set up the image you want to use on your Newsroom homepage and when sharing your Story on social media. (And maybe! There might be some new things coming in the future 👀)
Preview your story without clicking save. Without opening a new browser tab. Just make your edits, go to the preview menu item and you'll see a preview of your story within your newsroom. We really hope this can help improve your workflow.
Nobody wants to see their hard work lost accidentally. We will now warn you whenever you are about to discard any unsaved changes.

Not only have we made vast improvements to how Story editing works, but we've also made a lot of improvement updates that greatly increase how quickly you can manage your story. With no page refreshing between tabs, you can move from editing to sharing, reporting, preview instantly.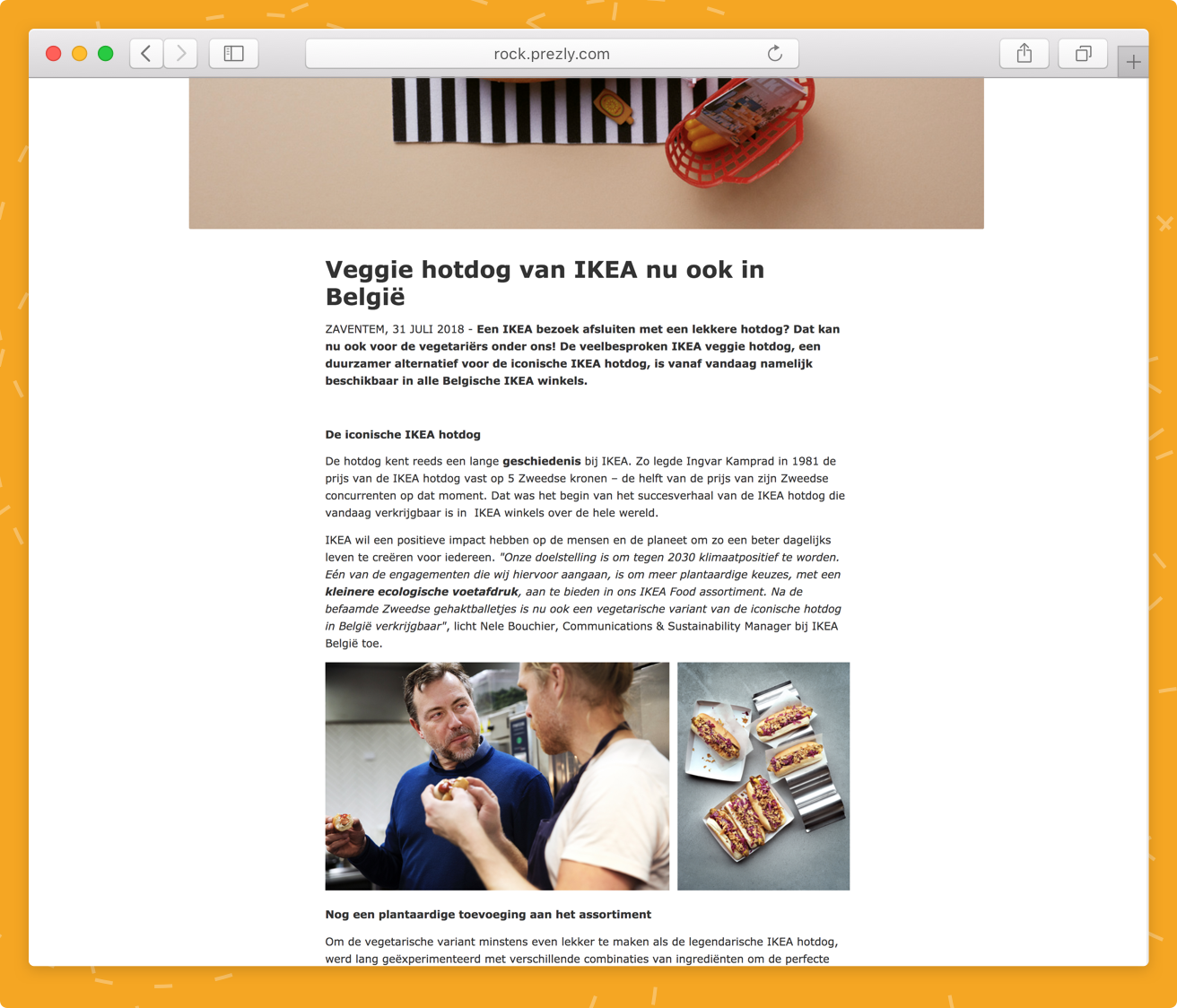 To better support all of these changes and upcoming new Content Options, we have also adjusted the layout of Newsroom Stories. When creating a Story with the new Editor, your stories will be displayed in a layout designed entirely for the best reading experience.
With optimal line length, the contacts moved below your story to create a distraction-free reading environment. Here is an example of how the single column layout has benefited IKEA.