Multimedia embeds
Adding contacts, attachments & embeds to your Stories
How to add attachments and Newsroom contacts via the Story Editor
You can add just about any asset to your Story by using the green + menu. Your embeds can be things like:
Attachments
Newsroom contacts
Images
Image galleries
Social media posts
Videos
Spotify pages
Soundcloud posts
And just about any other sort of embed!
To add them to your Story, click on the + symbol within the Story text-editing area. If you can't see it, just press return (enter).
How to add your Newsroom contacts to your Story
1. To add a contact directly into the story, click on the green + within the story text editing area.
2. You will see a text input where you can search for one of the contacts you have added in your Newsroom. If you haven't added contacts to your Newsroom, you will see this message: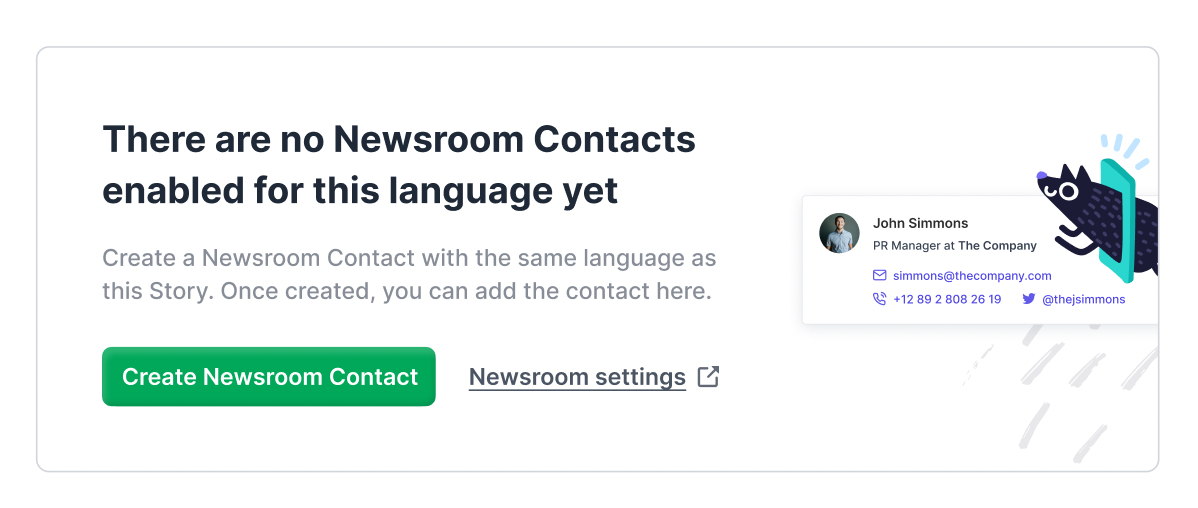 3. Once you've selected the contact you would like to include in your Story, a card with the press contact information will be created:
How to add attachments to your Story
You can add your attachments the same way you add your contacts. To add a contact directly into the story, click on the green + within the Story text-editing area.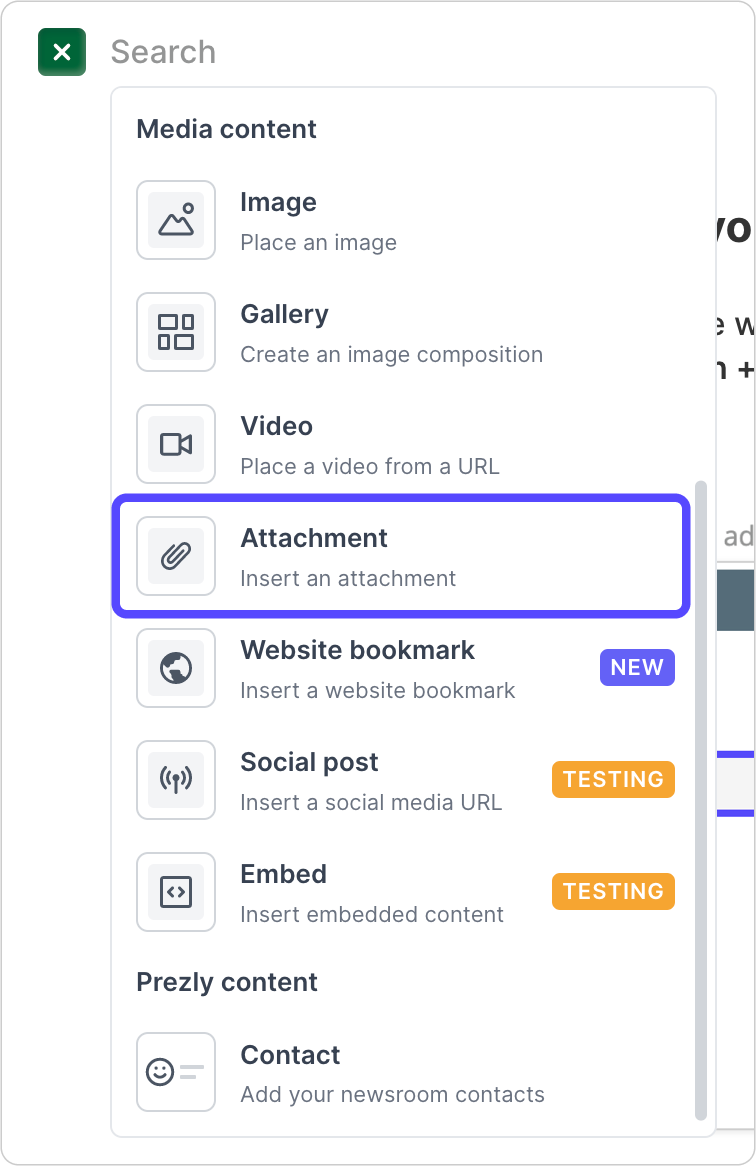 After you select the Attachment option, you'll see a popup window so you can upload your files. Drag and drop or click the button and manually select the files from your computer.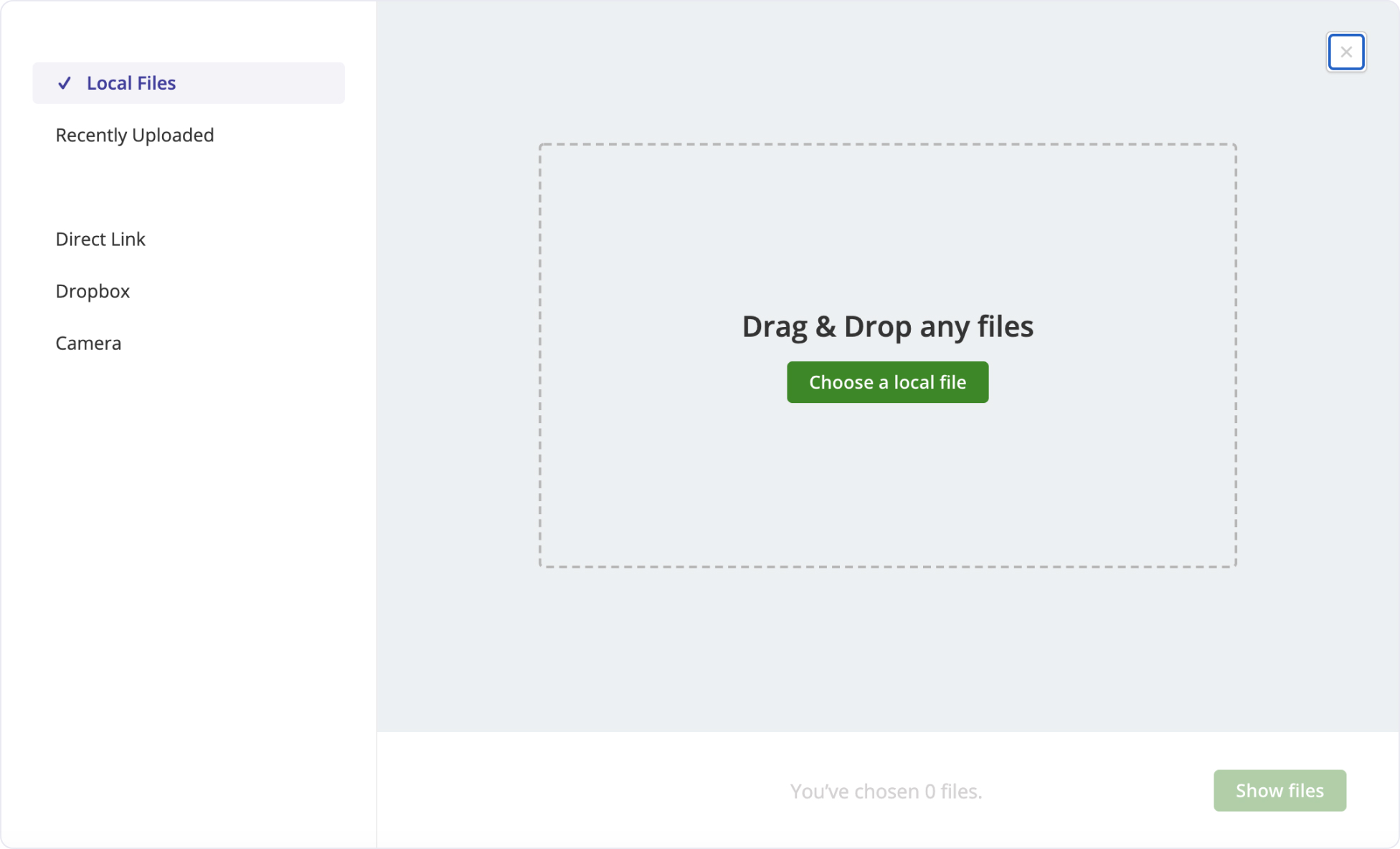 2. After selecting the file(s), you can preview your files. On the same screen, you can add a custom caption for your files or leave it empty, in this case, the file name will be added as a caption.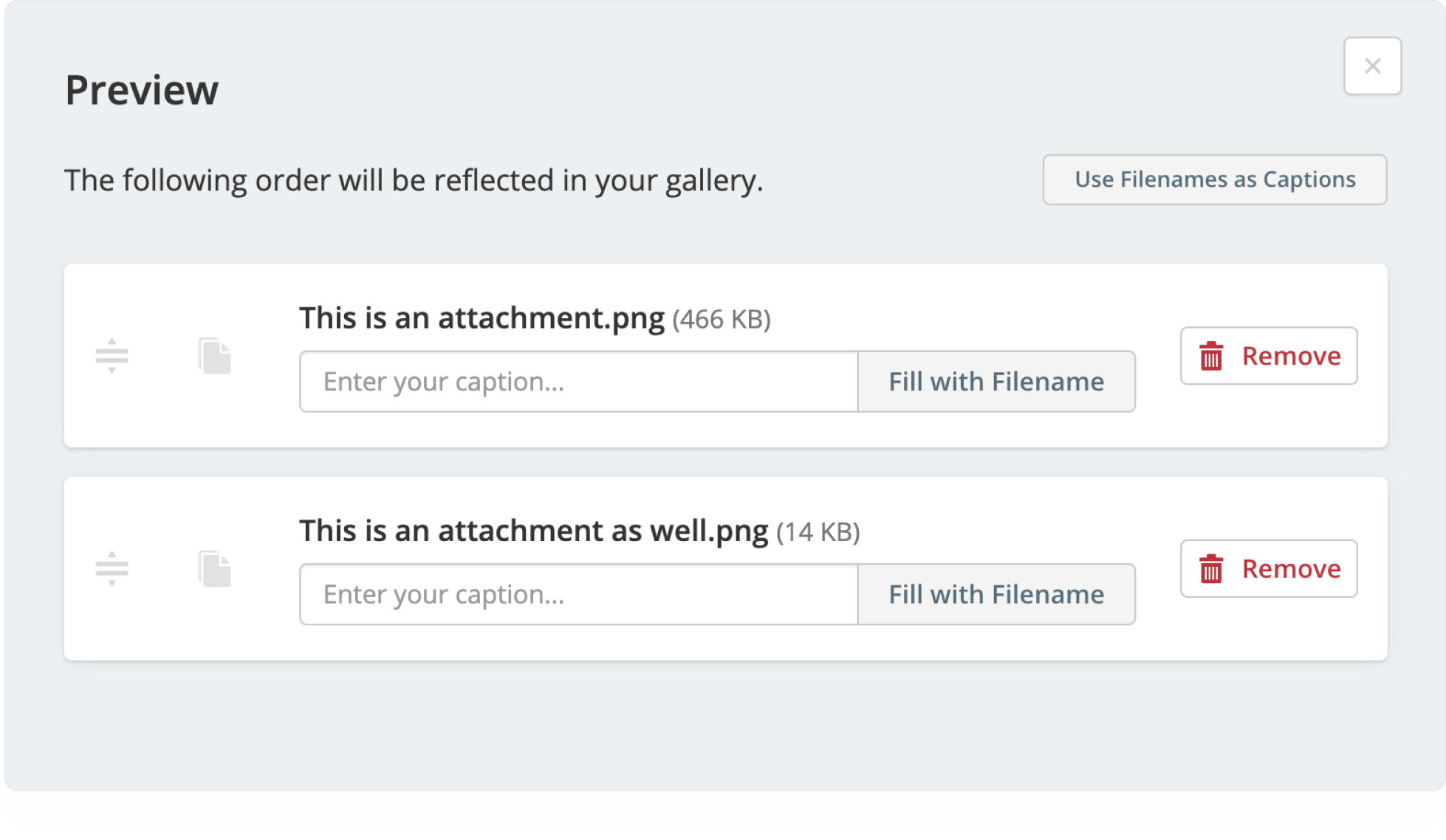 When you're happy with your attachments, click the Add (or Done if you're editing an existing attachment) button. It is possible to add or modify the attachment caption later.

You can then rename the attached file right in Story Editor. This is especially helpful if your file names have a lot of numbers in them or simply if you wish to remove the format at the end of your file name (.pdf, .docx, etc).