Importing & exporting
Connecting your "person" contacts to "organization" contacts
Learn how to connect people to their organizations in your CRM
We support two different types of contacts in Prezly, "person" contacts and "organization" contacts. In this article, we'll show you the different ways you can connect them.
You can link a person to an organization both on the Contact Preview and on the full Contact Profile page. Both ways work very similarly.
On the Contact Preview
Open the contact preview of an organization by clicking on the organization's name in your contact view. Then, click on the Add button to add contacts associated with that organization.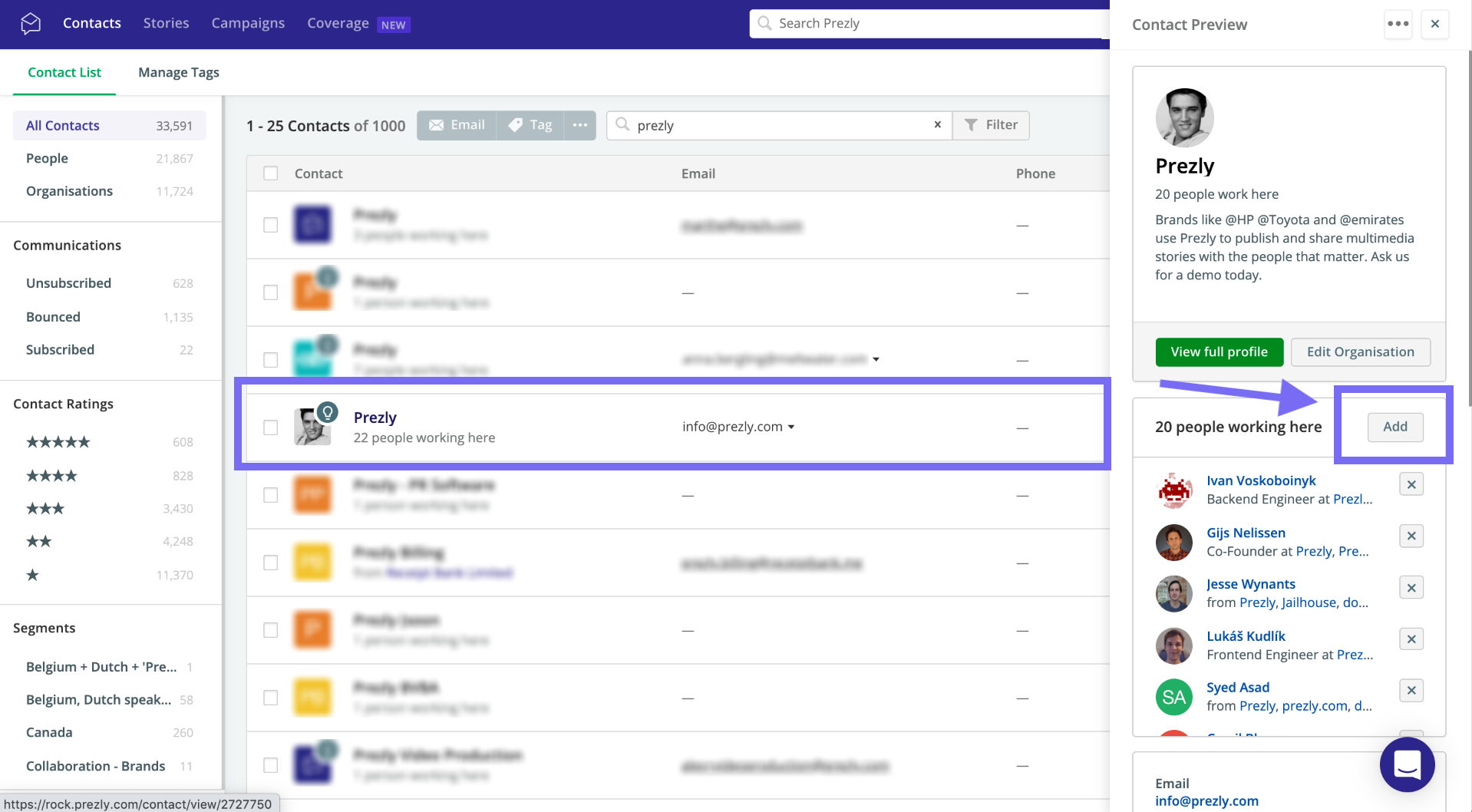 Contact profile page
You also have the option to add a person to an organization through the contact profile page. Similar to the contact preview, click on Add and search for the person you want to link to that organization on the profile page.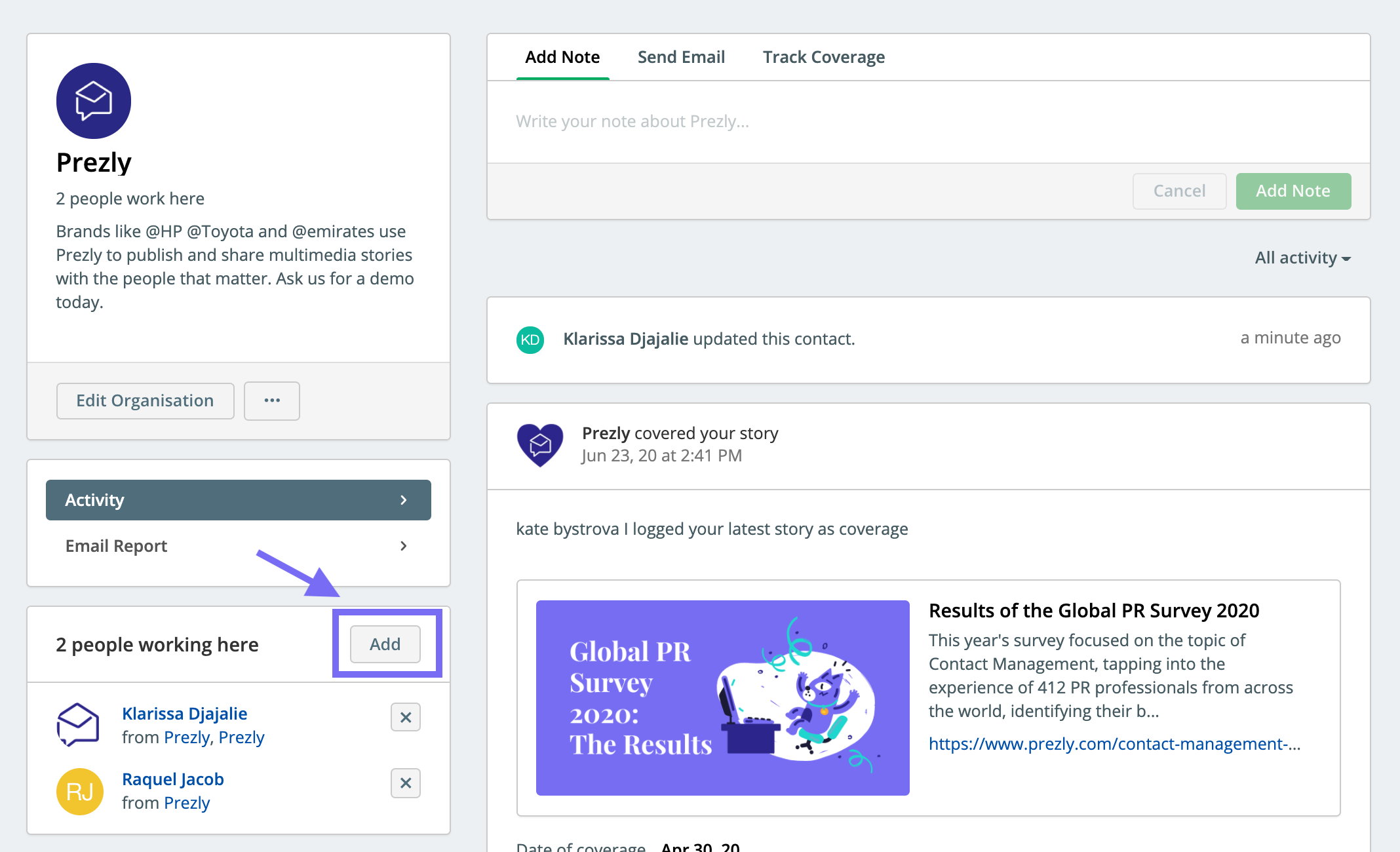 To speed things up a little, you can type in the name of the contact you wish to link to the organization.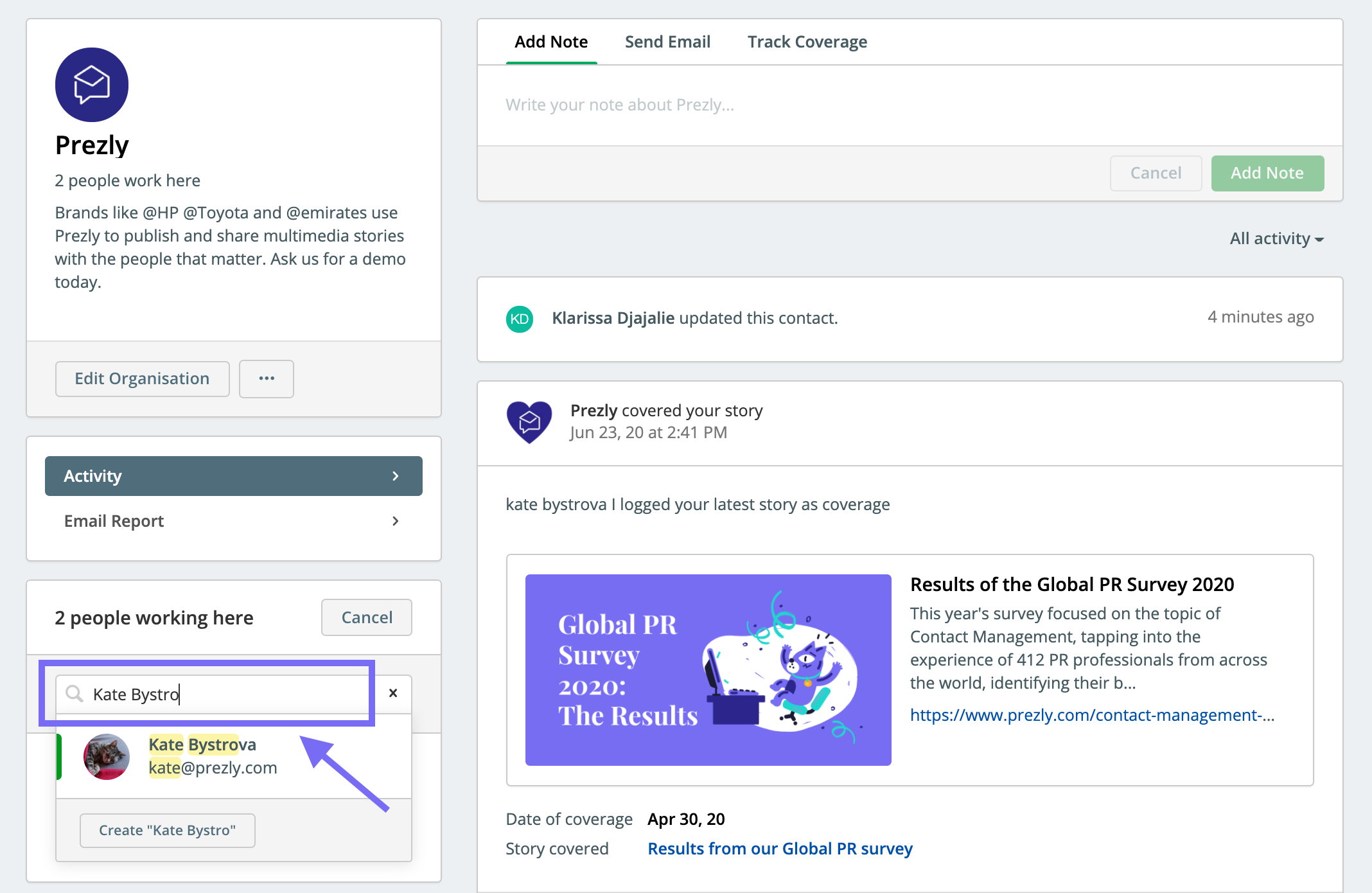 Linking an organization to a person
When it's the other way around and you wish to link an organization to a person instead, you can follow the same steps to assign organization (s) to the contacts in your database. 
Linking during a Contact Import
You can find more information on how to link person and organization contacts directly while importing contacts from an Excel or a CSV file. Please see our help article on importing contacts, where you can find a downloadable import template to guide you through setting up your spreadsheet.