Using filters
Using filters to search for Contacts
Learn how you can filter through your contact database in Prezly
By typing keywords into the Search Contacts bar
By selecting a predefined filter on the left sidebar
By using advanced filtering, where you can add multiple Rules to the filter form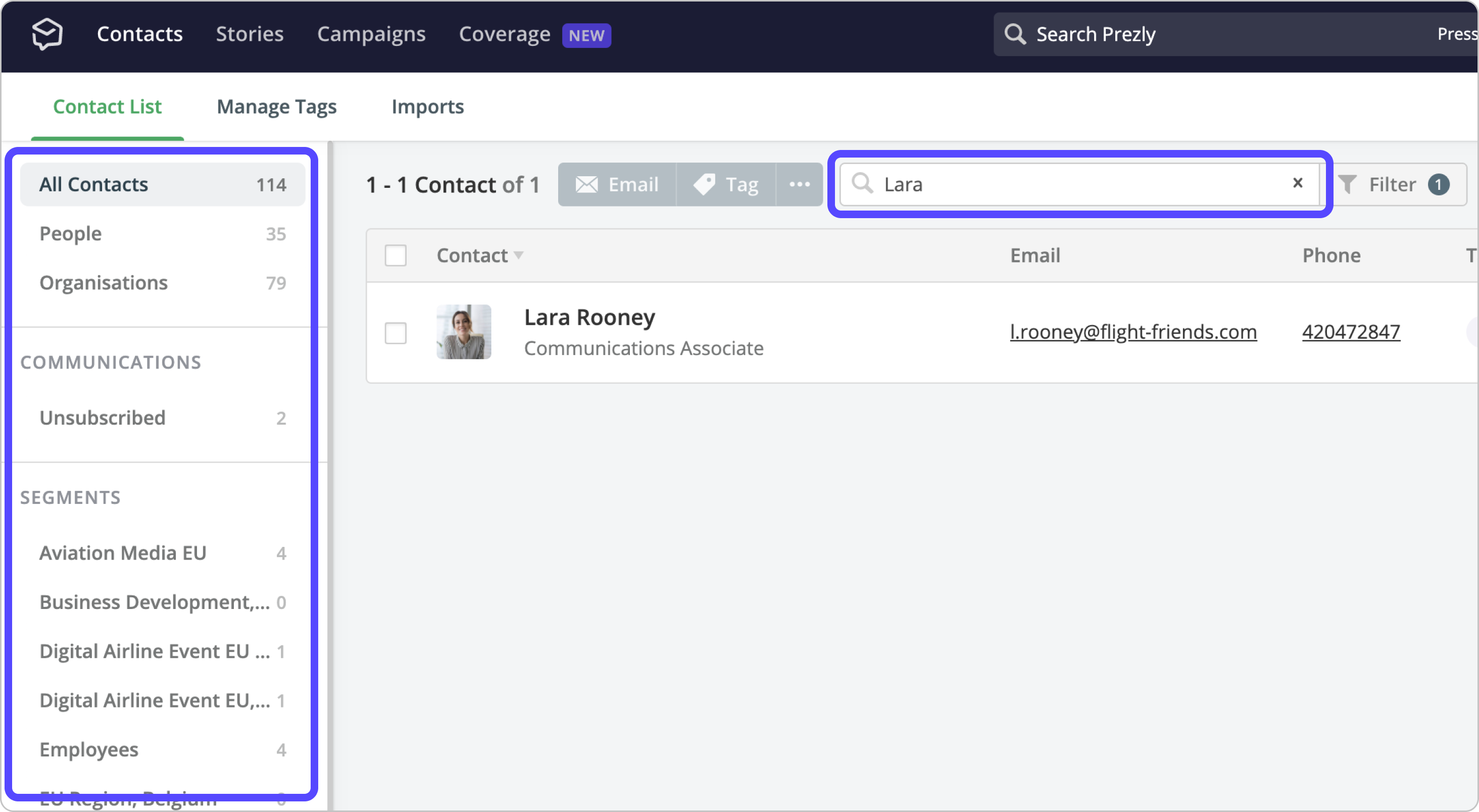 There is a wide range of rules you can use to narrow down the search for specific contacts, such as Tag, Country, Outlet/Publication, Language & Address, Social Media, Notes & Coverage, and more. You can even filter by who in your team the Contact(s) were Created By. Watch the video to see how we used Tags, Country, and Created At to search for contacts who: ​ ​ ​ ​
▸ Registered for a recent webinar about Crisis Communications ​ ​ ​
▸ Are not located in Belgium
▸ Subscribed to Prezly in 2020
⚠️Note: After you have added rules to the filter form, clicking on any of the predefined filters in the left sidebar will overwrite the rules in the filter form.
If you are likely to need to search for the same contacts in the future, you can easily save search criteria as Segments, so that the contacts that match a certain group of filters will appear on the left sidebar.

Use the Bounced filter to see which contacts have issues with their email addresses, so that you can remove or update their information.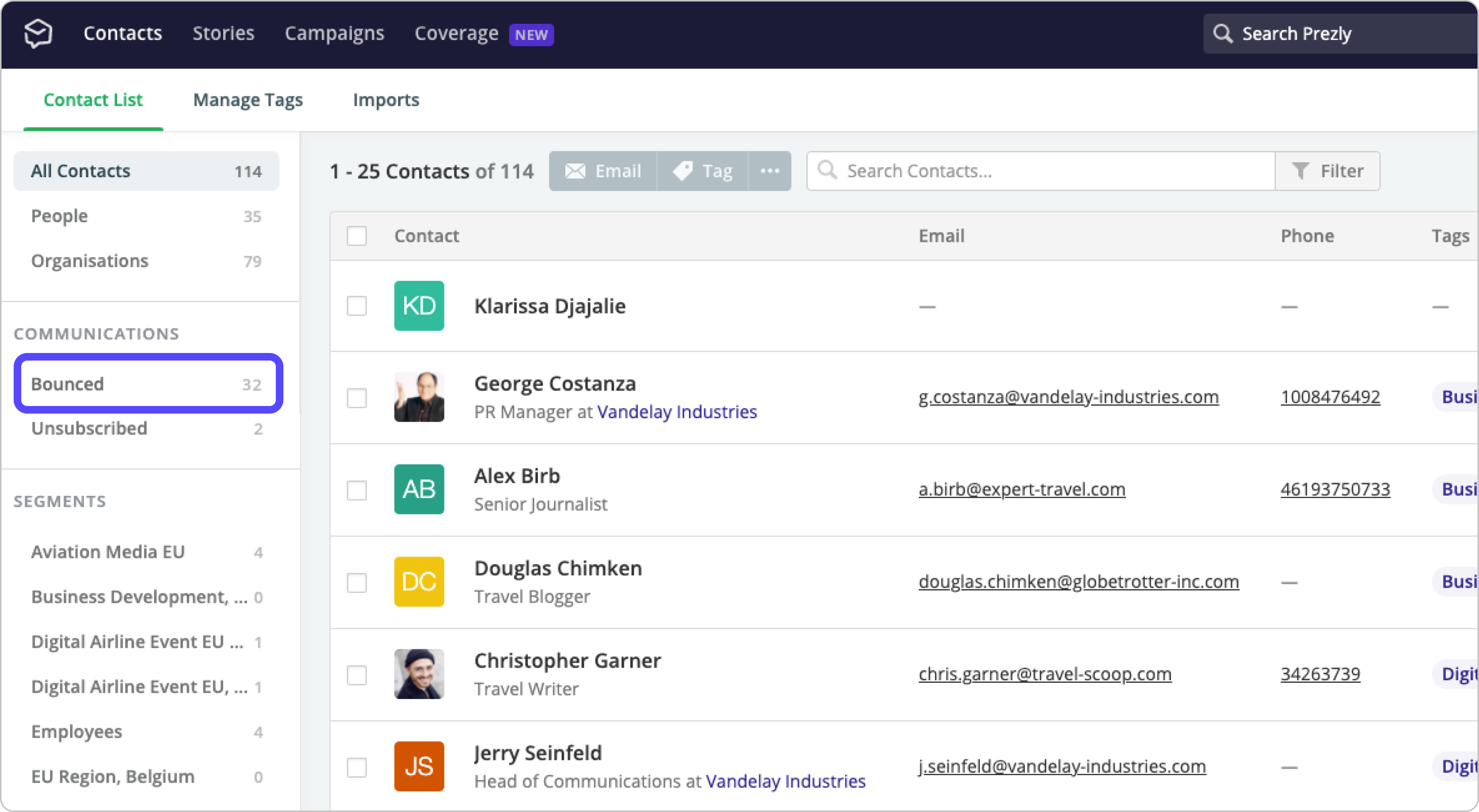 If you want to share the search results after applying custom filters to your Contacts with your teammates, you can easily copy the link of the page and send it to them. When they visit the link, they should see the same search results, as long as they have appropriate permissions in the team.