Configuring stories
Tailoring your sites for different audiences
How organizations tailor different types of content for specific audiences using Language, Categories & Multiple Sites
In this article, we'll run you through some of the functions around sites and categories, and integrating specific types of content into your website.
Depending on the use case and the different kind of audiences you're looking to attract, there are a few options when it comes to categorization and making some kind of hierarchy across your sites and stories within your Prezly account.
Languages
Differentiating by language is one of the main and simplest ways used by global organizations with teams across different countries to create some division in their content and who the content is made for. Having the option to view a site in more than one language is helpful if you have multiple markets that you need to address.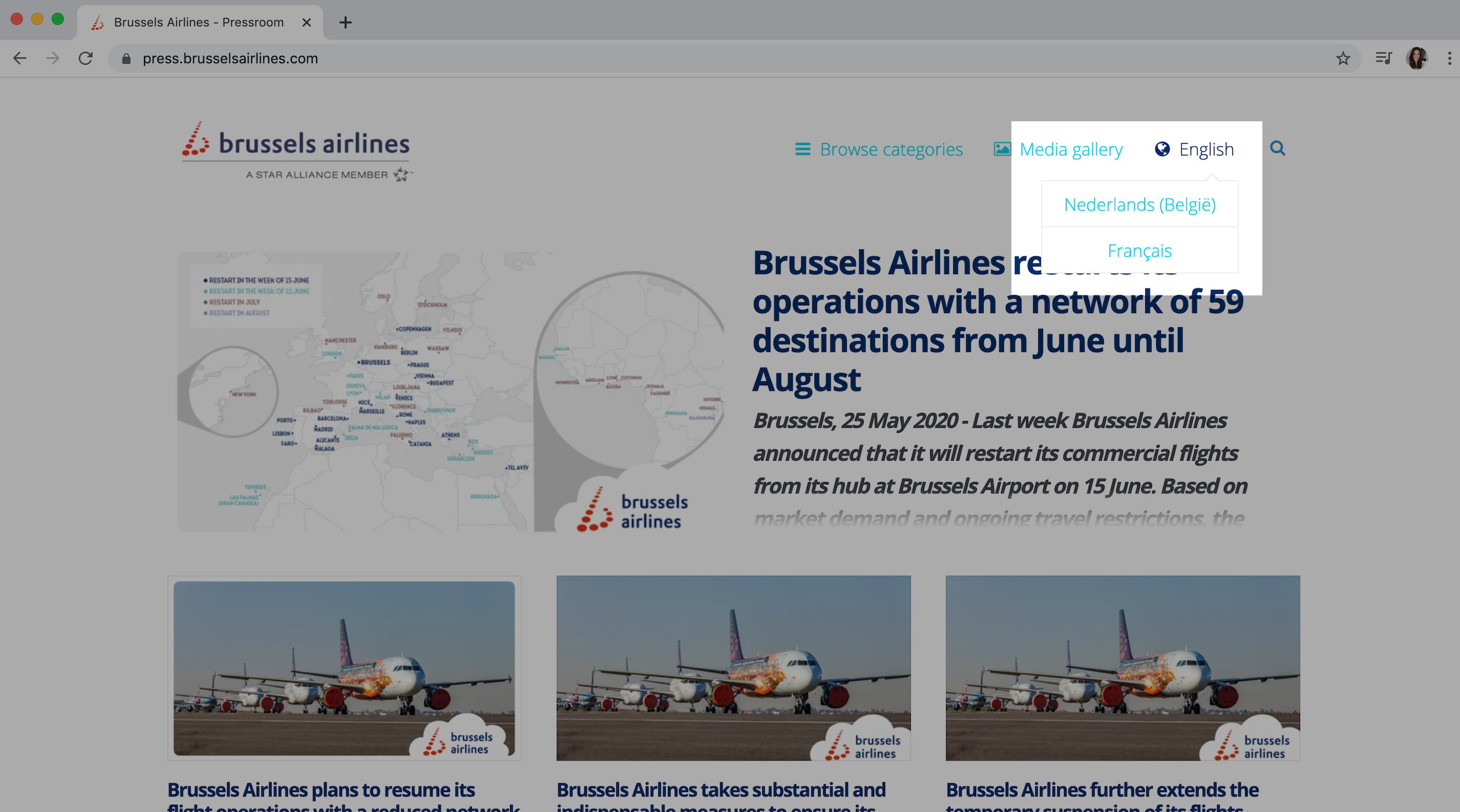 With Prezly, you can combine both a Language and Locale
(e.g. Nederlands + België)
This is useful for organizations that need to work across different markets. Having different language versions along with a specific locale is a powerful way to make sure you can work together across a global organization with the same site.
Learn more about creating sites with multiple languages →
Categories
Another way to divide a site is by using Categories, where each category will have its own permanent URL that you can easily add to your homepage or share with your contacts.
In the example below, we have two categories:
Prezly Updates
Team News
Learn more about integrating Prezly and categories into your website →
Multiple sites
If you are subscribed to the Premium or Enterprise plan, you can also set up multiple sites from within the same account.
Having different sites allows you to have separate URLs, individual branding, and each site can have a completely different layout or look. This is the simplest way for accounts to separate brands and news intended for multiple markets.
For example, quite often, agencies are responsible for multiple brands. With Prezly, every brand under the agency can have its own site and each site can – on a global level – live in the hub site.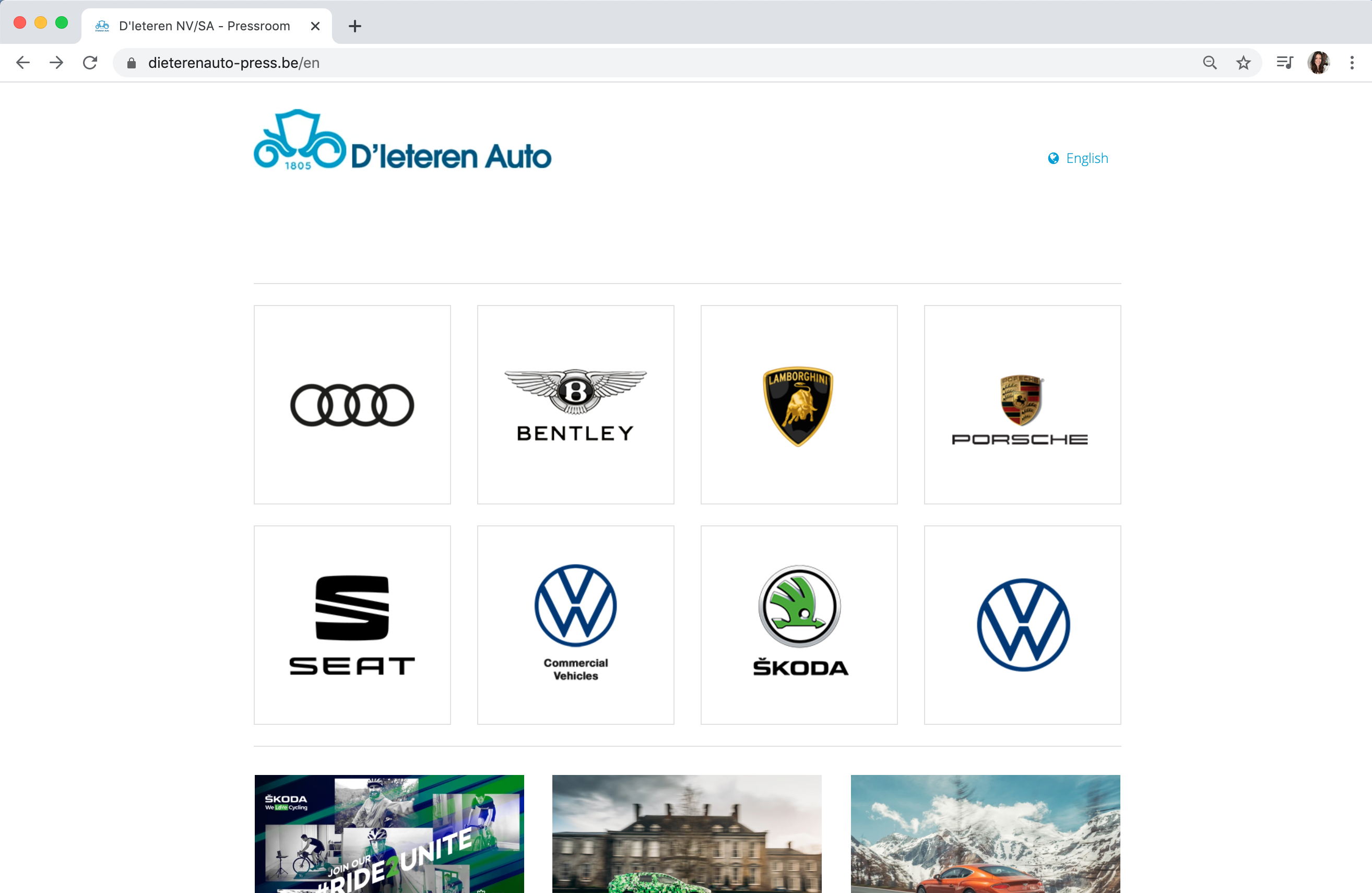 In D'Ieteren Auto's hub-site above, we can see that this site has the role of a "mother site", where it pulls in all the different stories, logos and links to the sites in their Prezly account.