Languages
Create sites with multiple languages
Enable different languages for your sites

Once you create a site, the language is always in English by default but you can easily add more languages to make your site multilingual, as well as change the default in the Languages page of your site settings.
All it takes is just a few steps.
Find the Languages page on the left sidebar under Settings and you'll see the default language on the page.
To add another language, click on "Add language" and find the language(s) you wish to enable for your site. You can select multiple languages from the language dropdown and they will immediately be add to your list of languages.
A default language is the first and main language your visitors will see when they visit your site. To set another language as the default, hover over the language, click on the "•••" button, and Set as default.

Once you have enabled your languages and updated your language settings, go to the site information page, then click on the language and you will see site information fields, such as the site's name, contact details, website, social links, and boilerplate.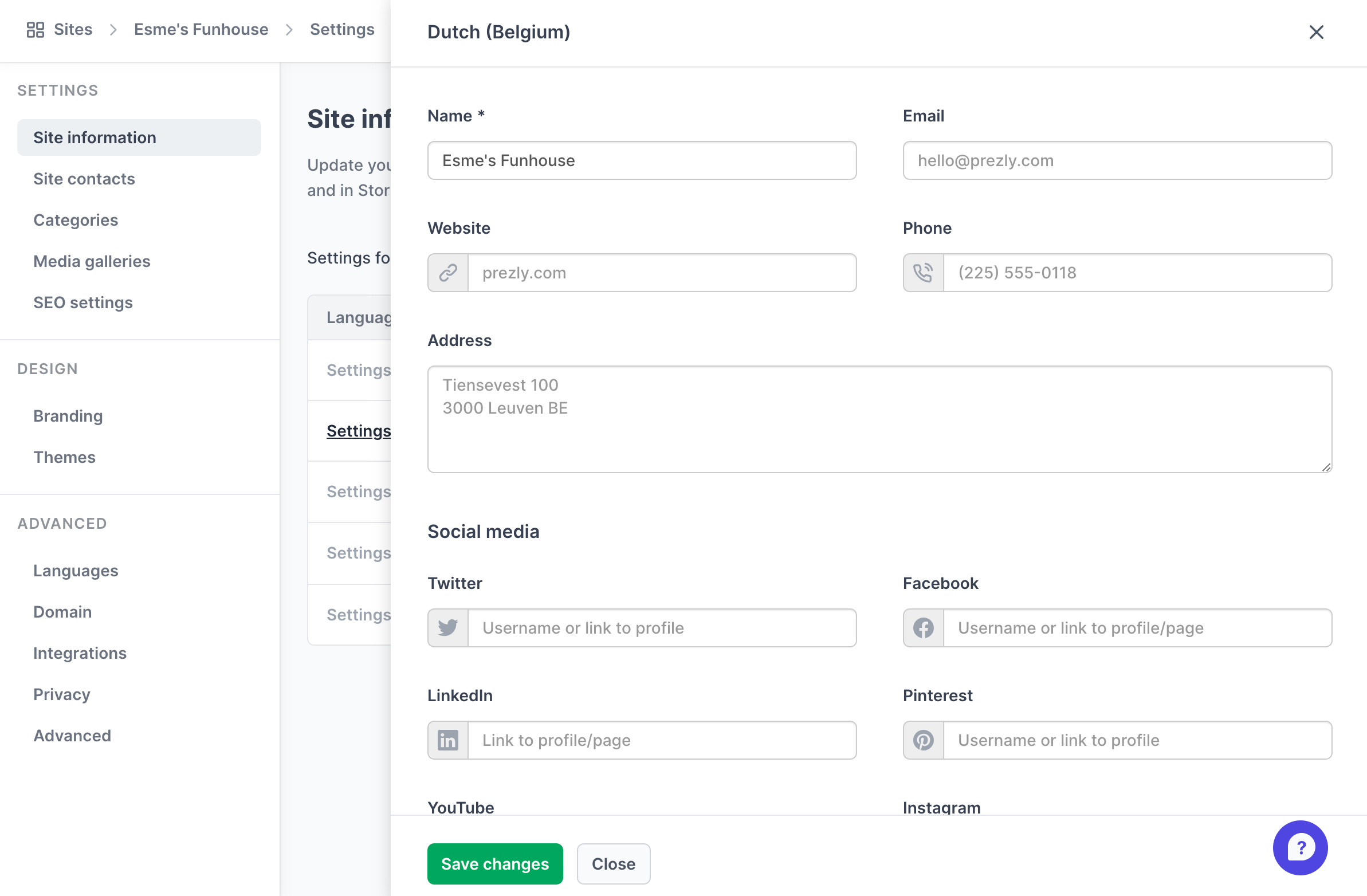 Once you enable several languages for your site, you'll be able to choose the language for your stories by clicking on the Actions button on the top right-hand side of the story editor, and selecting Language & translations.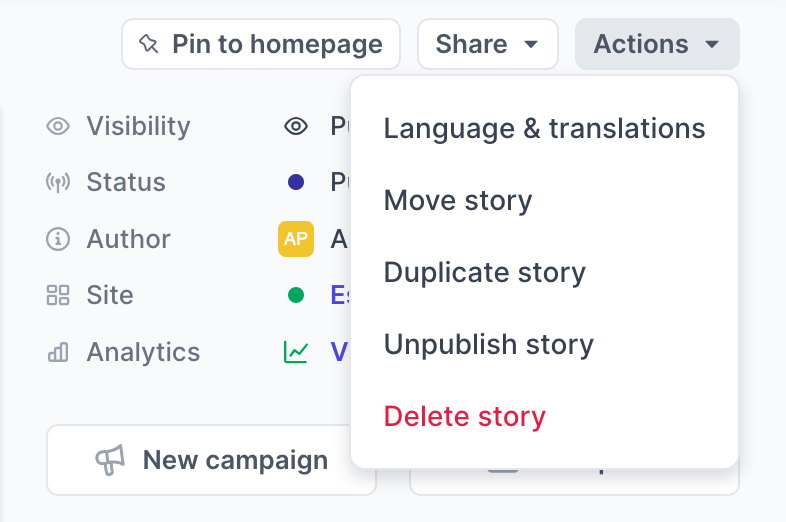 When you publish a story in a language that is not the default, the story can be found on the language picker on the header of a site.