Languages
How to translate a Story
See how to publish press releases in multiple languages
Prezly supports publishing stories and emails in 34 languages. See our list of supported languages. You can easily create stories with multiple languages, within the story editor, making it easy to manage multiple translations at once.
💡Pro Tip: Before you can start translating your Stories, you need to add the languages you want to use to your Newsroom Settings. Here's how.
After that step is completed, you can start translating your stories using the steps below.
Translate your Story using the Story Editor
In the editor menu for your chosen Story, click on Manage > Translate Story in the top-right corner.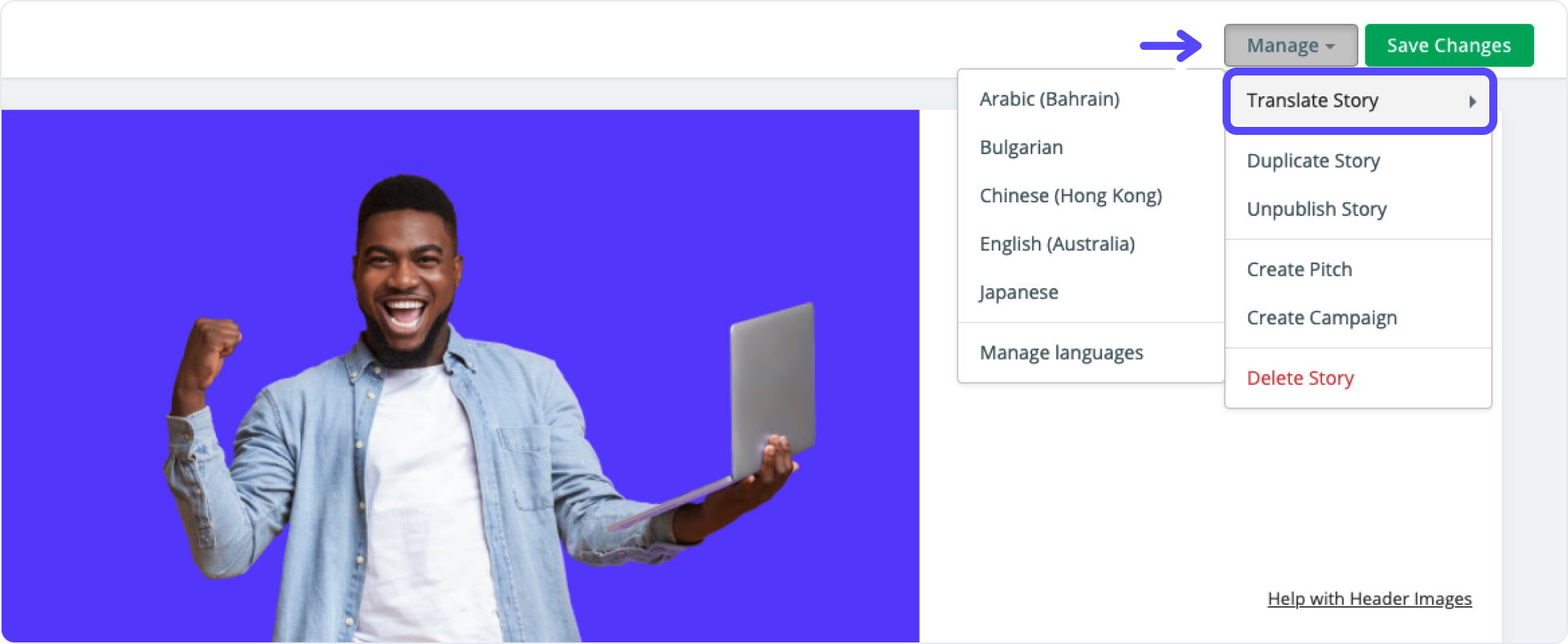 After you select the desired language, Prezly will create a copy of that story, so you just need to translate the text in the story without needing to upload all the assets such as images and videos again.
You will also be able to see in that same Manage whether other translations for this story already exist. This lets you switch between different translations of your Story without having to leave your current page.

💡 Pro Tip: To see all the translations, in the Manage menu, don't forget to save the draft story of the new translation.
Translate your Story using the Stories overview
Access your Stories overview page in Prezly. Use the options menu ("•••") on the story you wish to translate. There you can click on Translate, which will work the same way as in the translation from the Story Editor outlined above.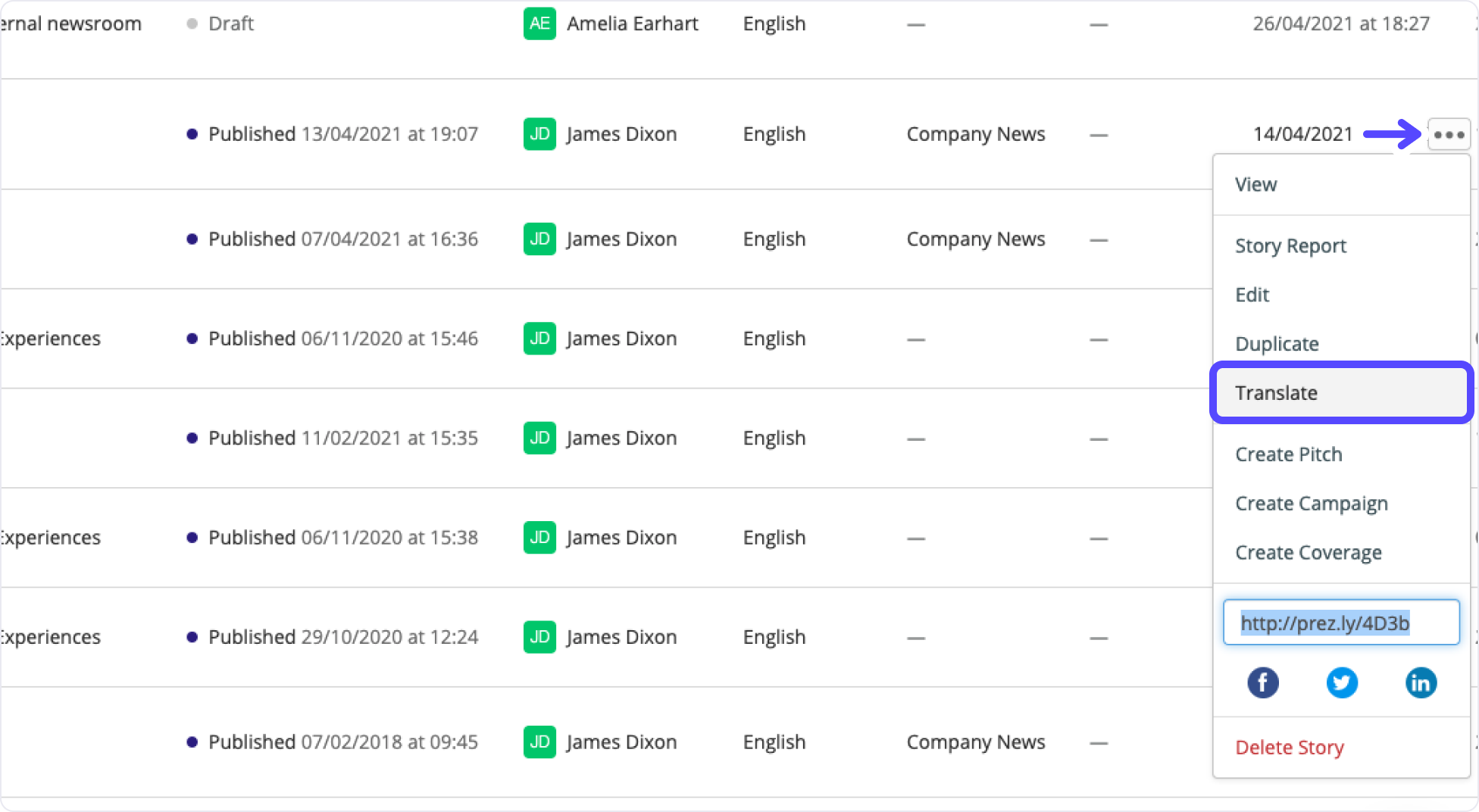 Our system will automatically duplicate the story, so you can manage it the same way as described before. ​ 
Remember, if you can't find a certain language in the dropdown menu, you will have to enable that language in your Newsroom first.