Prezly roundup
The new and improved Media galleries page
Setting up and managing Media galleries is now as quick and easy as adding a gallery embed to your stories!
Prezly sites have always been able to house Media galleries in the site header, making it easier for users to upload and organize their site's images and brand assets, such as logos, product pictures, company and team images, and so on.
But the interface for setting up these galleries was outdated ​ and handling sites with more than 10 media galleries was not the smoothest of processes. It was no longer consistent with all the other pages found in Site settings and throughout the tool. So, it was time for us to rebuild it!
Now, creating new galleries takes almost no time at all. All you have to do is drag and drop your images, give your gallery a name and a description (optional), then hit save! All of this without having to leave the page.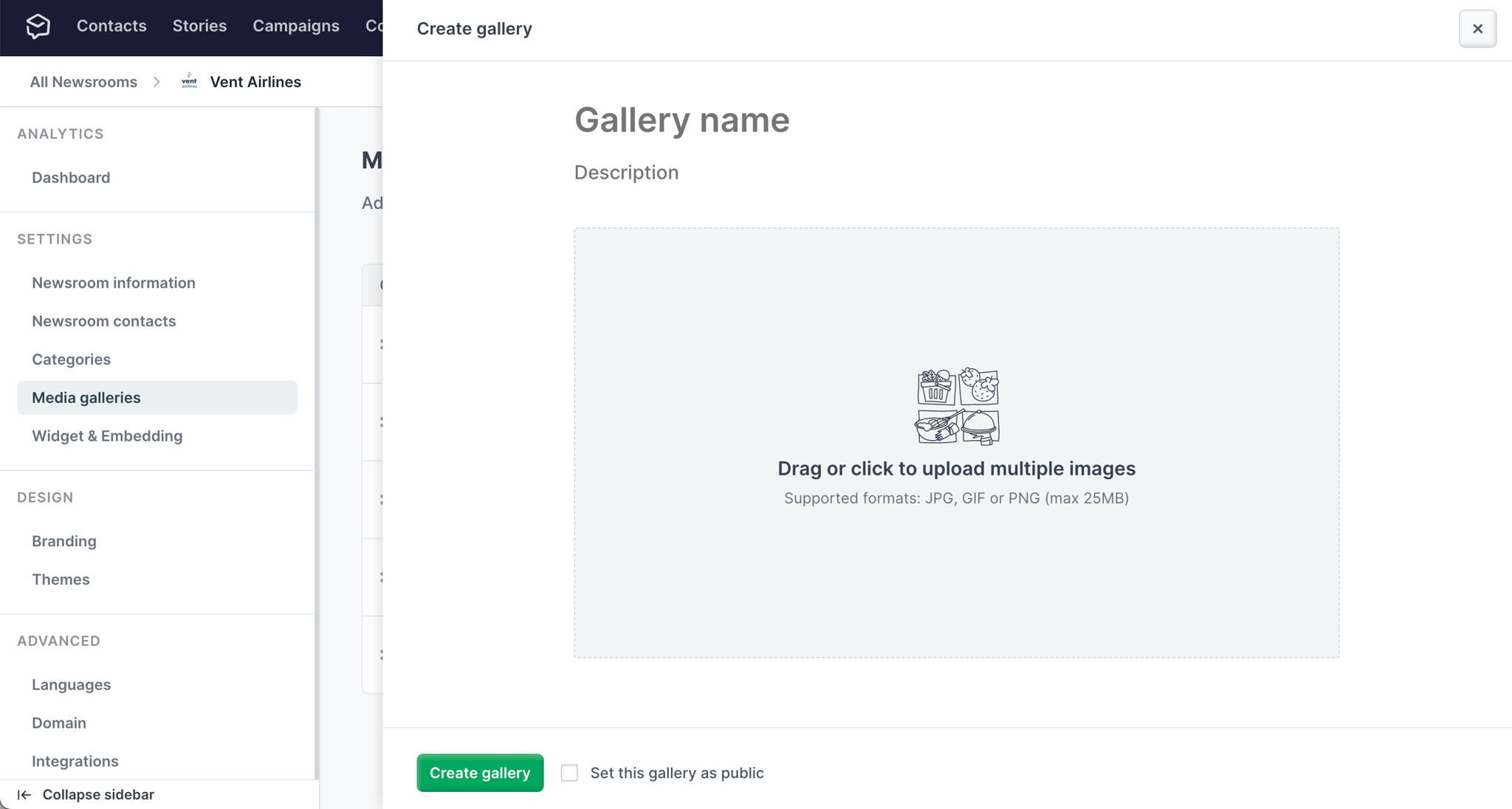 Reordering your media galleries in this settings page is also an option, and only a matter of dragging and moving them in the order you would like them to be displayed.
Overall, this improvement increases the loading speed of the Media gallery page and lays the groundwork for the feature to support more file formats in the future – not just images. Exciting times ahead! 🚀
---
Our monthly roundups walk you through what's new in Prezly so you can take advantage of the latest tips and new feature releases. Got any feedback or questions? Go all out – we want to hear it all! 👇