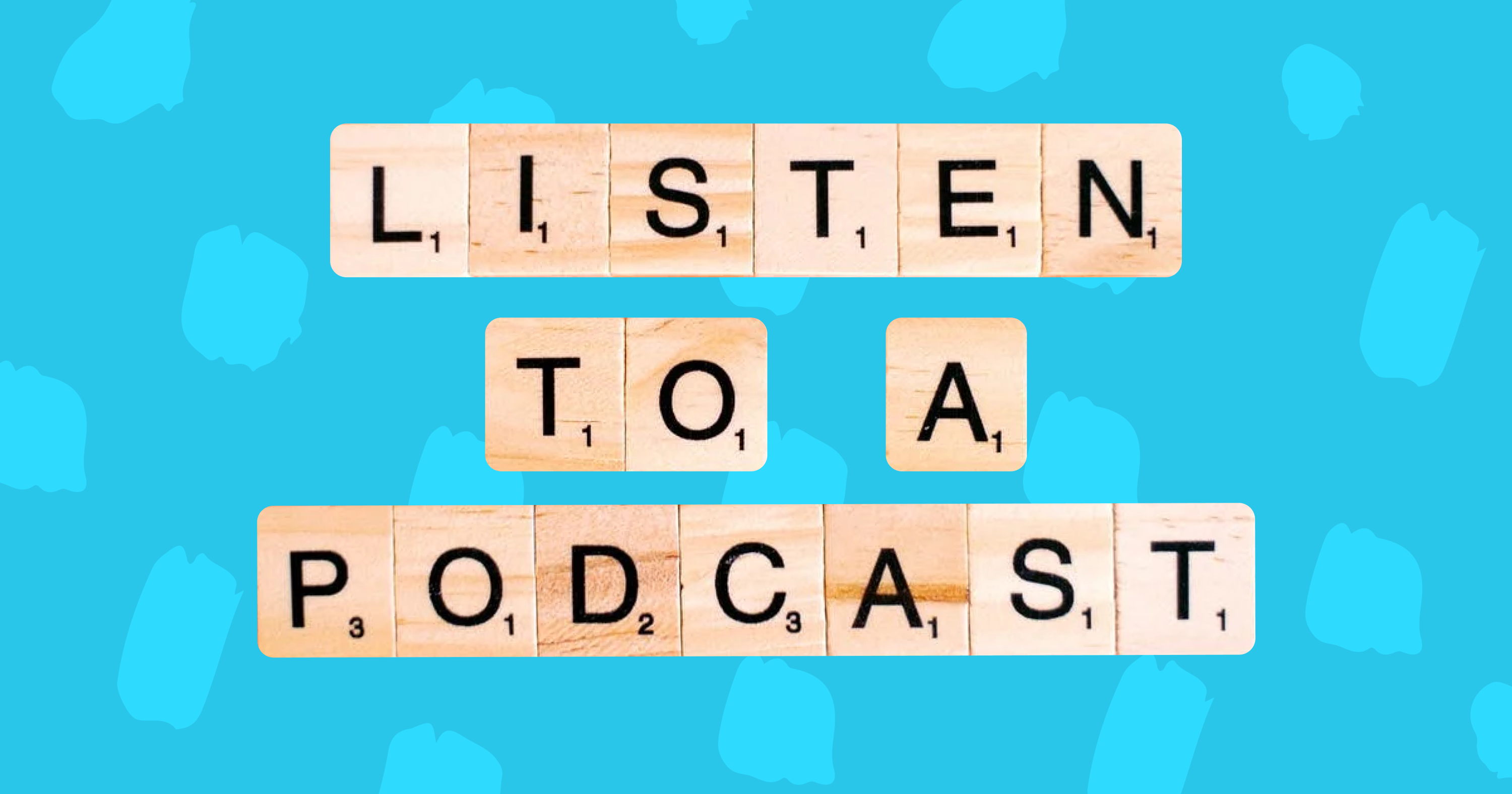 Blogs
12 binge-worthy PR podcasts in 2023 (+ best episodes!) 🎧
No time to read? Hate words? Listen to these PR podcasts instead to gather insights on trending topics & PR best practice
There are currently over 34 million episodes published in Apple Podcasts. 55% of people in the US have listened to a podcast at least once in their lives, and the number of regular listeners across all demographics is on the rise. One thing is certain: podcasting is going to continue to grow.
Here are the top public relations podcasts to follow in 2023.
The Talking Points Podcast is your central location for relevant news and tips around the world of PR, communications and marketing. The podcast creators are Arik Hanson and Kevin Hunt, both of whom have an incredible wealth of experience to share with listeners.
With episodes discussing topics such as data journalism and fake sponsored content, you'll find yourself looking forward to Hanson and Hunt's weekly updates.
Great for: industry insights, trending topics, marketing
Spin Sucks is well known in the PR industry for being a top platform for professional development through insights and knowledge sharing. Their podcast is led by Gini Dietrich, the mastermind behind Spin Sucks and the famous PESO model. With episodes released weekly, you can expect a great selection of topics and practical advice from the queen of comms.
Great for: comms strategy, data-led PR, practical advice, thought leadership, personality
One of the most genuinely fascinating communications podcasts I've listened to, due largely to its solid combo of expert guests and really in-depth conversations around a broad range of topics. Doug Downs is an effortlessly approachable host, managing to strike up a rapport with pretty much any guest, making the conversation a pleasure to listen to.
Great for: PR pros, practical advice, comms philosophy, expert interviews
Join media guru Christina Nicholson in this weekly podcast on all things comms. Christina started her PR agency, Media Maven, after working as a TV anchor and reporter for more than ten years (all with an infant and toddler at home – you can already tell she knows how to get things done!). Episodes of Become A Media Maven draw on Christina's vast experience to give you practical tips on how you too can improve your reputation and online authority.
Psst... thinking of starting your own podcast? Learn from the best by watching our PR Roundtable podcast special, featuring the Media Maven herself, Christina Nicholson: Pitching to podcasts.
Great for: PR pros, practical advice, reputation management, personal brand
As you might expect from the group formerly known as The Holmes Report, PRovoke produces enticing episodes that focus on the entire public relations industry. With interviews and discussions on the latest topics as well as future trends, you're bound to find an episode to satisfy your podcast craving whatever mood you're in.
Great for: industry insights, social media, insightful interviews
Hosted by comms strategist and the leading lady behind the annual #PRfest, Laura Sutherland, People buy People follows a laidback interview format where guests are invited to share their PR experience with listeners. An easy and casual listen to be enjoyed with a cup of tea and a jammy dodger.
Great for: insightful interviews, lighthearted banter, social media
For incredibly insightful discussions on worldwide trending topics and how they affect our lives, On The Media with Brooke Gladstone and Bob Garfield is well worth a listen. The podcast delves into the details of various topics driving big interest across the media and the world at large.
Great for: industry insights, trending topics
Hey, that's our thing! Are we biased? Maybe. But we think the PR Roundtable is a pretty dang interesting resource for comms people.
Prezly co-founder Jesse sits down once a month and picks the brain of interesting people who are making big moves in the PR industry. Topics range from how data informs strategy, how to start your own PR firm, podcasting, and more.
Uploaded monthly, PR Roundtable is a great way to stay up-to-date on the constantly-evolving comms world.
Great for: insightful interviews, industry insights, strategy
Ok, I know – we used the "M" word. But as the years go on, it's becoming more and more apparent that PR must overlap every part of any business. And that includes digital marketing. After all, shouldn't your understanding of your brand's audience inform what content is created?
Marketing Over Coffee is a casual weekly podcast that keeps you up-to-date with the latest developments in technology that may have a massive impact on your work. Whether you want to take advantage of these developments yourself or simply keep informed about the challenges and opportunities the people you work with may be facing, this podcast will help you stay one step ahead without getting bogged down in too much jargon.
The show is co-hosted by data wizard Christopher S. Penn, whom we had the pleasure of interviewing in a recent episode of PR Roundtable. Watch it free here ▸
In this bimonthly podcast, Founder of "hybrid PR firm" Veracity Amy Rosenberg shares advice on modern PR and interviews experts in the marcomms space, including Gini Dietrich, Rand Fishkin, Peter Shankman and Neil Schaffer.
Great for: insightful interviews, PR pros,
For weekly discussions with the who's-who of the PR and communications world, PRWeek provides a variety of insightful episodes that review a plethora of topics and subjects.
With a lengthy backlog to listen to, you may find yourself in a binge to catch-up on previous episodes, though I find there's more value to listening to episodes as they come out since they always follow current events – or as PR Week themselves put it: "Tune in each week as PRWeek editorial director Steve Barrett and executive editor Frank Washkuch conduct in-depth interviews with notable guests and run down the week's top news stories."
Great for: insightful interviews, trending topics
A selection of fascinating hosts who share their insights and understandings of the industry, discuss upcoming trends and more. With in-depth interviews and analysis, data and much more, you can always rely on FIR to serve up an insightful and interesting episode. Topics also include general business practices for public relations and communications agencies.
Great for: industry insights, data-led PR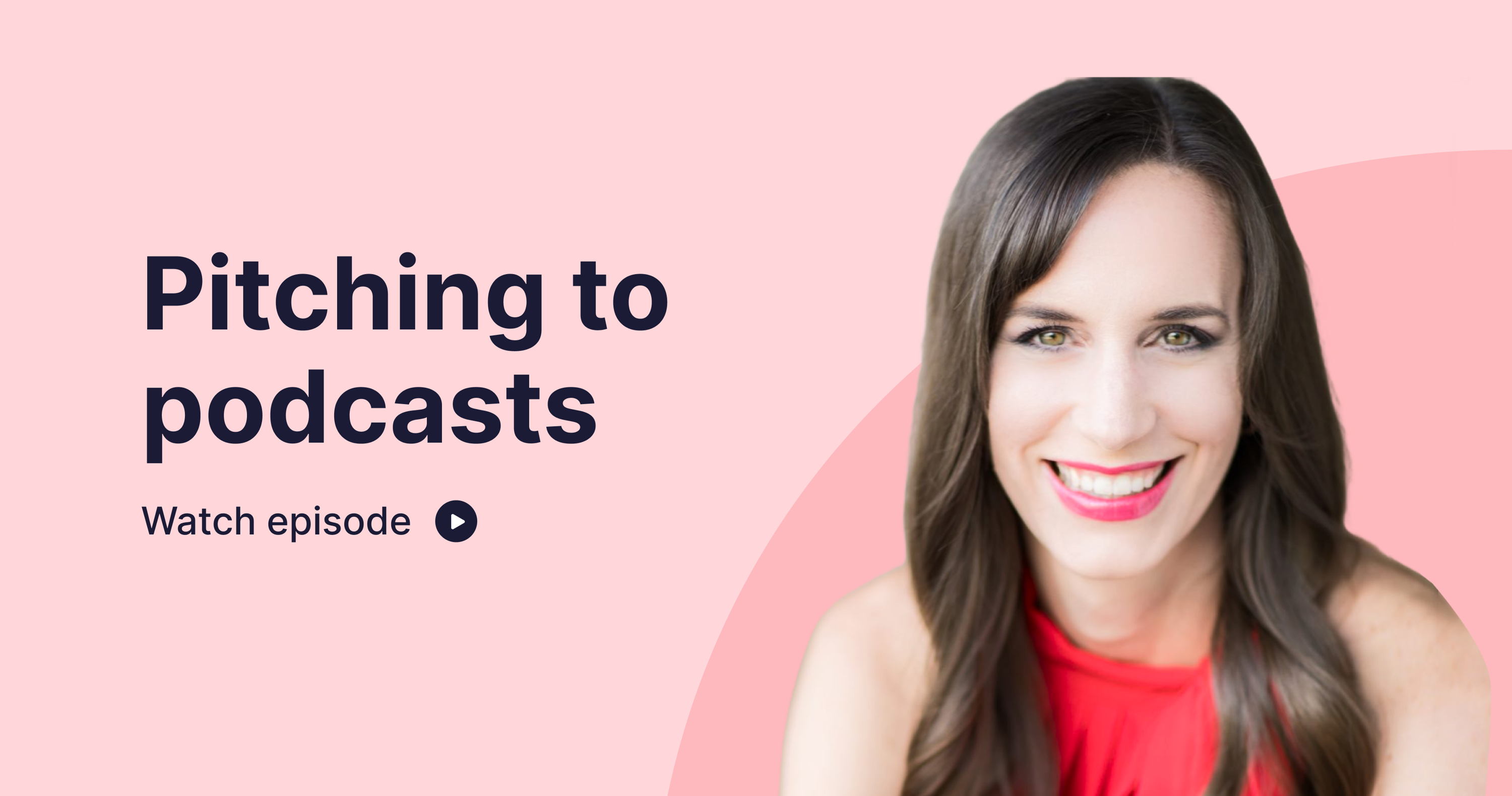 Watch now: How to Pitch to Podcasts
Podcasting is the world's fastest-growing content medium and it will only get bigger. So how can you get a slice of the action? Join podcaster, TV host and all-round Media Maven Christina Nicholson to learn how to pitch podcasts for you & your clients...
Updated January 2023