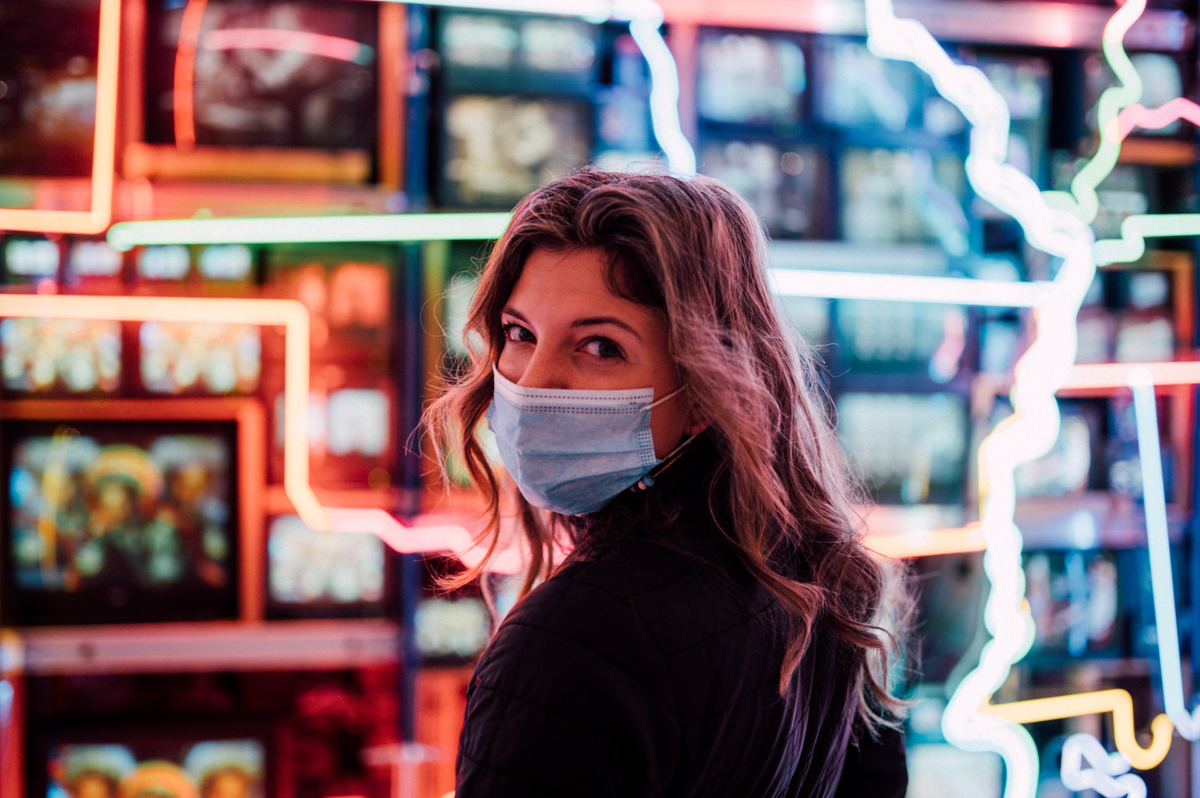 CSR
10 corporate social responsibility examples of CSR initiatives
We've compiled a collection of CSR examples worthy of review and imitation ✨
We previously explained corporate social responsibility, or CSR, as a set of practices that organizations use to contribute to the well-being of their community. Basically, when a company does good things and helps people, which is nice!
Fairly abstract, we admit. It can be hard to imagine what exactly those practices could be.
So, to help you better understand how organizations engage in CSR, here are a few examples of exemplary corporate social responsibility initiatives.
In this post, you'll discover how companies like Xerox, TOMS shoes, Juntos, Levi's, and Starbucks contribute to and improve society through their CSR activities.
For some additional insight into PR and CSR initiatives 👉 check out this article on the relationship between the two.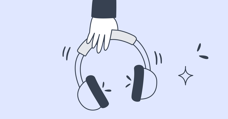 PR Roundtable
We never stop learning because we know it's always possible to do better. That's also why we work to make content that helps you be your best self every day.
1. Philanthropic responsibility example: XEROX – Community Involvement Program
In 2018, XEROX made it to the "100 Best Corporate Citizens List" by Corporate Responsibility Magazine for the twelfth consecutive time.
And no surprise.
The company engages in numerous CSR initiatives, from the Green World Alliance to participation in the Electronic Industry Citizen Coalition.
But we want to highlight another of their social responsibility activities – the XEROX Community Involvement Program (XCIP).
The XCIP is the company's longest-running program of its kind and it takes a "glocal" approach to CSR. Xerox uses this initiative to fund employees in their local communities to make a difference on projects of their choosing. Since 2012, they have sponsored over 18,000 projects with more than 400,000 employee participants!
Xerox is a global company, but giving its employees control over the program on the ground makes a lot of sense. They are able to identify real needs in their communities because they live in them.
Like the time they built shelving units at a Maui food bank or when they helped with disaster relief from tornadoes in Alabama and sponsored breast and cervical cancer awareness in small towns across Poland.
And what's more, as part of the program, employees could take a paid leave of absence to be able to focus entirely on the social project under their Social Service Leave Program.
Learn more about Xerox's commitment to CSR in their Corporate Citizenship reports.
Learn more about how Prezly helps communication teams in Consumer Electronics.
2. Environmental responsibility example: Chipotle and Intermarché – The Inglorious Fruit and Vegetable
Food waste statistics are nothing but shocking.
According to the data from the Food and Agricultural Organization of the United Nations:
Approximately one-third of food produced in the world gets lost or wasted every year.
Food losses and waste amount to roughly $680 billion in industrialized countries and $310 billion in developing countries.
Fruits and vegetables have the highest wastage rates.
Luckily, some food companies have begun taking action to tackle that problem.
Take Chipotle's and Intermarché's ingenious "The Inglorious Fruit and Vegetable" campaign to reduce waste of less-than-perfect-looking food.
How? By selling the "inglorious" produce at a 30% discount, and heavily publicizing the initiative. They even ran an ugly fruit and vegetable contest on their Instagram page.
And the results? According to the information published by Intermarche:
This initiative is a complete success because it's a win–win–win campaign: consumers get the same quality products for cheaper, the growers get money for products that are usually thrown away and Intermarché increase its business by selling a brand new line of products.
3. Philanthropic responsibility example: TOMS Shoes – One for One Campaign
TOMS founder, Blake Mycoskie's story must be widely known by now.
Touched by witnessing the hardships of Argentinian children having to grow up without shoes, Mycoskie launched TOMS with a simple idea - to match every pair of shoes sold with a new pair for a child in need.
But what started as just a shoe company has grown into an amazing, socially responsible organization that, as the company describes itself:
"[...] helps address need and advance health, education and economic opportunity for children and their communities around the world."
Since their launch, TOMS has given 60 million shoes to children. But Mycoskie hasn't stopped there. He continuously launches new initiatives to address other challenges faced by communities around the world.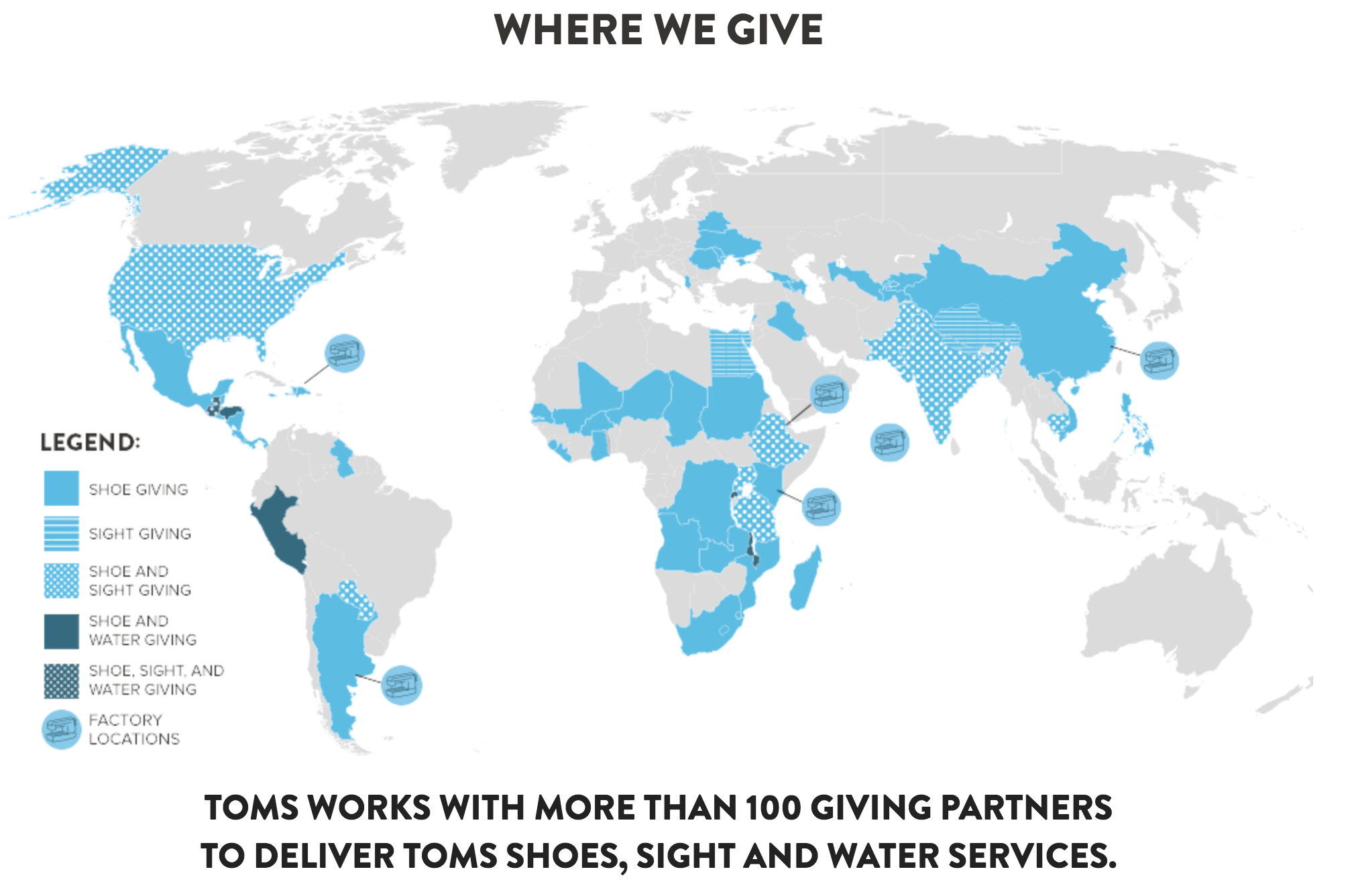 Some examples of these non-shoe initiatives include:
Through TOMS Eyewear they helped restore sight to over 400,000 people.
TOMS Roasting Co. provided over 335,000 weeks of safe water in 6 countries.
And TOMS Bag Collection helps support safe birth services by providing training for skilled birth attendants and distributing birth kits containing items that help a woman safely deliver her baby.
4. Economic responsibility example: Juntos – Education Backpack and School Supplies for Every Pair of Shoes Sold
Juntos' initiative is based on a similar principle as TOMS - for every pair of shoes sold, the company donates a backpack filled with school supplies to a child in Ecuador.
Each backpack includes a year's worth of school supplies - pencils, pens, rulers, and notebooks.
But why Ecuador? Because Juntos produces and sells El Zapato de Lona - the Ecuadorian street shoe. They believe in giving back to the place that inspired their company. And as they explain:
So, because we discovered an amazing canvas street shoe in Guayaquil, Ecuador, a child in that city gets a backpack.
5. Environmental responsibility example: Patagonia – Supply Chain: The Footprint Chronicles
Patagonia is an outdoor company dedicated to keeping the environment healthy. According to them: "As our company grows, we are faced with this challenge: the more we produce, the greater our impact is on the environment. If we are going to inspire and implement solutions to the environmental crisis, as our mission states, we have to reduce our overall impact, regardless of the number of products we sell."
To do this, they set out to be as transparent as possible and tackle different environmental and social issues at every step of their supply chain. For example:
Material sourcing: Patagonia switched to using organic cotton all the way back in 1994 and is forging deep relationships down to the farmers of the cotton to ensure quality. They are also well known for their Traceable Down Standard that also works with farmers to make sure that the ducks used to supply their down jackets are protected against force-feeding and live-plucking.
Working towards a living wage: Patagonia works with many factories to produce their clothing and is working on finding ways to ensure that the employees not only receive minimum wage, but a living wage. They admit that this is a difficult thing to achieve and that they have not yet achieved their goal, but they are still working towards this nonetheless.
Climate Change initiatives: Apart from making sure that they use renewable energy, work out of green buildings, and measure their carbon footprint, Patagonia also supports grassroots activists through what they call an Earth Tax. They donate 1% of their sales to conservation efforts. ​ 
In 2018, for example, they have the Blue Heart of Europe awareness campaign that focuses on conservation efforts in the Balkans.
Learn more about their commitment to a sustainable supply chain here.
6. CSR for employees example: Levi Strauss – Workers Well Being
People are at the foundation of every business.
But for the most part, as Jessica Davis Pluess points out over at BSR:
Too often, typical supply chain compliance programs fall short of ensuring that worksite-based improvements have meaningful impacts on worker livelihoods beyond the workplace.
However, Levi Strauss is a company dedicated to changing this by focusing on empowering workers' financial, health, and family well-being.
And that's the premise of the Workers Well Being initiative launched by the company in 2011.
As Chip Bergh, Levi's CEO and President explained:
Our intent for the Worker Well-being initiative is to continue to serve as a catalyst to transform the apparel industry by setting a new standard for valuing and investing in apparel workers' lives.
The company takes a unique approach to addressing its employees' needs. Instead of forcing new initiatives on employees, Levi's regularly surveys their workers to discover what they need to become more engaged, healthy, and productive.
And based on the feedback, they partner with various NGOs and non-profit organizations to implement programs that deliver on the workers' needs.
And the result? See for yourself: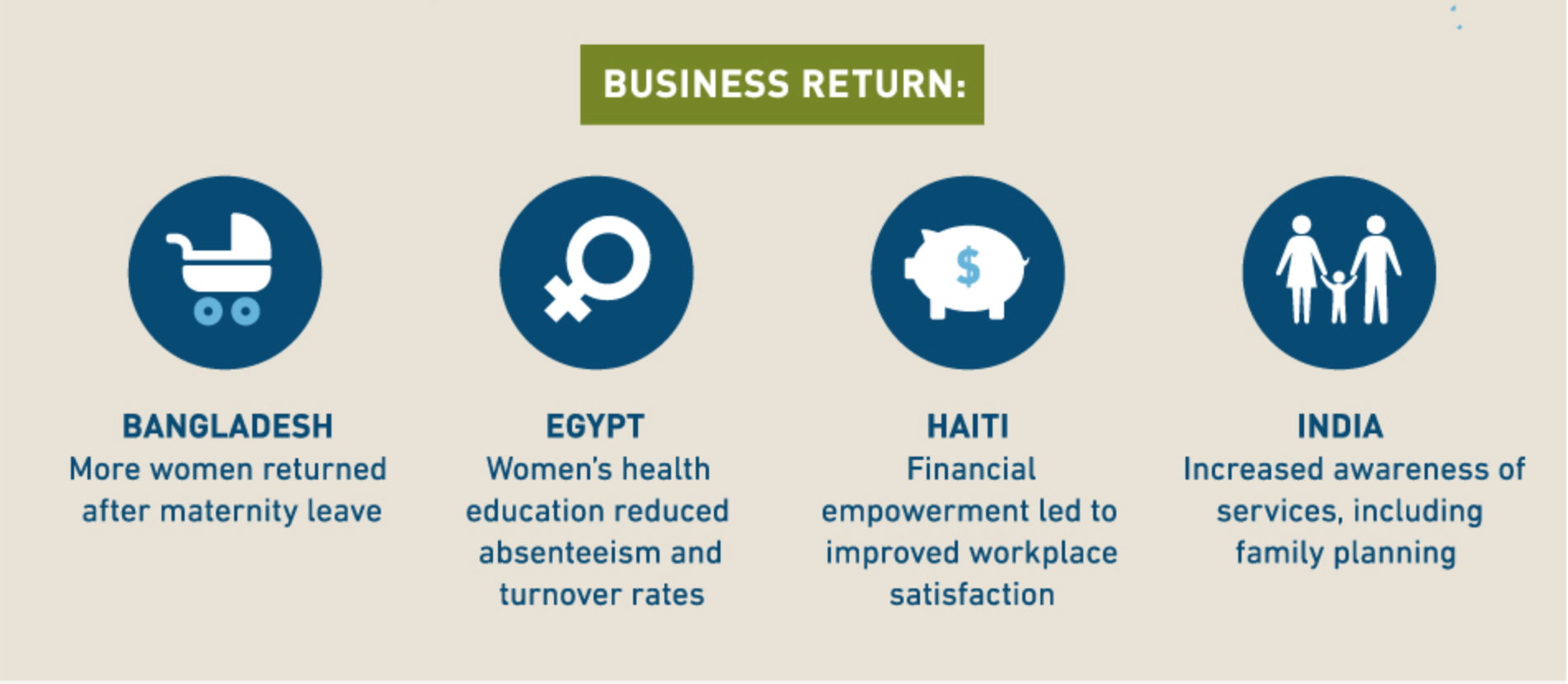 See the full infographic at Levi Strauss.
7. Philanthropic responsibility example: Nu Skin – Nourish the Children
In 2002, Nu Skin Enterprises, the vitamin and skin-care products marketer, launched an intriguing initiative to combat hunger in Malawi, a small African country stricken by severe famine and poverty.
But unlike TOMS or JUNTOS, the company doesn't match purchases with donations. Instead, it allows customers to buy and donate nourishing meals, called VitaMeal to hungry children.
Customers can purchase VitaMeals and choose to donate them to a charity partner, who in turn, can distribute them to people in need.
Furthermore, the company matches every five-bag option with another bag, providing an additional 30 meals.
And the outcome? The initiative helps feed 100,000 children daily. And as Erick Meier, ​ Vice President – Supply Chain for Convoy of Hope - one of the charity partners stated:
We continue to make significant impacts in these children's lives by having successful, productive partnerships. Happy, nourished children are a direct result of our partnership with Nourish the Children over the last year and we're grateful for their support.
8. Philanthropic responsibility example: Twitter – The Fledgling Initiative
Everyone recognizes Twitter as one of the leading social media networks.
But did you know that the company also dabbled in winemaking? And for a good cause, at that?
In 2010, Twitter launched The Fledgling Initiative campaign to support Room to Read, a non-profit organization promoting literacy among children.
Enter Fledgling Wine. The company produced and sold its wine, donating all proceeds from sales supporting the non-profit organization.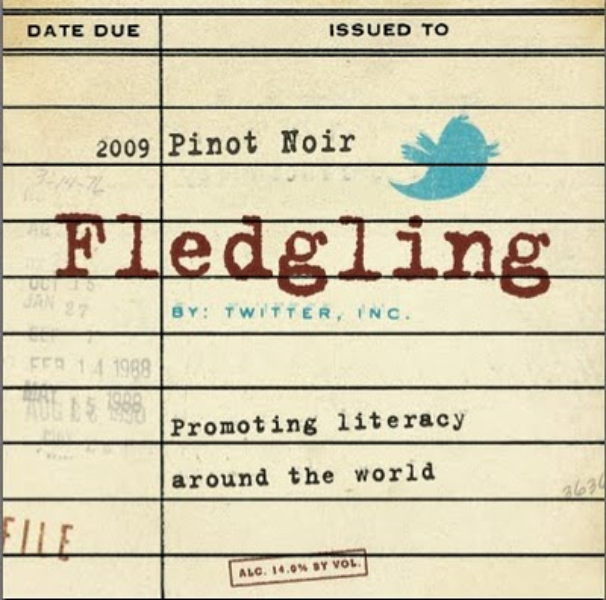 As Biz Stone and Evan Williams, Twitter founders explained:
The Fledgling Initiative embodies two things that are at the core of Twitter's mission: providing access to information and highlighting the power of open communication to bring about positive change. This initiative is just one piece of that approach.
9. Environmental responsibility example: Starbucks – C.A.F.E. Practices
The acronym for Starbuck's CSR initiative stands for Coffee and Farmer Equity (C.A.F.E.)
In its simplest form, C.A.F.E. is a set of buying guidelines that ensure that:
All coffee purchased by the company meets their standards of quality,
It must be sustainably grown.
Support the farmers. The company requires **suppliers to submit evidence of payments made throughout the coffee supply chain to demonstrate how much of the price Starbucks pays for green (unroasted) coffee gets to the farmer.
Ensures safe, fair, and humane working conditions for workers and provides adequate living conditions.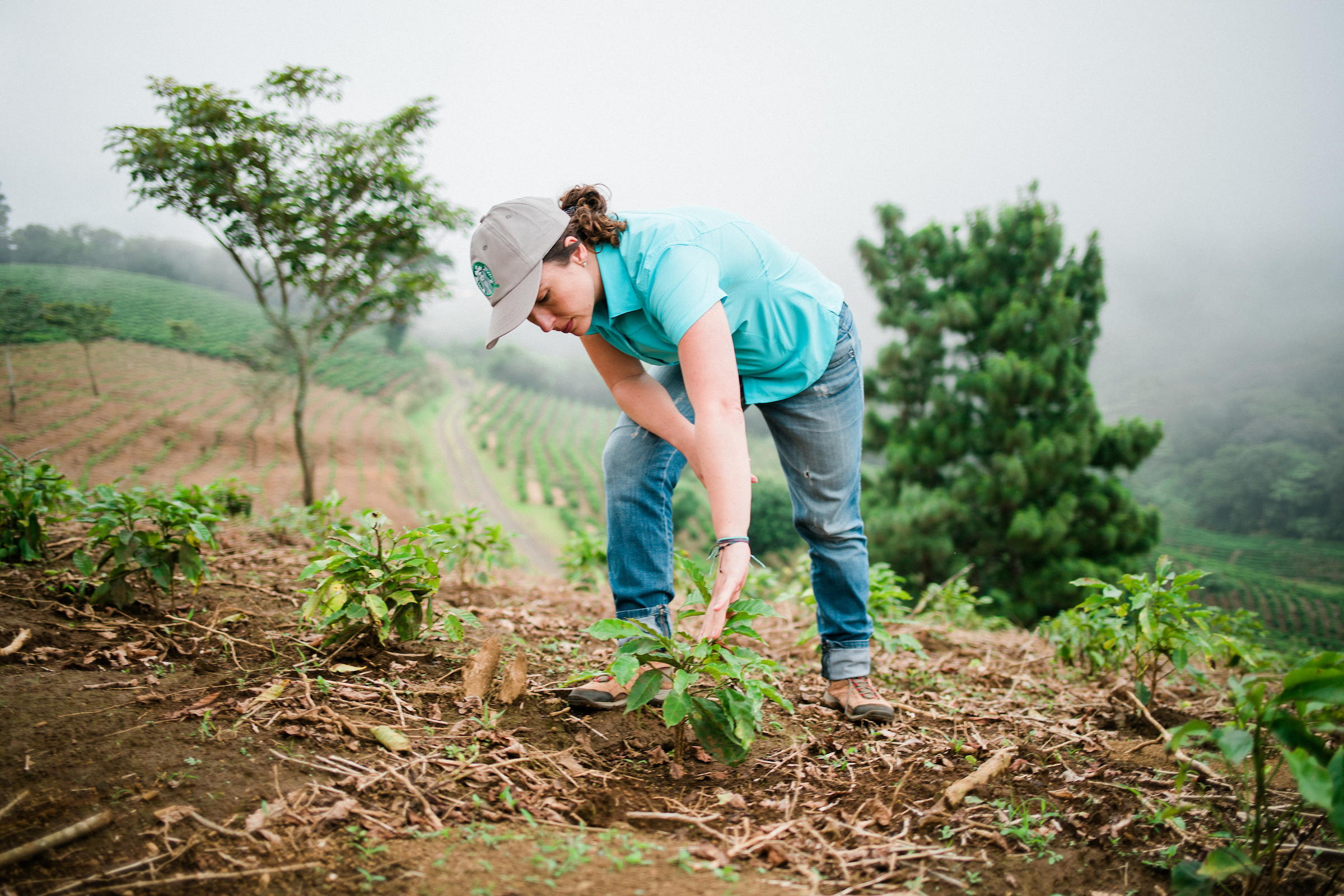 And these are just some of the many guidelines the company developed to ensure:
[...] sourcing sustainably grown and processed coffee by evaluating the economic, social and environmental aspects of coffee production.
10. Philanthropic responsibility example: LEGO – Build the Change
Hard to believe that this initiative has its roots in a letter to the company from a nine-year-old child.
But it's true.
A couple of years ago, LEGO received a letter that said:
"When I grow up, I want my kids to grow up in a healthy world."
And as it turns out, it wasn't the only time young people shared their ideas for improving the world.
In response, the company launched the Build the Change initiative - a series of events held around the globe, giving children a voice to tackle various challenges they face. Lego wants these events to be a place where kids can creatively explore and collaborate on solving problems.
Each event has a theme, i.e. "build your school, neighborhood, etc." and as LEGO says, its goal is to "emphasize that children's ideas and creations are the inspiration for the future".
Good CSR should be aligned with company values and the brand, LEGO does an excellent job of keeping all three strong.
---
In the increasingly complex world of modern PR, Prezly seeks to create simplicity by arming brands with the tools to tell authentic stories. Prezly's software brings together contact management, newsroom publishing, distribution, analytics and coverage reporting to give you and your team full control over your comms.
In their spare time, the Prezly team enjoys building open-source resources to help comms professionals share their experience and build something better, together :)