September 4, 2023
We've rolled out support for service specific embeds
For beta or worse, the Embed feature is officially ready for use!
The Embed feature is out of beta and now available in the editor's multimedia menu
Previously, with just the Embed option, it may not have been obvious that there are a variety of embeds from different services that you can insert into your stories. Did you know you could embed a location on Google Maps? Or whole Twitter feeds?
So we've separated out the embed types with service specific icons that you can easily search for, from social embeds to Calendly links, or even Google Maps and Eventbrite links.
Watch the video below to see the embeds in action:
So when you're looking to embed certain media, simply type in the "/" key and the name of the service, or you can scroll down to see a full list of available embeds in your story editor and campaign composer.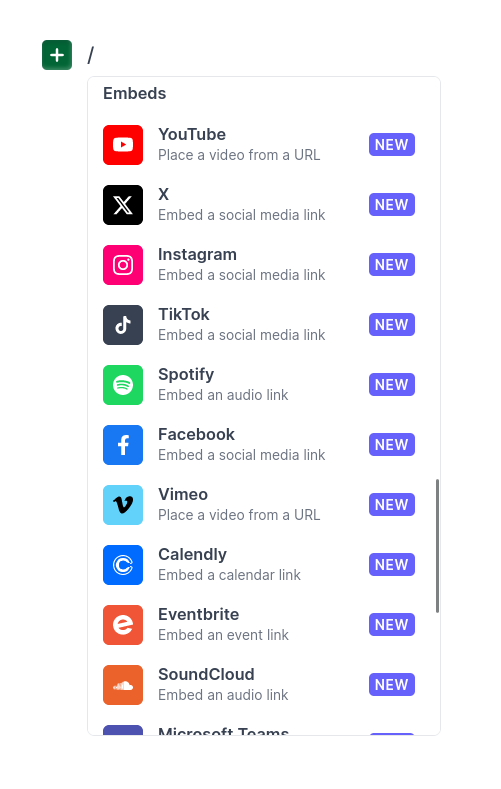 ---
We'd love to know what you think!
If you have any questions about the Embeds feature or if there are any services missing that you would like to see in our list, let us know. Go all out – we want to hear it all :)