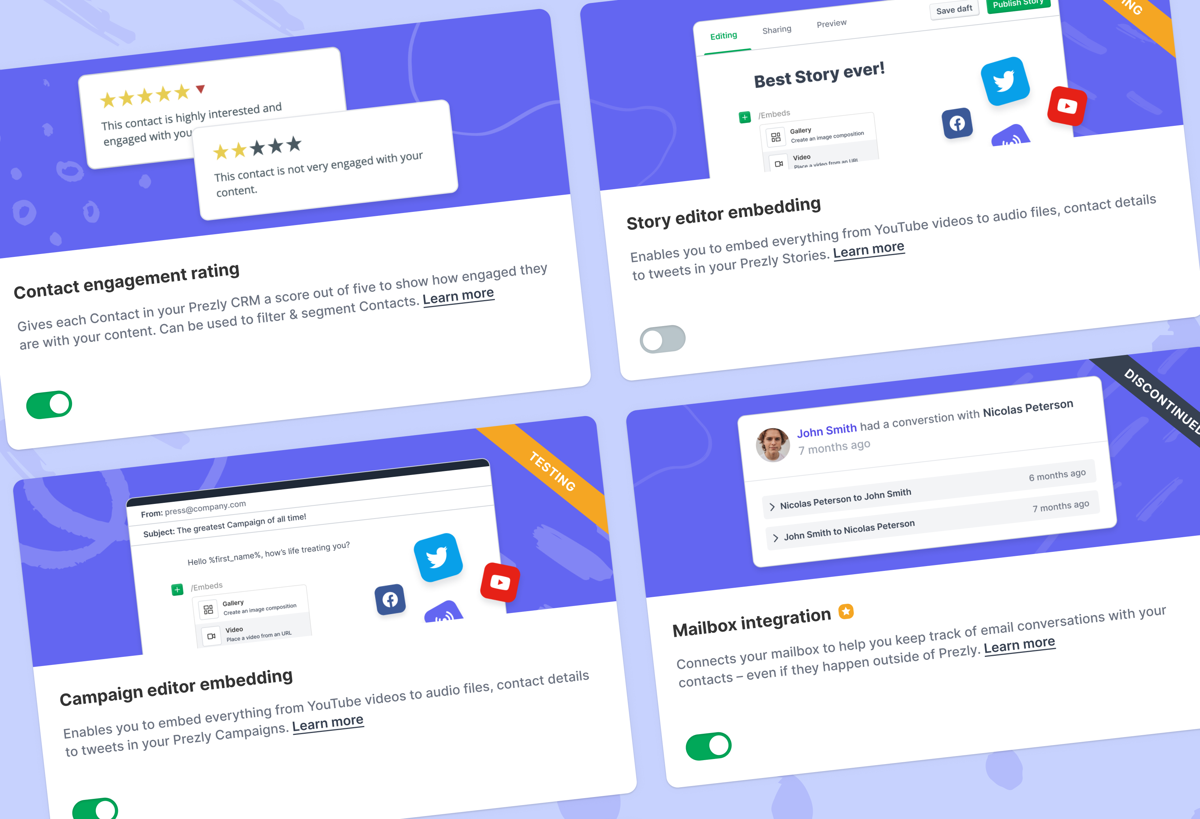 New Feature Labs page
You can now test drive new Prezly features, for *beta* or worse
May 27 2021
During the last few months, we've been working on Prezly's Feature Labs, a place for our features that aren't quite ready yet but are available for testing. ​
Features here are ready to use but are also still in development.
Customers can test-drive the features and share suggestions with us on what to improve, which will ultimately help us decide whether or not certain features become a Prezly staple in the future.
Feature Labs is available on the Organizations Settings page for any Prezly customer on the Premium plan or higher.
Here's the back story...
So, why create a space like this instead of just releasing these features when they're ready?
Well, as much as we'd love every feature idea to be built to a tee, sometimes we face issues here and there, and features don't work as intended, so it's back to the drawing board. These things can take time – re-evaluating features based on the number of requests from our customer base, feature usage, and bugs that happen around the feature.
As such, it doesn't feel right to enable a feature that we know is not up to our standards just yet. With Feature Labs, we invite Prezly users who are interested in testing certain features to help us improve them and, ultimately, help us make a decision on their futures... for*beta* or worse. 😉
Learn more about the features available in Feature Labs ↓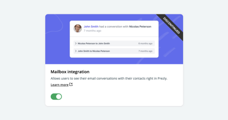 Feature Labs
Feeling adventurous? Get early access & help us test out new features