April 19, 2023
Introducing the new Site activity dashboard
See stories and campaign activity on your site, plus analytics – all in one place!
Majority of Prezly users work on a number of different tasks within our app on a day-to-day basis, and a lot of their work is centered around sites and stories, such as publishing and distributing stories through targeted email campaigns. And the success of a press release or latest newsletter article is, oftentimes, measured based on site and story analytics, coverage or campaign engagement.
The tools to create and distribute stories, as well as analytics and reporting are spread out across different areas of the app, so we decided to build a space within the Prezly app that gives you a quick overview of each site's performance and activity.
Meet the new Site activity dashboard! 🙌
This page offers all Prezly users a high-level view of all recent activity by you (and your team) related to a site, like recent drafts and scheduled stories, recently sent campaigns, other latest changes made to the site, and site analytics.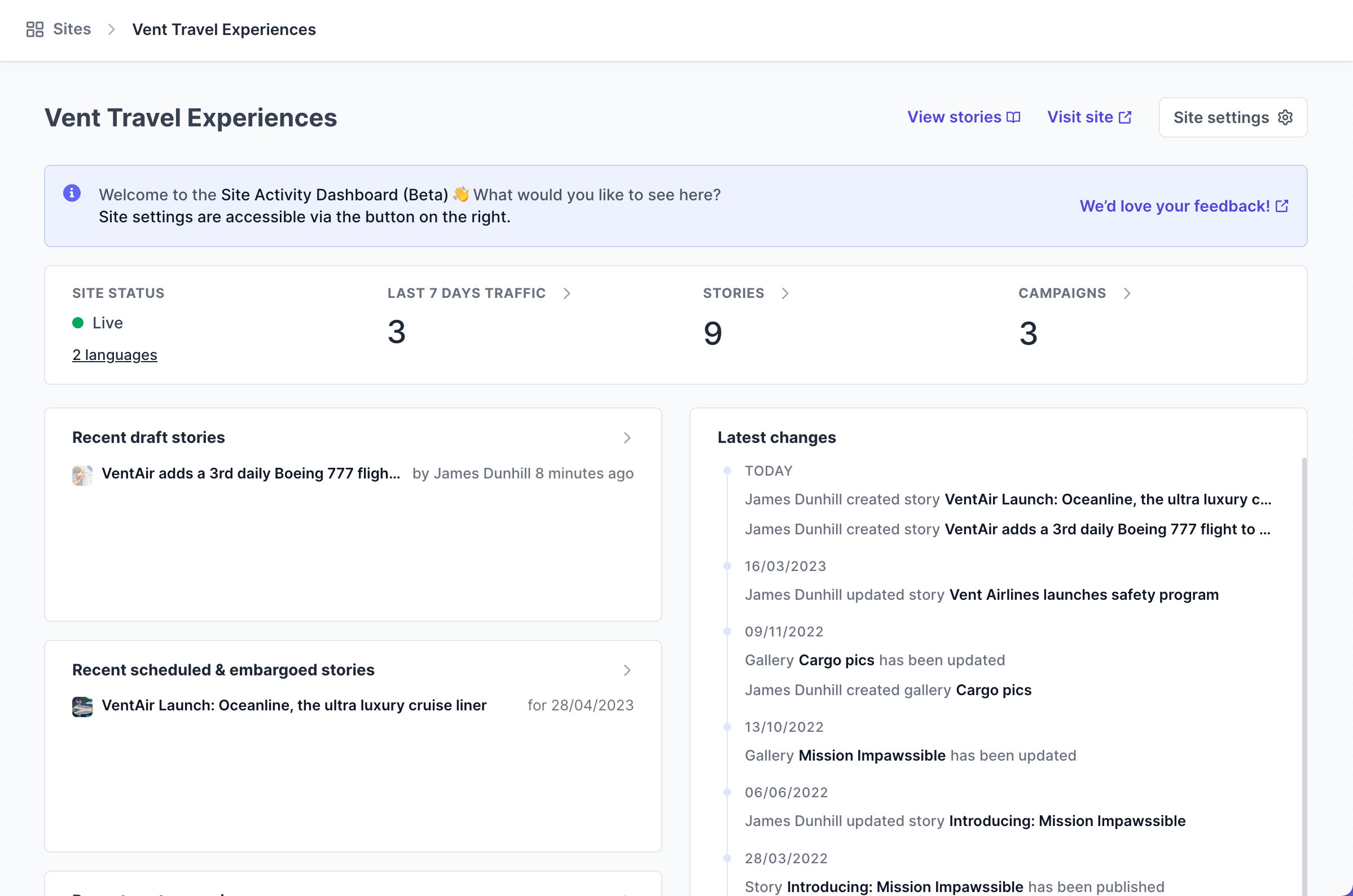 ---
If you have only 1 site in your Prezly account, you will automatically see the site's activity dashboard upon clicking and going to Sites.
If you have multiple sites in your Prezly account, here's how you get to each site activity dashboard:
​Go to Sites​
Click on any site, live or not live, and you'll be directed to that site's dashboard!
---
The first thing you can see at the top of the dashboard is a quick summary of site including its status, traffic, and content information – the total number of stories published to the site and all campaigns sent.

And right under the summary to the lefthand side is complete overview of all recent draft stories, embargoed and scheduled stories, as well as recently sent campaigns. You can get quicker access to these specific stories and campaigns directly from the dashboard.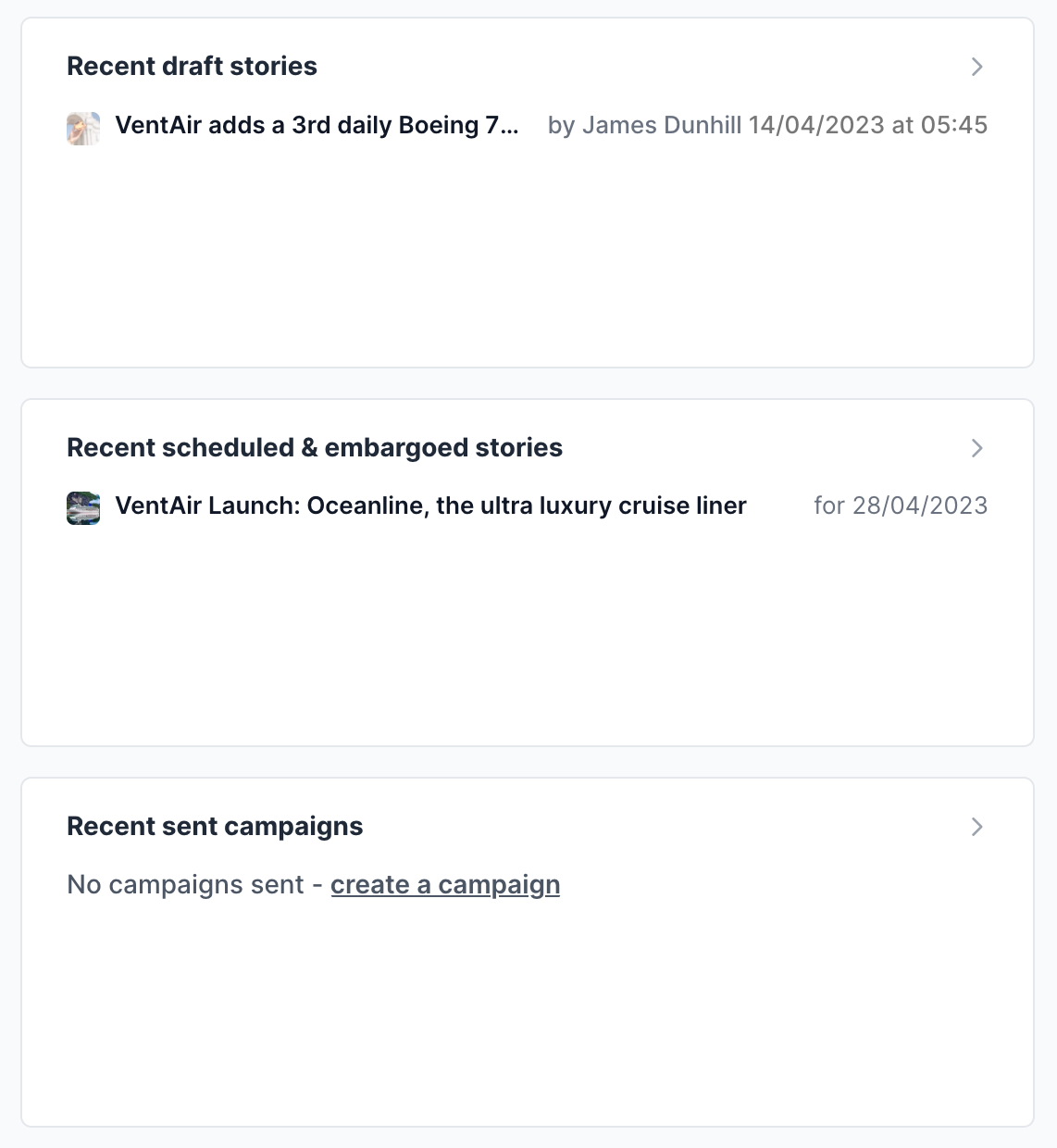 To the righthand side is a list of latest changes made to any type of content in your site, such as stories created and published, existing stories updated, new or edit media galleries, and more.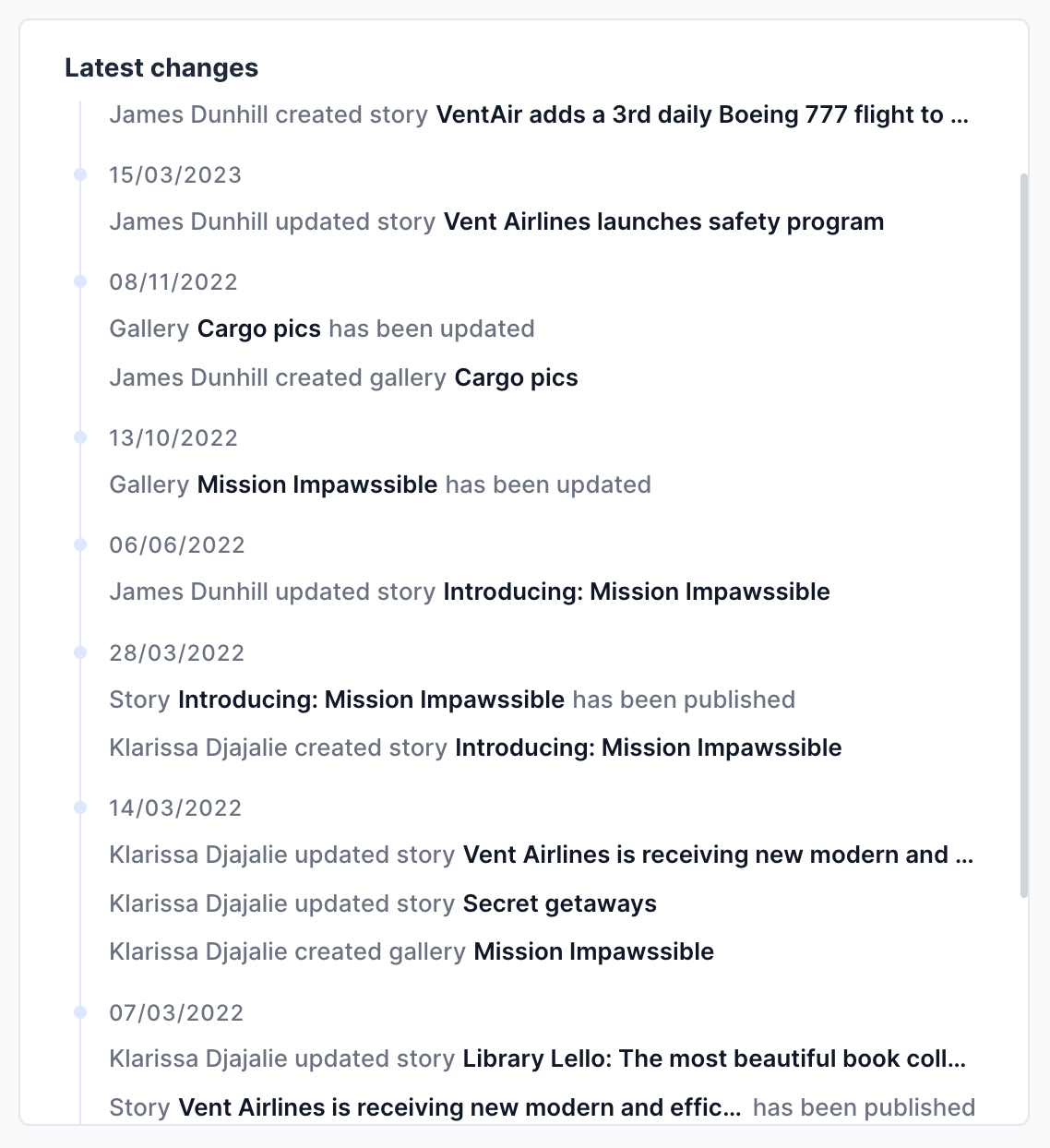 Another main part of the Site activity dashboard is your Site analytics. Previously in its own section under your site's settings, the analytics block is now integrated into your Site activity dashboard, keeping all insights for how many people are visiting your site and stories in one convenient place.
When you first open your Site activity dashboard, you might be wondering where to find your Site settings. Access to all of your site's settings can be found on the top right corner of the page. And if you want to get back to the dashboard, you can easily go by clicking on the site's name from the Site settings area.
---
This is still in beta and we're continuing to work on this dashboard to improve the way you track success overtime and make informed decisions on your content.
What would you like to see here? Feel free to share any feedback and suggestions with us. Good or bad, for beta or worse – we want to hear it all. :)