Multimedia embeds
Setting the header image, newsroom image & social image in your Story
Learn where each of these story images live and their purpose
In Prezly you have three different types of story images, we called them:
Header Image
Newsroom Image
Social Image
Each of those types of images allows you to customize your story in three different places. 
Header Image
The header image lives in the story itself, which means that when someone opens the story, they'll see the header image at the very top. When creating an email campaign from that story, Prezly will use this image in the top of the email too.
When opening the story editor, you'll see at the top the area where you can upload a Header Image.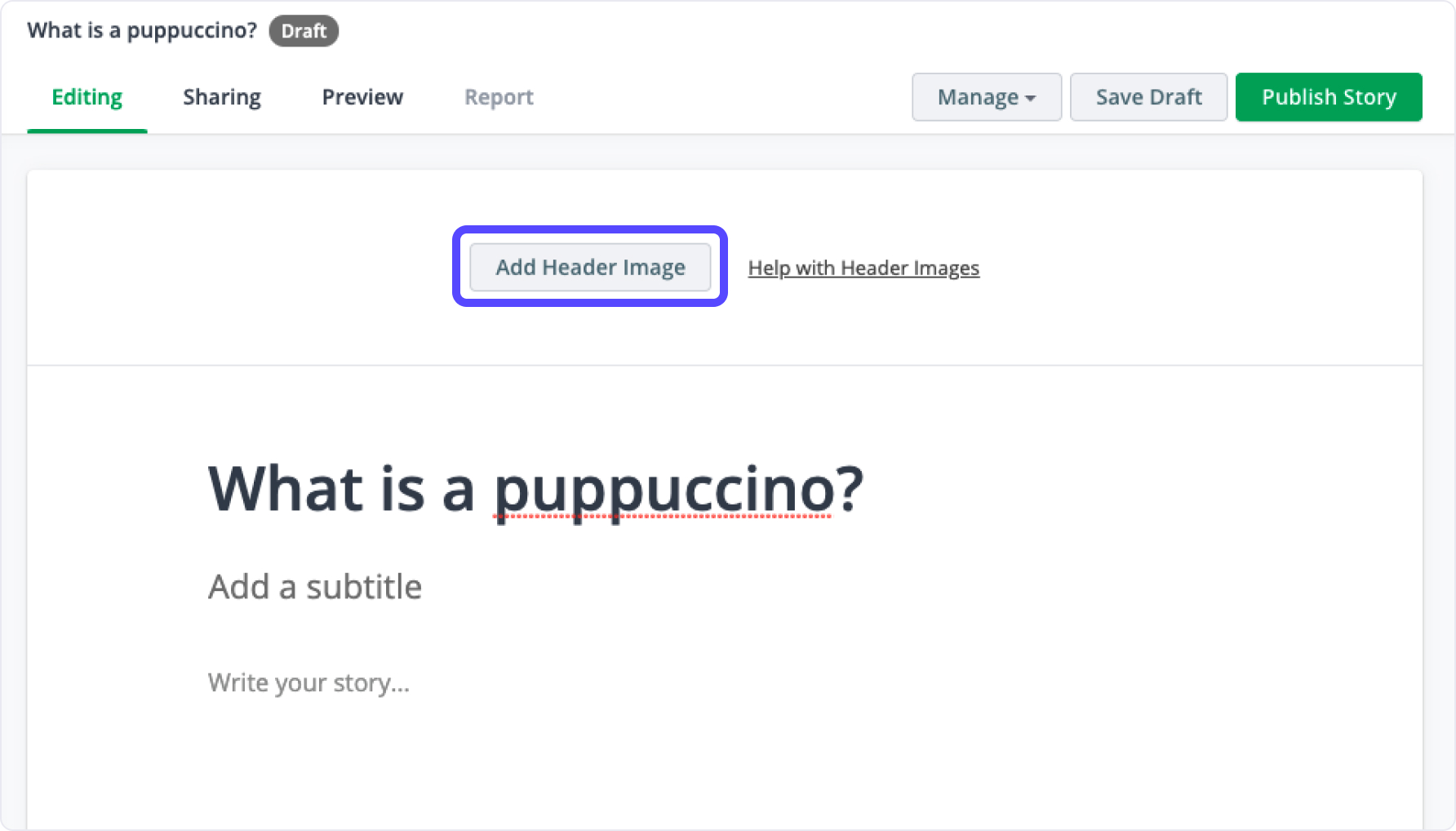 💡Pro Tip: Don't use images that are too large, or have a high image height, as it will make the text of the story to shift below the screen fold, meaning that it will force the reader to scroll down before they can start reading the text of your story.
When you publish your story, it will look similar to what you see in the story editor.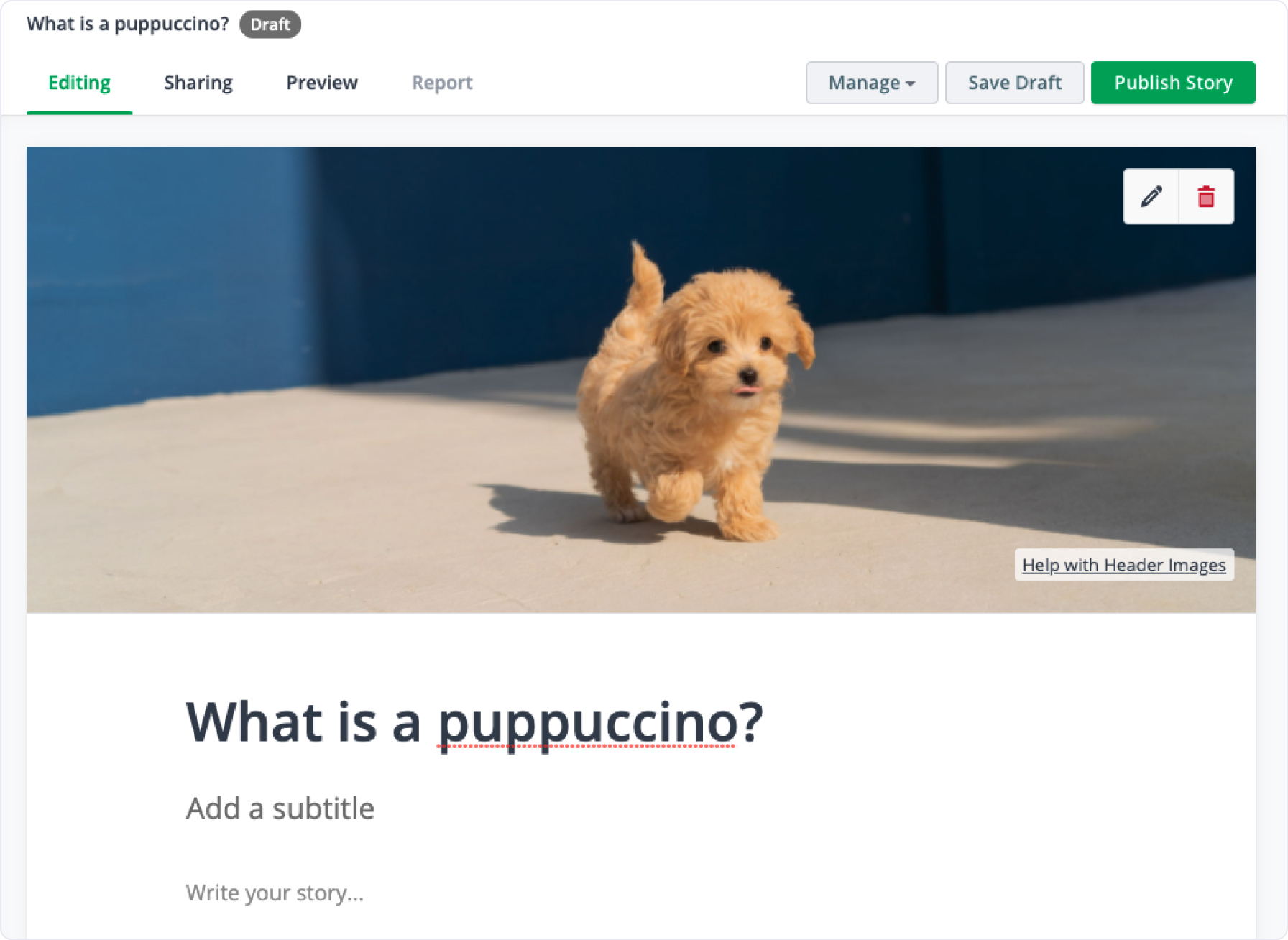 Newsroom Image
The newsroom image will be displayed in the newsroom homepage, which is the image for the story your newsroom visitors will see when they land on your newsroom page.
You can set the newsroom image under the Sharing tab in the Story Editor.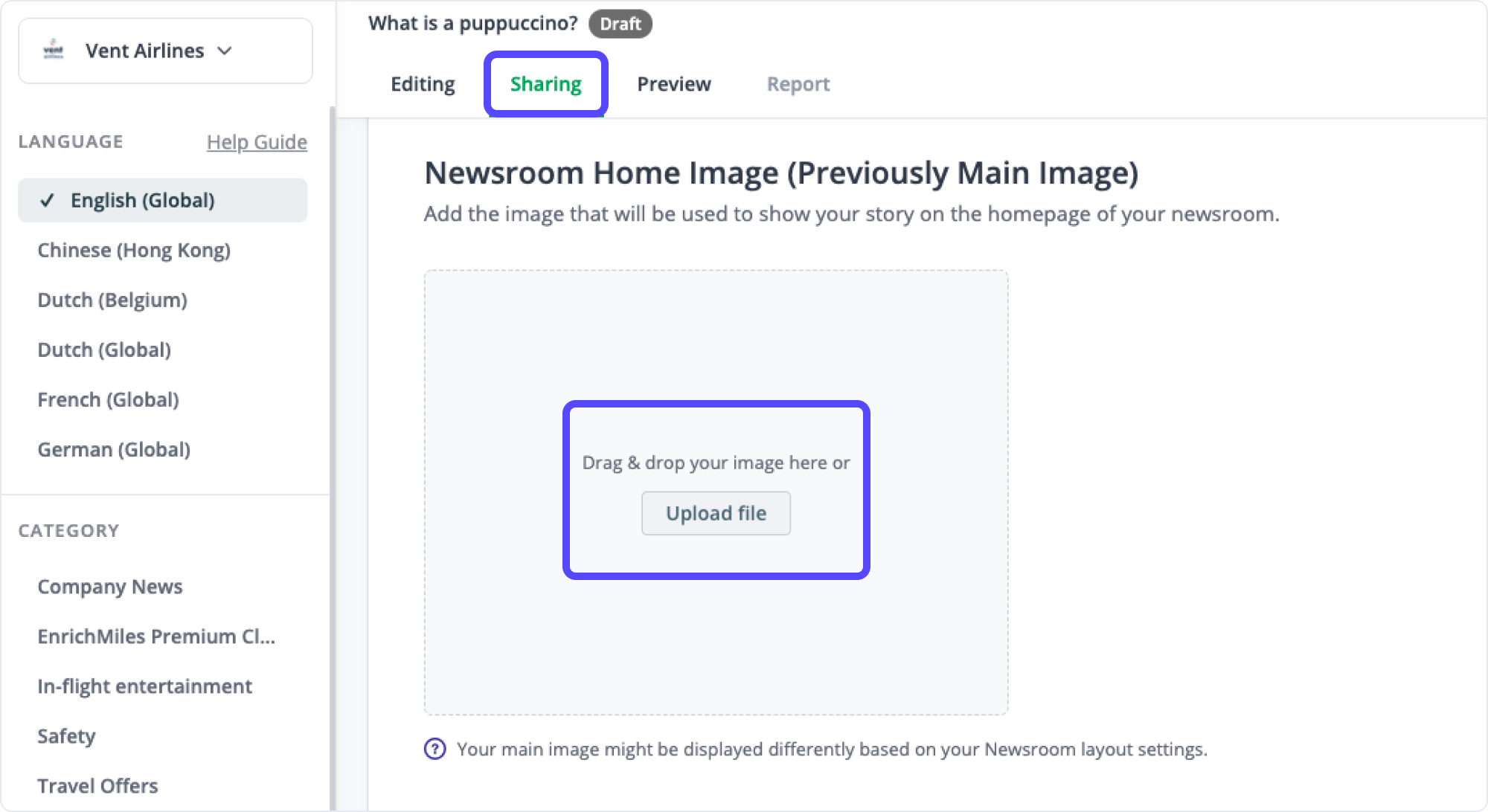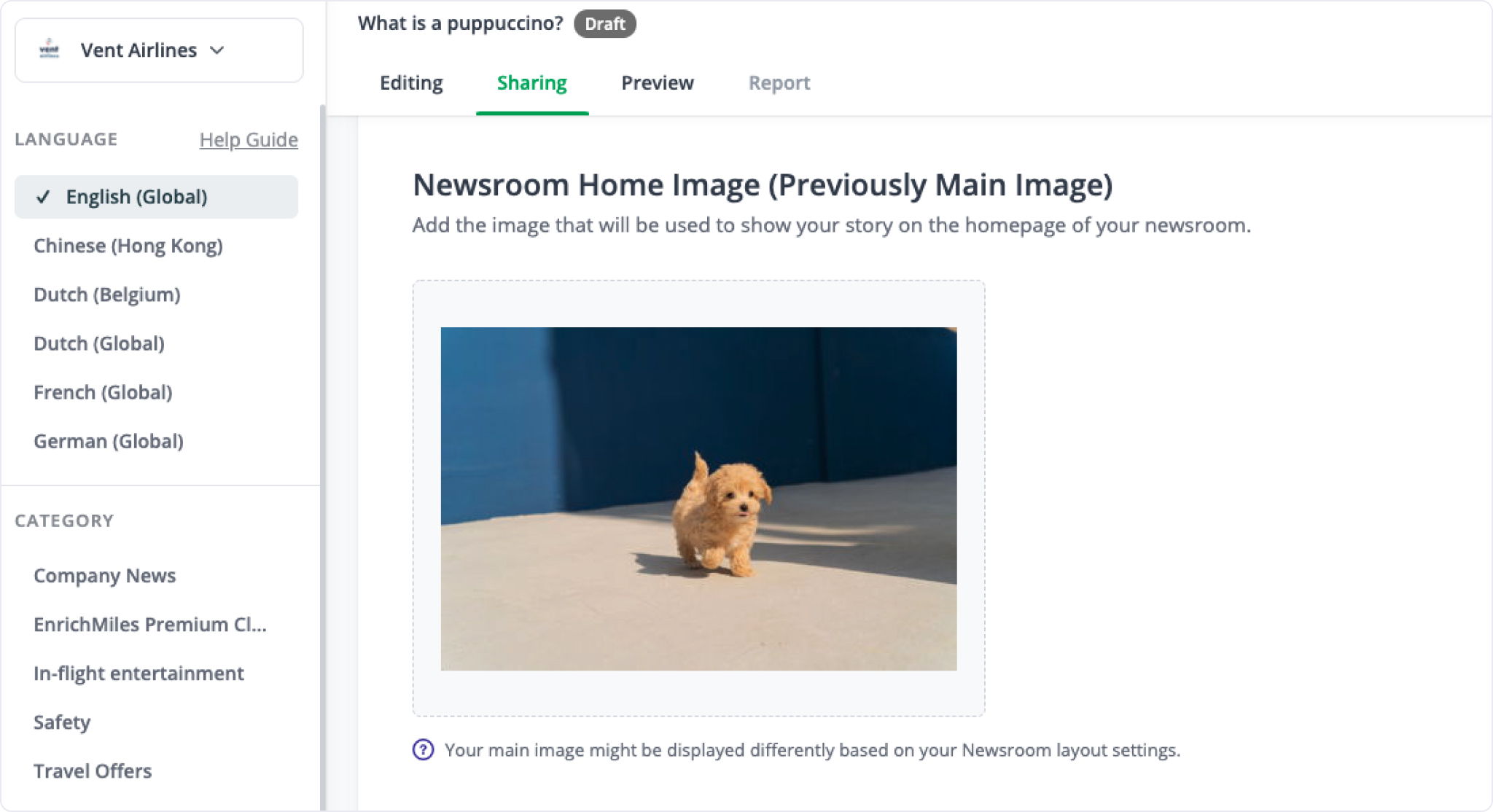 Social Image
The social image is also set under the Sharing tab in the Story Editor. This image will be used when you share your story on social media platforms, such as LinkedIn, Facebook, Twitter. Setting an image here is a good alternative for when social media platforms have specific dimension requirements for sharing images.
The social image is set by default to be the same as the newsroom image. You can crop and adjust the image.
💡Pro Tip: In the social image section, you can also customize the sharing message. Read on for more about customizing your Stories on social media.