Prezly basics
Adding an image gallery to your story
Adding and editing image gallery embeds
To add an image gallery to your story, click on the green + button and select the Gallery embed under Media content, then upload your images.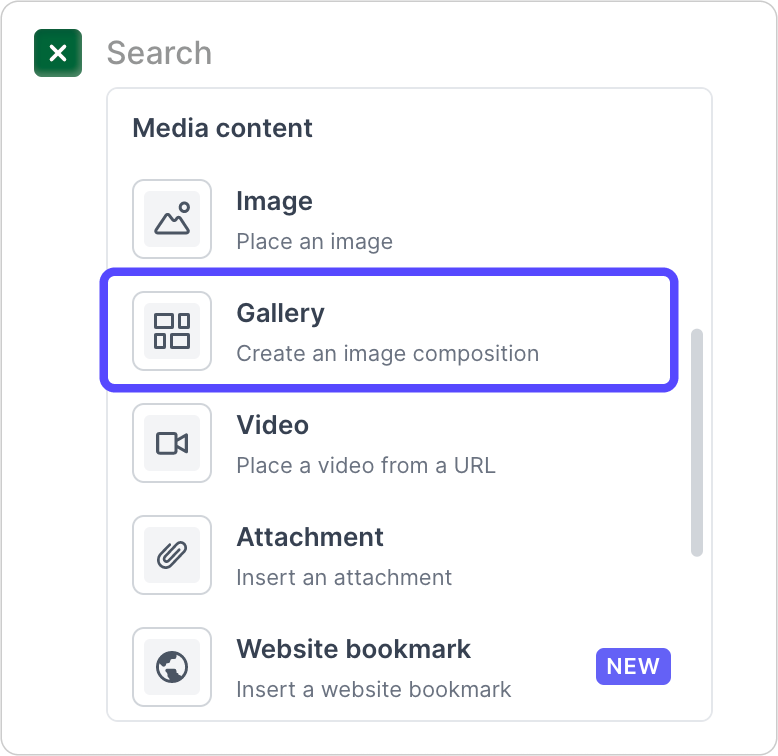 💡 Pro tip: Learn more about uploading images to your Prezly stories and sites
Here's where you can reorder and add captions to your images (these aren't mandatory). ​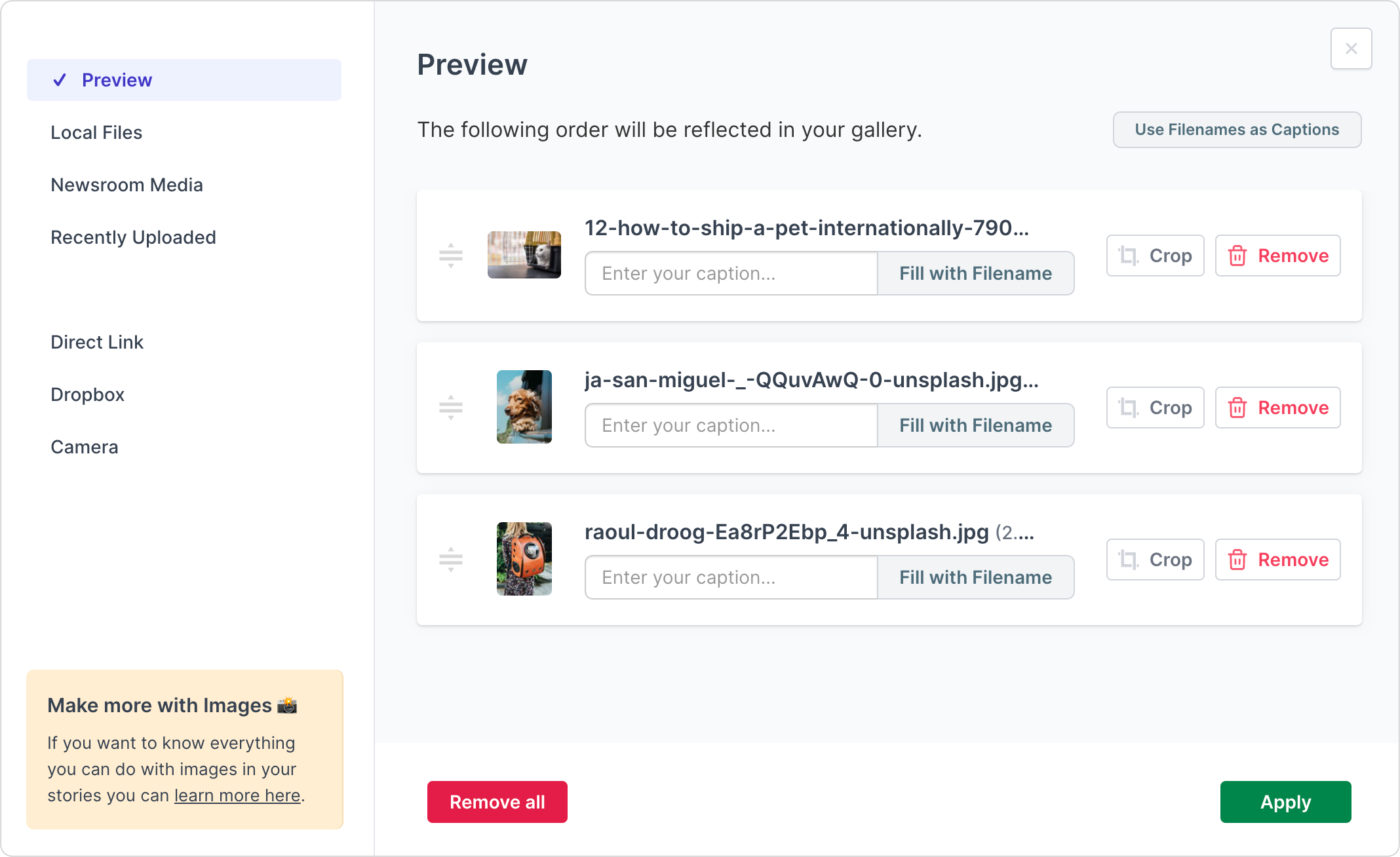 … and you're done! Here's how your gallery will display in your story: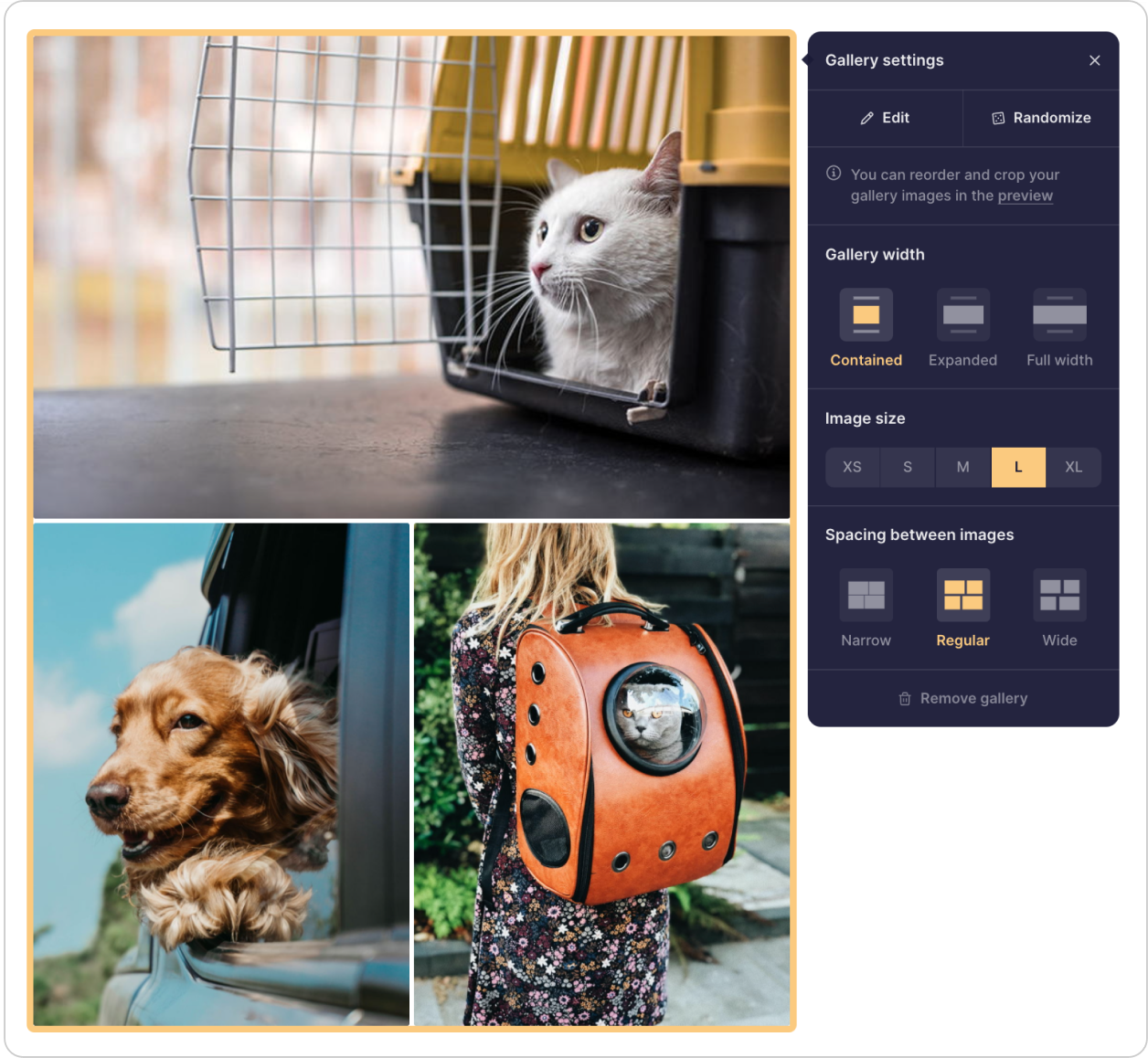 After adding a gallery, you can play around with different widths, sizes, and spacing for your images on the Gallery settings menu.