Prezly roundup
Share Campaign Previews With Teammates!
Every Campaign Preview – whether it is sent or still a draft – has its own URL, so all you have to do is copy the link and share it with your teammates. When they open the link, they should see the Campaign Preview on the right side of their Prezly accounts.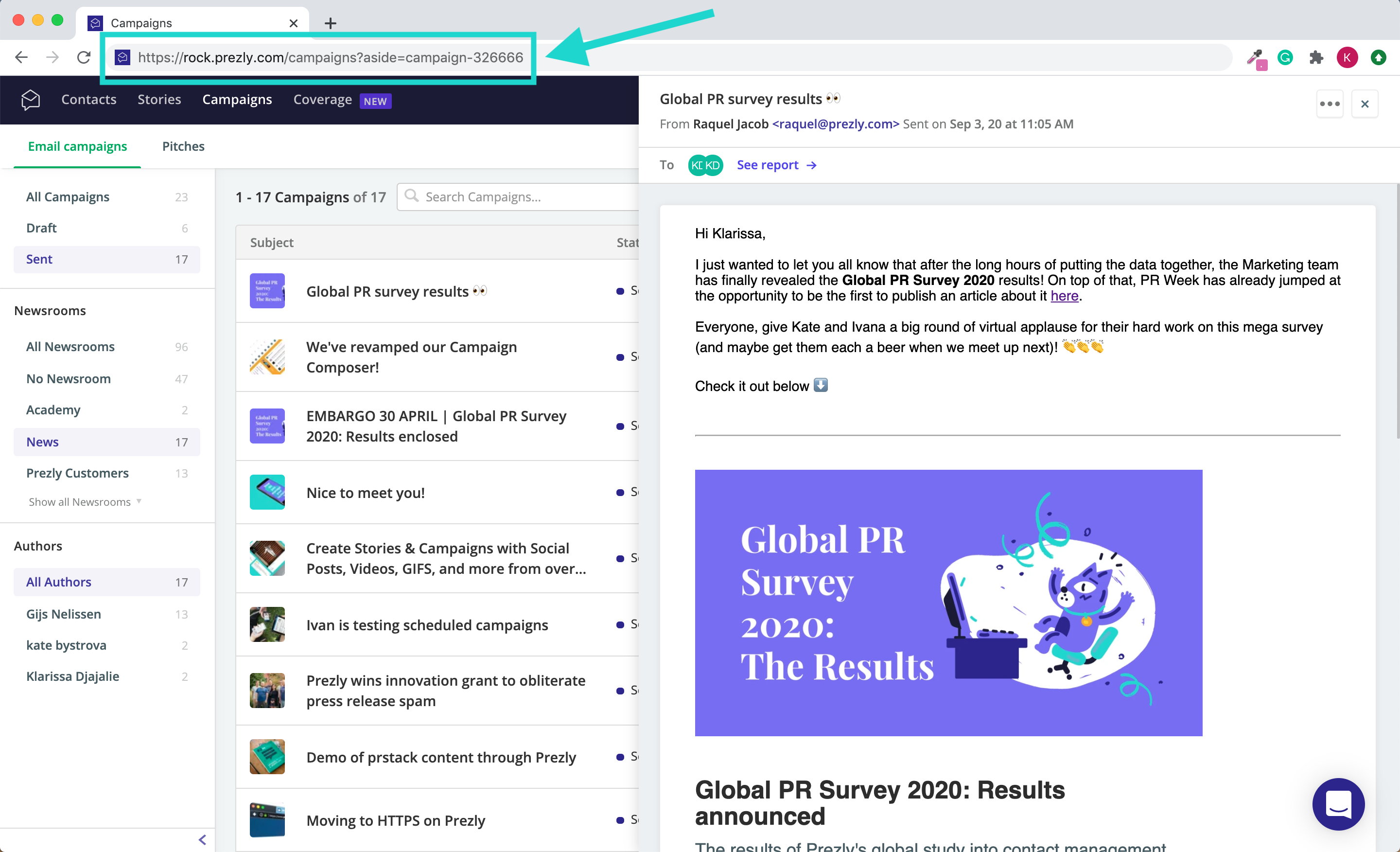 This way, when you and your team need to preview a campaign, you can save time on having to search for the campaign by title or author, and get that campaign approved + sent quickly!
For more useful tips and step-by-step guides, you can find everything you need to know about Campaigns in our Help Center. Check it out here →