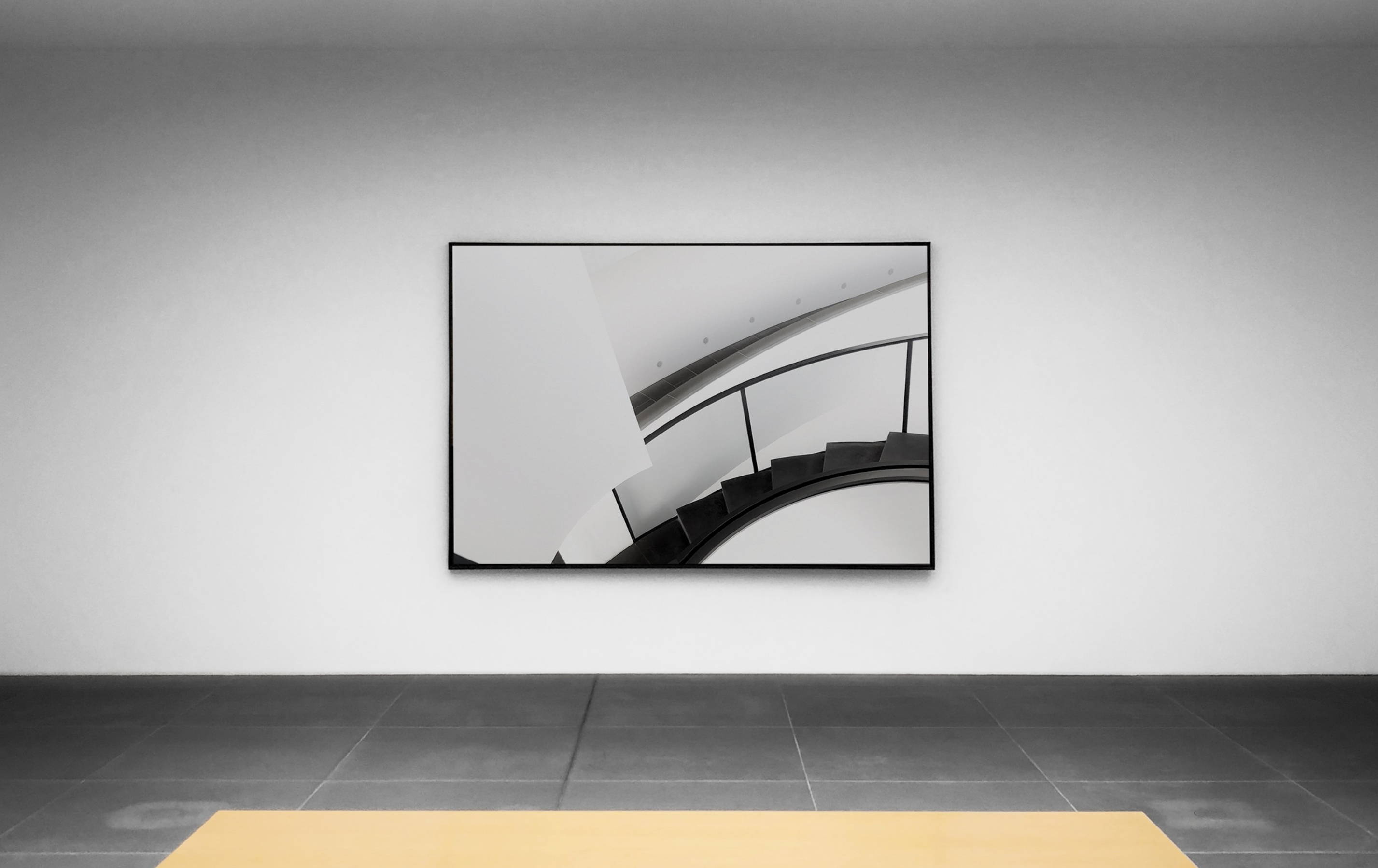 Inspiration
Brand story management for museum communication teams
What are the challenges for museum communication teams? And how can a modern software solution help?
Over the past two months, I had an internship in the press and communication department of the MAS museum in Antwerp. During that time, the museum started using Prezly, a software solution to manage the publication and distribution of brand stories.
I wrote a paper about this change management process. In this blog post, an abbreviated version of that paper, ​ I'll investigate two challenges faced by today's museum communication teams. These are:
That teams need to communicate to a wider variety of stakeholders than ever before.
That these stakeholders expect tailored information.
Much of the information in my paper originates from Prezly's case studies and research. The Prezly team analyzes problems faced by communications teams and builds modern tools to solve these problems.
Before we dig in, some background about the wonderful MAS | Museum aan de Stroom. The museum tells the history of the city of Antwerp, the river Schelde, and the harbor. It is a modern museum, which frequently holds new exhibitions.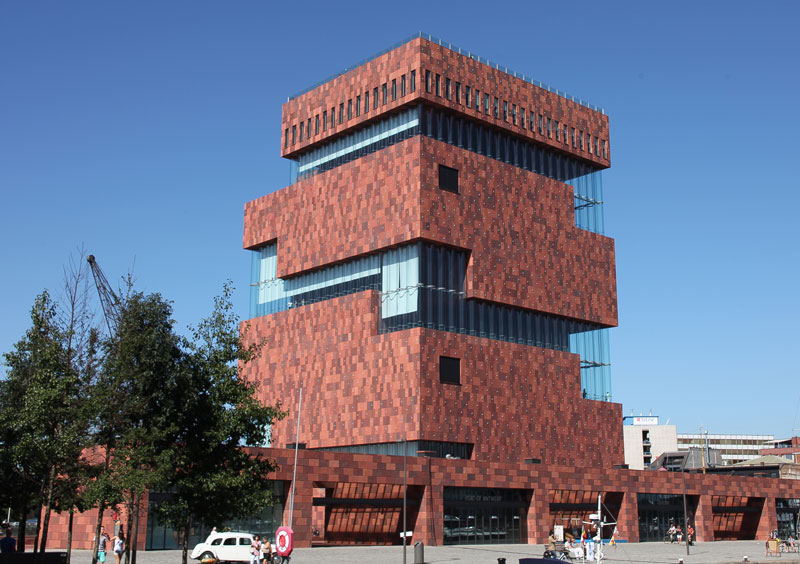 The MAS is part of the Department of Museums and Heritage of the City of Antwerp. The department has the largest heritage collection in Flanders, attracts around 600,000 annual visitors to its museums, and employs 360 staff. ​ If you happen to be in Antwerp, do go for a visit.
Time is limited in any communication team, yet more and more is demanded from them. Communication teams need to reach more people and they need to reach them in more personalized ways.
Museum communication teams share stories with various key stakeholders, including the press, bloggers, employees, and potential employees. On a practical level, it's a challenge to reach all of these stakeholders in an efficient way.
A 2012 study revealed that the number of professional journalists has declined over the past five years. Conversely, the number of public relations professionals has increased.
This increasing imbalance between the number of PR managers and journalists creates an overload of information in the mailboxes of the latter. Press releases that are considered not to have high news value are associated with spam and end up in the trash.
Museums need more efficient ways to share stories with different audiences. They need tools to enable them to share the right information and strengthen their relationships with their stakeholders
The MAS museum was looking for a user friendly solution to overcome these modern challenges. It needed to:
Manage stakeholders.
Publish multimedia stories.
Share personalized info with stakeholders.
The museum's communication team no longer wanted to spend time on repetitive tasks. Their focus needed to be on storytelling and nurturing relationships.
It took us at least half a day to get the right message to the right stakeholders. Now we do it in an hour.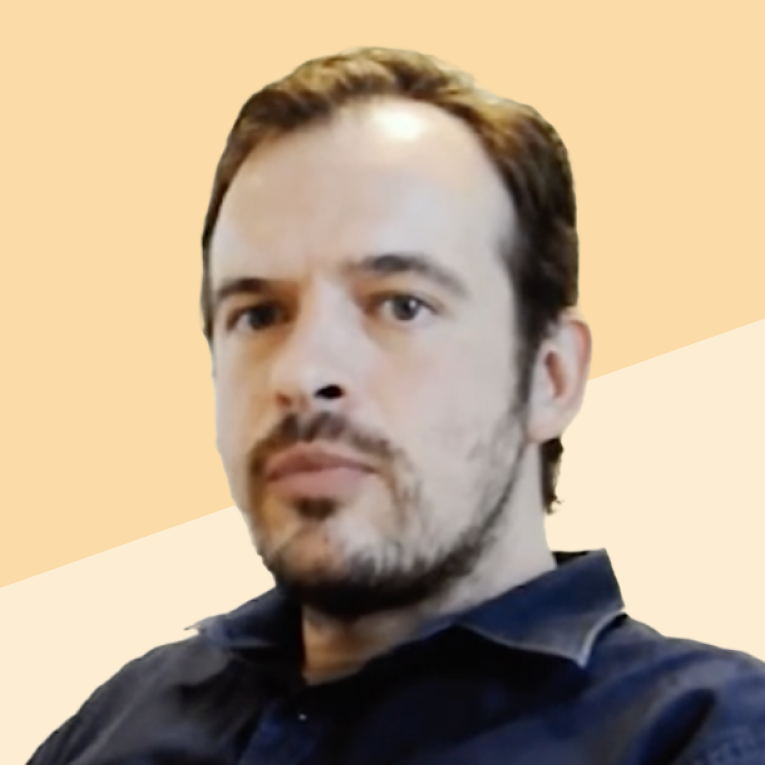 The easier it is for an organization to spread their story, the more stories they can share and the greater impact these stories can have.
The Department of Museums and Heritage of the City of Antwerp has set up digital newsrooms for all of their museums, which give an overview of all stories published by each museum. A big advantage of this strategy is that journalists can find all of the information about a museum in the one spot.
As well as museum stories, the newsrooms also contain contact information for museum staff, and a wealth of high resolution visuals.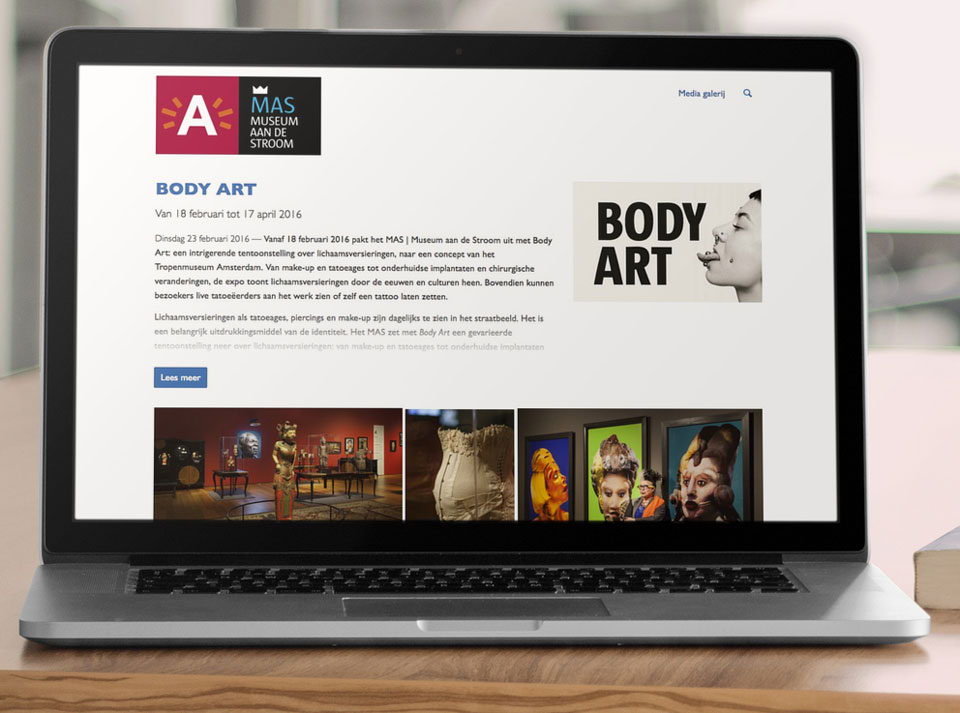 Example of a multimedia story on the MAS newsroom built with Prezly
A big benefit of having an online newsroom is that press releases go beyond a journalist's mailbox. The stories are optimized to be found through search engines like Google and Yahoo, and people can share the stories on social media. Prezly's statistics reveal that two thirds of newsroom visitors arrive in the newsroom via search or social media.
To give an extra boost to the stories in the newsroom, it's common practice to share them via social media. Museums can share the stories themselves on social media, but should also motivate their staff to share the stories on their own Facebook or Twitter page. Employees can be the first ambassadors to share the stories of the museums. In Prezly, the staff can be added to the contact database, and they can receive email updates about the latest stories.
Email remains an excellent way to update stakeholders.
It usually takes a lot of time to find contacts in a spreadsheet and then email these same contacts using Outlook. This is especially true if multimedia files are added to the email.
With Prezly, this can be achieved in a matter of a few clicks. Newsroom stories can be easily shared via email. What's more, fast-loading previews of related images and video are automatically added to emails.
Why is this important?
A survey by PR Newswire found that press releases with multimedia get viewed a lot more than those without. Audiovisual emails are 9.7 times more popular than text-only emails. In just a few seconds, photos and videos can evoke strong emotions and make stories unforgettable. In addition, nowadays, journalists expect stories to have visuals.
Good story management software helps museums get to know their stakeholders better and thus communicate more effectively.
With a new story, it can be tempting to send an email to everyone in a contact database. However, this approach is far from valuable. It is essential that contacts are divided into groups with similar characteristics and interests. This way, communication managers can easily identify which groups should receive which story.
In Prezly, contacts can be grouped with "tags." For example, museums can tag their stakeholders as art press, tourism, local, or international.
In addition, it is possible to segment contacts on the basis of the type of media in which they are active. Does the stakeholder write for a newspaper or a blog? Does he or she make television programs? That can all be shown in the contact's Prezly profile.
Multiple search functions can be combined to reach only relevant people.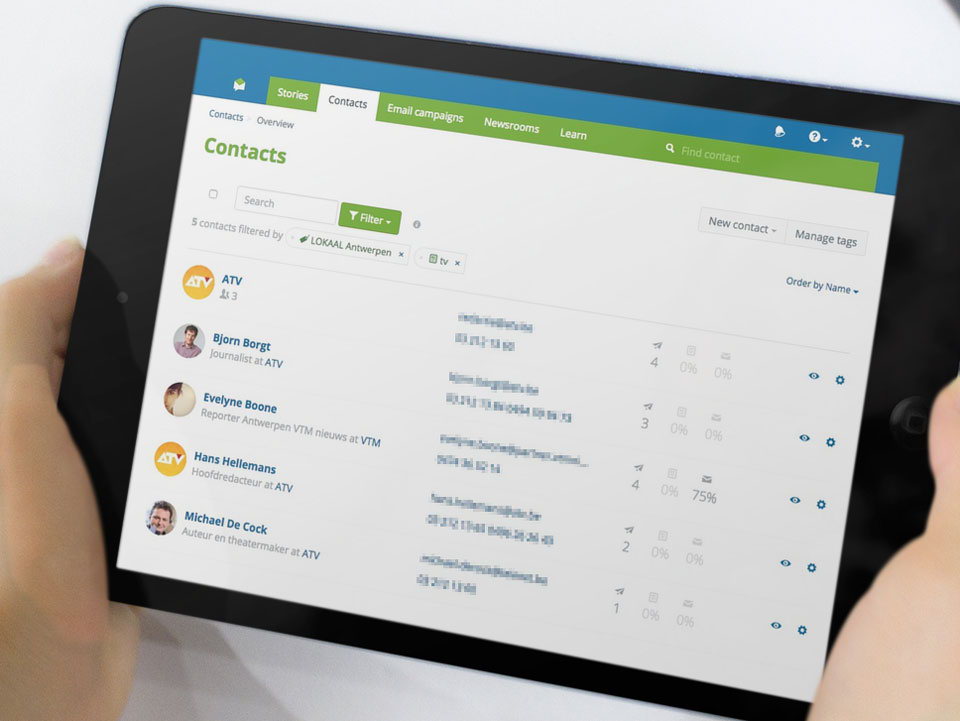 Filtering contacts in the online museum contact database in Prezly.
A targeted mailing list ensures that there is a greater chance that a story will get picked up. It is more effective to send a story to 10 journalists who write about that particular topic than it is to send a press release to 200 journalists who write about something else altogether.
Targeted press releases lead to:
Higher response rates.
Improved trust between the PR manager and journalist, because of the exclusive information that has been shared.
Less spam being sent to journalists who have no interest in the story.
That's why it's important to have clear contact profiles in which you can keep track of stakeholder interests. In Prezly, you can store all the necessary contact information. The "tags" feature can nicely divide groups according to their areas of interest. In this way, museums get to know their stakeholders better and learn what information they want.
The figure below shows an example of how a stakeholder profile looks on Prezly. We can immediately see where the contact works and what function she performs. In addition, all contact details are listed. It's also possible to see which media field the influencer is active in, along with the frequency of publication and the interest areas.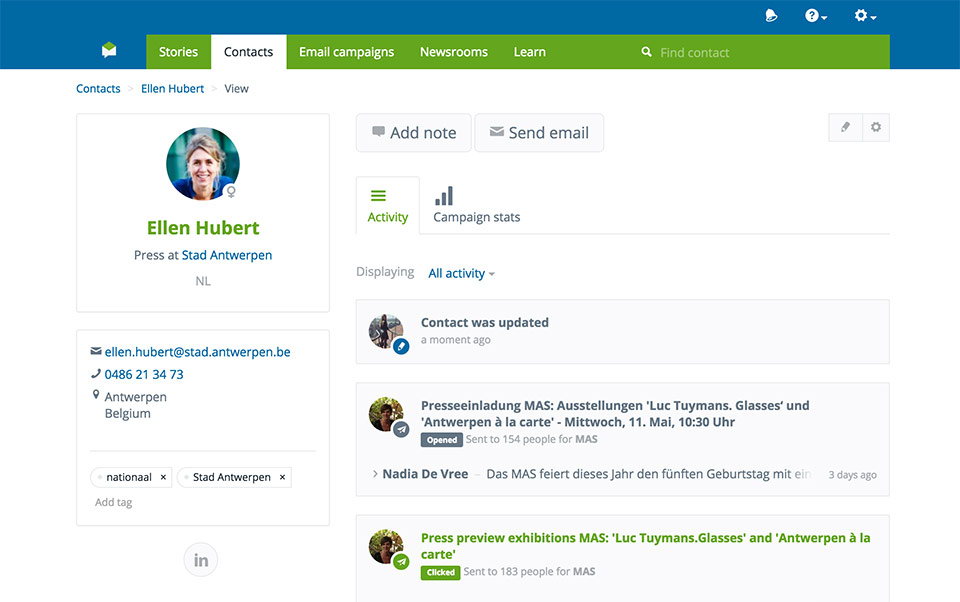 An example contact profile page in Prezly.
A huge benefit with Prezly is that the more a communication team uses the software, the better insights they get. What content do stakeholders find interesting? What not so much? Prezly answers these questions. The tool tracks how people interact with the emails they receive, and this builds a better, more relevant stakeholder profile.
A good email pitch appears to be one of the most important and most effective of all the elements in the PR toolbox. The more personal the writing, the better the stakeholder response. Contacts feel like they are being treated as people rather than as just another entry on a list of email addresses. ​ They also feel that the person pitching to them really gets what interests them.
Prezly helps museums personalize conversations with their stakeholders. For example:
"I read an article about African art on your blog. I thought you may be interested to learn about the new African exhibit in our museum."
To have personalized conversations like this on a large scale, museums need software like Prezly, which helps them manage neatly segmented contact databases with rich contact profiles.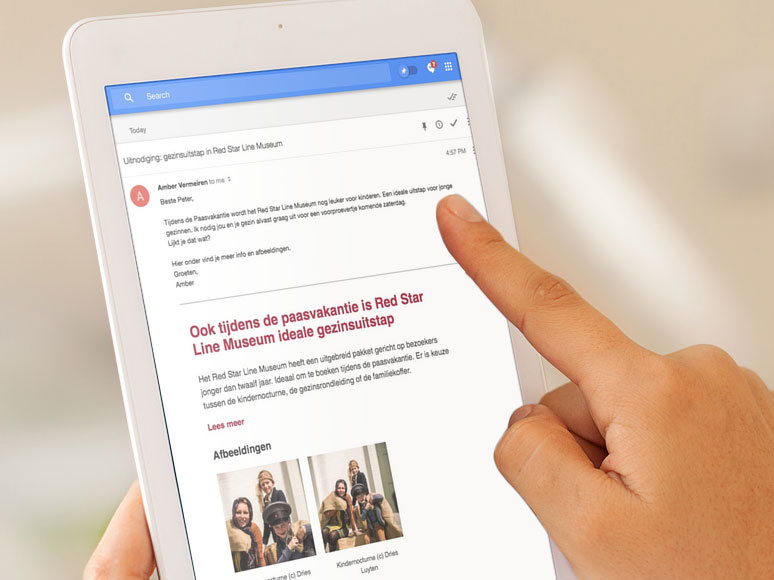 Example of personalized email pitch with multimedia previews
Museums, like many other organizations, struggle with a lack of time in which to get their stories across effectively.
Modern software, such as Prezly, ​ makes communication easier. It helps organizations identify their audience and manage stakeholder information. It also offers fast solutions for sharing personalized stories in a visual way. Going beyond the mailbox is essential, and this is where a tool such as the online newsroom, which enables information to be circulated on social media and easily discovered with internet search engines, has been so valuable. Prezly has made it possible for Antwerp's museums, including the wonderful MAS museum, to share stories about the city's rich history and culture in more relevant and rewarding ways.