Expert Interviews
Interview: Increasing PR efficiency at Estée Lauder
We recently caught up with Dominique Nellens, PR Manager for Estée Lauder Benelux about her current PR challenges and how she plans to do more with less in 2015.
First up, tell us a little bit about who you are and your key responsibilities
I've been working with the brand for four years and I'm PR manager for Benelux, so in charge of the brand here. Most of my time is spent in the Brussels office and supported by a PR agency for press in the Netherlands — effectively one person inside an agency in Amsterdam.
Alongside that, I'm in charge of PR for our subbrands including Aerin and our key CSR effort, the breast cancer awareness campaign in this region.
I actually studied graphic design and spent half of my career in that so my background is mainly visual. It helps a lot in my work because organising events, it's very easy to imagine an event and work everything out and brief people, design invitations etc.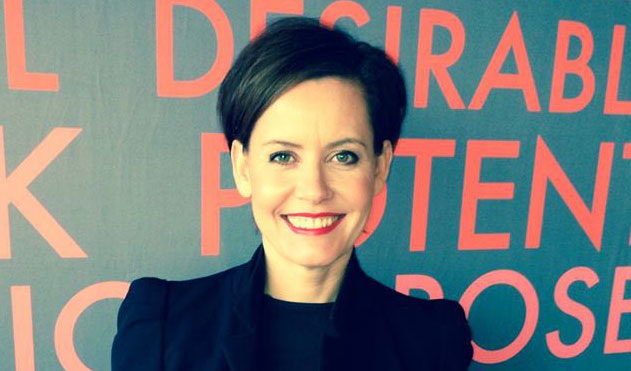 What are your biggest PR challenges at the moment?
It's mostly a practical thing. We have a lot of launches — every year there's more than the last, across three completely different countries.
That means every time I make a press release, I have three versions, three sets of prices, three sets of information across multiple languages: Dutch, Flemish, French.
Also, the media landscape has completely changed over the last few years. It used to be mostly print press, whereas today there's online and bloggers. We used to send out press releases three months in advance then move on — but now, you have to work on long leads and short lead at the same time.
Sometimes it can be five launches in one month — so the biggest challenge is the bigger workload plus the bigger landscape.
How is Prezly making your life easier?
Prezly changed my life. I used to print press releases, put them in folders and add CDs, sending them out manually.
Now, I upload the information and Prezly becomes like another member of the team. I can refer sources there. I can just send an email and say everything is online and it works on everything from smartphone to tablets.
With Prezly's email campaigns, I can now see who has opened my releases and who has downloaded visuals. I have a better understanding of what editors are doing. Before, there was just no way of knowing without calling them up.
Features like tagging also make life easier with such a variety of factors in play. So I can tag countries together or long leads vs short leads. I find it extremely useful as a database for our contacts as that becomes more and more important.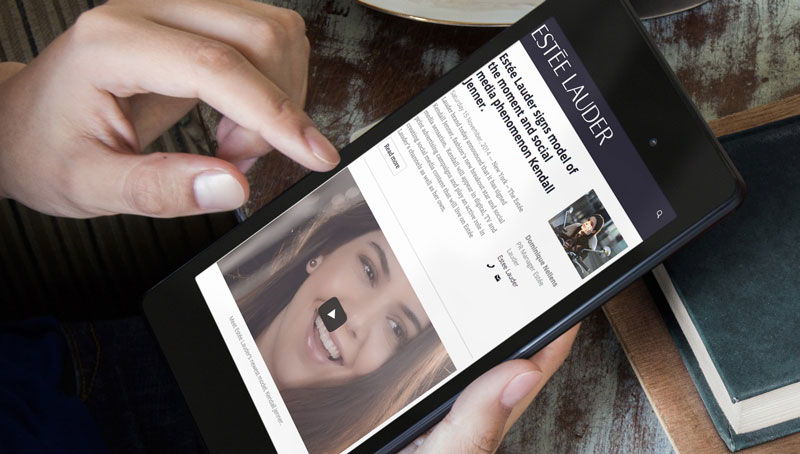 How have stakeholders responded to your use of Prezly?
They're very happy. The other day, I received an email from a beauty editor saying "the only thing we want to receive is email, no more paper or CDs". Everything is in one place, online at their fingertips, it's the right high resolution.
It's also handy that the whole thing is setup and I can just use the system. Other PRs have developed their own systems with passwords and everything but I don't have the resources to make our own. And Prezly keeps it much simpler for the audience.
I'm the biggest advocate for Prezly within the company — some of the smaller brands have budget restraints and have had to stop working with agencies. I've showed them all Prezly and how they can do it themselves.
You don't have to be a PR Manager to use Prezly. You upload your releases from the brand team once translated. Bobbi Brown already have their own online pressroom on Prezly. It's spreading throughout our brands because even if you don't have an agency or a manager, it's a great tool.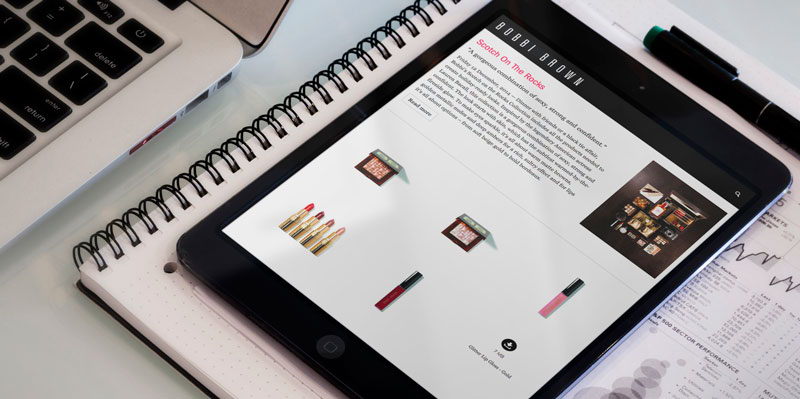 What are the tangible benefits so far?
For me, it's easy to have one platform and it saves me a lot of work so I can spend time elsewhere. I save time on these tasks so I can put more of it toward the activities that count.
What do you think will be the most important PR trends for you in 2015?
I think we'll start working in a more and more targeted way and with a more tailor-made style.
That means selecting smaller numbers of people and sending more specific and different story angles. Because the media landscape has changed so much, when I approach someone like Harper's Bazaar, we may pitch a story for the magazine but add an online element. A makeup tutorial or more — there are more options, including social media.
I find it really useful adding links and videos to Prezly announcements. We have more and more makeup videos and Youtube tutorials, we have our own channel. They are about to update the Estée Lauder site in our region to include a blog. So we can include all these links in our announcement on Prezly and it makes life super simple.
Follow the example of Dominique
Try Prezly's PR Software.
Find out if Prezly is the best fit for you with a 14-day free trial