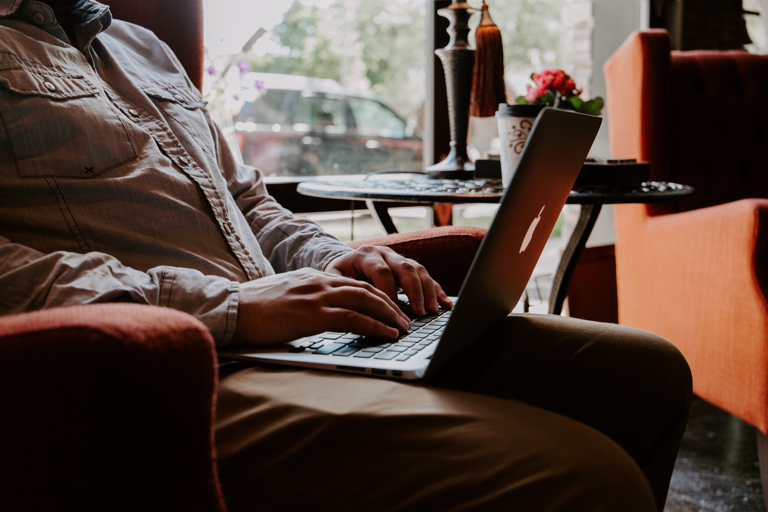 Media Pitch
A 'Pitching the Press with Email Guide' from a Sales Turned PR Guy
I dive into my experience working with PR and journalists. Many lessons were learned, here are just a few.
Pitching a journalist in general is a tricky process. I've had the pleasure(?) of pitching tech journalists, fashion journalists, science journalists and every other journalists you can think of.
It's tough. What I thought was groundbreaking, wasn't. What I thought was a story, wasn't.
But, you very quickly learn what works for journalists and what doesn't. Sometimes you get sassy feedback, which if you suck it up and listen to it it is actually quite useful.
Having spent time pitching a consumer tech startup to the UK media for over a year, I managed to have my name and quotes included in all major and minor newspapers as well as many online outlets — please don't take this as bragging, it was a long-hard fight with face-to-face meetings with editors from major publications and a lot of pitch emails sent.
I have taken some of the lessons I learned and written about below some Do's and Don'ts when it comes to pitching journalists which I hope short-tracks you to plenty of earned media coverage. (Check out this handy guide on how to write a press release)
---
The Journalist Pitching Do's
Yes, Use Email, But Be Concise
Journalists love to have everything on one piece of paper or one well constructed email, so journalists actually do like to receive email pitches. It gives them time to read it when they need to and consider any additional questions to ask.
Even though email seems old and tired especially when we have platforms such as Slack and social media and with our insatiable hunger for a response right now and FOMO (fear of missing out) we are trying new tactics to get around the slowness of email.
Emails still work for pitching media contacts.
Emails work even better when you deliver the message in a concise way. An email is one message with an intro, body, outro and that's it.
How you can get to the point, really quickly:
What is the story?
Why would the publications readers find it useful or interesting?
Why are you pitching this journalist specifically?
Link to your company press kit.
Explain the Relevance
The king of all news is relevancy. What is happening today, in the world, your industry, your field or whatever is suitable to make your story relevant right now?
When you keep an eye on general trends you will start to find opportunities for relevant outreach. This is something that I found out plays a huge factor in coverage.
When I first started, I pitched anyone that had 'journalist' in their title. No additional notes, no checking if they had written anything moderately the same, just an email blast.
After many, many fruitless attempts I had to basically turn on my sales training. I had to research journalists and stories, add dates to include journalists editorial calendars, review any competitor coverage and so on. That's right, I had to work on my media relations.
Tedious and time consuming, sure. But just because I sent out 1000 emails was not at all a sign of productivity since coverage was minimal. Once I understood the relevance of my own outreach to my contact list, I started to explain things better and coverage started to pick-up too.
Relevancy needs to be spelled out to the journalist, they need to clearly see it and if they have to question or guess the connection, you can forget about it.
Learn About the Contact
Take a step back before you hit send.
Think about this - why do you think that this particular journalist will take their time to research and write about your company?
What stories do they cover?
They covered a startup, yes, but what relevance does it have to the journalists' coverage? This doesn't mean you can pitch your startup - unless it's relevant.
Reference articles to show a connection but take the time to look over all of their coverage not just the latest one.
The journalist needs to buy-in to the story with their time.
They get paid per article, word or are on salary which results in a finite amount of time in the day, if their time is money then your story needs to answer all objections they may have and show their journalists employer that their time is being well spent talking about the right companies.
Build Relations
Recently, media relations have seemingly taken a back seat. People are just blasting out their press releases in the hope of getting media coverage.
Press release distribution platforms have made it so easy to spend your marketing budget on '2,000,000 contacts in our database' with 'journalists from X, Y and Z' that it is easy to assume that people will riot over your PR blast.
The best PR requires building up relations and knowing the journalist is something that you just cannot miss-out on, it takes time for sure but the benefits outweigh the few minutes it takes to interact on Twitter with the journalist to understand what makes them tick.
Let's say you are a startup trying to get your story told then chances are you are reaching out to every journalist out there that's covered tech. (If you actually are a startup looking to get media coverage check out these tech press release examples for some ideas, or find a great press release example for inspiration).
Tech journalists want to cover your story, believe me they really want you to be the next unicorn and to have that exclusive, but chances are you are your story will fall short and you won't get a reply. So are you supposed to know what went wrong?
I'm not saying that if build relations then you get feedback from every journalist. No, they really have very little time on their hands. But what you do have is the chance is to get intermittent feedback, even a meeting where you get all of the requirements needed to get your story included by the journalist.
I've had a few meetings where the journalist was late and left early but the short amount of time where we spoke, I got a treasure chest of information:
How to format and present my press release, specifically to them (information layout, links etc).
What time of the day and days of the week I should send the press release.
Stories that they want more of and less of.
Data (raw or pre-filtered).
The information I got was without doubt eye-opening and all in the space of 10 minutes at a cafe in London (I flew out too!).
That means you need start building relations.
Right now.
2, 3 or maybe 10 months down the line you hit XXXXX users or raise a round. That's newsworthy. But what's even more newsworthy is the consistent relations being built allowing you to tell the story to your journalist contacts in a way that let's them join in plus your communication ensures that if they are seeking an industry expert for a quote, you are there to answer that request.
You can learn how you can increase earned media opportunities in 2019 with our latest guide.
---
The Journalist Pitching Don'ts
Flattery, Stop It
Quite simply, don't spend your time telling the journalist how great their work is or how spectacular an article they wrote from 5 years ago was.
Journalists are naturally aware of B.S. so to start an intro email or outreach email with unexpected flattery will always sound alarm bells.
Reference old stories but only based on the relevance of your story. Otherwise don't mention previous articles.
Don't Make the Journalist Do the Legwork
Time is vital for a journalist and if you get lucky enough to grab the interest of one don't throw the opportunity out the window but not providing the right information.
Data in particular - is messy. If uninitiated, a raw spreadsheet file could look like a maze of confusion (Some journalists do prefer a raw spreadsheet over a visualised version though, so be prepared for this too) so it's always important to have the data somewhere that the journalist can access and refer back to easily.
Another note here is that you cannot ask for introductions to other journalists. They have work, plenty of pitches to review and why would they spend their time doing this? Unless you have just discovered interstellar travel, that intro is not going to happen.
'Just Checking In'
One follow-up email is fine. 5 more of these and phone calls are not. From my sales background, this was hard to grasp at first. This is media 'buy-in' therefore I was selling something and this is how it is done in the sales arena.
Not in the PR world. If a journalist replied to every pitch, their day would officially start at the end of the day.
Something else I also did which I had to stop was to send follow-up emails to contacts a week or 2 after the first email was sent. Media interest is based on the events today and foreseeable trends ahead so this was a completely amateur move. Relevancy.
Prepare Your Press Release for Distribution
Sounds straightforward, right? Well a press release needs plenty of attention. It needs to captivate, intrigue and entice the journalist but I personally find it a struggle to get excited about plain-text press release emails which, no matter how much you cut down on, has way too much content for an email.
At Prezly we're huge fans of visual press releases. So much so we have a page to showcase just a small few of our favourites that have been created by users, I wholeheartedly encourage you to check out these great press release examples.
They are a great example of highly visual and engaging press releases that grab attention. But I can imagine you have one question - how do you deliver that visual press release in an email?
There are 2 things you can do here:
Store your press release within an online newsroom (see some great online newsroom examples here)
Use HTML templates
Try to replicate or embed the press release into the email (Prezly's email distribution provides embeddable press release options to the body of your email)
Something else to consider is the ease of access for your contacts. Storing your press release online provides journalists the ability to refer to details as and when they please, access to a catalog of media such as images and videos - which covers the 'don't make journalists do the leg work aspect' of pitching.
Write the Pitch
The press release pitch. Only second in line for reasons why press release pitches fail (number one is below, the order is mixed as the story is written first). This part of pitching via an email requires art and science. It needs to be concise but personal. It needs to be full of information but digestible.
Focus on discussing the why, who, where and when but don't drown in the details.
It's a tricky process and depending on the system you use for pitching your stories to journalists will determine what you can and cannot do. With Outlook and Gmail you are restricted to a static, for lack of a better word - archaic method of delivery so the pitch needs to be perfect.
The Subject Line
Do you include 'press release' in the subject line? We dived into this with another article, backed by numbers, which provided wonderful insights into this matter.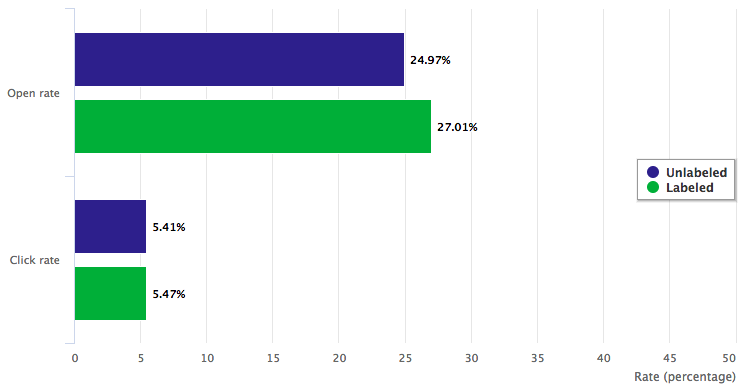 But to keep it short - no. You do not need to add 'press release' into the subject line as long as you provide value fast.
Something else to consider is that you should not try to convince journalists with an additional 'FW' or 'RE:' message.
I thought I was a wizard when I started doing this but ultimately it's a sleazy-sales tactic, it worked for a minute but the spam got out of control, as always.
I'm a fan of A/B testing, especially with subject lines. In some cases swapping a single keyword can have wonderful effects, plus it can add a sense of a personal touch too. (email distribution)
Send
Once you are happy with all of the above - hit send. To better understand if my outreach was highly targeted I used to use email open plugins to see who, when and where my press release pitches were opened. (Here are 21 PR tools to consider too!).
This can become tedious as it also includes using a spreadsheet as a CRM and being focused with note taking - this gets very sloppy, very quickly but it does give some insight.
Plus if you start to A/B test subject lines and pitches you need to ensure you monitor interactions otherwise the test would be completely pointless. Some examples of platforms to use for monitoring are:
In the end, pitching via email is a long road of learning and testing. In my opinion, from the many, many emails that I have sent, there needs to be a refocus of how we approach the relations aspect of pitching.
We are stuck using out-of-date platforms or attempting to stick together various other solutions to deliver a sub par experience.
Post sending the emails out you should focus on monitoring any pick up in sessions or traffic/conversions to the site via an analytics platform such as Google Analytics. Something to consider when posting press releases online is that you need to think about relevancy.
How relevant is your release to today's news? Monitoring of rankings of your press release for a 'trending' topic can help to push additional organic traffic, not just the results that come from coverage. Here is a handy guide on setting up Google Analytics for measuring your coverage ROI.
This is the reason why I created this article. It's designed to harness all of my learnings and create an actionable guide without having to shift too far away from what we consider 'standard procedure' with our emails and approach to journalists.
---
Learn more about Prezly and how we can help you manage media relations, develop online newsrooms and distribute your visual press releases. Or see how we can assist your distribution needs with a neat free 14-day trial!
Start your free 14-day trial
Create a beautiful online newsroom, organize your contacts, pitch your story, track your coverage & more
All Premium Plan features

Newsrooms, CRM, campaigns & coverage

No CC required; cancel anytime

Friendly support