PR for consumer electronics
You know great tech
So we know you'll appreciate our software. Use Prezly newsrooms, campaigns & coverage straight out of the box, or build your own integrations via API.
Align your message
We all know that to be truly effective, global brands need to do local outreach, but this sometimes means your core messaging gets distorted along the way. 
With Prezly, you can create localized, multilingual versions of your newsrooms, all while keeping your messaging aligned thanks to easy duplication options and unparalleled tools for remote collaboration.
Bring your news to life!
Businesses produce so many visuals with each product launch – wouldn't it be great to have an effective hub where you could put them all? 
From hi-res galleries to video demos, Tweets, PDFs and reviews – our pitch editor can embed pretty much everything in your story – and deliver it to your contacts without overloading their mailbox.
We have very engaged employees who love to tell stories. In order to do so, we needed a good platform.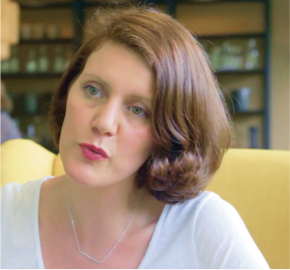 Get out of Excel hell
No more spreadsheets
"But I love using Excel, it's just so simple and fun!" – said no one, ever. 
Get yourself a management system you actually enjoy using.
Prezly gives you all the power of contact tracking with none of the admin. Organize your lists by location, industry, beat or add your own tags. We put you in control.
Intuitive interface
Software should only make your life easier. That's why we use a simple timeline to display your team's relationship with each of your contacts.
That's why our pitch editor makes it possible for you to seamlessly insert images, video, whole galleries and more into any part of your press release.
That's why our newsrooms are fully customisable and can equally work straight "out of the box".
I like the feedback Prezly gives me about my outreach. Who read my email, who didn't, that sort of stuff. And based on that, I update my contact database.
Keep those media lists clean
Good housekeeping
Sending duplicate emails to the same person? Embarrassing. To an expired email? Pointless.
Our smart software sorts it out. Prezly will tell you which contacts need your attention, identify bad addresses and flag potential dupes to keep your contact lists squeaky clean. Zero effort, big reward.
Targeted email outreach
Want to segment your contact list by geography, activity, specialisation? No problem. With email distribution built in, you can easily choose who to contact and get valuable metrics around how each person engages with your content.
Full GDPR compliance
Data protection is important, but the process of getting set up to meet regulations can seem like an endless bureaucratic nightmare. Well, no more! At Prezly, we've made sure that you have all the tools you need to be compliant with the GDPR. 
Be inspired
Check out how the biggest brands use Prezly to craft stunning press releases complete with videos and galleries.
Show me more
See if Prezly is right for you
Want to see what Prezly has to offer first-hand? Try it free for 14 days, no credit card required.