April 21, 2023
Meet our new and improved Contact preview
We gave the contact preview a makeover, giving you a contact's information in one compact and convenient space ✨
Every contact imported or created in Prezly automatically has a contact profile, consisting of their contact details, organization information, notes, activity logs, and more. Previously, the contact profile could either be previewed or expanded to a whole page. But the structure of the contact profile page was rather outdated, and the hierarchy of contact information was taking up more space, requiring more scrolling up and down the page than it should.
So, we decided to give the contact preview a makeover, giving you a contact's information in one compact and convenient space, categorizing the information under different tabs for quicker access – and without having to expand and open a new page for a full overview! 🙌
---
The contact preview still opens on the right side of the page when you click on any contact's name on your Contacts page. When accessing a contact's profile, users no longer need to click on a "View full profile" button to have a full overview of all the contact's information, notes, and activity – everything can now be found and managed within the contact preview itself.
---
With the redesign and new interface of the contact preview, the profile header now holds a summary of information and read-only tags for a quick overview of each contacts' main details.

You can easily look at your contact information in more depth by clicking on each tab.
And once you're in the Organization tab, clicking on the organization's will also give you an overview of every contact in your Prezly contacts list that belongs to that specific organization.
And when you pin a note to a contact, the note will always appear under the tabs whenever you open a contact's preview.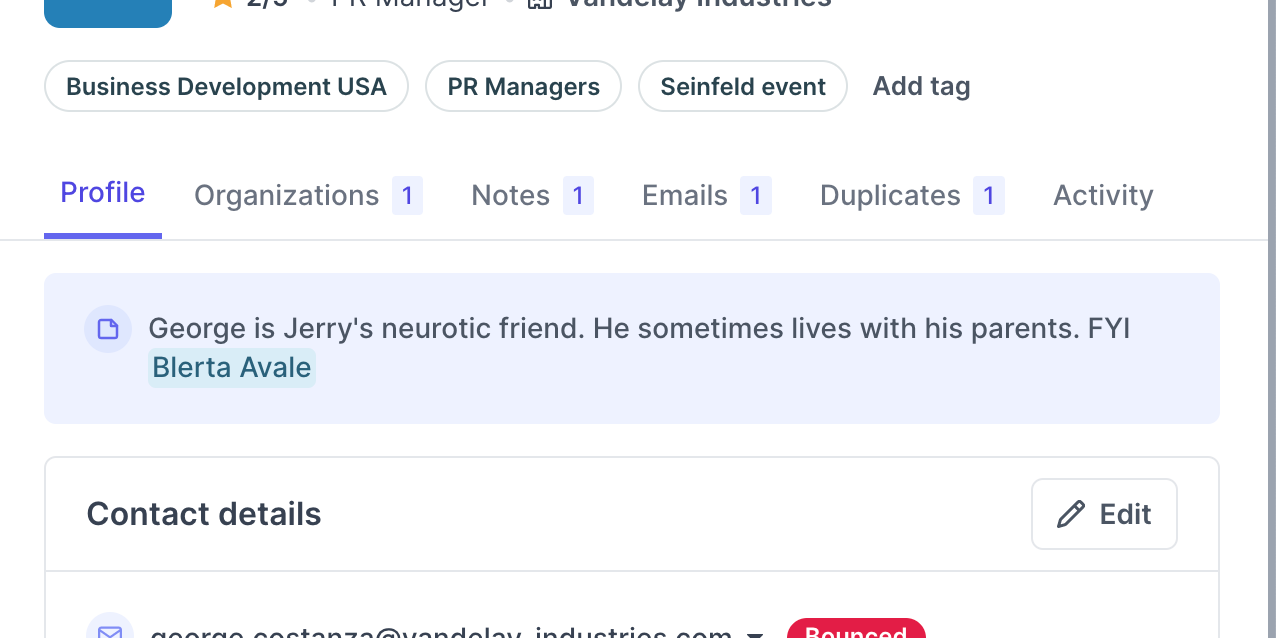 It is also now possible to navigate between different contact with the navigation buttons seen on top left of the contact preview – and also by using your keyboard's up or down keys!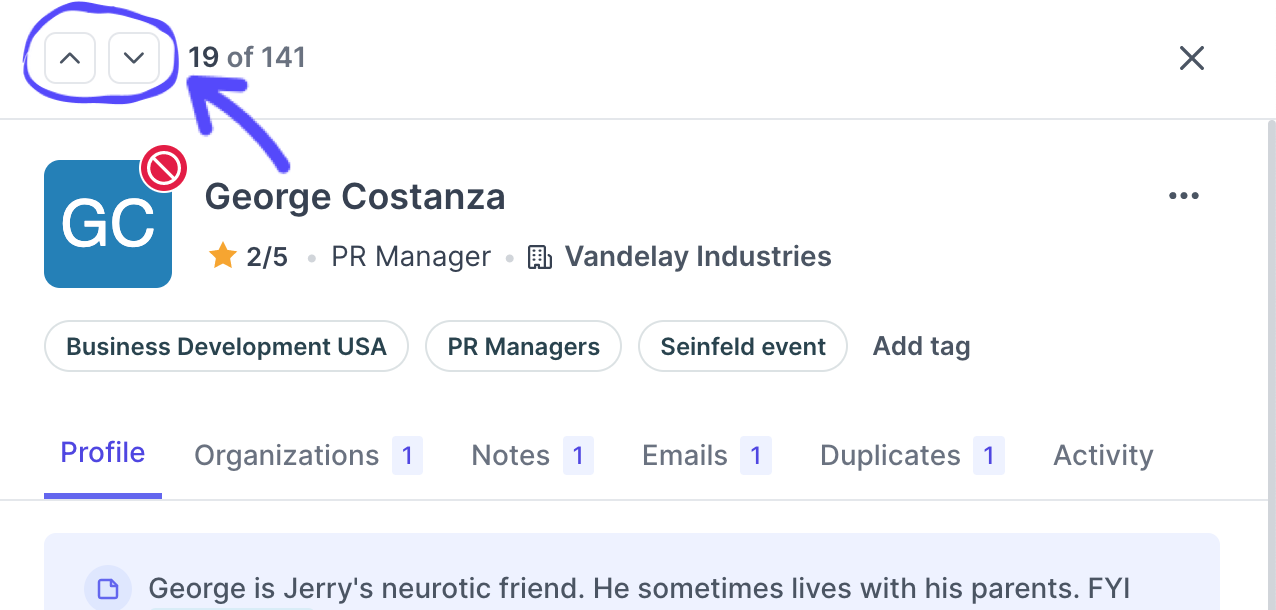 ---
Have any feedback or questions about the improved contact preview aside? Let us know via our chat support or send an email to support@prezly.com – we want to hear it all :)