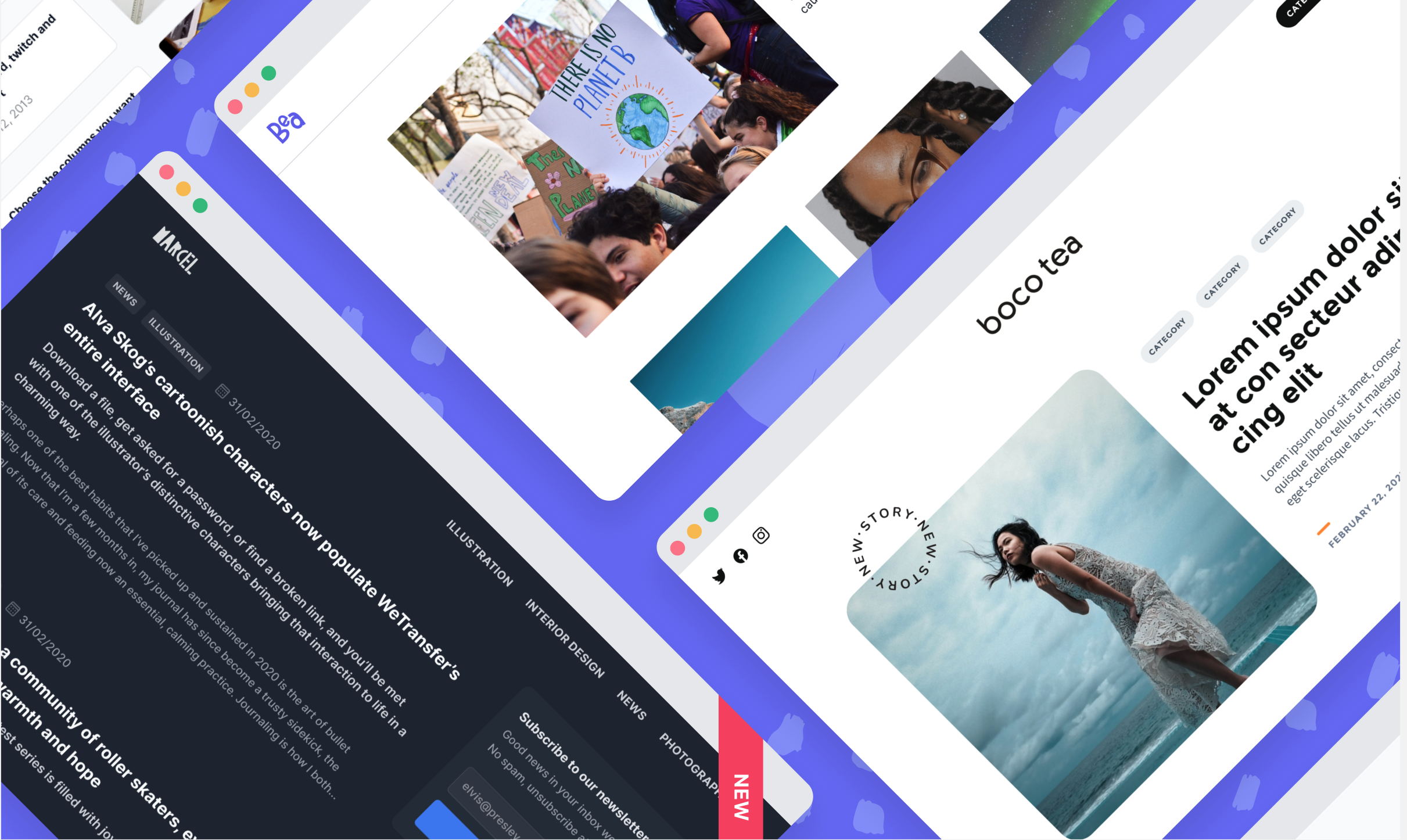 April 21, 2021
Announcing Open Site Themes
Soon you'll be able to transform the layout of your Sites
How we decide what to build next has always been based on two things:
how the industry evolves, and
our customers
As product builders, it's been incredibly exhilarating to see people use Prezly in ways that we'd never even imagined. One example of this evolution is Prezly Stories.
Where we'd designed Stories to make publishing multimedia press releases easy, our clients took them so much further. You used them to make stunning sites for internal comms and investor updates, crisis hubs and portfolios, newsletters and blogs.
And this made us realize that it isn't up to us to decide how people use Prezly. Our job is to build a product that lets you publish and share stories the way you want.
So, that's what we're doing. And we're starting with Open Sites Themes.
While there are many ways to use your Newsroom straight out of the box, Open Newsroom Themes will make the possibilities endless.
Simply put, these are templates you can use to determine how your sites look and function. They will give you the tools to communicate with your network the way you want, in a fast and simple way.
More importantly, these themes will be open source and give you the ability to customize your sites however you want using the Prezly API.
You will no longer have to go through us for custom work, as clients like Sennheiser and Ubisoft once did.
You will be able to code custom sites for yourself and share them with others, use Prezly as a backend for your website, or even as a frontend for a site you host on Vercel, Netlify or anywhere else.
It's entirely up to you.
All without losing any of the benefits that drew you to us in the first place.
You can use our open Prezly API to power parts of your site, for example a changelog, learning resource or help center.
As a first step, we've created two designs that you'll soon be able to activate for your Prezly sites , and we have many others planned.
With different sites themes to come, some will be oriented around images and be best suited to visual-rich industries, like fashion, travel and gaming. Others will prioritize text, and work better within a corporate context. Some will highlight individual writers, others place focus on the organization behind the text.
For now, we invite you to meet the first two Sites Themes: Bea and Greta: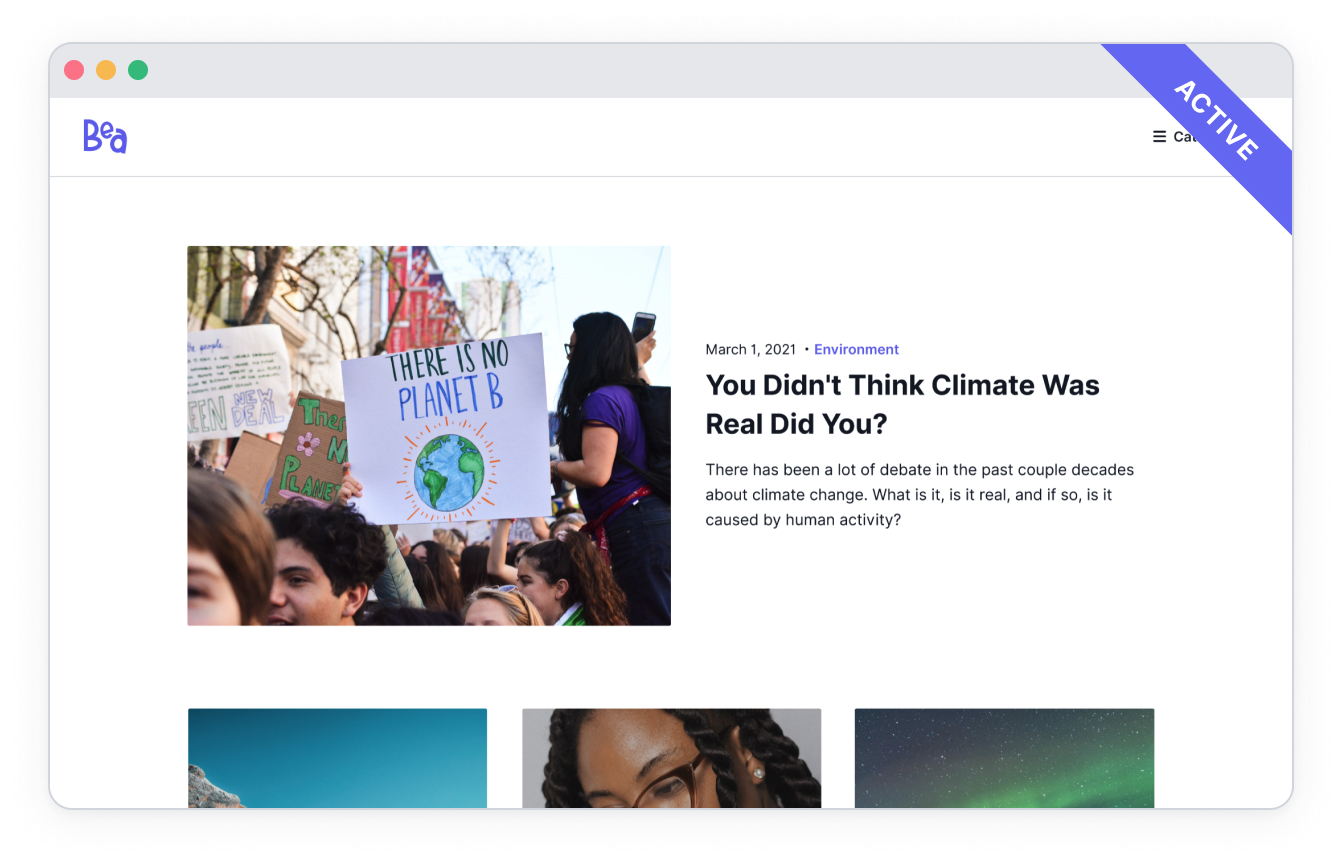 Bea is an evolution of the classic Prezly theme and provides a clean layout suited to any sector.
We're looking for people to help us beta test new themes. If you'd like to be part of the beta, let us know
Have feedback on the initial three designs? Tell us via hello@prezly.com
What would your ideal sites theme look like? Let us know in a quick email