September 22, 2022
Add new content from more areas of the app
Create new content and contacts from different parts of Prezly's core features
We noticed there were some "dead ends" within the application so we've introduced new features that open up more possibilities for creating new content (and adding new contacts) from different parts of Prezly – saving you time from having to go back and forth between Contacts, Stories and Campaigns! ⚡️
Whenever you're in the middle of working on an email campaign or a pitch and realize that you don't have a certain contact stored in your Prezly database yet, you can now create new contacts directly inside Step 2 of the campaign composer...
… and in the 🔍 Search Contacts dropdown in the pitch editor.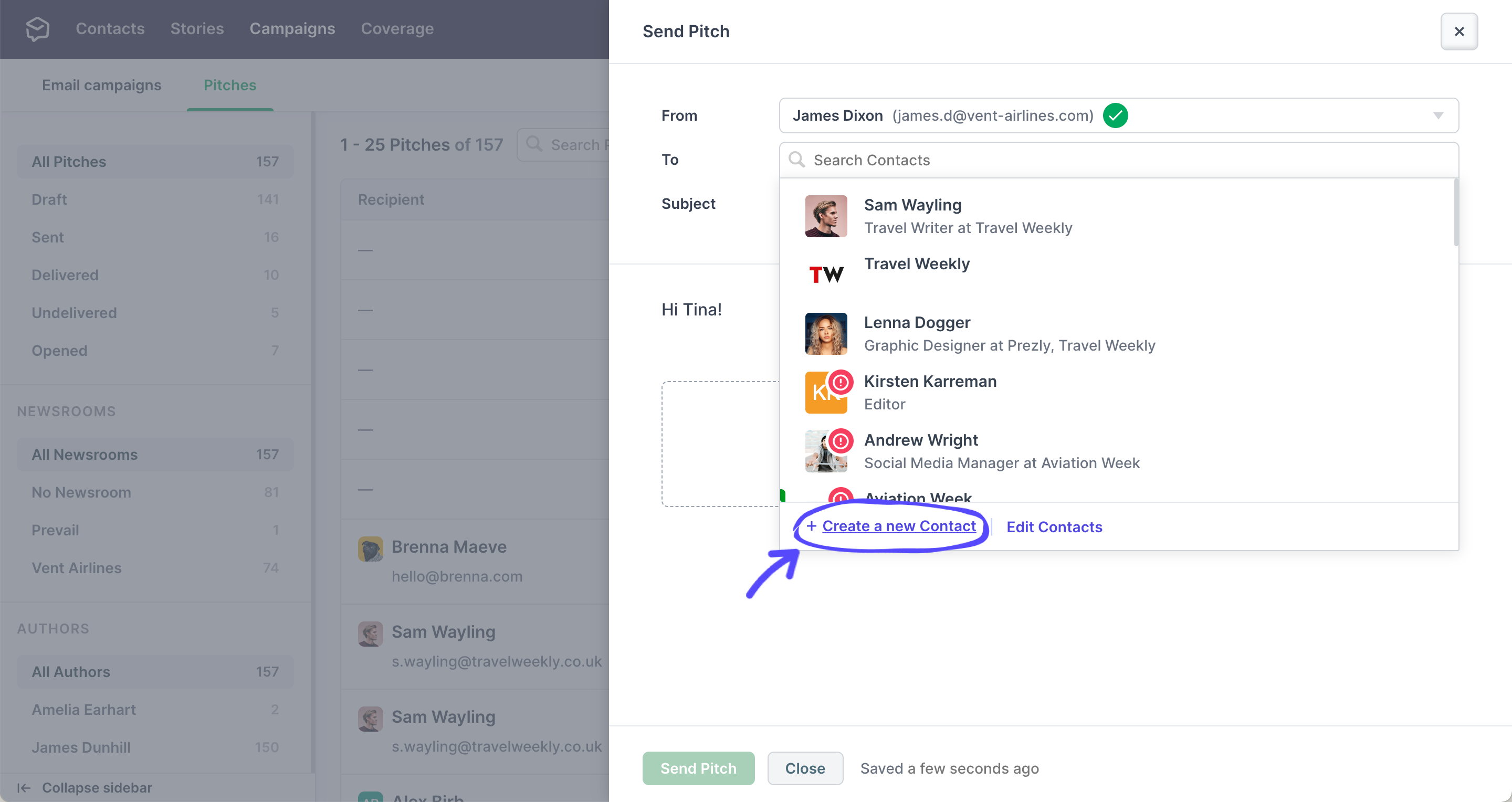 ➕ we also added the ability to create overage directly from the Campaign and Pitch composers.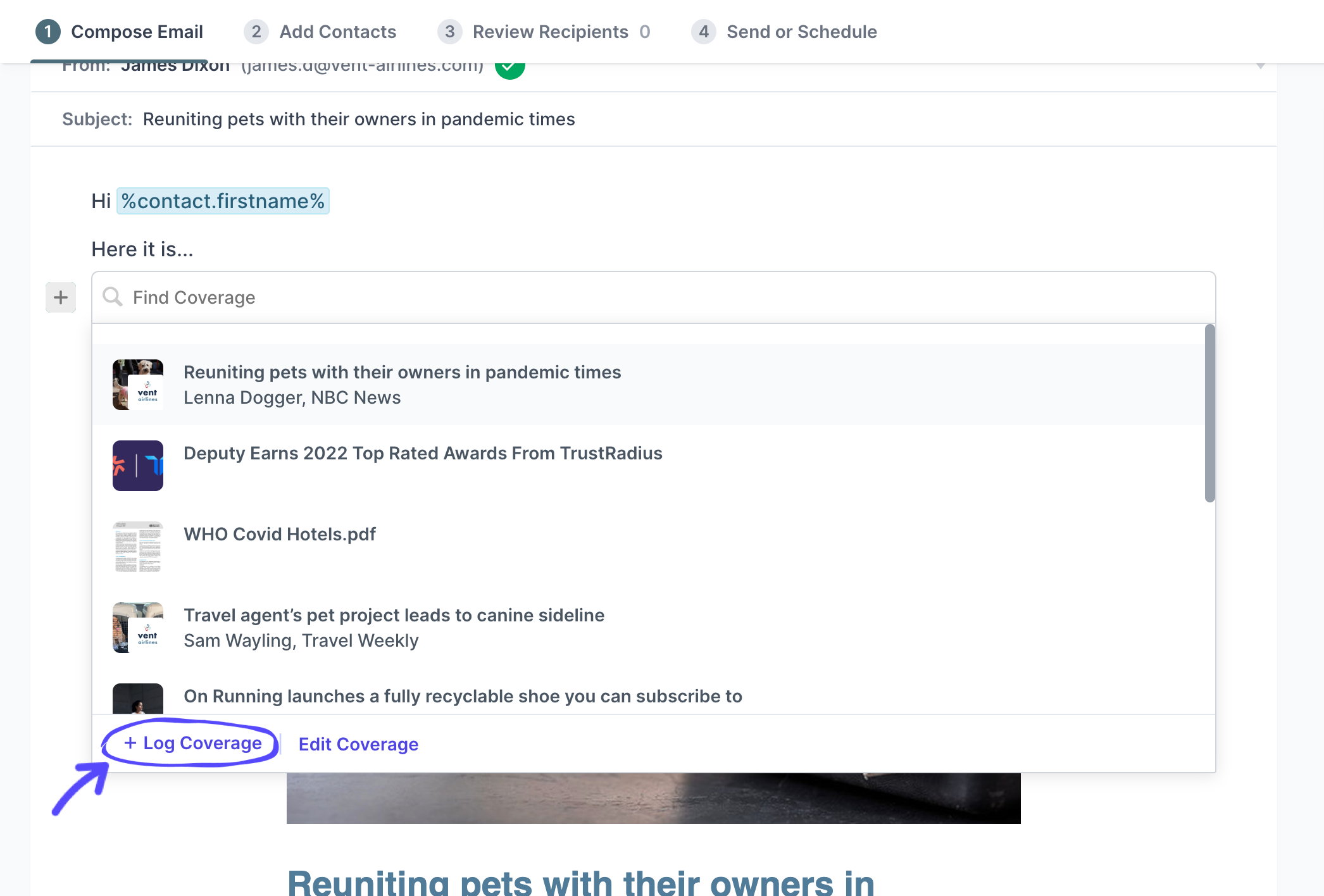 When composing an email or pitch, you'll see the "Add a story" placeholder where you can attach stories from your newsroom to your emails. Now, you can go straight into the Story Editor to create stories and this is especially helpful if you're new to Prezly and haven't published any stories yet.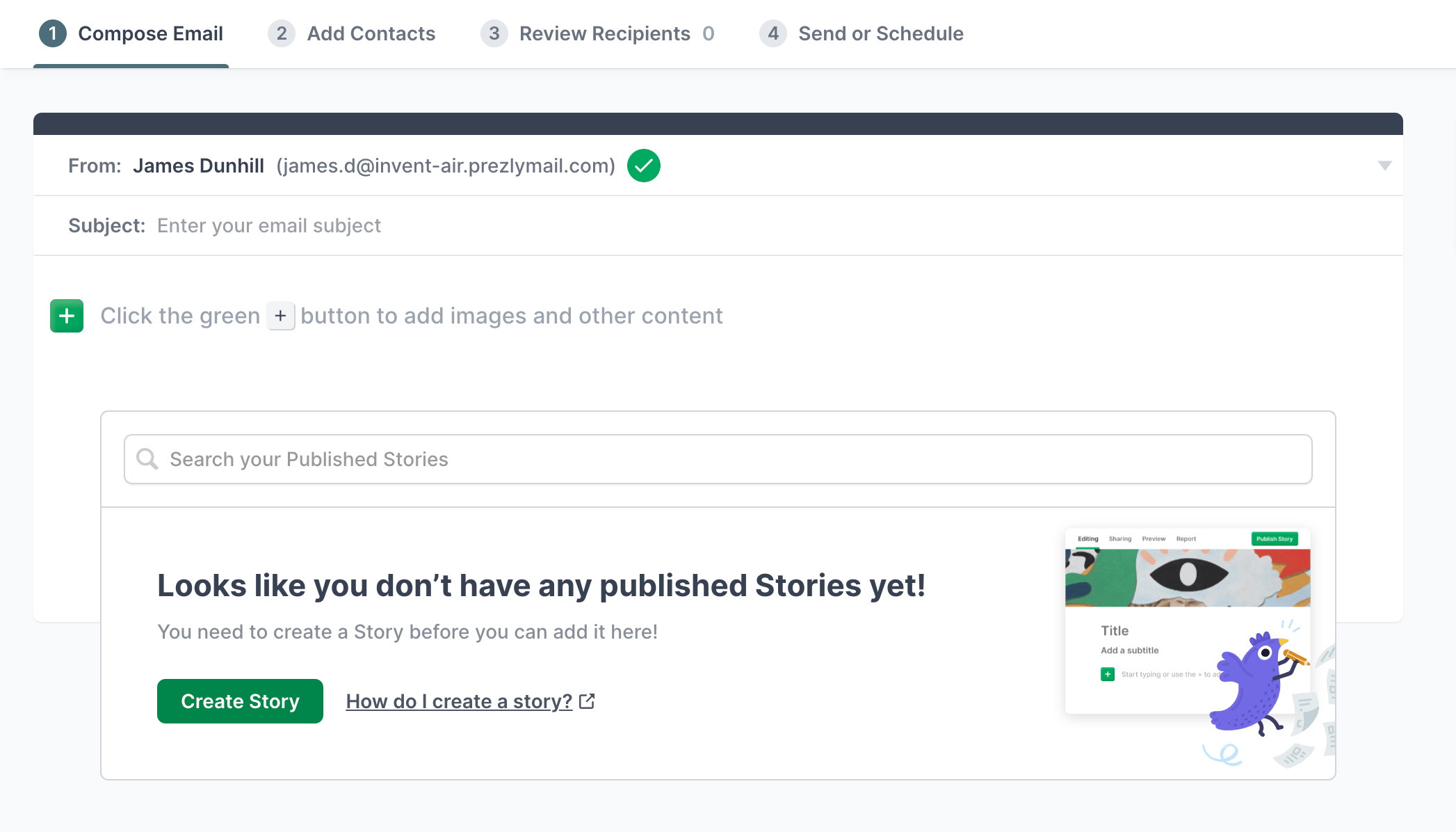 Whenever you wish to add newsroom or team contact information as a Contact embed in your stories, you can now create a newsroom contact from within the story editor, eliminating the need to first go into your Newsroom settings and creating the new newsroom contact there.
---
Got any feedback or suggestions? Go all out – we want to hear it all! Start a chat with our team or send an email to support@prezly.com.