Personal settings
Your default sender address
Learn how you can add or change your default sender address
As soon as you sign up for Prezly, you automatically have a default prezlymail.com sender address, which you can use straight away for sending Email Campaigns or Pitches.
When you send emails to contacts using your prezlymail.com sender address, you will receive all replies from your contacts in your usual email inbox – nothing changes there.
Even though this is a default setting, you can also add a sender address with just your company domain (without prezlymail.com) and set that sender address as the default. However, before you are able to use your company email, you will have to verify the domain by setting the correct SPF/DKIM values. Sometimes, verifying your company email can take up to 48 hours, so think of the prezlymail.com sender address as your backup for the meantime.
Example of given Prezly sender address:
​[email protected]vent-arlines.prezlymail.com
Example of company email:
​[email protected]vent-airlines.com
---
Sender addresses
You can access your sender address list by going to Personal Settings ▸ Sender Addresses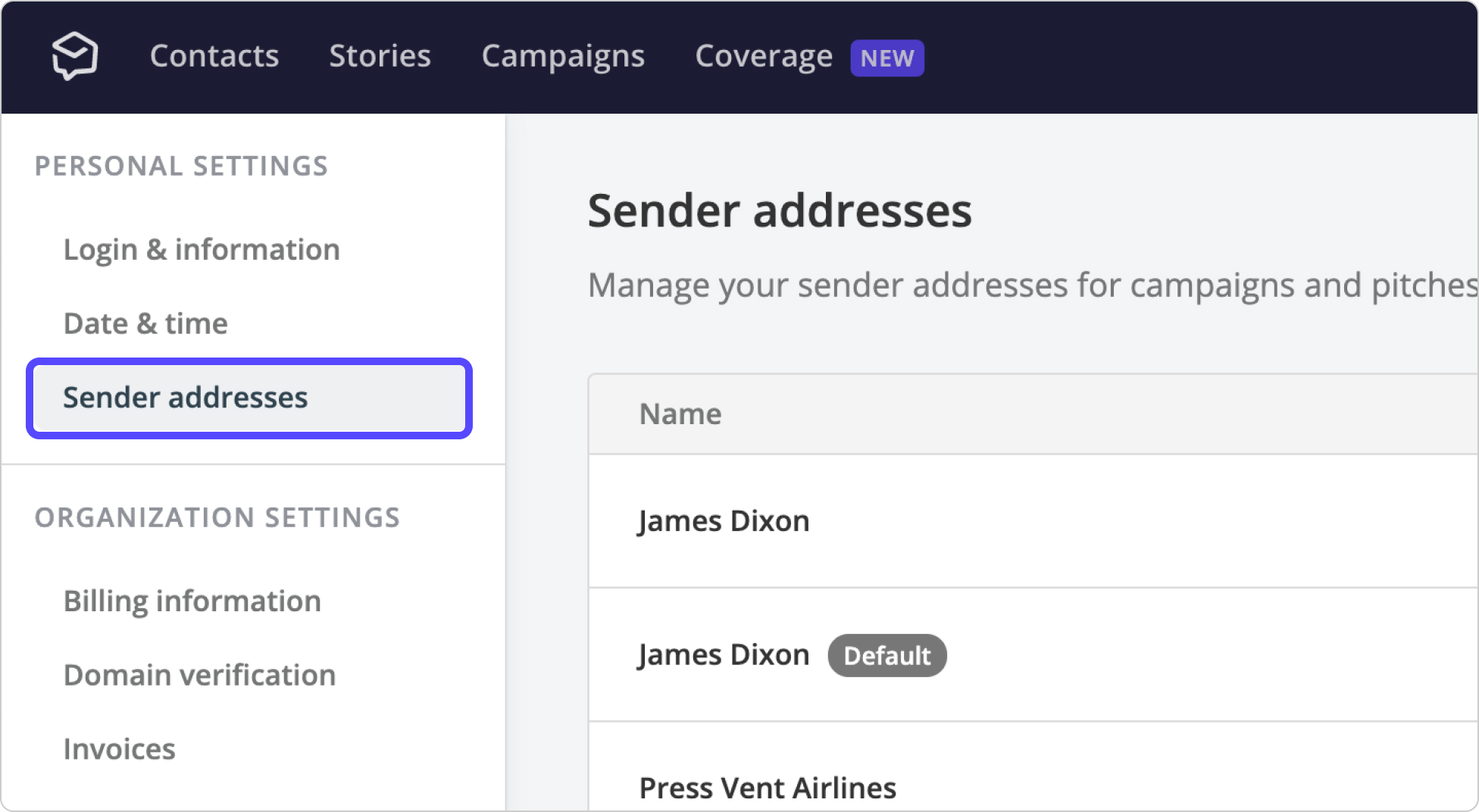 On the Sender addresses page, you can see a list of the email sender addresses you have added and see if they have been verified or not.
Removing or changing a sender address
You can also modify an existing sender address by clicking on the "•••" (settings) button. There, you'll be able to set a new sender name or set the sender address as the default but you CAN NOT change the address itself.
If you need to change a sender address, you need to use the "Remove Sender Address" option and then create it anew.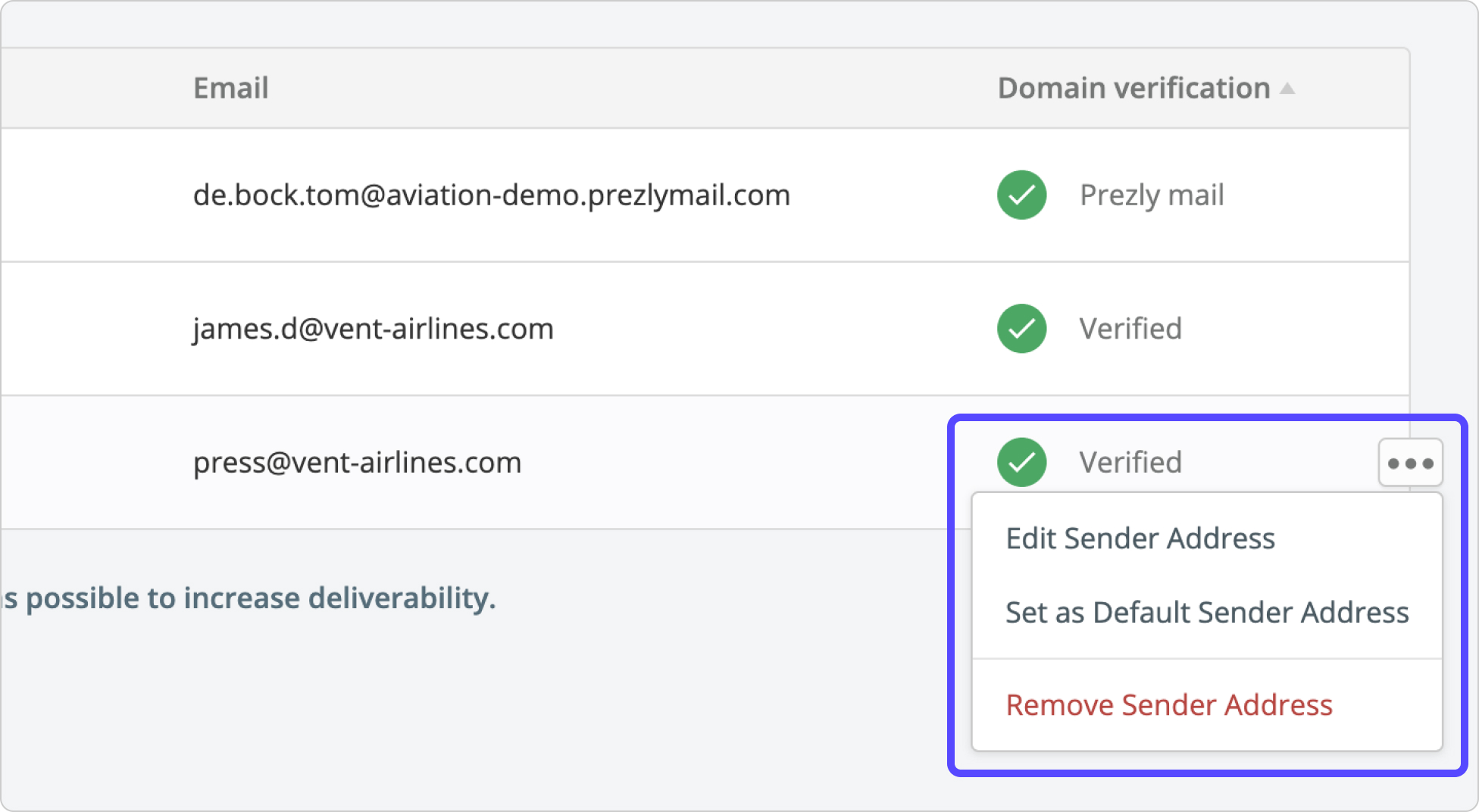 ⚠️Note: Please notice that you can only set a sender address as default if the email is verified. Otherwise, it will not be possible to set it as your default sender email.