Prezly roundup
Wait, did the Story editor get a shiny, new makeover?
Yes, it did! See what's new and improved in this roundup
NEW: Introducing the revamped Story editor
NEW: More control over your Email Notifications
COMING SOON: Renaming 'Newsrooms' to 'Sites'
GOT A MINUTE? Share the love ❤️
Get a full list of our latest releases, improvements, and fixes – all in the Prezly changelog
---
The primary focus of our Story editor has always been on content creation, but as time went on and more controls were being created, it became clear to us that it was running out of space. So, we decided to improve the editor and give the interface a makeover!
The newest version of the story editor offers users a cleaner workspace – bringing all the settings in one place and giving you easier access to publish options, visibility, sharing controls, and more.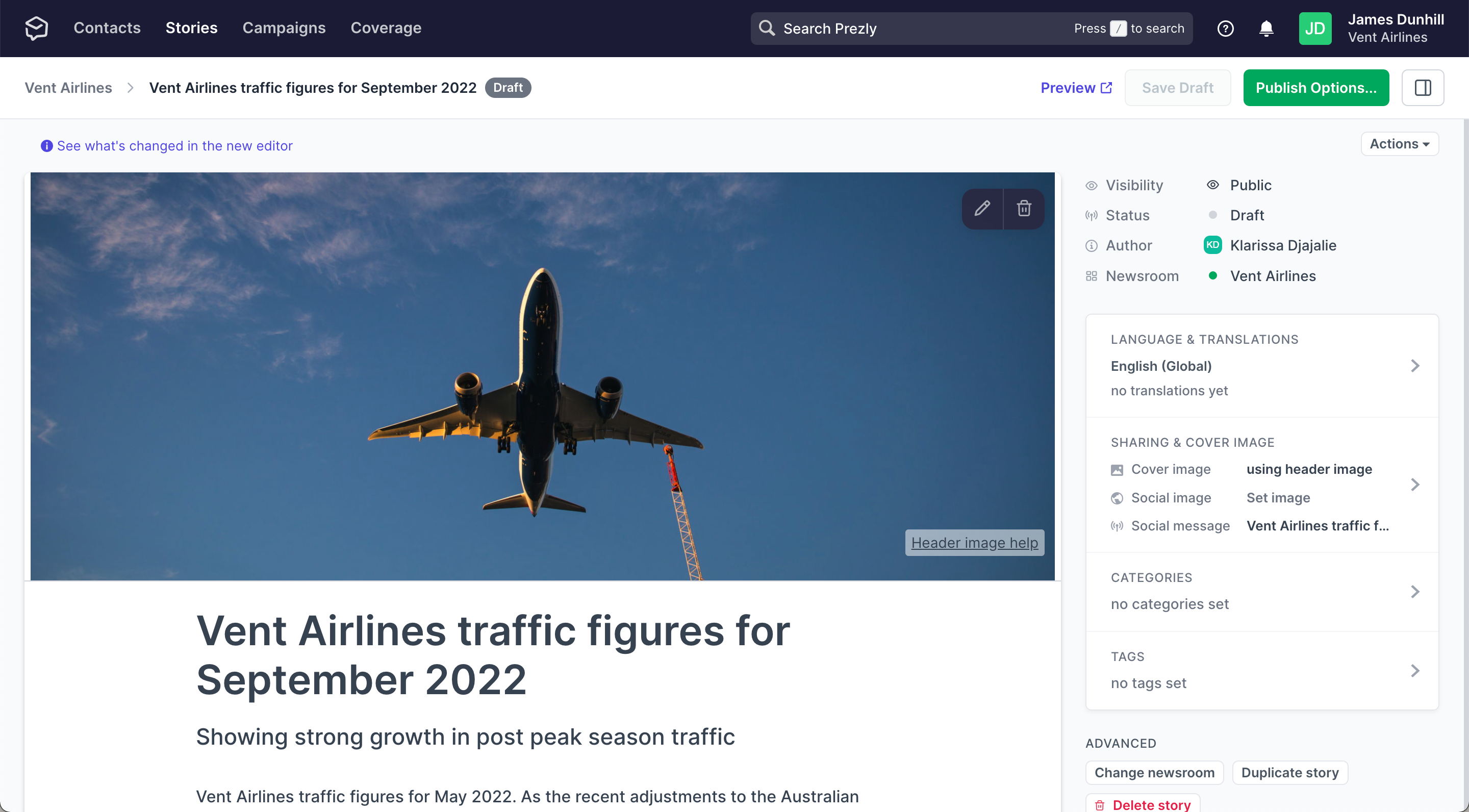 Under your Personal settings, there is now a page that enables you to control which information you would like to receive from Prezly by email, such as campaign sent confirmation, next-day campaign statistics, new site subscriber alert, billing and invoice updates and more.
Learn how to set your Email notifications →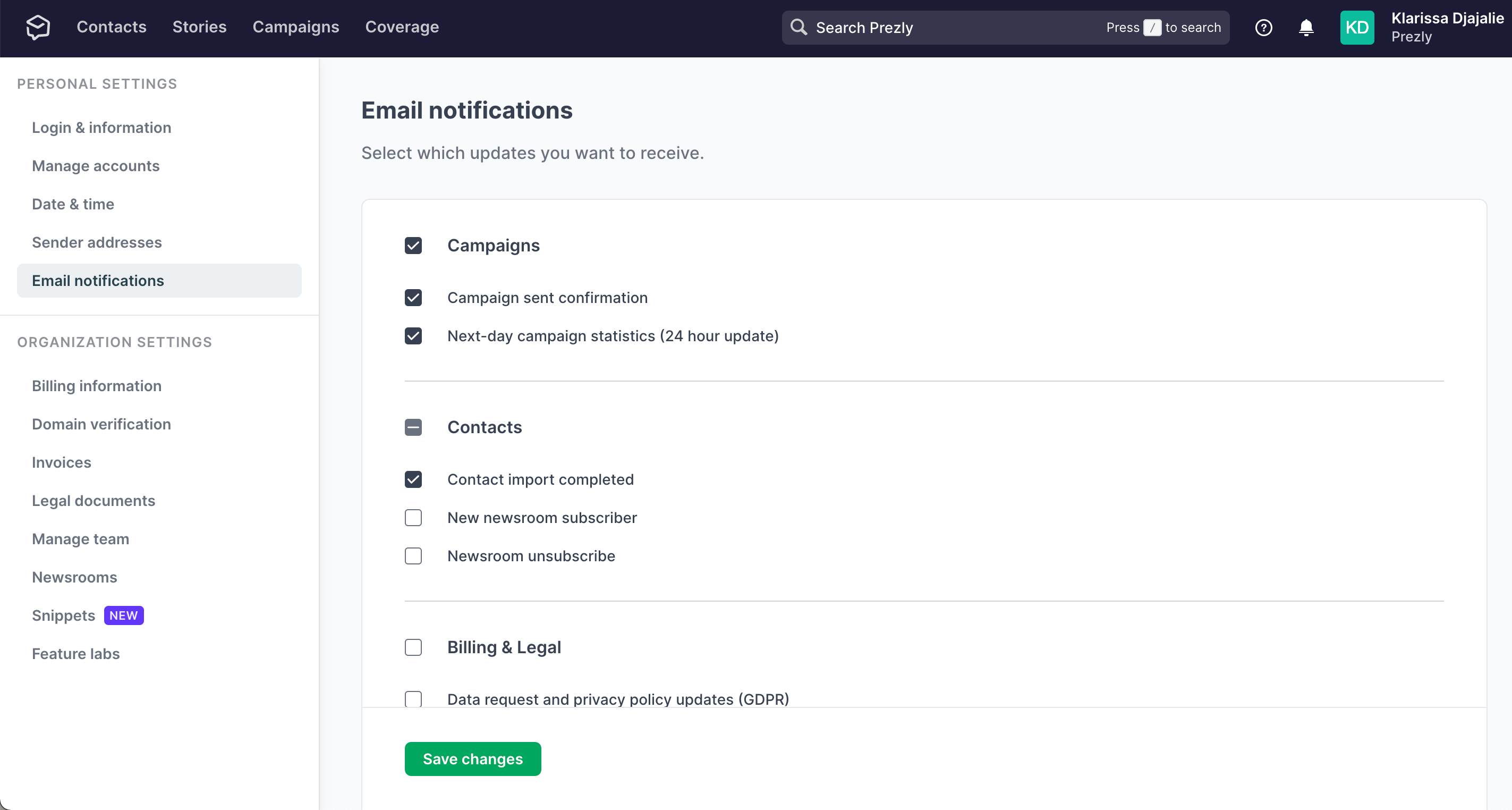 Over the years, Prezly has been the right-hand man, the sidekick for many PR and comms teams. But somewhere down the line, we started to see clients using Prezly for creating content outside the PR/press releases bubble, like for blogs, online magazines, internal company updates, portfolios, and so on.
And so we thought that continuing to call it "newsrooms" would be fencing your creativity in, when you can do so much more than that!
This has been brewing in the Prezly lab for a while, but we're excited to let you know that this update is happening very soon and we hope it helps boost the way you create and share content with the rest of the world :)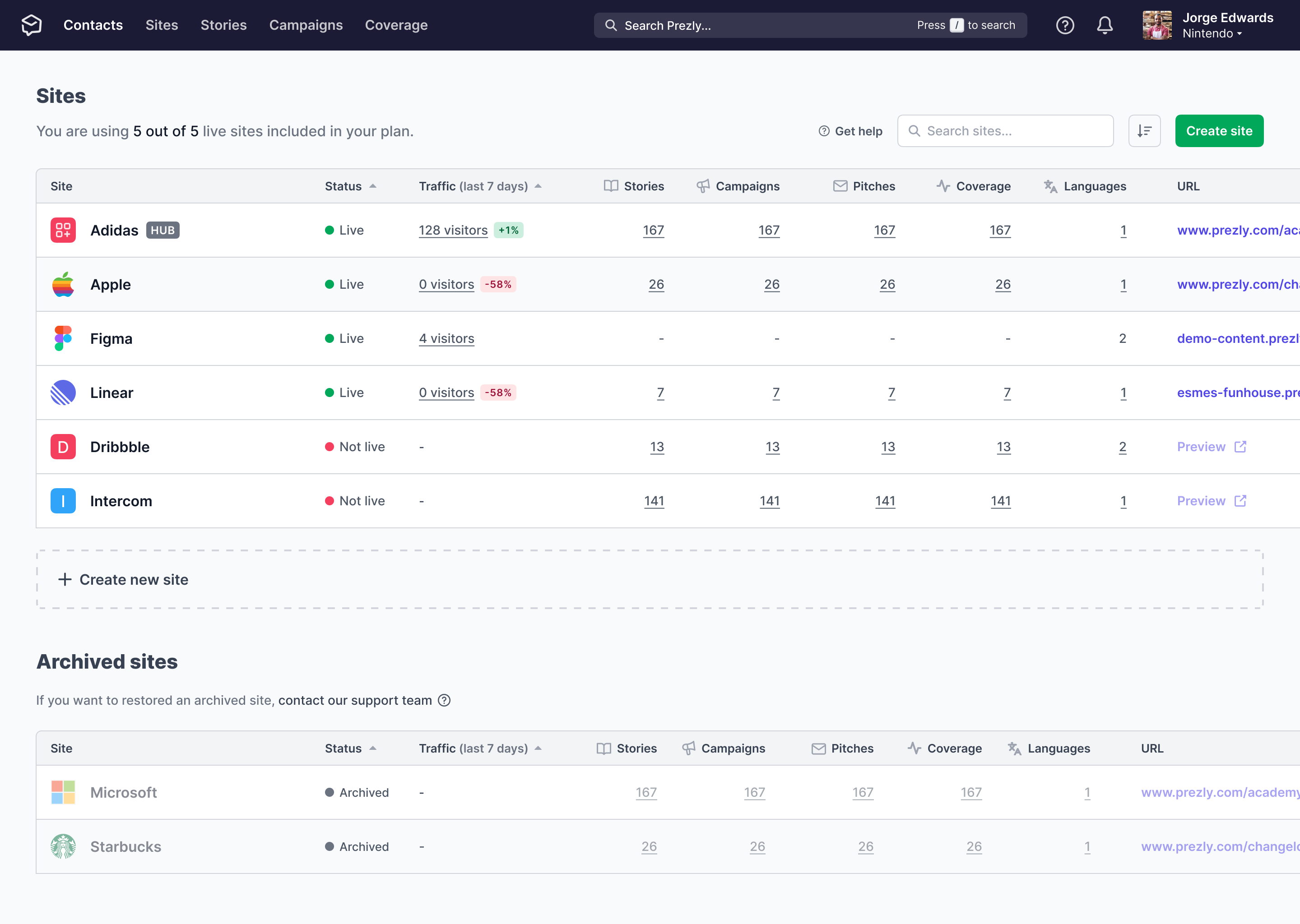 You may have noticed we added a little love heart on your Prezly dashboard, and if you click on it, you'll find lots of ways you could share the (Prezly) love :)
If you have a quick minute to spare today, we'd love if you could share the love by leaving us a review or sharing a funny meme like this one on your social media!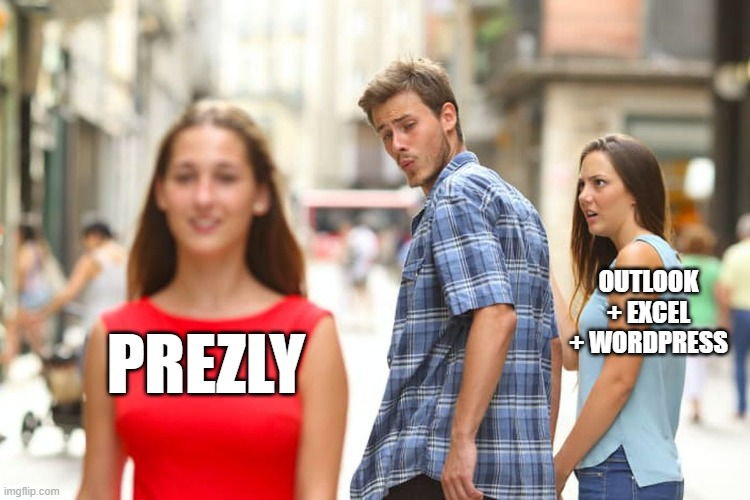 ---
Our monthly roundups walk you through what's new in Prezly so you can take advantage of the latest tips and new feature releases. Got any feedback or questions? Go all out – we want to hear it all! 👇