Using filters
Tips for cleaning up your Contacts
How to use filter rules to sort through Contacts
When you have hundreds (or thousands) of Contacts saved in your Prezly database over time, sometimes a clean-up is necessary in order to remove Bounced or Unsubscribed Contacts, or simply remove contacts you no longer send Email Campaigns or Pitches to.
A contact list clean-up is an essential part of targeting your PR and outreach efforts, so we actually recommend doing this at least a couple of times a year. This way, you reach out only to people who want to receive your latest press releases and stories, and you get a better picture of your actual Open and Click Rates. On top of that, fewer bounces and spam complaints are an added bonus.
How do you know it's time to clean your Contacts list? You can usually see the first warning signs in your Campaign Reports.
Filter search using symbols so you can delete names with errors in them. For example, if you search for "Names that contain @", you will find a list of contacts that have an email address instead of a first name:

Filter by Organization and enter the first few letters of an organization's name to see if there is more than one profile: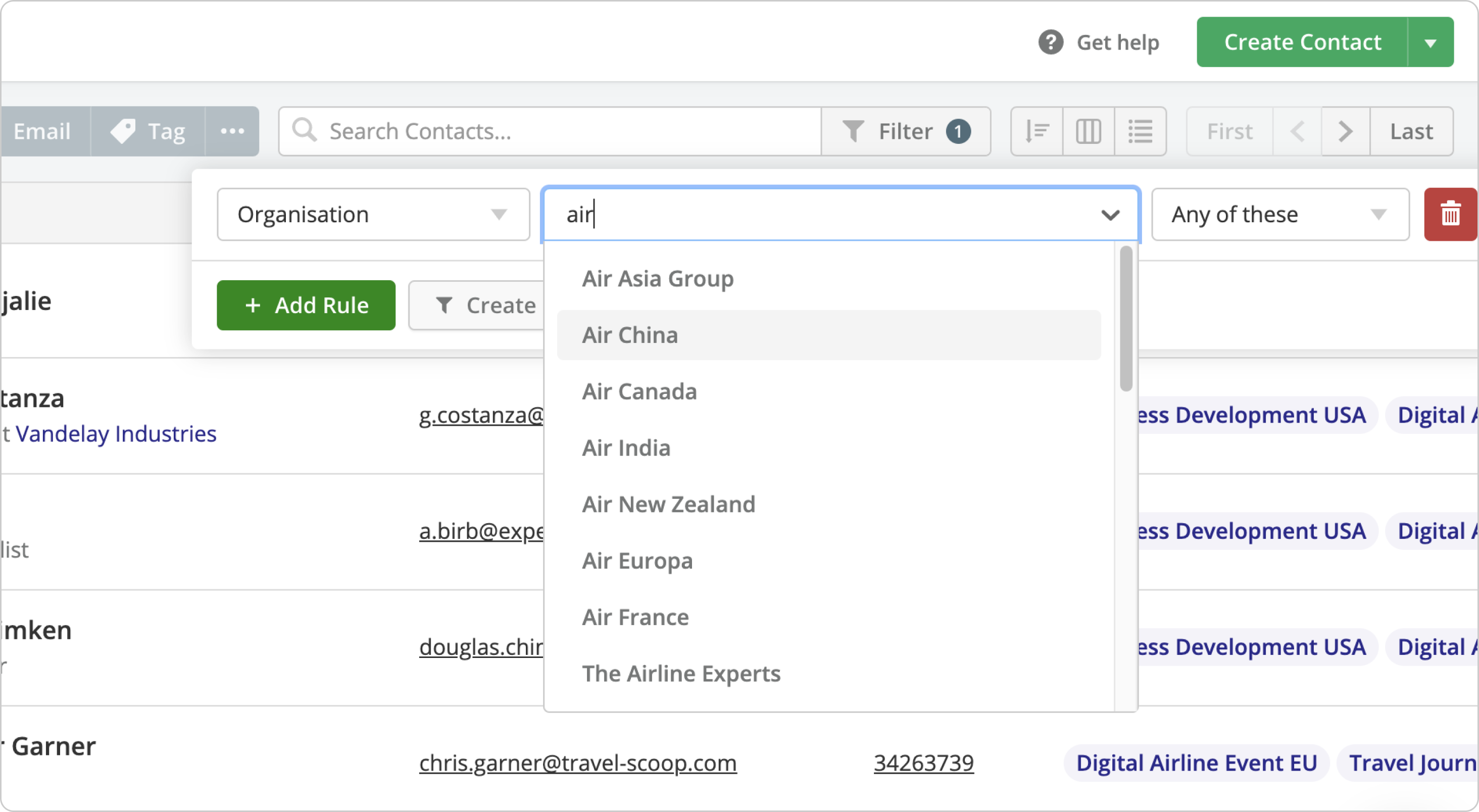 Filter by Status and remove contacts with issues, such as bounced, unsubscribed, or duplicate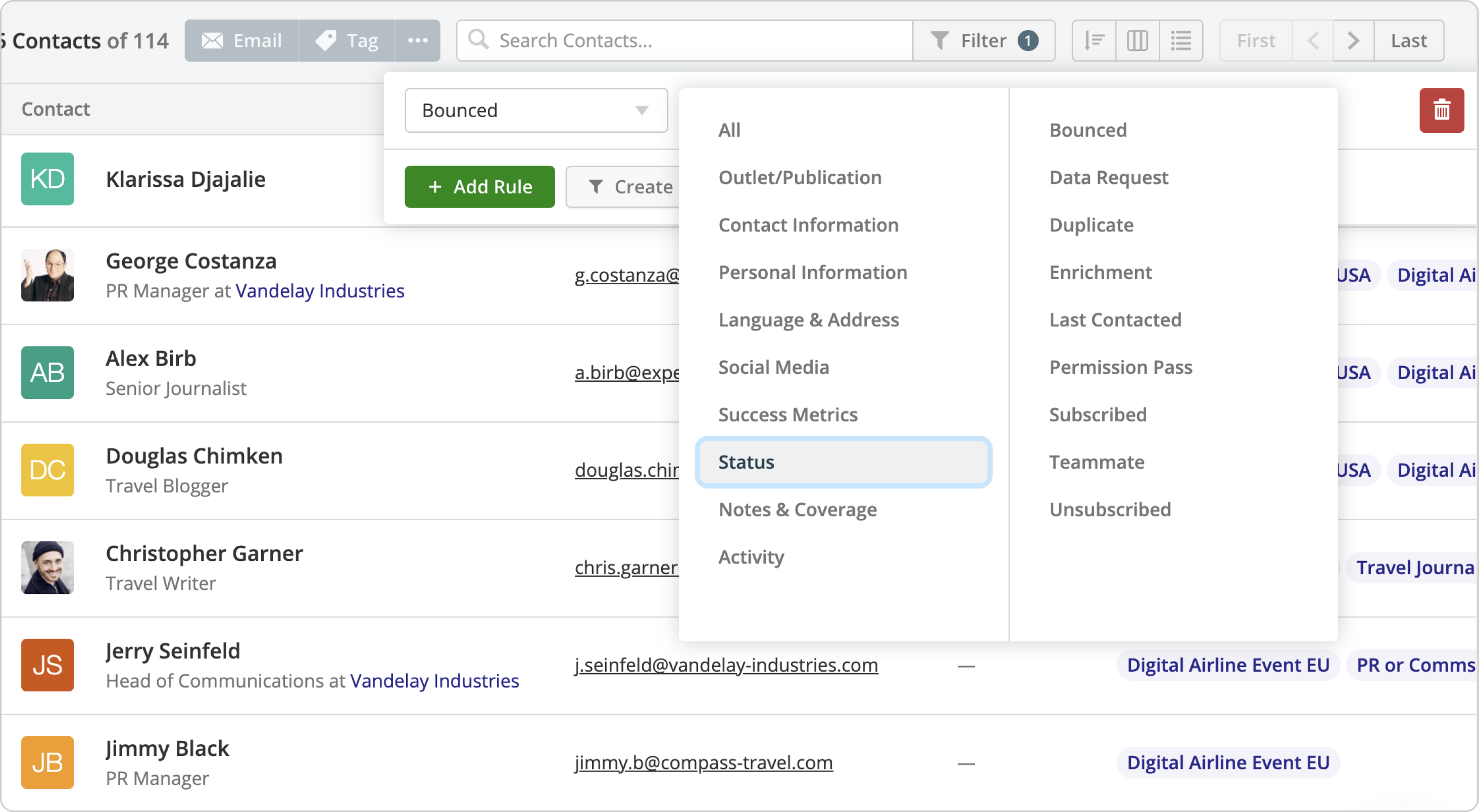 Use date-related filters, such as Last contacted or Created at. If they were last contacted a long time ago, you can see whether or not they still need to be on your Contacts list. Or if they created a very long time ago, are they still relevant today?
Use the With email address = No filter. This will show you Contacts who do not have an email address, so you can decide whether to remove them or add an email address to their profile.